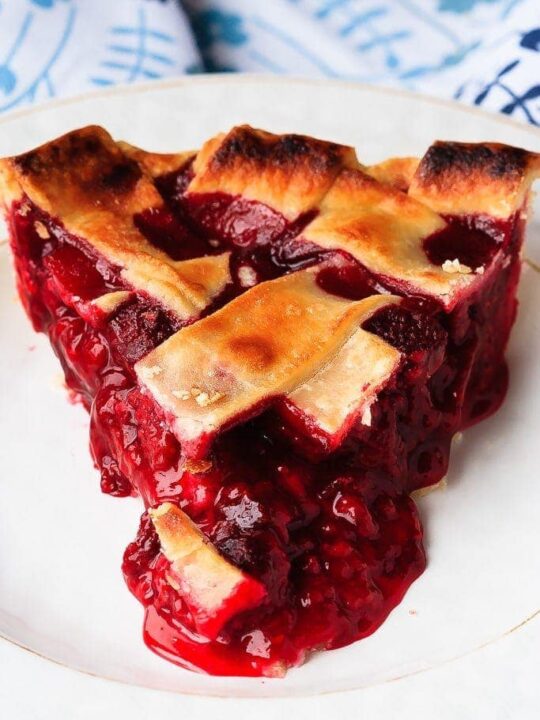 Easy to make raspberry pie can be made with either fresh or frozen raspberries. This is the perfect dessert – tart, sweet, perfect raspberry pie!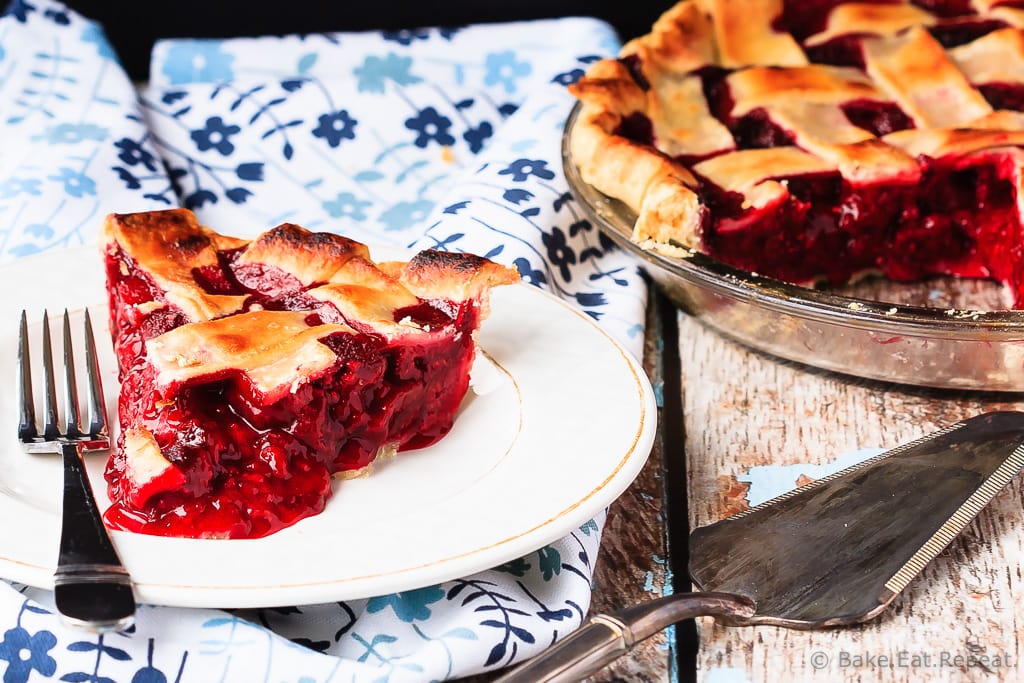 It's time for pie! Raspberry pie to be exact.
Have you ever had raspberry pie?
I hadn't until a couple years after I got married.
I've picked raspberries pretty much every summer as long as I can remember. My grandma had an enormous garden when I was growing up, so we would go pick as many raspberries as we could most years.
But eating as many as possible and making the rest into jam was typically what would be done with them.
Raspberry jam is still my favourite thing to make with the raspberries we pick every summer (off our own bushes now so there's not nearly as many, but enough for a few batches of jam!).
But raspberry pie is making it's way up there in the list of things that must be done with those amazing berries.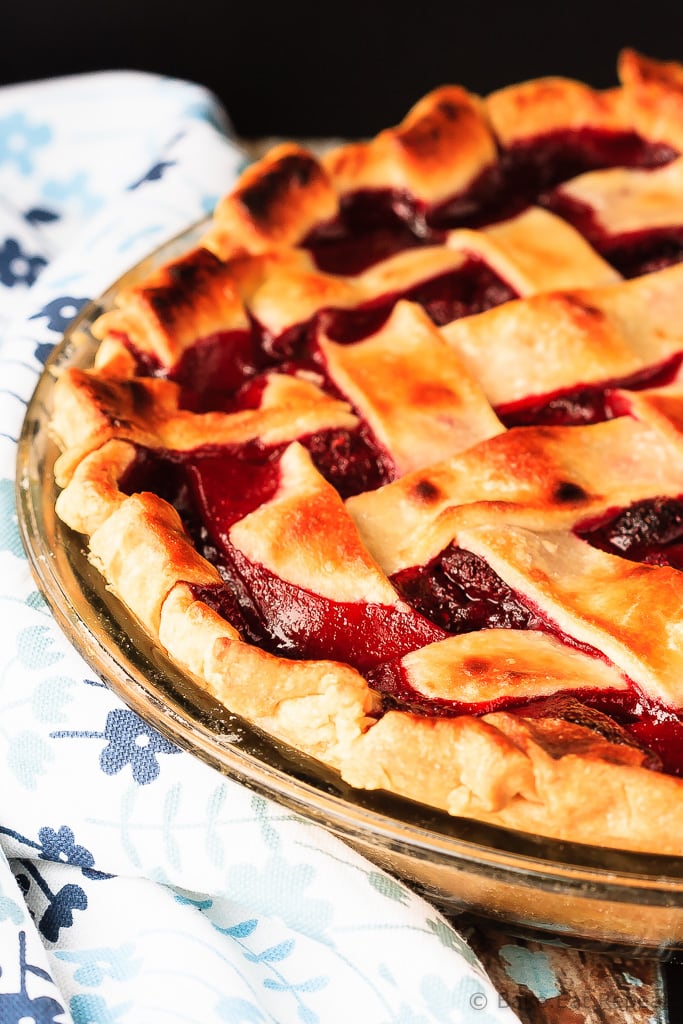 The first time I had raspberry pie was a few years after getting married when I immediately started to freeze our annual raspberry haul so that I could make jam with them later.
My husband snagged some of the berries before I could freeze all of them, insisting that he needed to make raspberry pie.
I thought that sounded a little strange. Don't ask me why – every other berry is fantastic in pie, why not raspberries – but for some reason it seemed like a weird idea.
It wasn't. It was incredible.
It may just be one of my favourites now.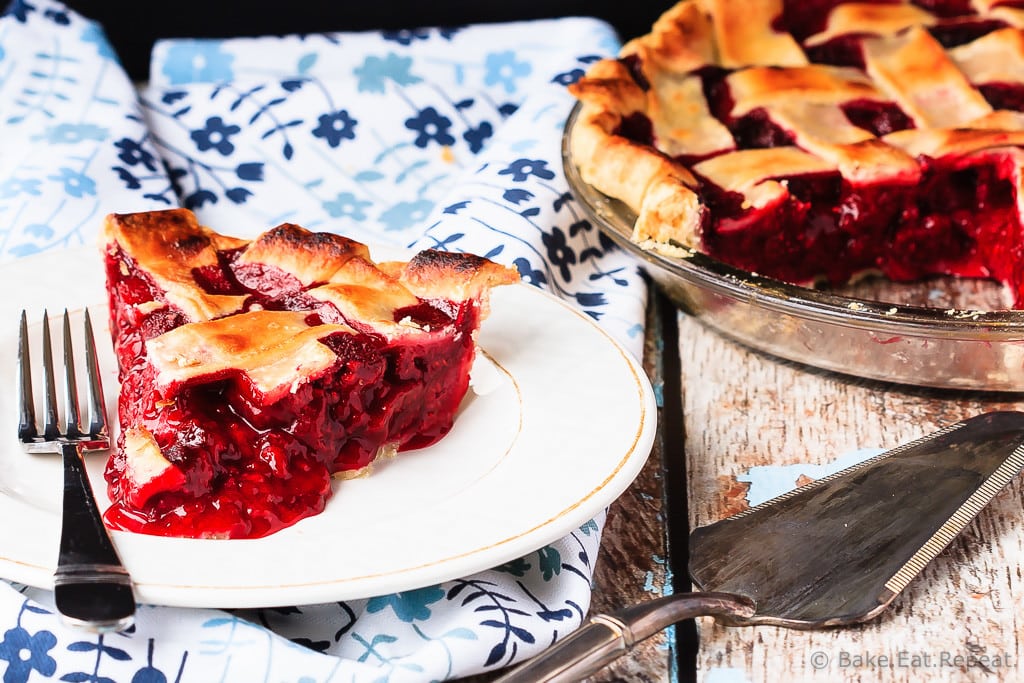 Also, my husband made me raspberry pie that day.
I'm kind of wondering now why that hasn't happened anytime in the 15 years since then.
But hey – at least now I know that raspberry pie exists. And it's delicious.
This recipe makes fantastic raspberry pie. If you're like me and have been missing out on it your whole life, you need to try it.
You may find a new favourite too!