These cute little lemon hand pies are so easy to make for the perfect dessert or snack. Flakey pie crust filled with lemon curd and topped with lemon frosting!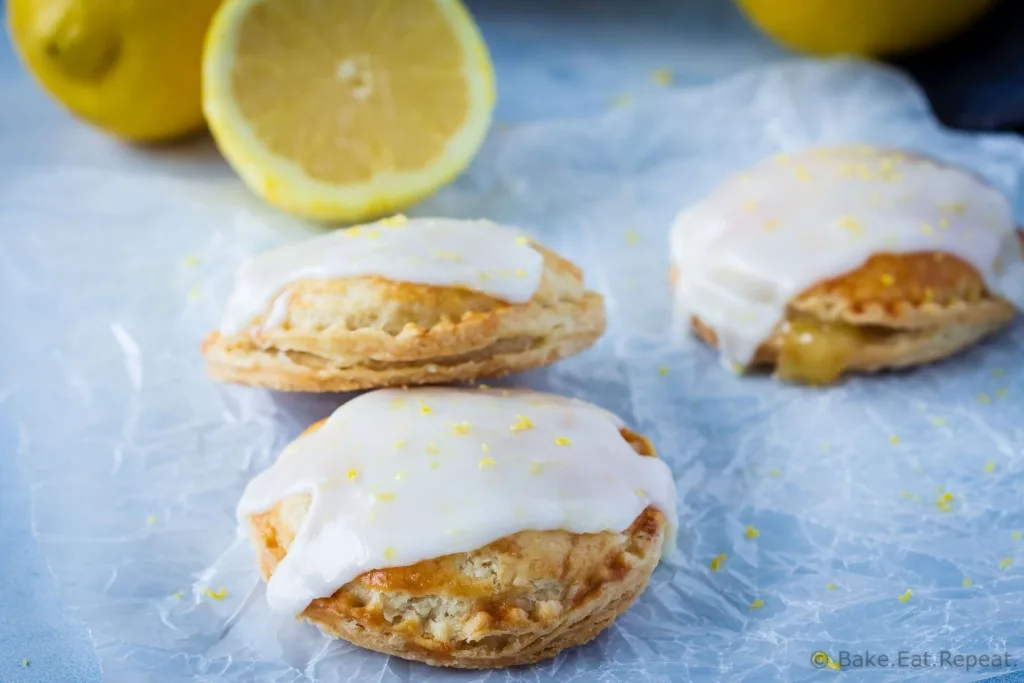 My kids went crazy for these lemon hand pies. Well, okay, the adults here did too. I had my fair share. They were delicious.
Flakey pie crust filled with homemade lemon curd and topped with a sweet lemon frosting – these are the perfect, easy dessert!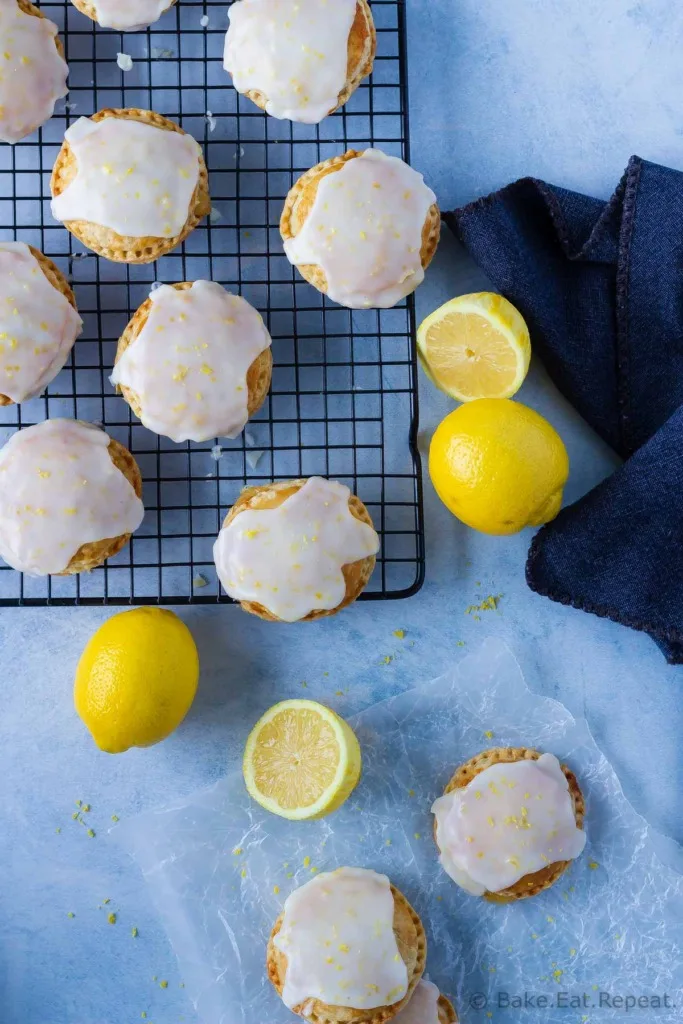 What is a hand pie?
A hand pie is a small pastry, usually a circle, or half circle, formed with pie crust and a spoonful of either sweet or savoury filling.
These ones are sweet, made with pie crust that is filled with lemon curd, crimped shut, and topped with a sweet lemon frosting.
Such a great way to get your pie fix! Kind of like homemade pop-tarts!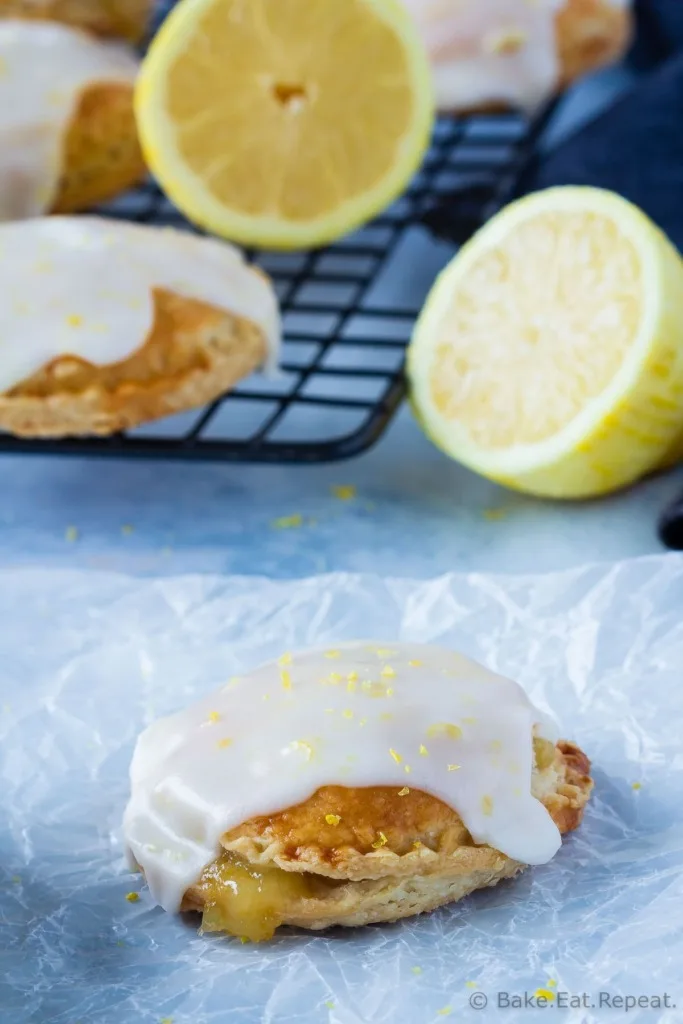 How do you make pie crust from scratch?
Pie crust from scratch is so easy to make from scratch. You can definitely use store bought pie crust for this recipe, but if you have the time, I highly recommend making it instead.
The main trick to pie crust is just to not over work it. If you stir it too vigorously, or try to knead it together, it can end up tough instead of light and flakey as you start to develop gluten in the dough.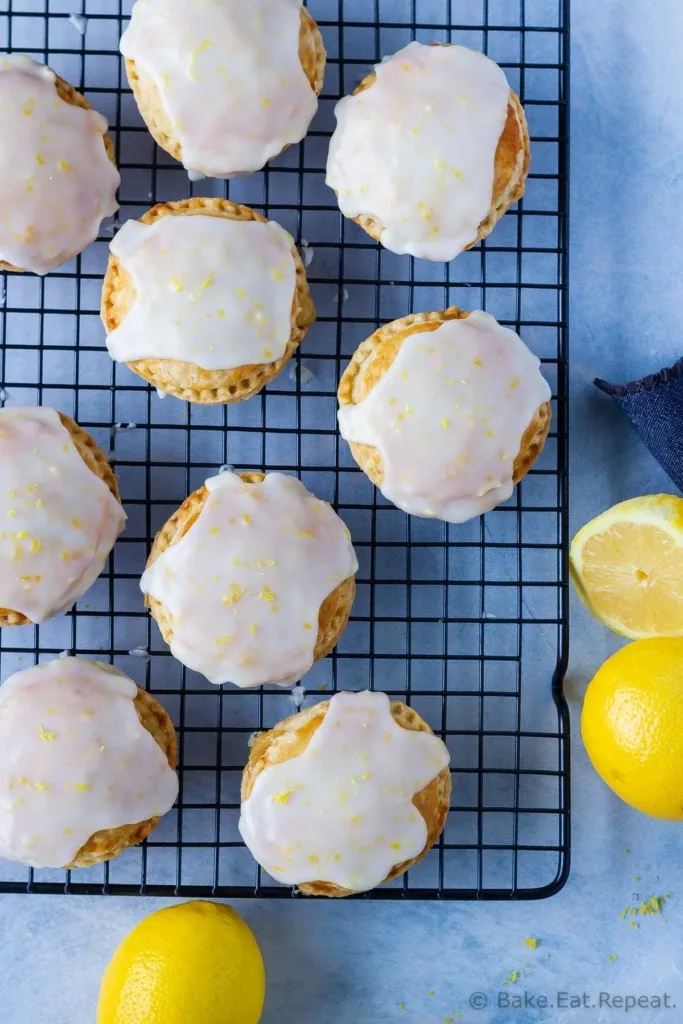 Cut in the fat (either butter or shortening or a combination) with two knives or a pastry blender, add the liquid, and then stir until it just starts to come together. Chilling it will bring it together more so that you can roll it out, so don't worry about it being a bit crumbly when you put it in the fridge.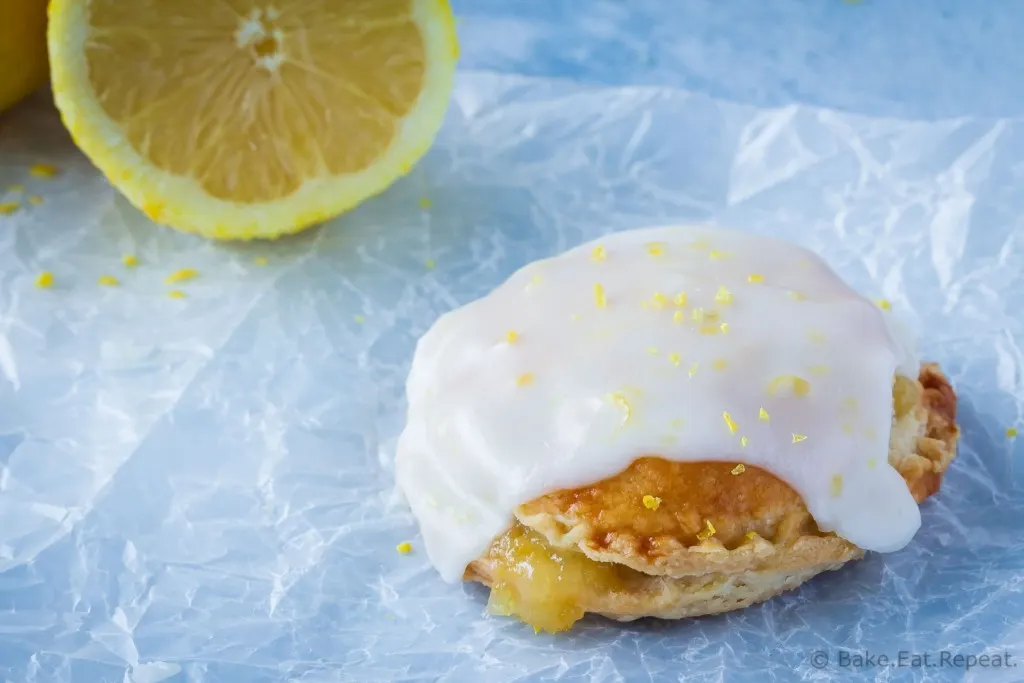 Is pie crust better with butter or shortening?
I like a combination of butter and shortening in my pie crust. The shortening makes it nice and tender and flakey, and the butter gives it a great taste.
You can definitely use just one or the other, but I prefer the combination. This Perfect Pastry recipe is my go to pie crust recipe.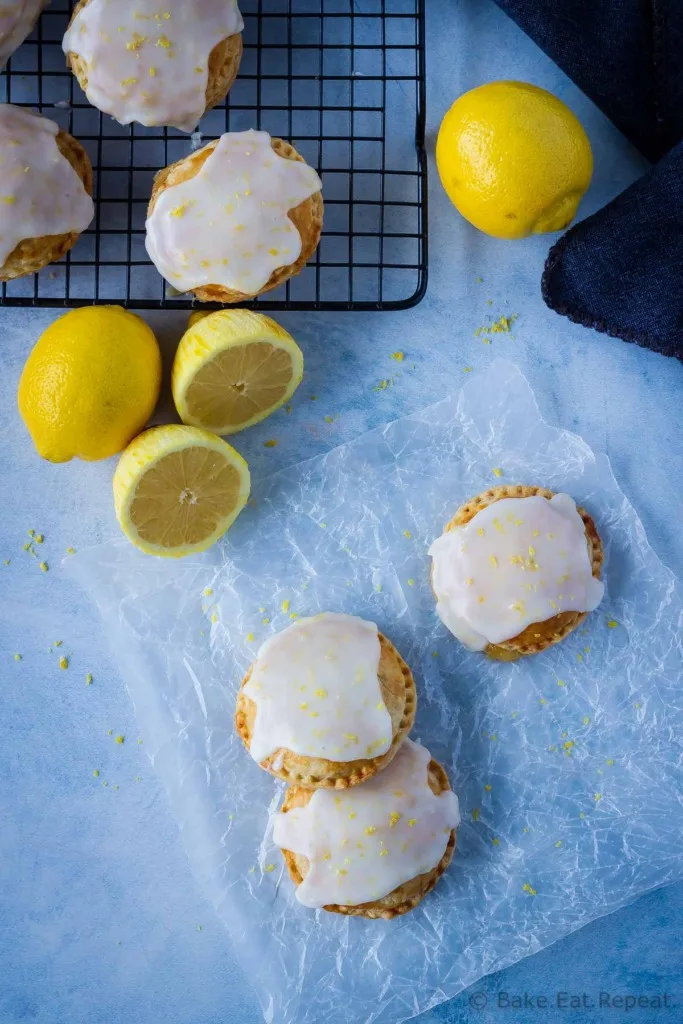 What is lemon curd made of?
Lemon curd is made of eggs, sugar, butter, lemon juice, and lemon zest. You can also buy it pre-made, but it is very easy to make yourself.
I love this homemade lemon curd, which can be made either in the Instant Pot or on the stove.
It's super easy to make, and can even be frozen for up to 6 months if you don't think you'll use it all immediately.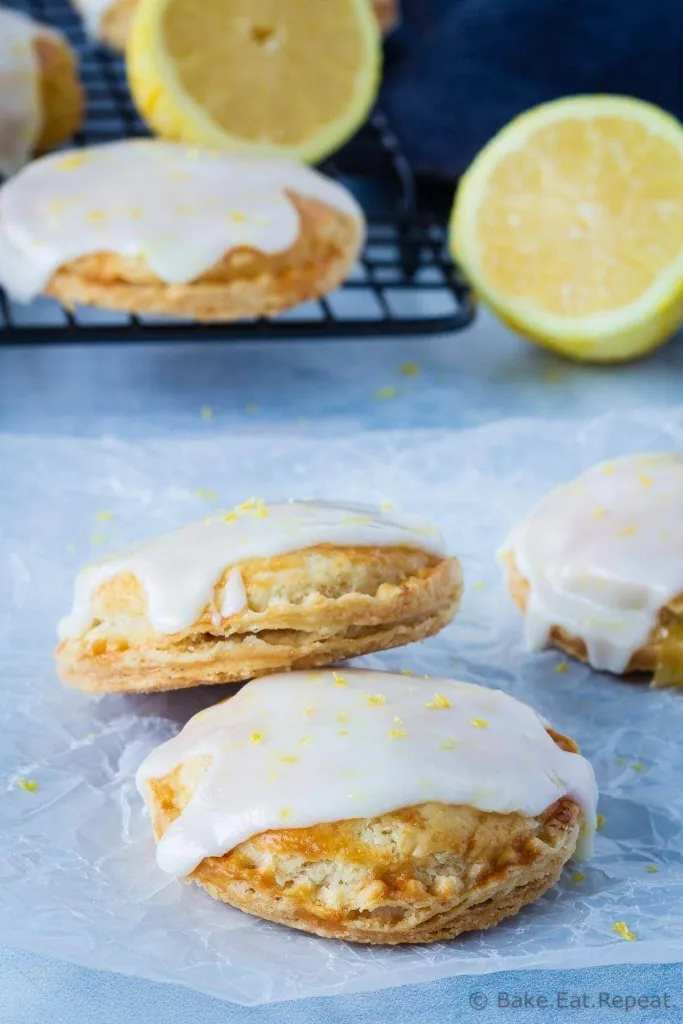 How to make Lemon Hand Pies:
These lemon hand pies are very easy to make. If you are making your pie crust and lemon curd from scratch, make sure to plan ahead accordingly. I usually make my pie crust the day before so that it is chilled and ready to go when I want to make the hand pies.
Try to seal the hand pies as well as you can to avoid having the filling leak out. There will probably be a couple of leaks, but I find that it helps if you use a bit of the egg wash on the edges of the bottom crust before placing the top crust on.
I have this pie cutter that is great for hand pies as it cuts the pieces of pie crust out, and then presses down on the two pieces and seals them together. It makes the process a bit quicker, and seals the pies a little bit better.
Let the hand pies cool completely before adding the glaze.
Here are some more great pie recipes for you: