These peanut noodles are so fast and easy to make. Add some chicken and vegetables for a more complete meal, or enjoy them all on their own!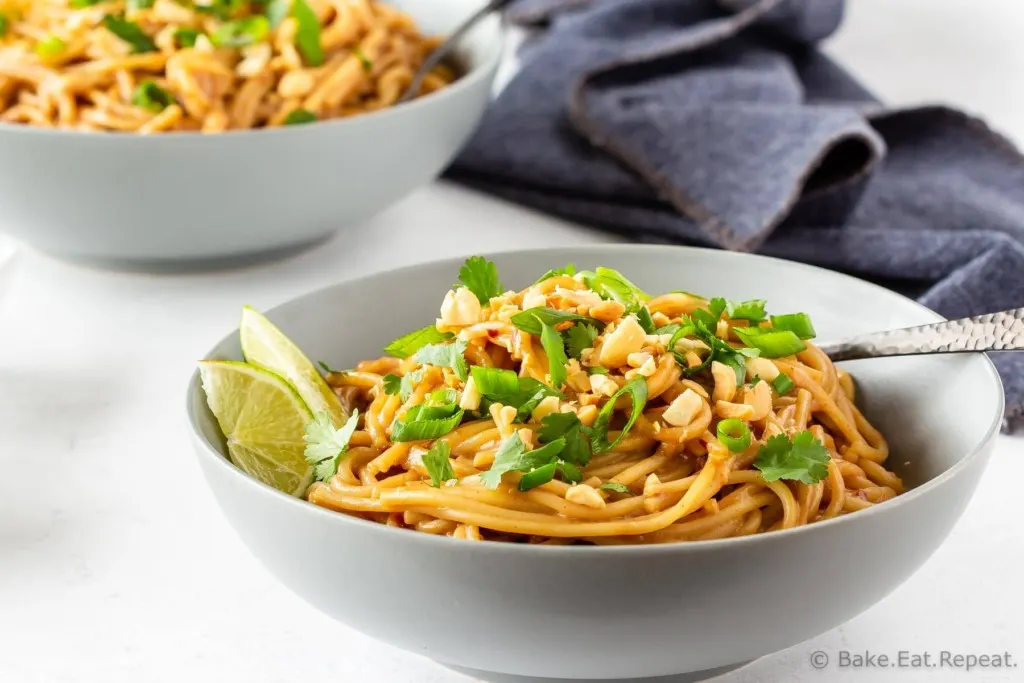 These peanut noodles are one of my family's favourite meals.
Everyone here absolutely loves peanut sauce, so having it with pasta for dinner makes for a happy group.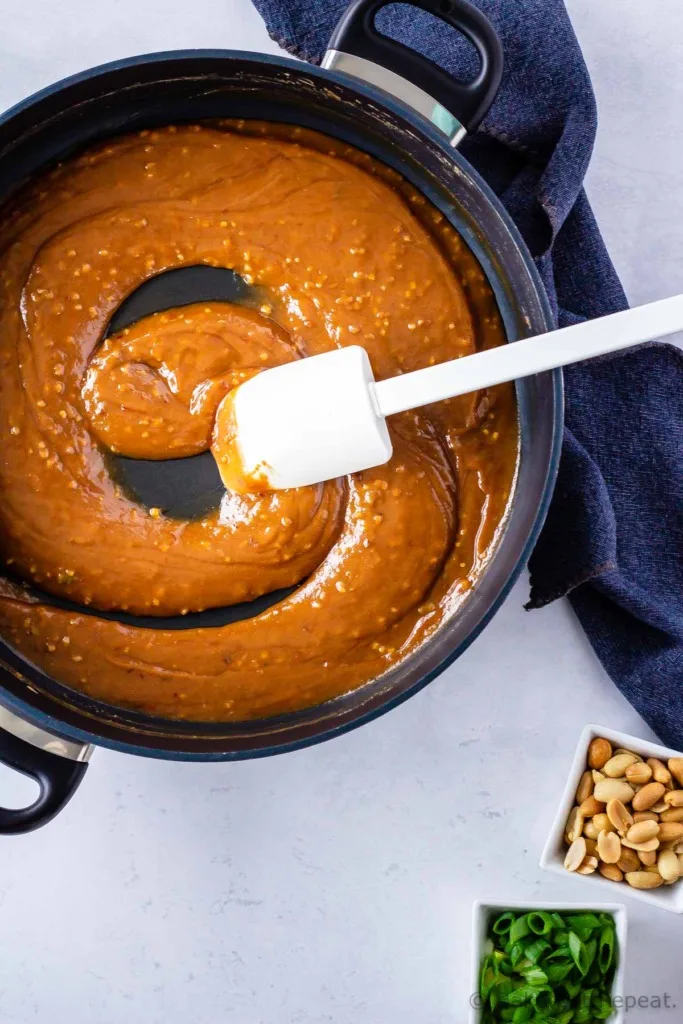 I love how tasty these peanut noodles are, but the best part might just be how easy this recipe is.
It will literally be on the table in less than 20 minutes.
And that includes the time it takes to boil the water for the pasta.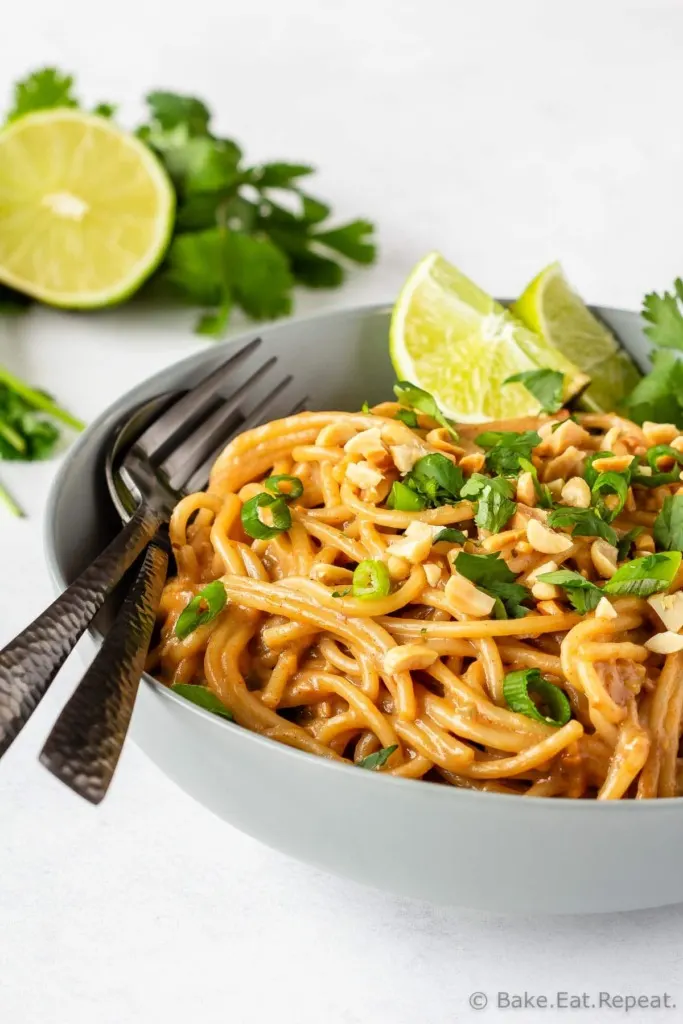 If you want to add some chicken and vegetables to the peanut noodles to make it more of a complete meal, it will take a couple extra minutes to saute them.
But you can do that while the pasta is boiling, so it can still be ready very quickly.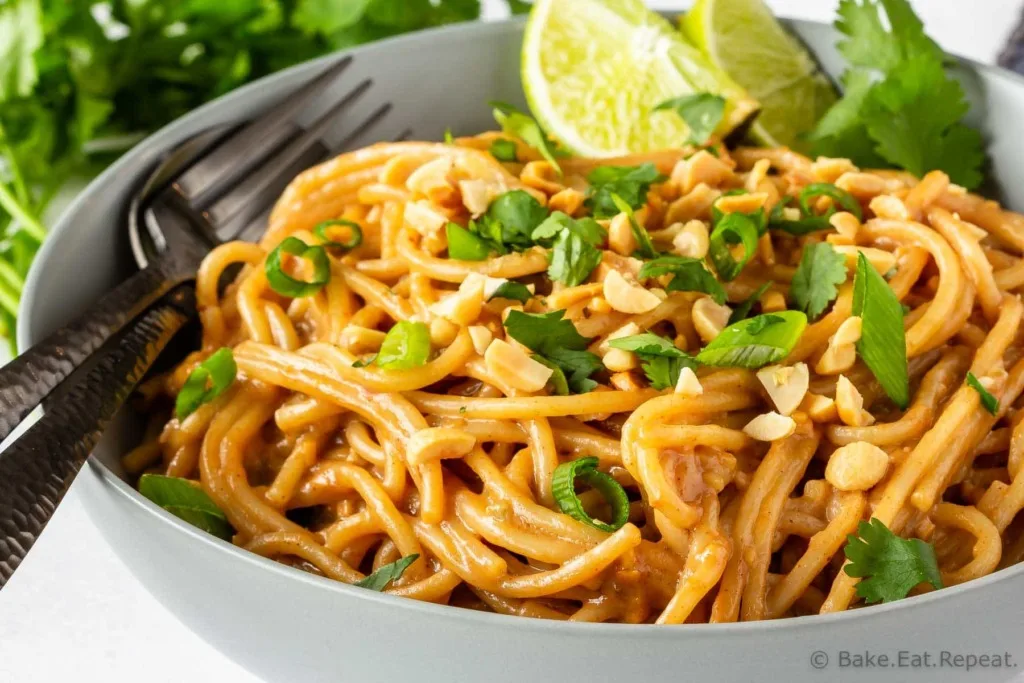 This peanut pasta sauce is fantastic.
If you've never made peanut noodles before, you definitely need to try this recipe soon!
You may just find a new family favourite. It is certainly a favourite here!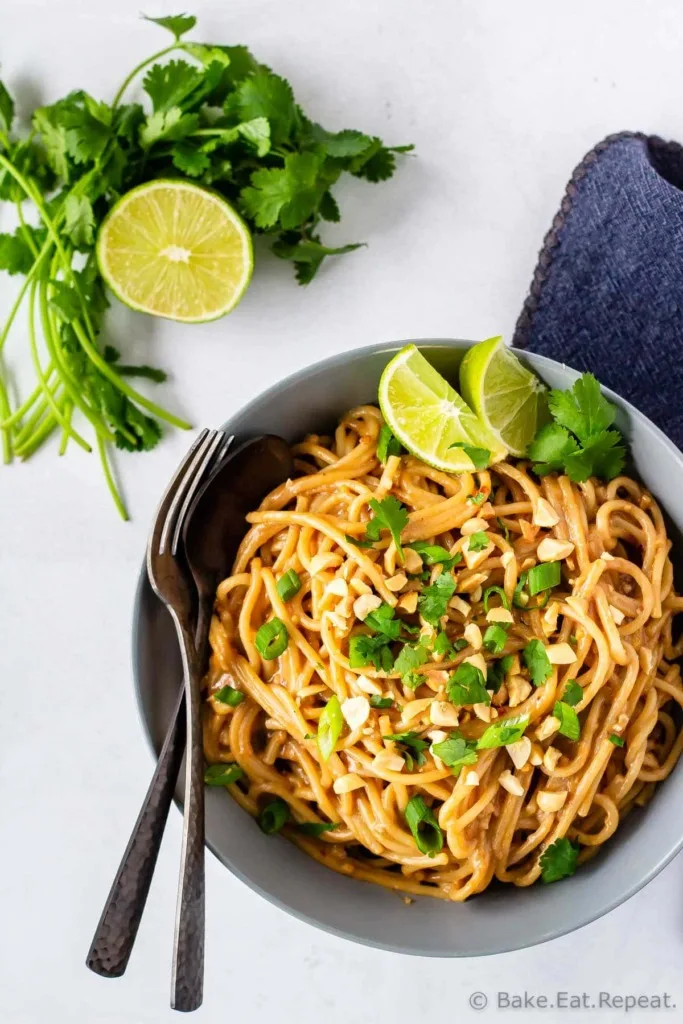 How do you make peanut sauce from scratch?
This peanut sauce is super easy to make from scratch. Melt some peanut butter, add everything else, and whisk to combine.
You can use it as a dipping sauce or a stir fry sauce as well.
We love it in stir fry. I have a recipe for Peanut Chicken Stir Fry that uses this peanut sauce and it is one of favourite meals ever.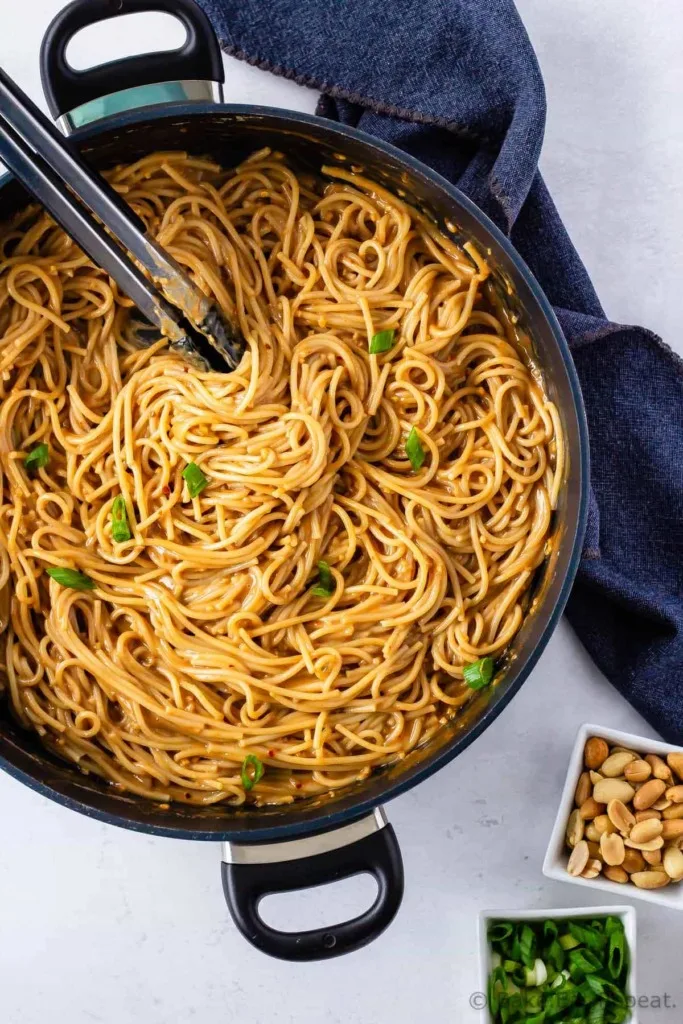 Plus, there's no cooking required for this sauce.
Using this as a pasta sauce is as simple as whisking everything together and then heating it up in a saucepan with the cooked noodles.
Easiest peanut noodles ever. And the whole family will love them!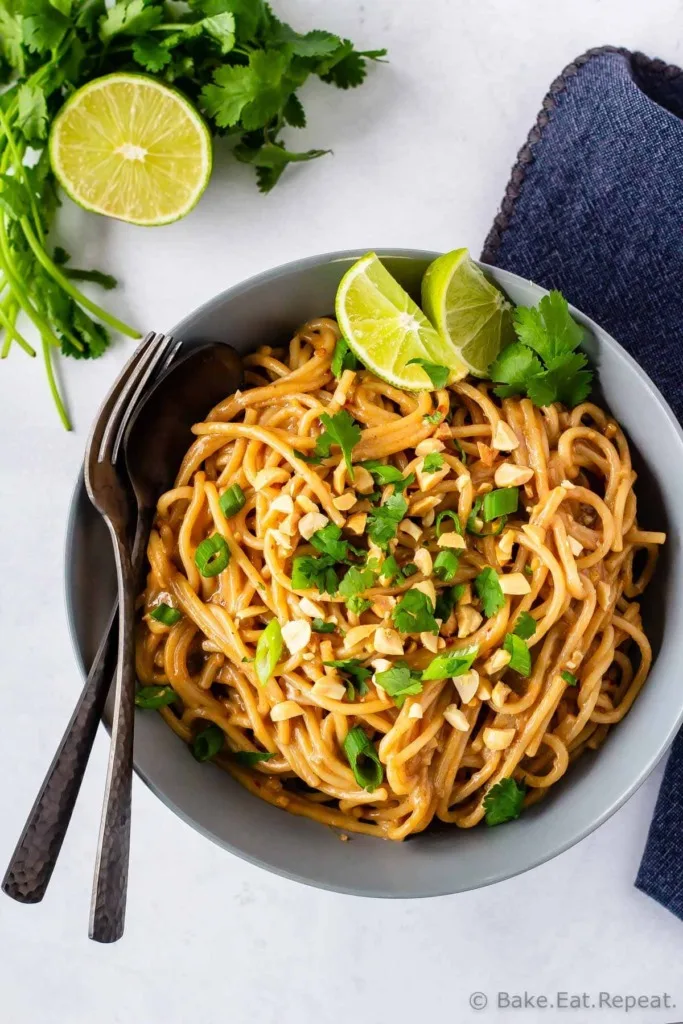 How to make Peanut Noodles:
These peanut noodles take no longer to make than the time it takes to boil the pasta. The peanut sauce mixes up in minutes, and is so tasty.
If you want this to be more of a complete meal, add some cooked chicken and vegetables to your peanut noodles. You can saute the chicken and vegetables first in a large saucepan, then add the cooked noodles and the sauce and toss to combine, until the noodles are coated and the sauce is heated through.
If you don't use fresh ginger very often, a great way to keep it on hand is to buy a larger piece of ginger root, slice it into one inch chunks, and freeze it in an airtight container. You can mince or grate it straight out of the freezer for your recipe (although it's a bit easier if you let it sit for a couple minutes at room temperature first). You don't even need to peel it if you don't want to bother.
We love these peanut noodles served with chopped green onions, cilantro, and chopped peanuts. Not necessary, but super tasty!
If you're looking for more great pasta sauce recipes, I have 12 Easy Pasta Sauce Recipes here that are all fantastic!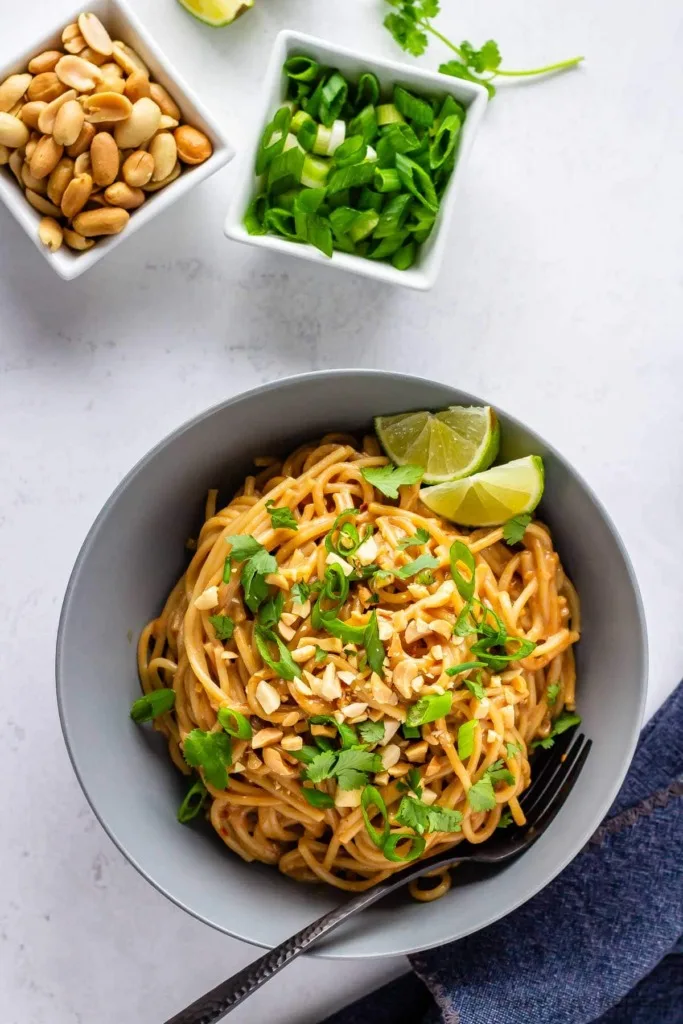 Here are some more great noodle recipes for you: