Quick and easy to make, these peanut butter banana oatmeal bars mix up in minutes and are healthy enough for an on-the-go breakfast or snack!
How I love fast and easy snacks that can double as breakfast. Especially when chocolate and peanut butter are involved. Peanut butter banana oatmeal bars. With chocolate chips! And they're healthy!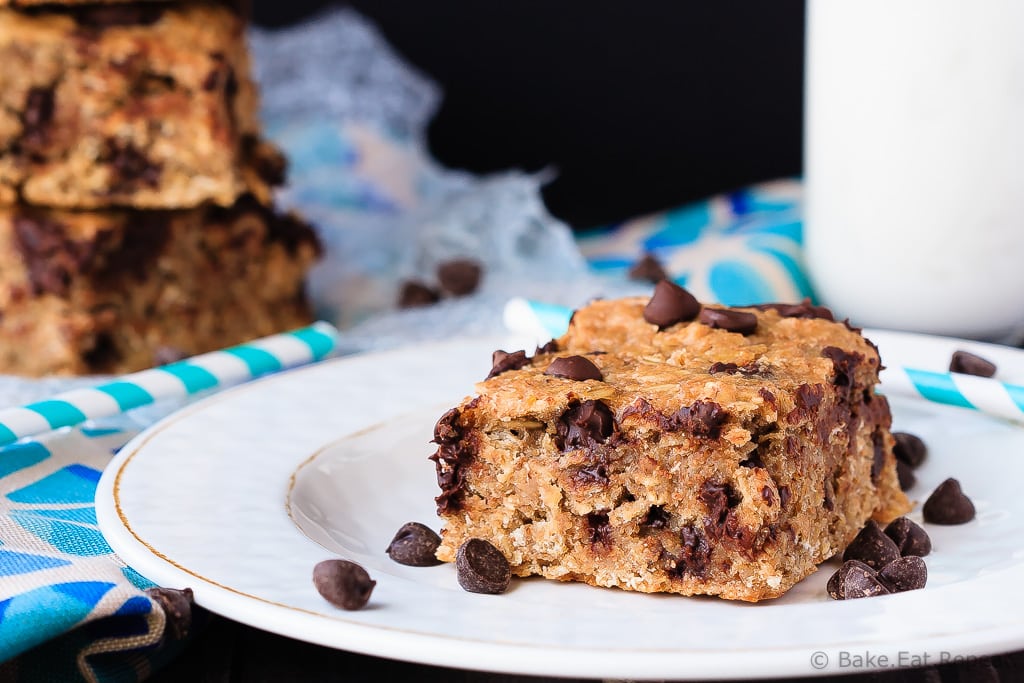 And yes, I have yet another oatmeal bar type breakfast/snack recipe for you today. Because they're awesome. And oatmeal is good for you. But I can't eat it in a bowl like a normal person, so I need to keep making different oatmeal bars instead.
I've got a few different versions of this recipe now. The first one I made was these banana oatmeal squares, and I think those are still the favourite. But these apple oatmeal squares definitely run a close second. And then there was this banana berry oatmeal cake which also started with the same recipe.
Clearly I can't get enough of baked oatmeal things.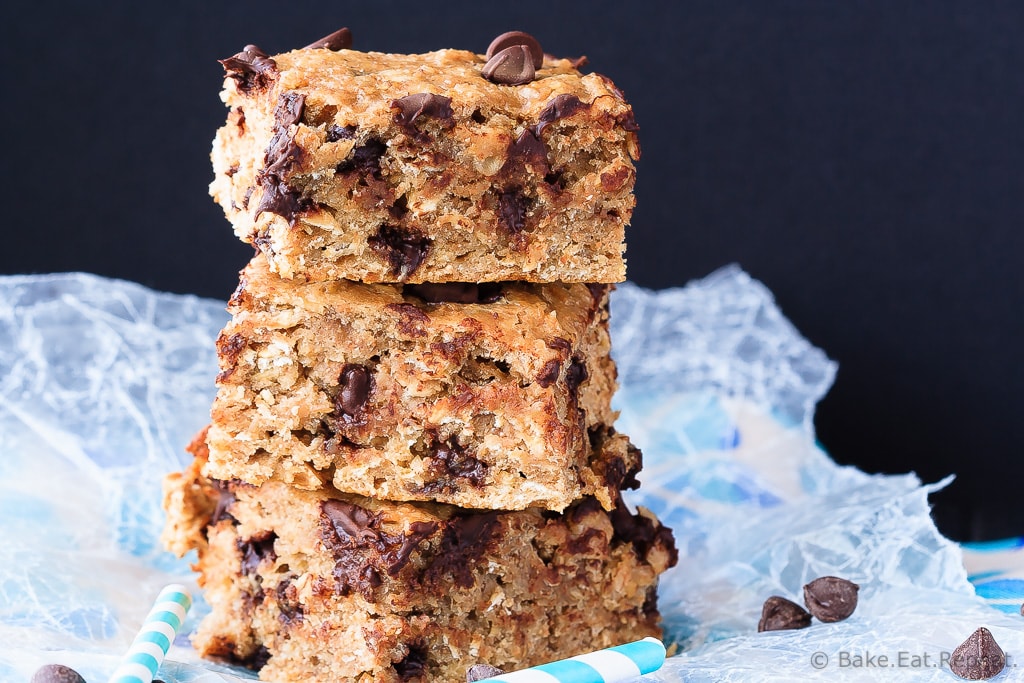 It's just such a great on-the-go breakfast or snack! Healthy, filling, and so fast and easy to make that it's kind of hard to beat. Plus they're all great either cold or warmed up and they all freeze beautifully.
These peanut butter banana oatmeal bars may just be the new favourites around here though. Possibly because I added chocolate chips to these ones. Maybe. Makes it a little more treat-like but they're still definitely healthy enough for breakfast.
And I love when I can include chocolate in a healthy snack and not feel guilty about it!
These oatmeal bars have no refined sugar, no butter or oil, and use only whole grains. They're filled with banana and peanut butter flavour, and the oats make them nice and hearty. They are the perfect breakfast or snack and will keep you going, while feeling like a treat because of the chocolate chips.
We loved these. I don't think my oatmeal bar obsession will be ending anytime soon.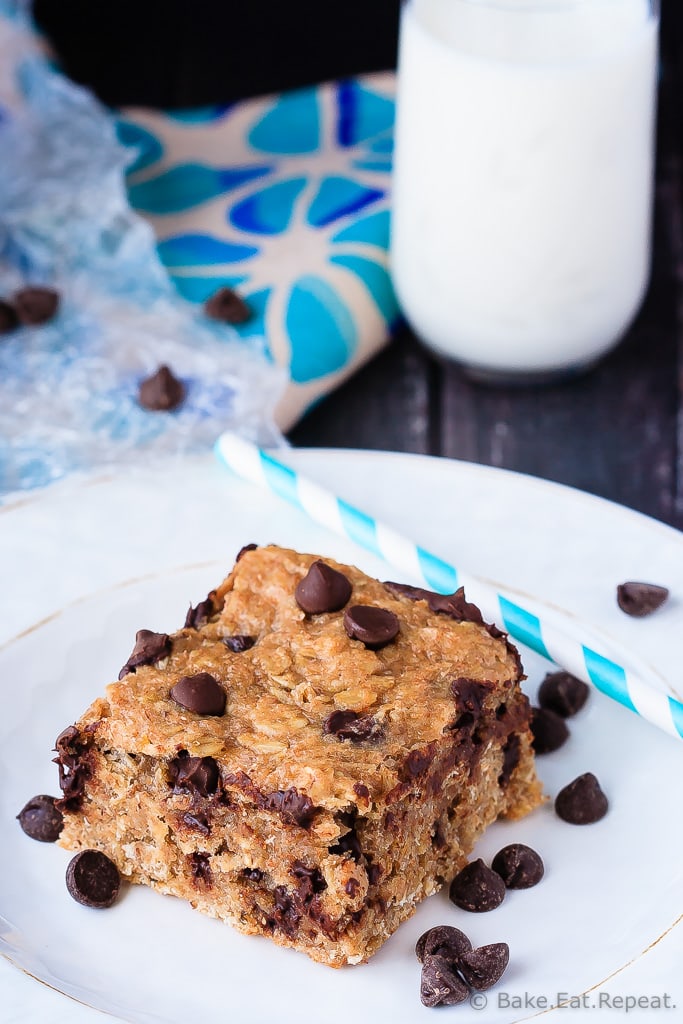 How to make Peanut Butter Banana Oatmeal Bars:
Don't over-mix these bars. You want to mix the batter just until everything is combined. If you mix too much they will be dense.
Store these in an air tight container at room temperature for 3-5 days, or freeze them for up to 3 months.
I haven't made these with natural peanut butter, but I think they would work well with natural peanut butter too.
Here are some more great oatmeal snack for you:
I've also shared this Peanut Butter Banana Oatmeal Bars recipe over on Food Fanatic.