I have the best pasta dish for you today!  No, seriously, it really is the best.
It takes just 15 minutes to throw together and it tastes amazing.  It's Mexican, it's cheesy, it's fast, and you quite likely have everything you need to make it already.  Oh, and everyone will love it.
Or, at the very least, everyone here loves it.  So I'm projecting that sentiment onto the entire world (or at least the few people that read this!) and proclaiming that everyone will love it.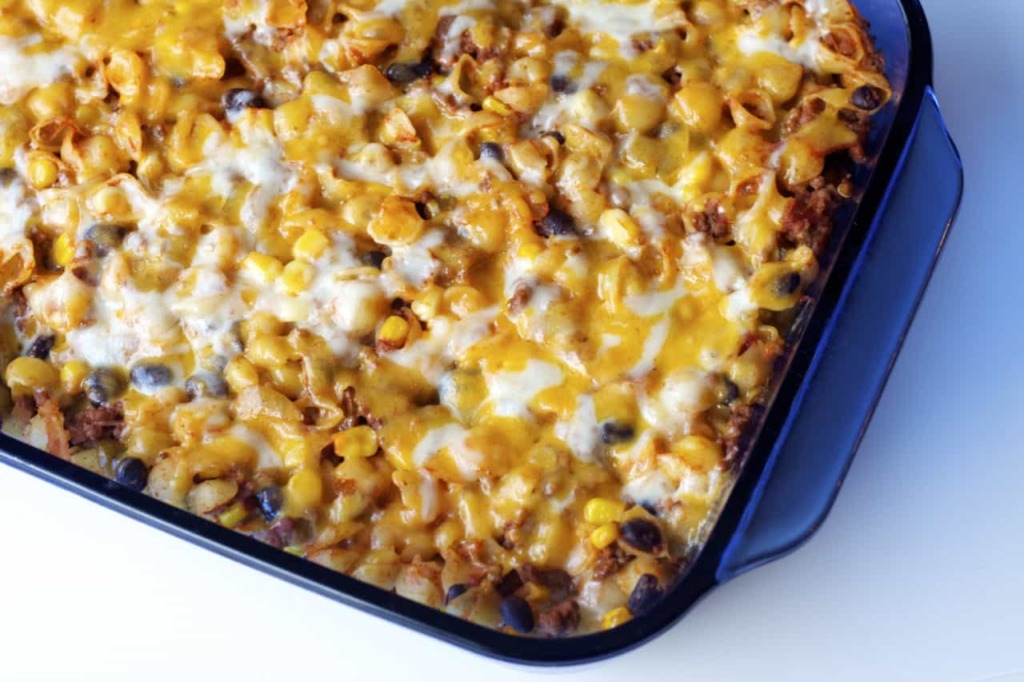 And I'm sure you will.
What's not to love?  Well, besides these awful photos that is.  Please excuse them.  I tried twice, they were still awful.  Just believe me when I say that it's a whole lot better than it looks.  Evidently baked pasta is hard to take pictures of.  Oh well.
I've been making this pasta dish for about 8 years now.  It's been modified a fair bit from the first time I made it based on what we like.  So it's fairly adaptable if you want to add more beans, less corn, more cheese.  It'll still turn out amazing.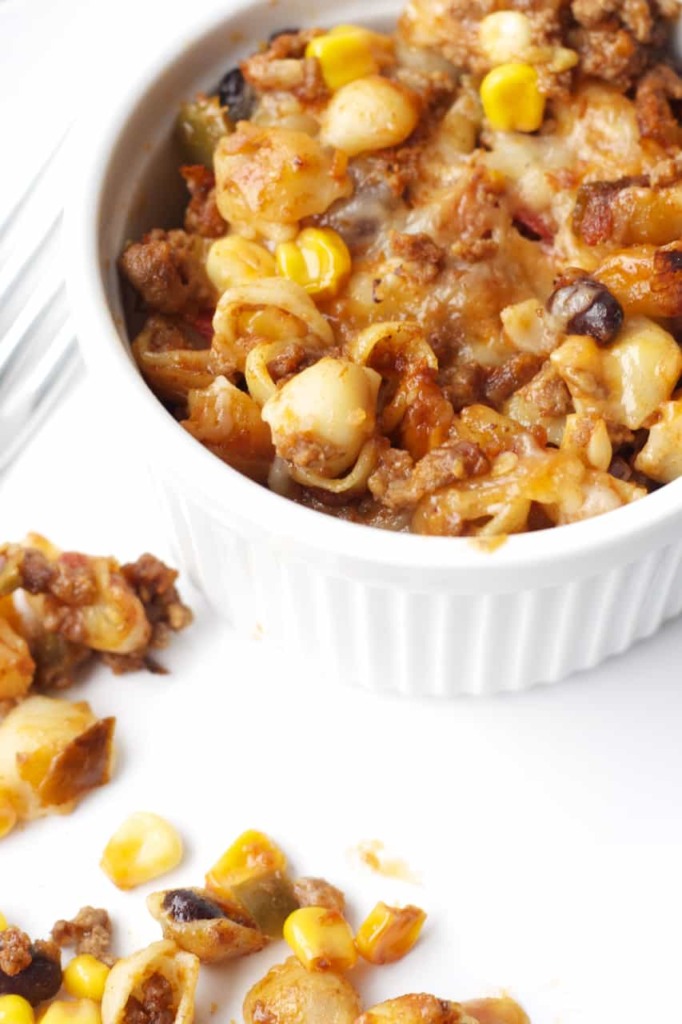 Maybe throw in some more veggies. I've done that on occasion.  But generally I'm making this pasta dish when I haven't bothered to meal plan and don't know what to make.  It's delicious, everyone will eat it, and I usually have everything I need to make it.  And it takes so little time to whip up.
Like I said, what's not to love?!  Fast, easy and tasty Mexican baked pasta.  So good.