This baked Mexican pasta is so simple to make, and tastes fantastic. You can even prep it ahead of time for a super easy dinner!
This post was sponsored by Bush's® Beans as part of an Influencer Activation for Influence Central and all opinions expressed in my post are my own.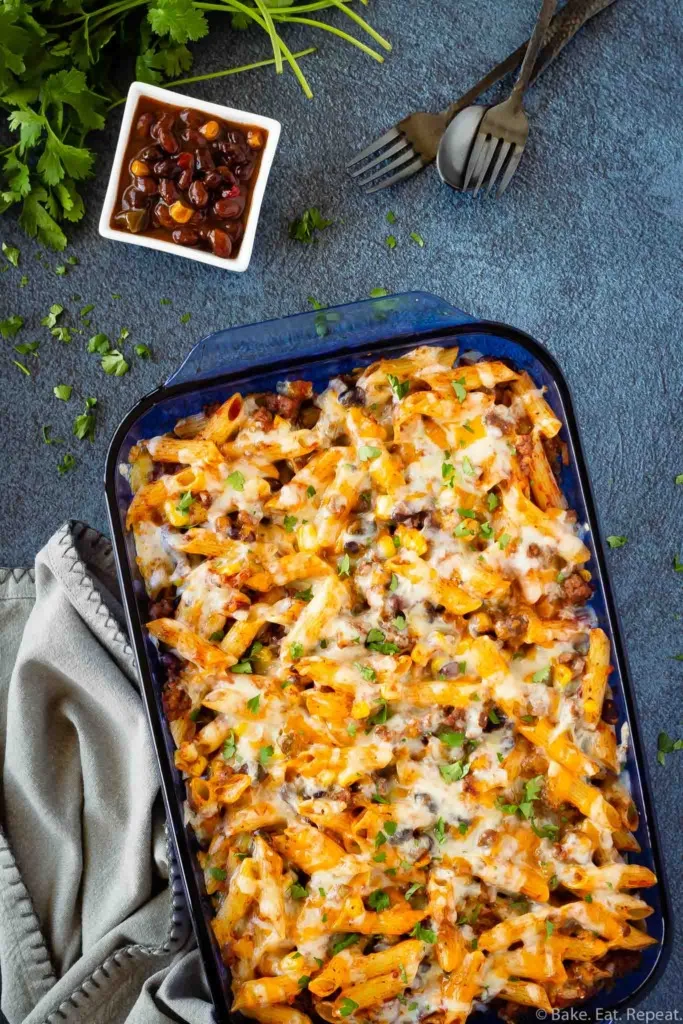 We love baked pasta around here. I probably find myself adding some version of baked pasta to the menu plan every couple of weeks.
It's easy, it's tasty, and everyone loves it. There isn't really a downside. It even reheats well if there are leftovers.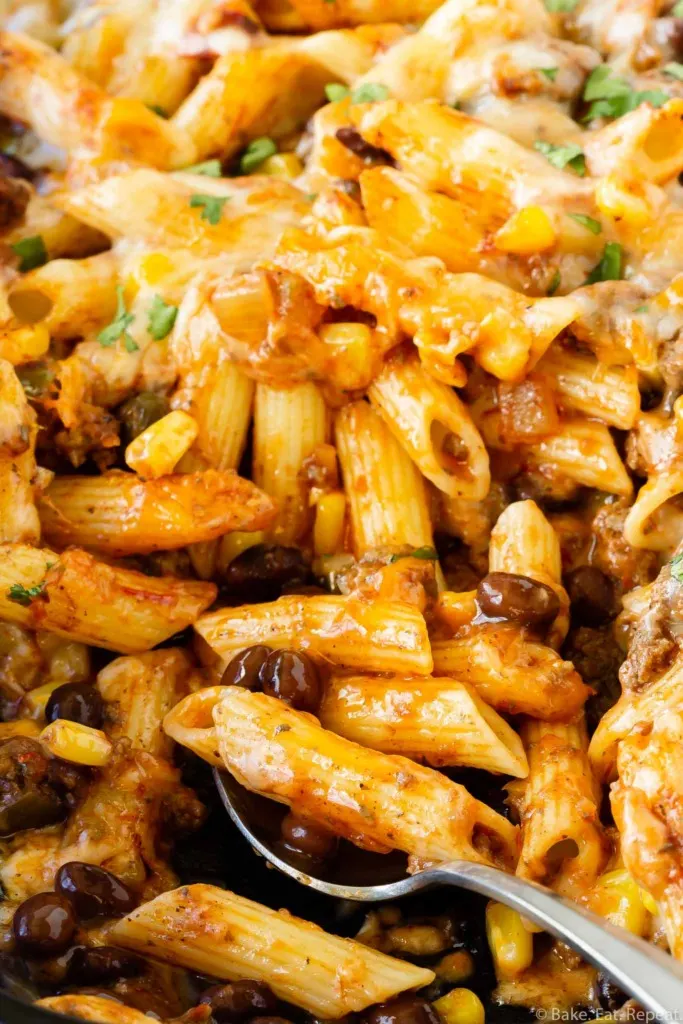 I've been making different versions of this baked Mexican pasta for at least 10 years. And it's still a recipe that the whole family loves.
I think all of 3 of my kids have asked to make this at least once when it's their turn to cook, so you know it's good! Plus it's easy enough that the kids are able to make it on their own, so that's a win!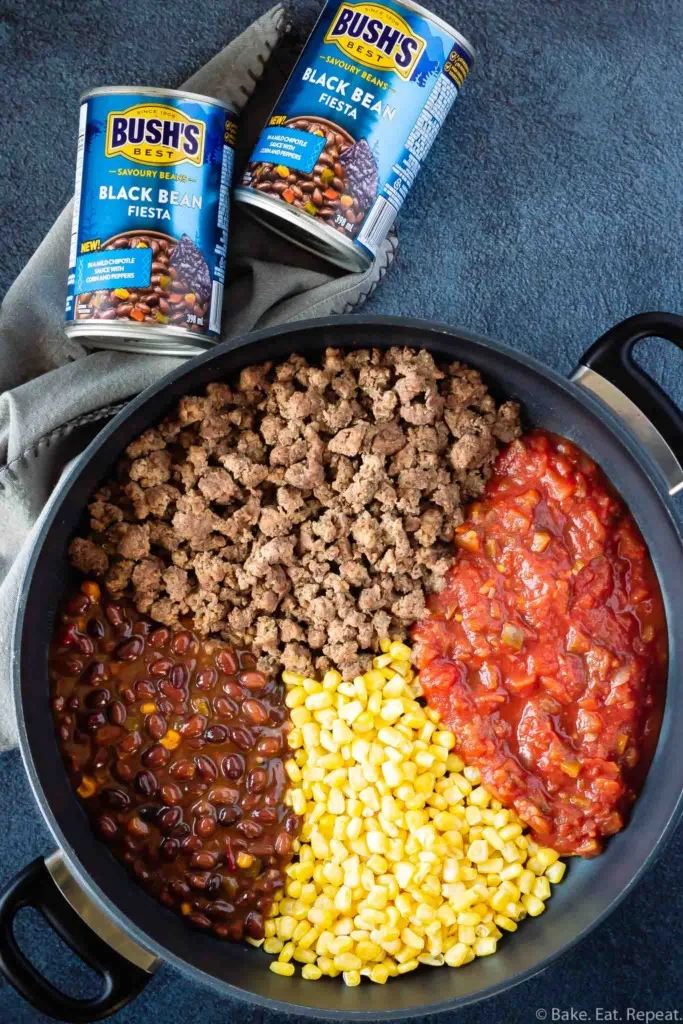 Bush's® Beans, a family run company, has recently launched their Savoury Beans in Canada. This includes their Black Bean Fiesta, and I loved the addition of these beans to my family favourite recipe! They added some bold flavour to this Mexican-style baked pasta, and made this meal even better than it already was.
There is premium quality, variety, and flavour in every can of Bush's® Beans, and you can really taste the difference. This Mexican-style baked pasta is so much better with Bush's® Black Bean Fiesta included in it!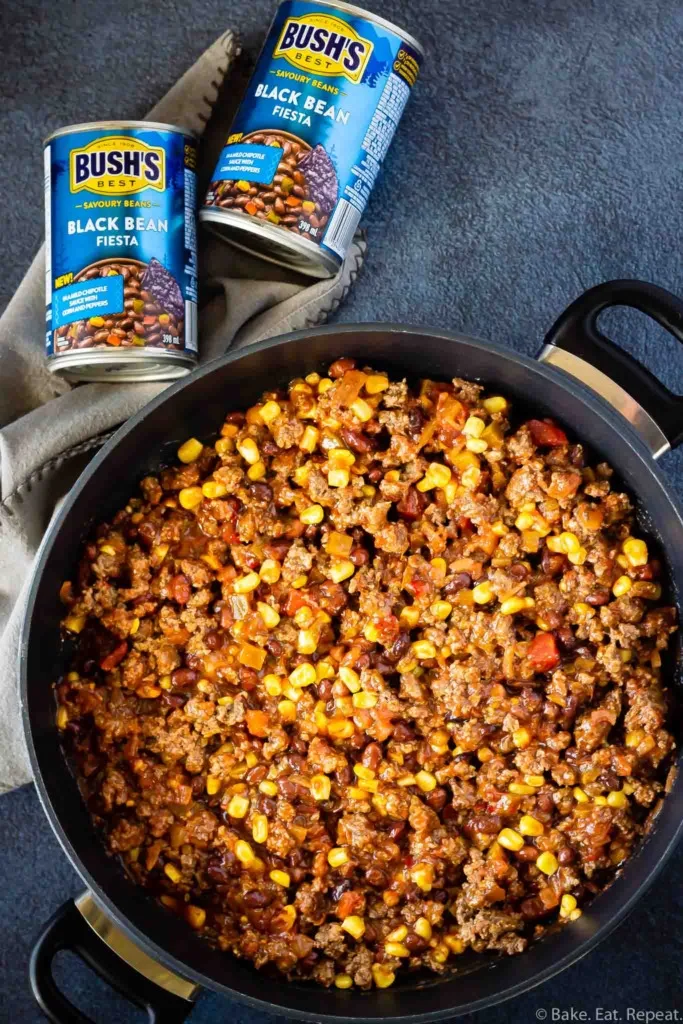 Do you cook pasta before making a pasta bake?
For this Mexican-style pasta bake, you do need to cook the pasta before assembling the casserole.
Boil your pasta according to the instructions on the package just until the pasta is al dente. You don't want to overcook the pasta when boiling it or it will end up going a bit mushy while it's baking.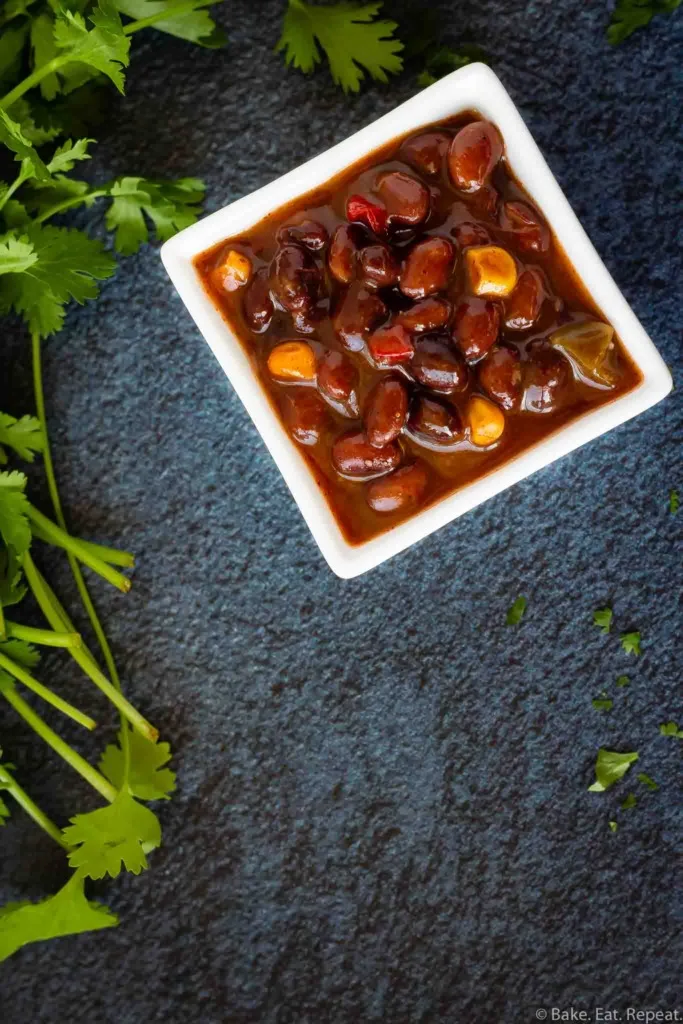 Can I prepare this baked Mexican pasta ahead of time?
Yes, you can prepare this recipe ahead of time and then cover it tightly and place it in the fridge until you're ready to bake it. It will be fine in the fridge for up to two days before baking it.
You can also freeze this baked pasta after preparing it. Cover it well and freeze it for up to 3 months. Thaw it in the refrigerator before baking it.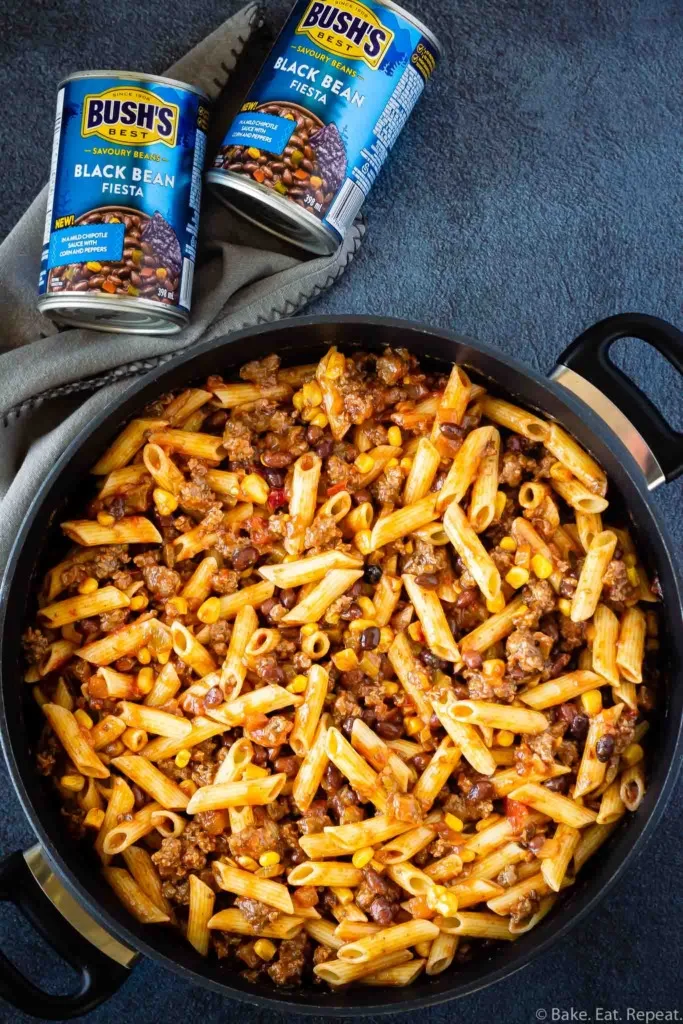 How to make Baked Mexican Pasta:
This Mexican-style pasta is super easy to make. If you can boil pasta and brown ground beef, you can make this tasty dish. It's a family favourite here!
Make sure to drain the grease from your ground beef after browning it before you stir in the rest of the ingredients.
I've made this dish with plain black beans too, but I highly recommend Bush's® Black Bean Fiesta for this recipe as they add some great flavour to the pasta.
This recipe is highly adaptable. Feel free to add in some other veggies, such as bell peppers, black olives, chopped onions, or tomatoes. I usually keep it simple with just corn and black beans, but have added some bell peppers and olives at times, and we loved that too.
We like a combination of cheddar, mozzarella, and Monterey Jack cheese for this pasta bake, but if you prefer just one kind of cheese, that will work too.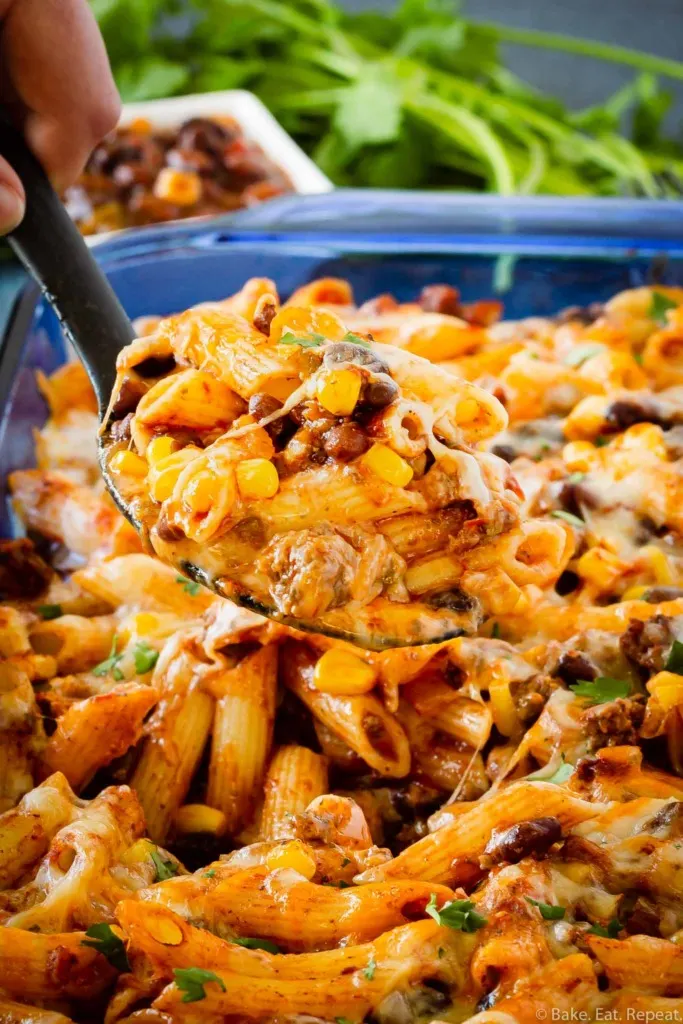 Here are some more great pasta recipes for you: