These lemon sugar cookies are super soft, and so easy to make. Lemon sugar cookies with soft lemon frosting – they make the perfect treat!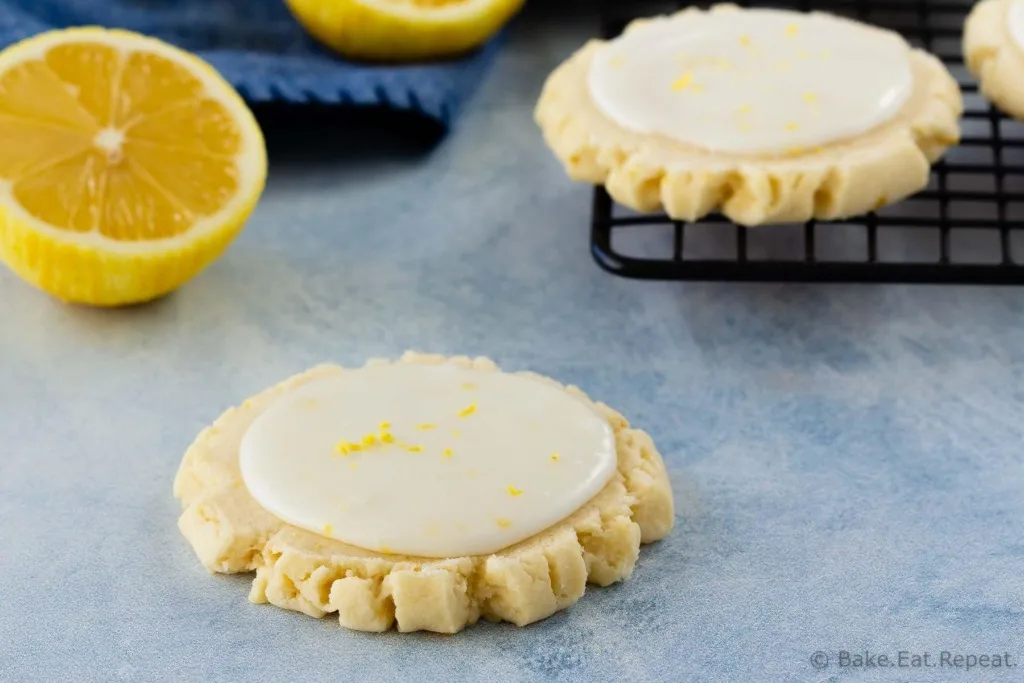 Sugar cookies are not typically my cookie of choice. I'll admit it. Just not my favourite.
I know it's weird, everyone loves sugar cookies.
But I've just never really been a fan.
Until trying Swig Sugar Cookies that is. That's when I discovered that they just need to be the right kind of sugar cookie for me to like them.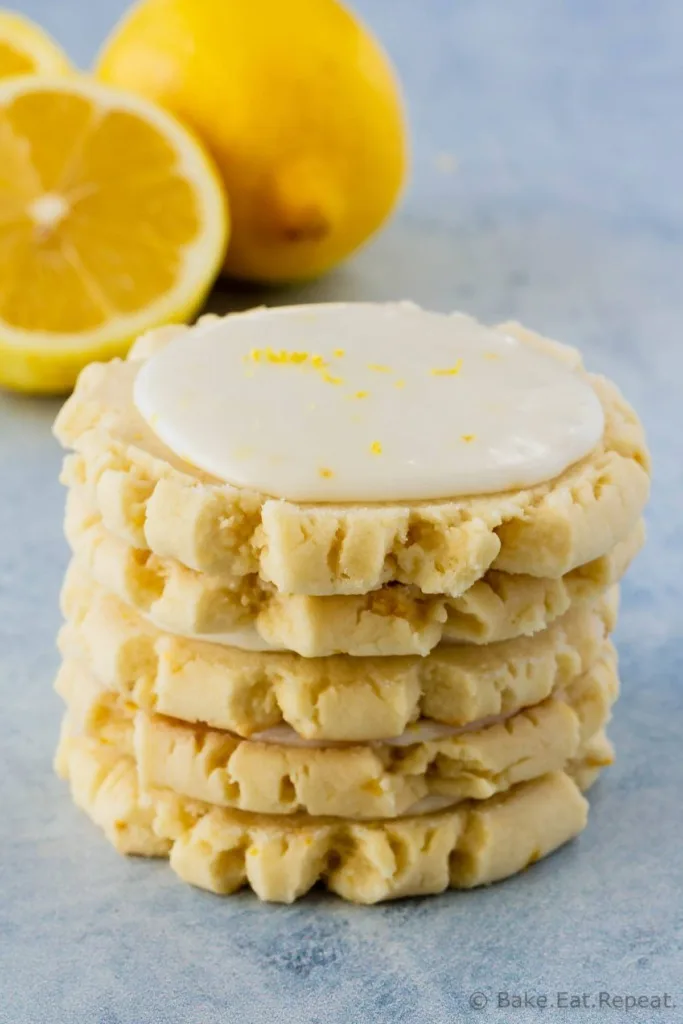 It's maybe not ideal that I discovered this.
If you've never tried Swig sugar cookies, they're super soft sugar cookies, with a soft sour cream based frosting, that are made without chilling or rolling out the dough.
Also part of the reason I like this style of sugar cookie – there's way less hassle involved.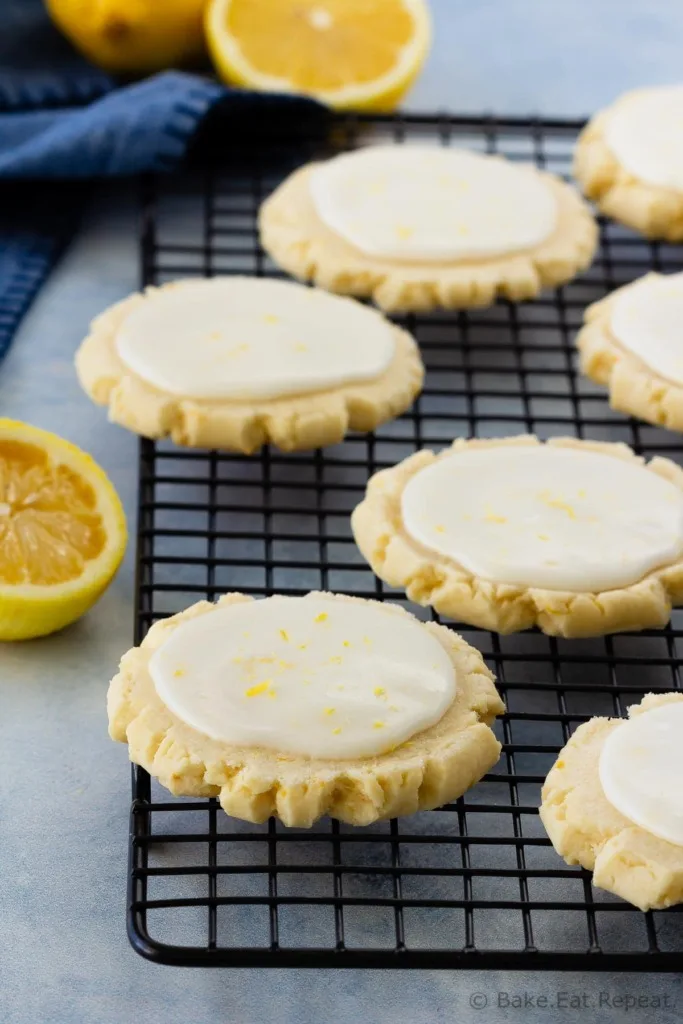 These lemon sugar cookies are the most recent version of Swig sugar cookies that I've tried, and they might be even better than the original version.
Lemon desserts of any kind are always a hit around here, and these lemon sugar cookies were no exception.
So easy to make, and so tasty, these lemon sugar cookies are the perfect treat!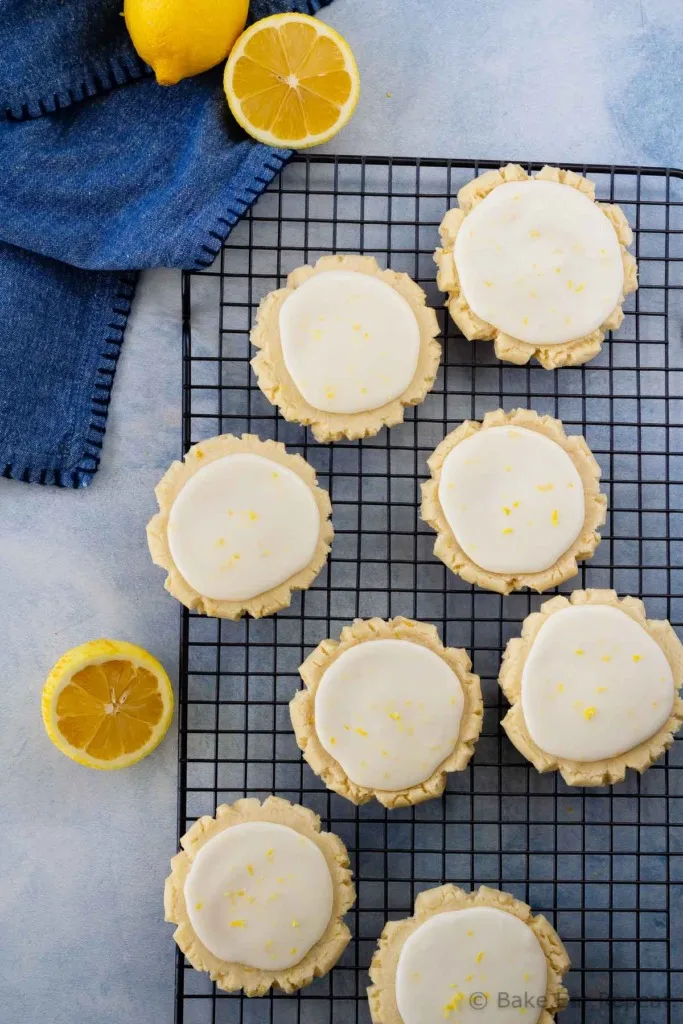 Are cream of tartar and baking soda the same thing?
Cream of tartar and baking soda are not the same thing.
They react with each other to produce carbon dioxide bubbles which is what produces the leavening in these cookies, so don't leave one out.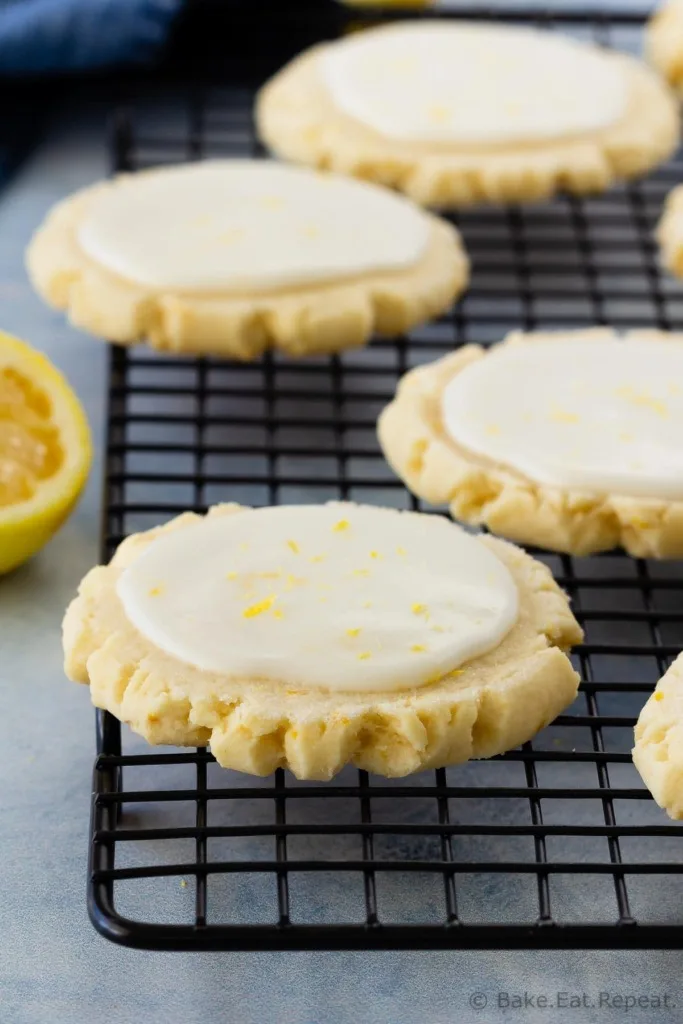 How much juice is in a lemon?
One lemon typically averages about 2 tablespoons of lemon juice.
I love this style of lemon juicer for getting all the juice out of the lemons easily.
This recipe calls for 6 tablespoons of lemon juice, so plan on about 3 lemons.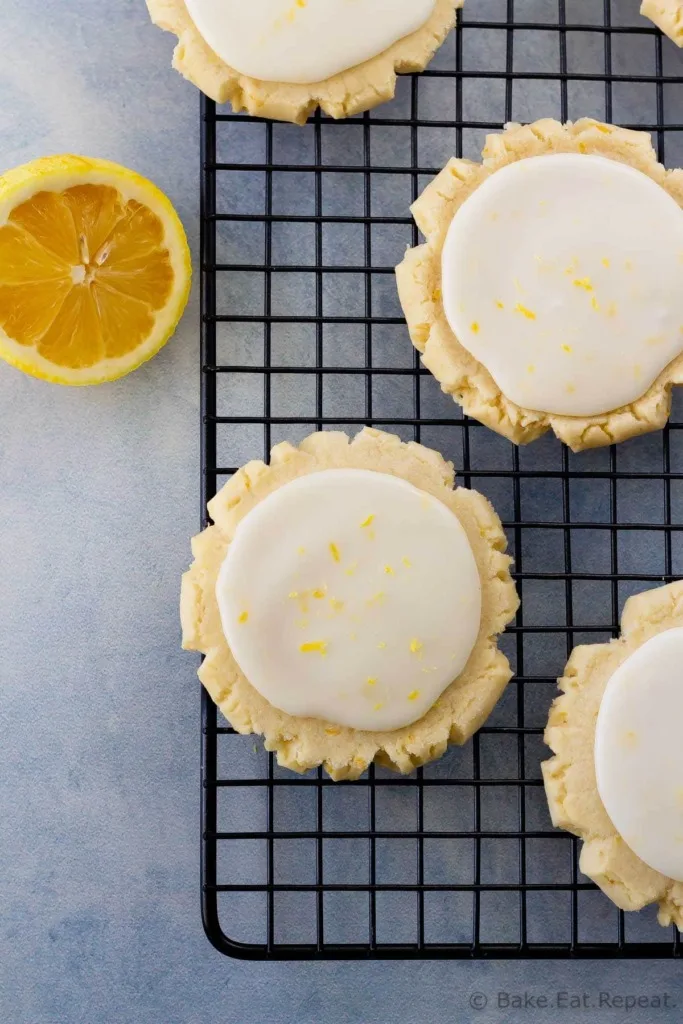 How much zest do you get from one lemon?
One lemon typically averages about 1 tablespoon of lemon zest.
I like this microplane grater for zesting my lemons.
For this lemon sugar cookie recipe you will need 4 tablespoons lemon zest total, so plan on about 4 lemons for this amount.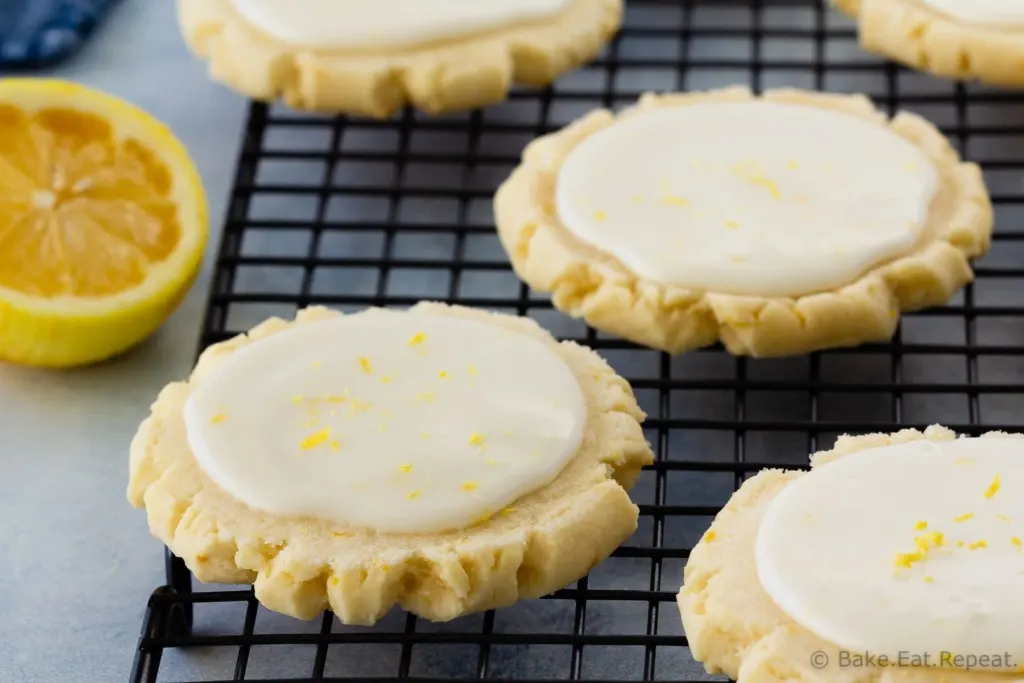 How to make Lemon Sugar Cookies:
You will need a 2 1/2 inch wide glass to press the cookies down and end up with that rough edge – I find a 250mL (8oz) mason jar works perfectly for this.
These cookies are quite large, I've also made them small enough that I get 48 cookies (instead of 36). For that size of cookie the bake time was 7-8 minutes rather then 8-10, and the cup I used to press them down was about 2" wide. Roll the dough into balls that are about 1 1/2 tablespoons of dough instead of about 2 tablespoons each for smaller cookies.
I store these cookies in the fridge as there is sour cream in the frosting. We like them best cold anyways, and they are still super soft straight out of the fridge.
Here are a few more fantastic cookie recipes for you:

I've also shared this Lemon Sugar Cookies Recipe over on Food Fanatic.