Instant Pot beef stew is so quick and easy to make, it's the perfect weeknight meal! Tender beef and vegetables in a delicious gravy – it's so good!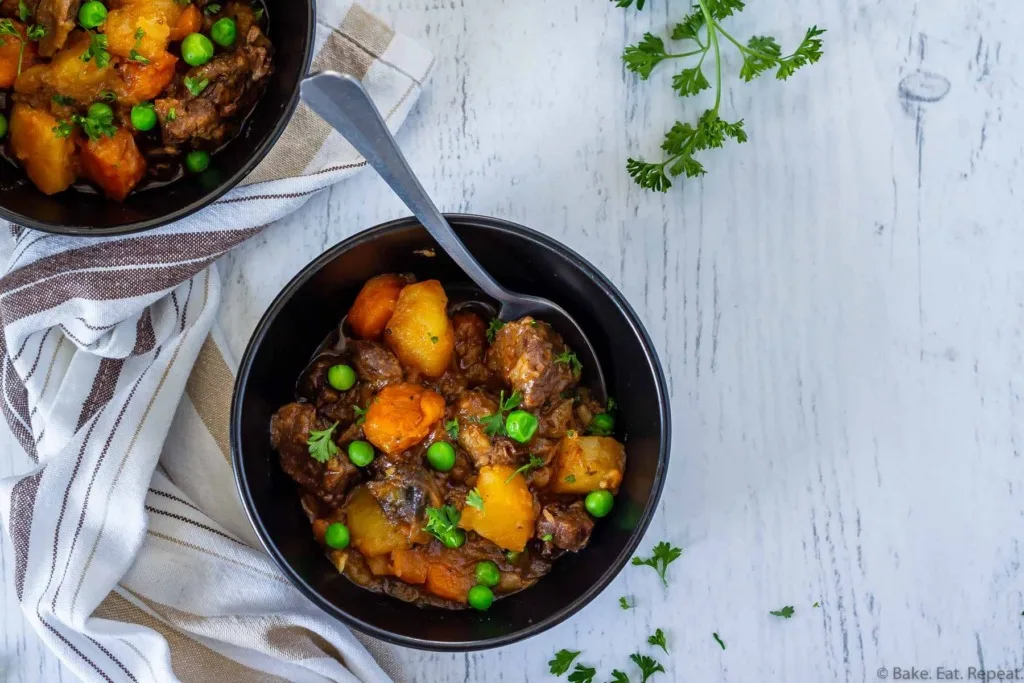 The Instant Pot is so great for quick and easy meals that take way longer to make on the stovetop.
I love making stews and chilis in my Instant Pot, because they are basically dump and go meals that are ready to eat in a fraction of the time it would take on the stove.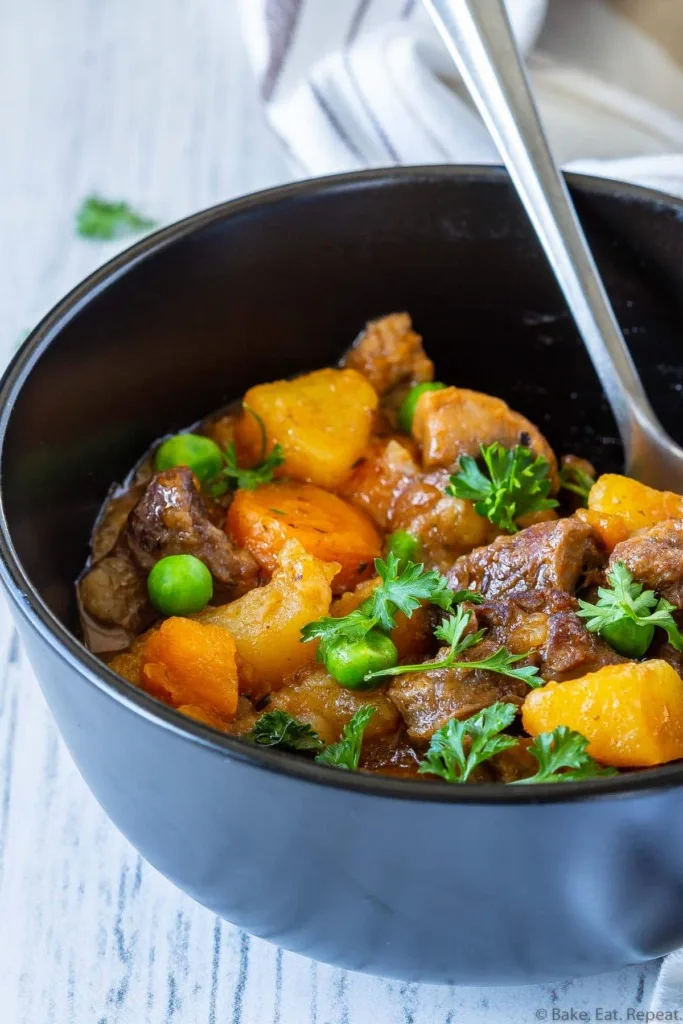 This Instant Pot beef stew is no exception.
It takes only 10 minutes to prep all the ingredients, another 10 minutes to brown the beef, and 10 minutes of pressure cooking time.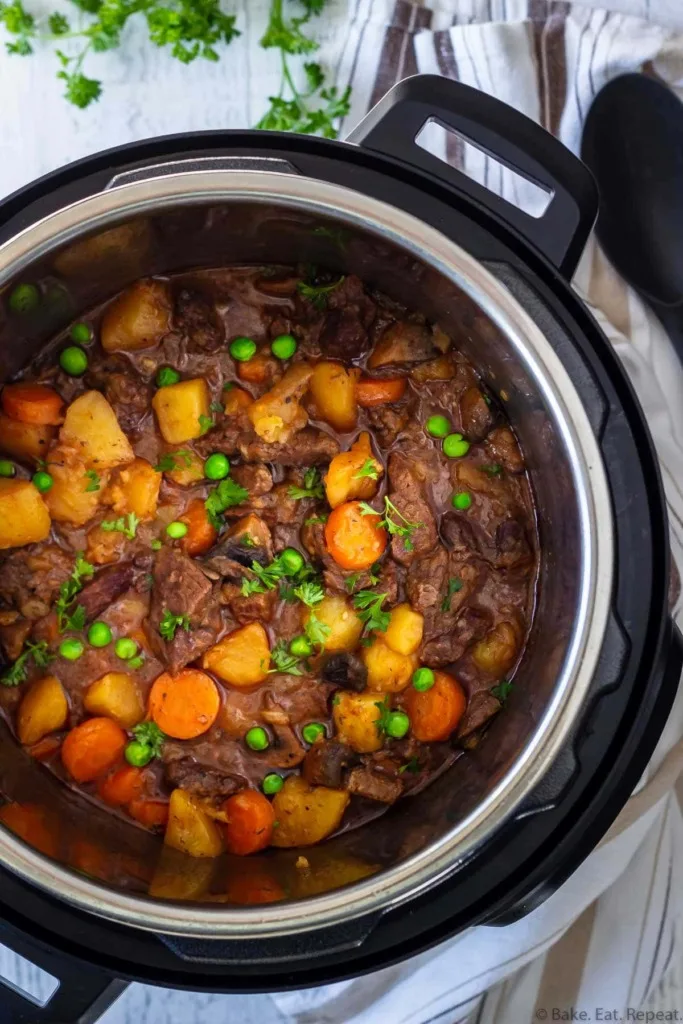 And the beef and vegetables are so tender and delicious when cooked in the Instant Pot. The beef will be falling apart after just 10 minutes of cooking time.
You will love this Instant Pot beef stew. It's so easy and delicious!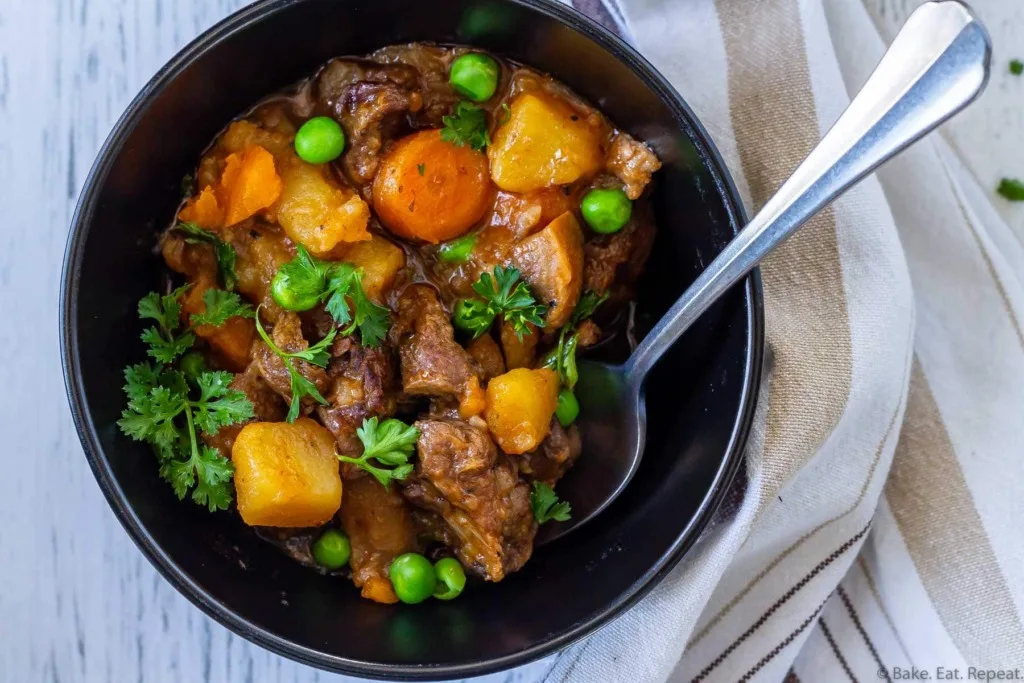 How do you make Instant Pot Beef Stew?
Instant Pot beef stew is very easy to make.
Simply brown the beef, saute the onions and garlic for a couple minutes to soften them, then add the rest of the ingredients and pressure cook for 10 minutes.
After the pressure cooking is finished you can thicken the stew a bit and it's ready to eat.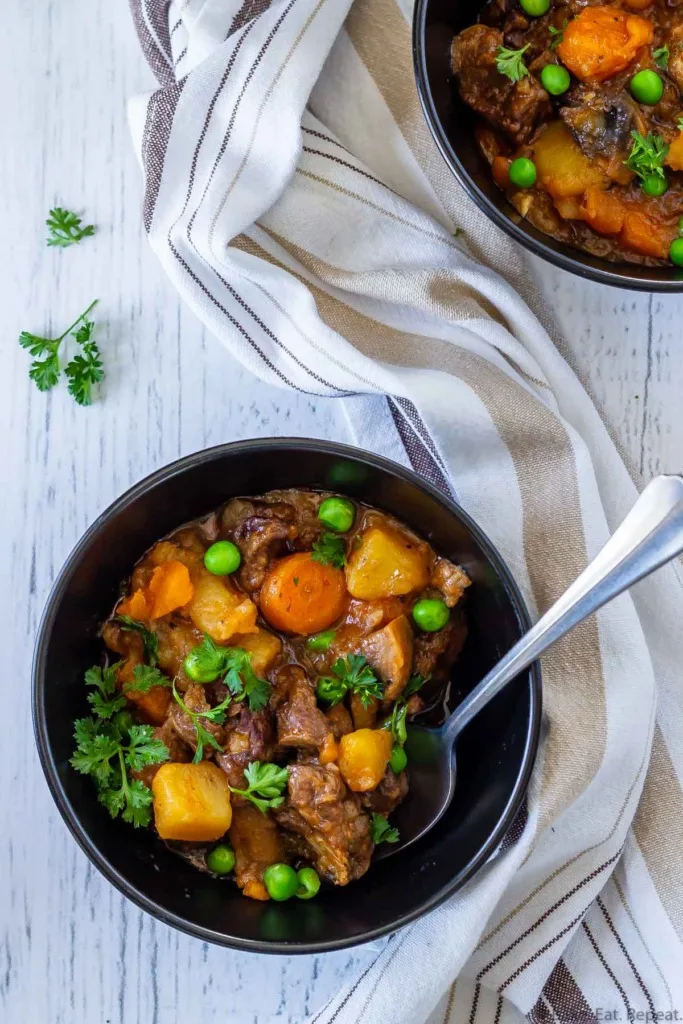 How can I thicken my beef stew?
This beef stew is thickened after it's finished cooking.
Once the pressure cooking time is complete, let the Instant Pot release naturally for 10 minutes, and then quick release the pressure.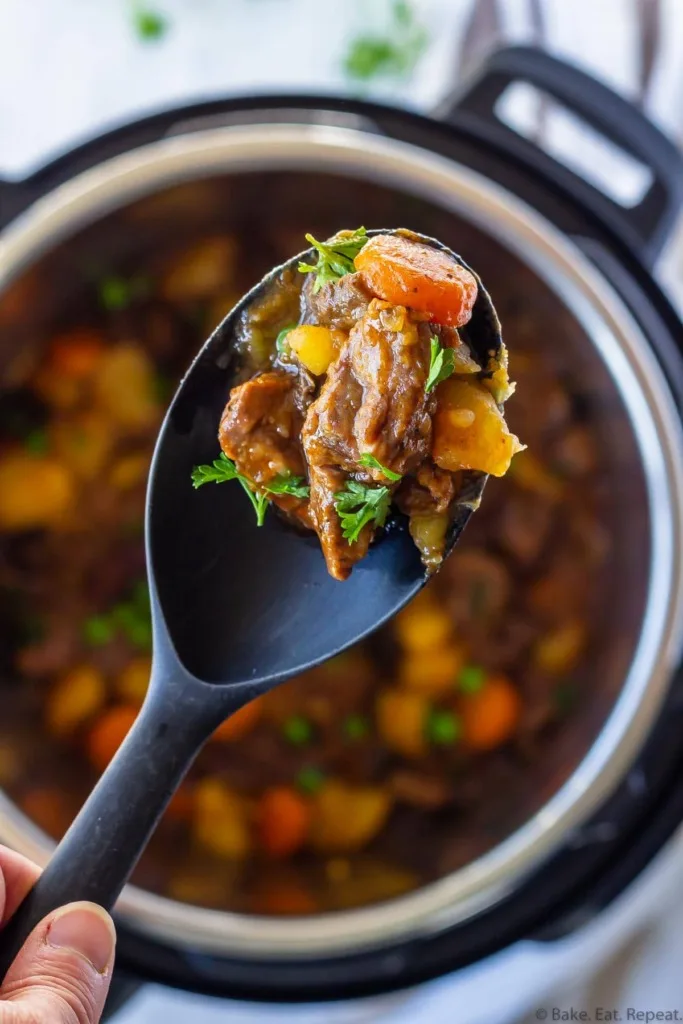 You can then thicken it with a corn starch slurry using the saute function. After 2-3 minutes it will be thickened slightly.
It will continue to thicken as it cools, so don't worry about it if it doesn't seem very thick while still in the Instant Pot. It will thicken up more as it cools down.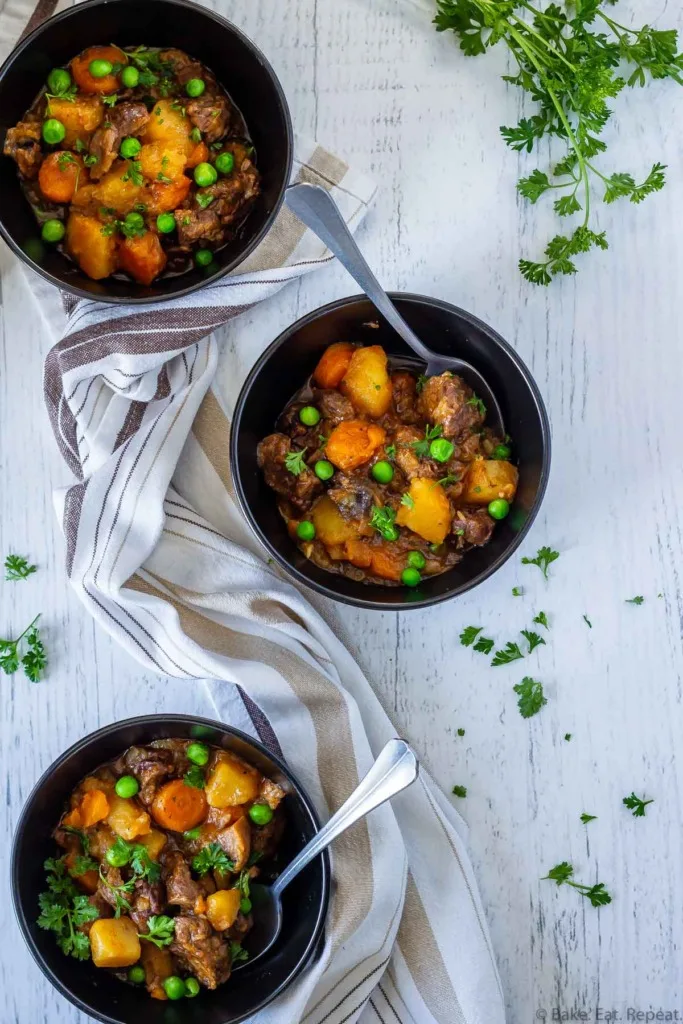 What's a good side dish for beef stew?
We like to have some kind of bread alongside beef stew.
These dinner rolls are great with it, or some fresh crusty bread.
Biscuits are great with stew too. We love these buttermilk biscuits, these drop biscuits, or these homemade cream biscuits.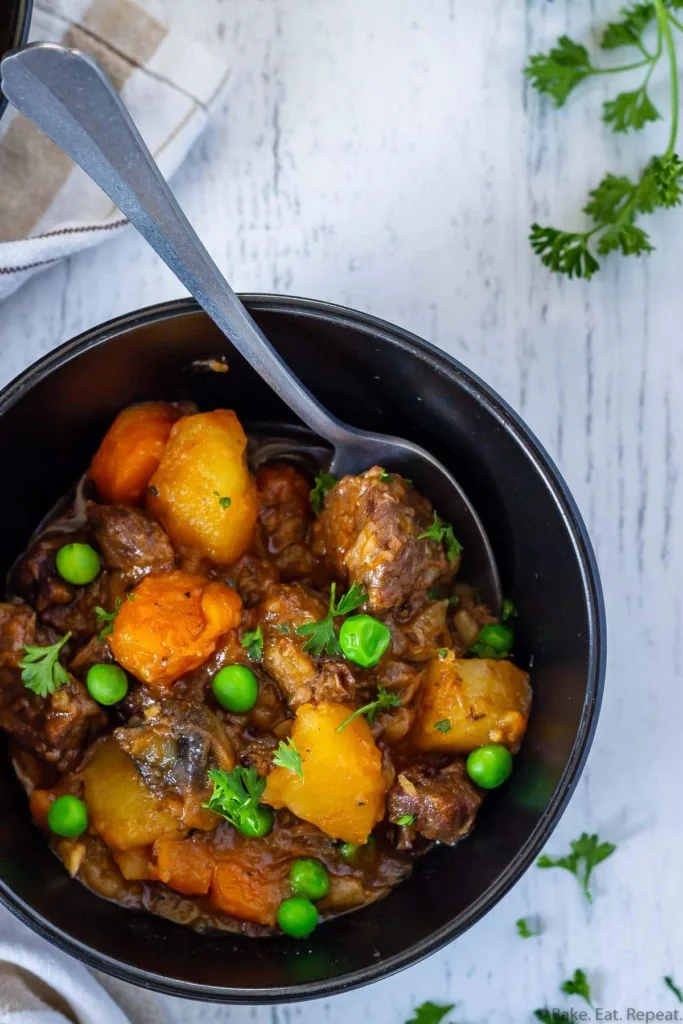 How to make Instant Pot Beef Stew:
Make sure to scrape up all the brown bits on the bottom of the Instant Pot before you start pressure cooking. If you skip this step you might get the "burn" warning on the Instant Pot, so be careful to scrape up everything.
You don't want to cut up the carrots and potatoes too small or they will be overdone. Cut them into fairly big pieces (no smaller than 1″ pieces) for this stew.
I have an 8 quart Instant Pot Duo, but this recipe should work well in a 6 quart Instant Pot as well, just make sure it's not filled past the 2/3 fill line.
Here are some more great Instant Pot recipes for you: