These peanut butter s'mores bars are super easy to make and the kids will love them! They make the perfect treat for an after school snack!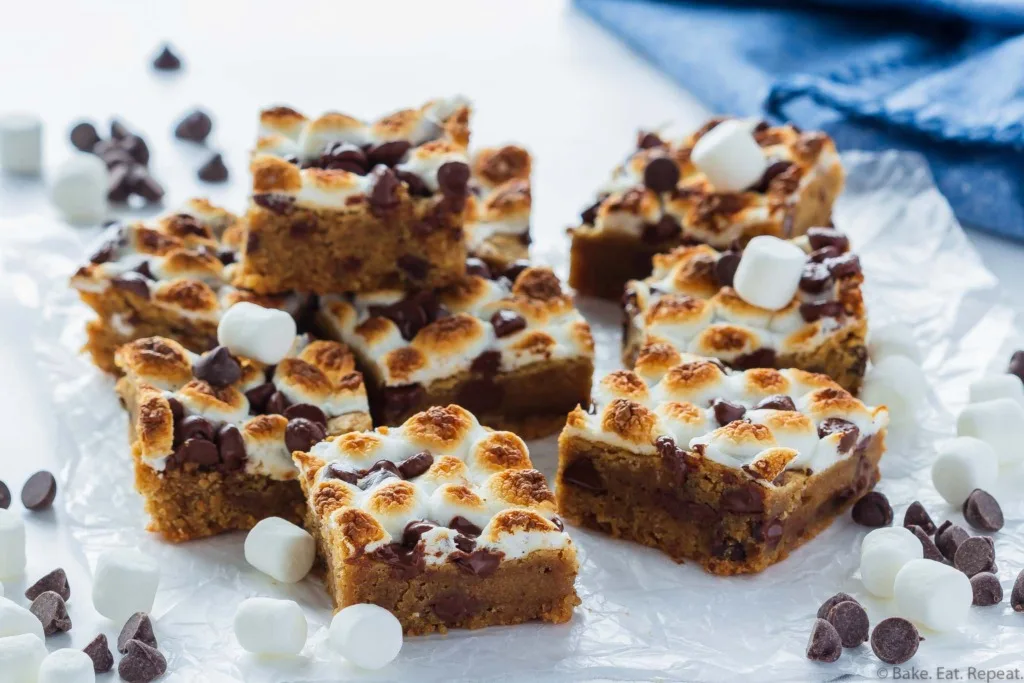 My kids were enormous fans of these peanut butter s'mores bars.
They could have easily disappeared in just one day if I had allowed it. As it was they only lasted 3.
These cookie bars are so easy to make. No special equipment required. You can mix up these bars with just a bowl and spoon.
A soft and chewy, peanut butter, graham cracker crumb, and chocolate chip bar cookie is baked, and then topped with mini marshmallows and more chocolate chips. Broil for a couple minutes to toast the marshmallows and the cookie bars are done.
These peanut butter s'mores bars are delicious. You will love them!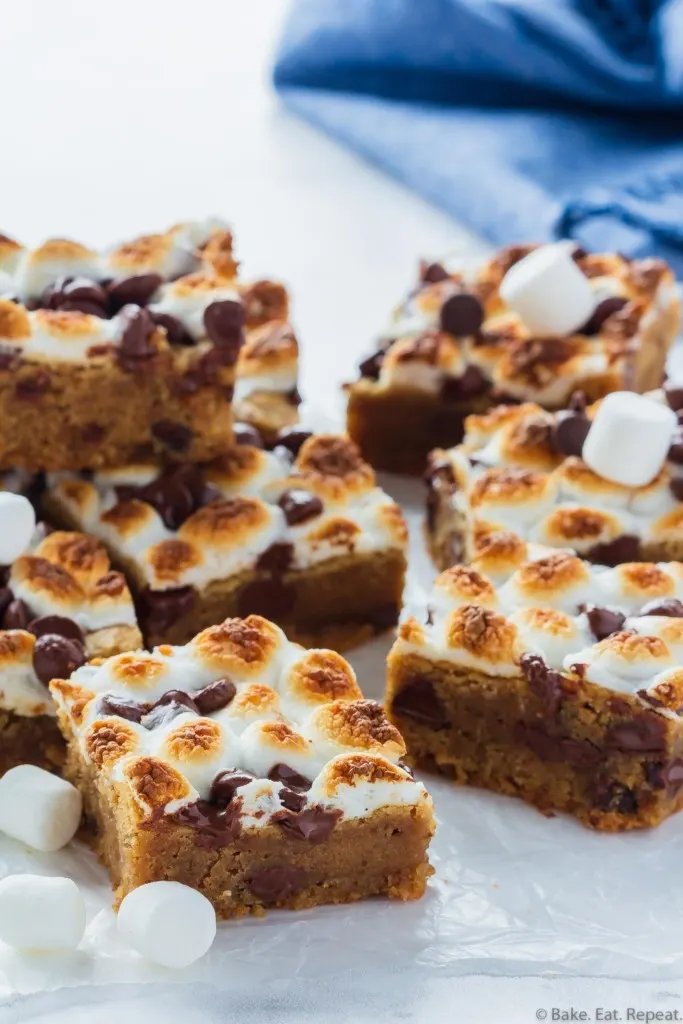 Can I use natural peanut butter in these peanut butter s'mores bars?
I haven't tried this recipe with natural peanut butter, just regular smooth peanut butter. The difference between the two is that natural peanut butter is usually a bit drier and not quite as smooth.
In baking that will translate to drier, more crumbly, baked good. So it can be a noticeable change in peanut butter cookies.
These s'mores bars, however, are very soft and chewy, and I think that natural peanut butter would work well here as a substitute. That being said, I haven't tried it myself!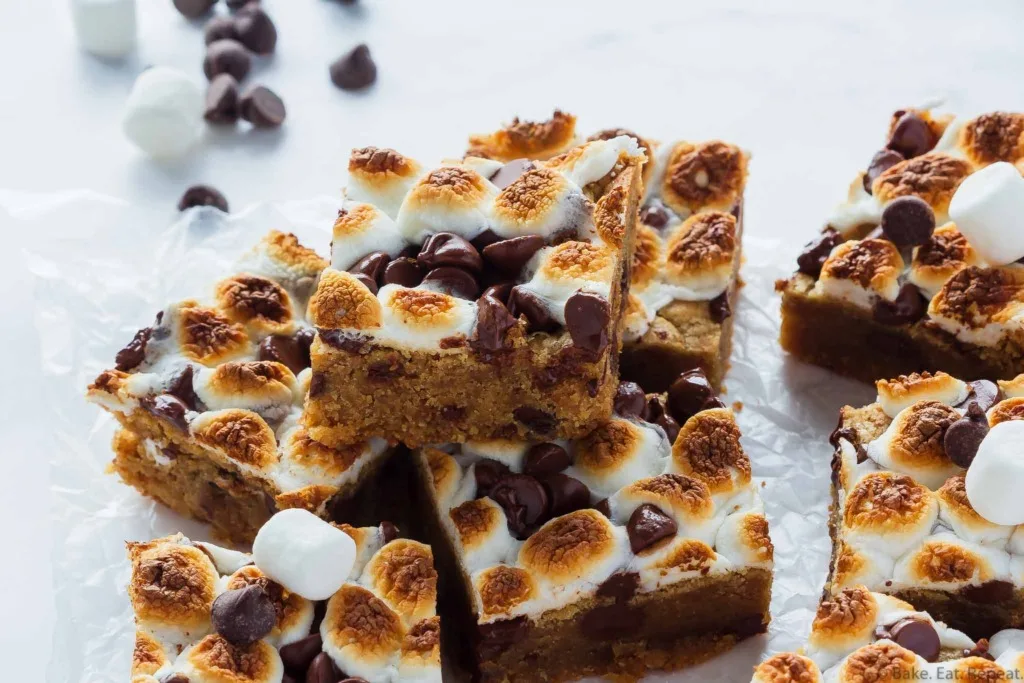 Should you refrigerate cookie bars?
It depends on the bar, but these s'mores bars don't need to be refrigerated. I think the marshmallows would actually go quite tough if they were refrigerated, so I don't recommend it.
Store these cookie bars at room temperature in an airtight container for up to 5 days.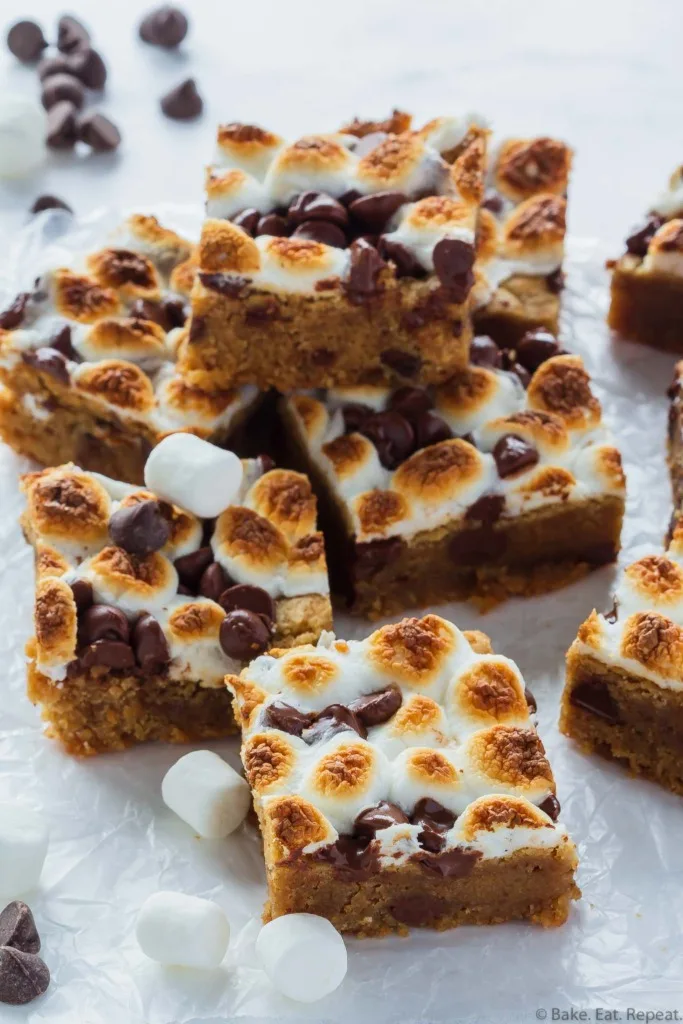 How to make Peanut Butter S'mores Bars:
You don't need an electric mixer for these bars. Simply stir everything together in a bowl and spread the soft cookie dough in a baking pan.
These bars need to cool completely before cutting them. If you try to cut them while they're still warm, you will have a sticky mess as the marshmallows will not cut well when they're still warm.
The best way to cut these bars is with a long, serrated knife.
Store these bars in an airtight container at room temperature for up to 5 days.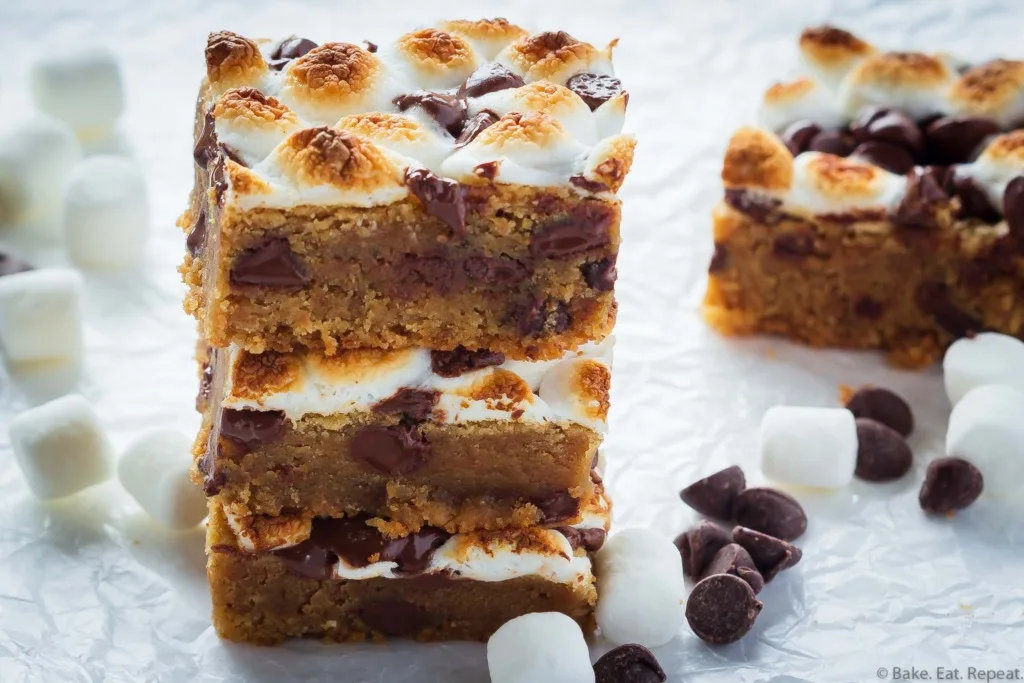 Here are some more great bar recipes for you: