The only thing better then chocolate chip cookies is a giant chocolate chip cookie! Just plain fun to make, and perfect for holiday gift giving!
Do you give edible gifts at Christmas time? Or any time really? I totally do. I am all about the edible gifts.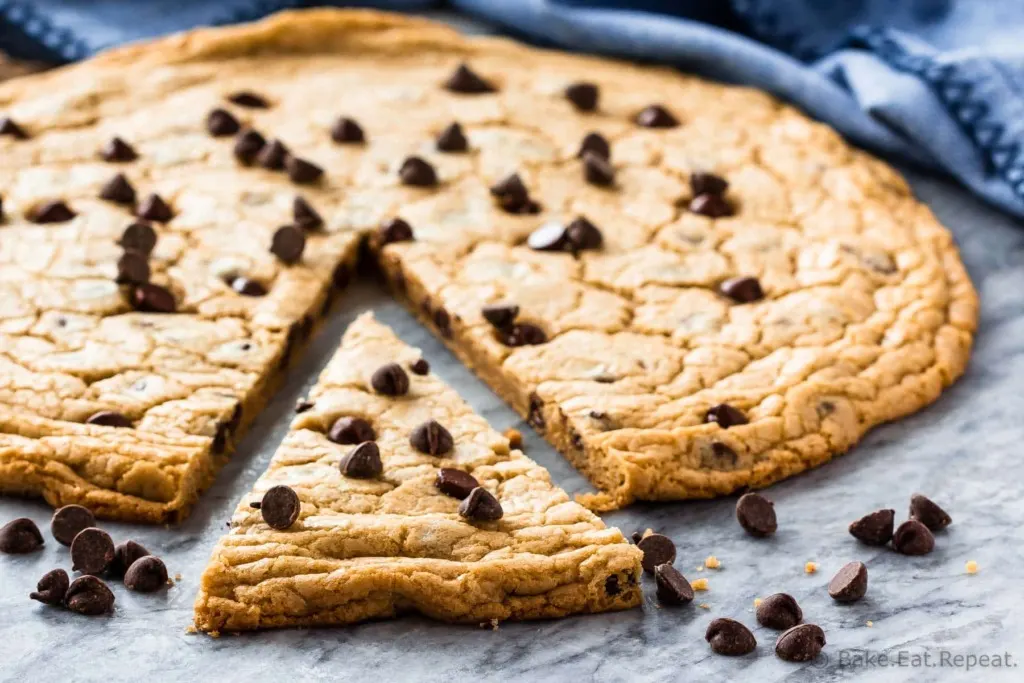 I have no idea if people like this or not, but I know I always like being given food so I figure most people must?
At any rate, my kids teachers get edible gifts from us every year, so hopefully they like it!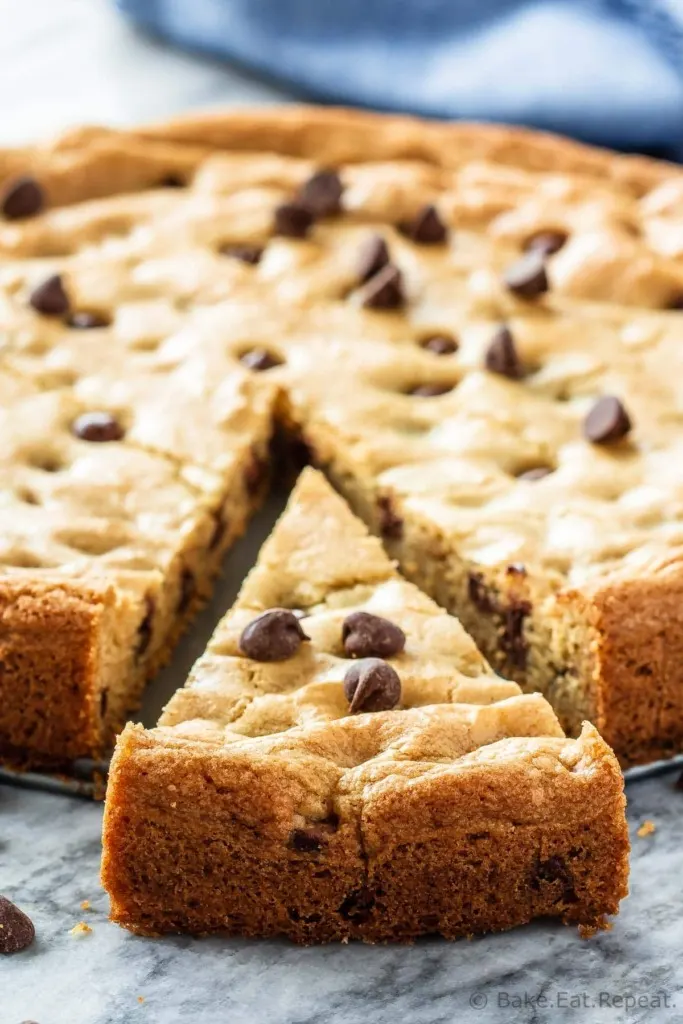 I like giving edible gifts to the teachers at Christmas because it's something that my kids can make, either by themselves or with just a little help. And they love that they can make something all by themselves to give to their teachers.
We made these giant chocolate chip cookies at the end of the last school year for teacher gifts. The kids thought this was the best gift ever (hopefully their teachers agreed!).
It was really the perfect edible gift.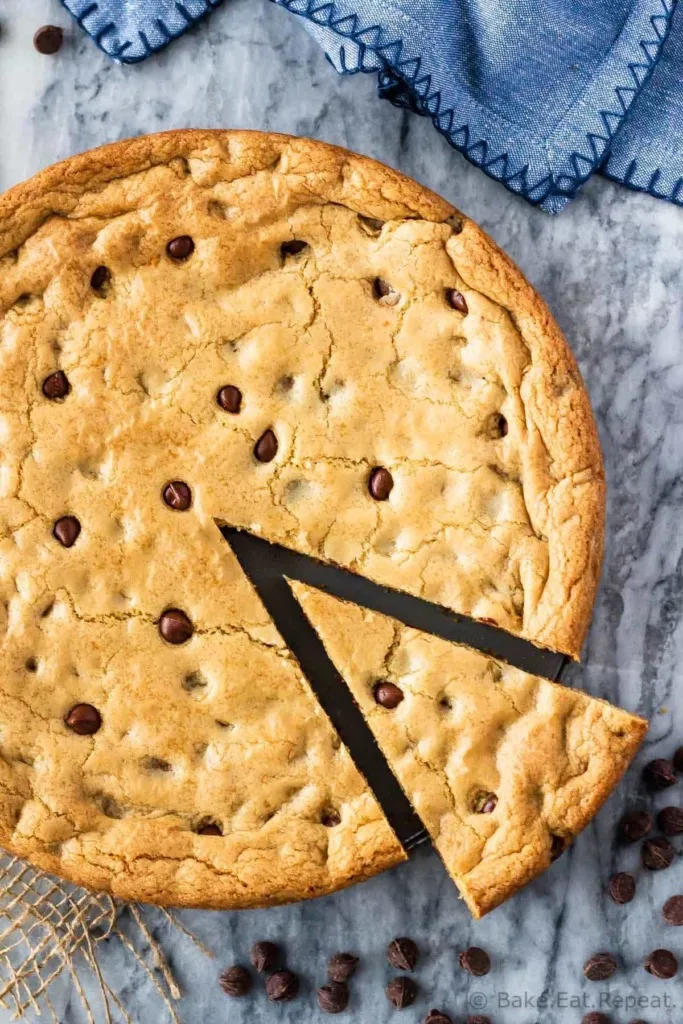 This giant chocolate chip cookie is easy enough to make that even my 6 year old was able to make it all by himself. I helped him wrap it up, but that was it. He did everything all on his own, so he was pretty proud of himself.
And really, the only thing better then regular chocolate chip cookies, is a giant chocolate chip cookie. Right?
How long do you cook a giant cookie?
Surprisingly, a giant chocolate chip cookie does not take a whole lot longer to bake then regular sized cookies. This giant cookie only takes 13-16 minutes to bake, so you can be breaking off pieces of delicious chocolate chip cookie in no time at all!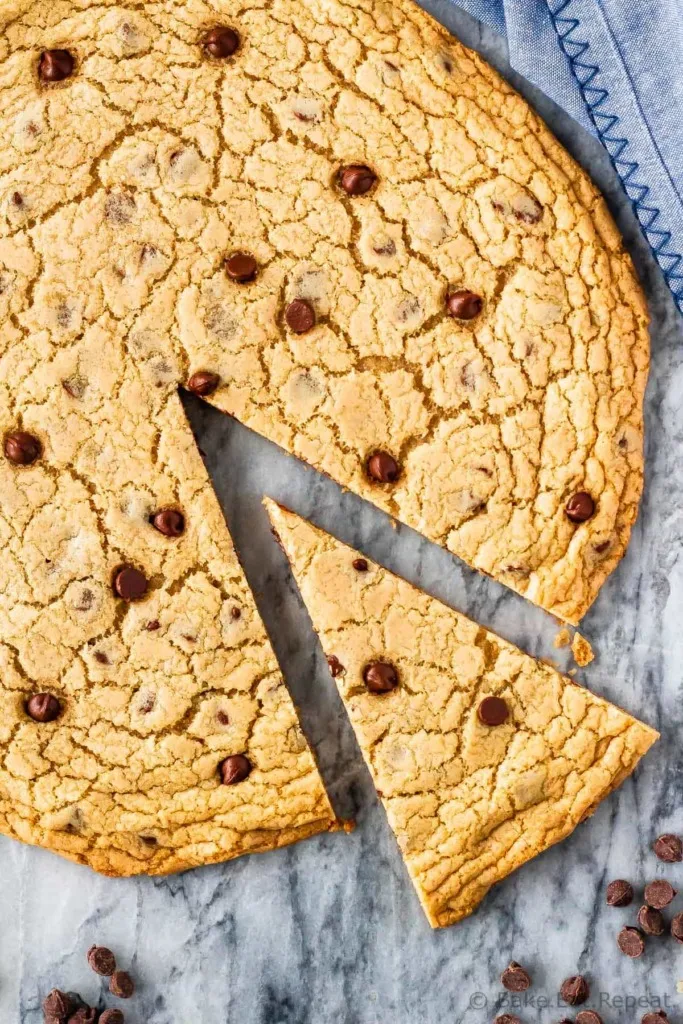 How do I bake a giant cookie?
I've baked these giant chocolate chip cookies two different ways. You can either press the dough into a nine inch circle in the middle of a baking sheet. It will then spread out to a 12 inch cookie while it bakes.
Alternatively, you can press the dough into a 10 inch springform pan. It will take a couple more minutes to bake (15-16 minutes rather than 13-14 minutes) but it won't spread at all (obviously). This will give you a thicker, more deep dish style cookie, so it depends which you want.
There are pictures of both versions so you can see what they each look like.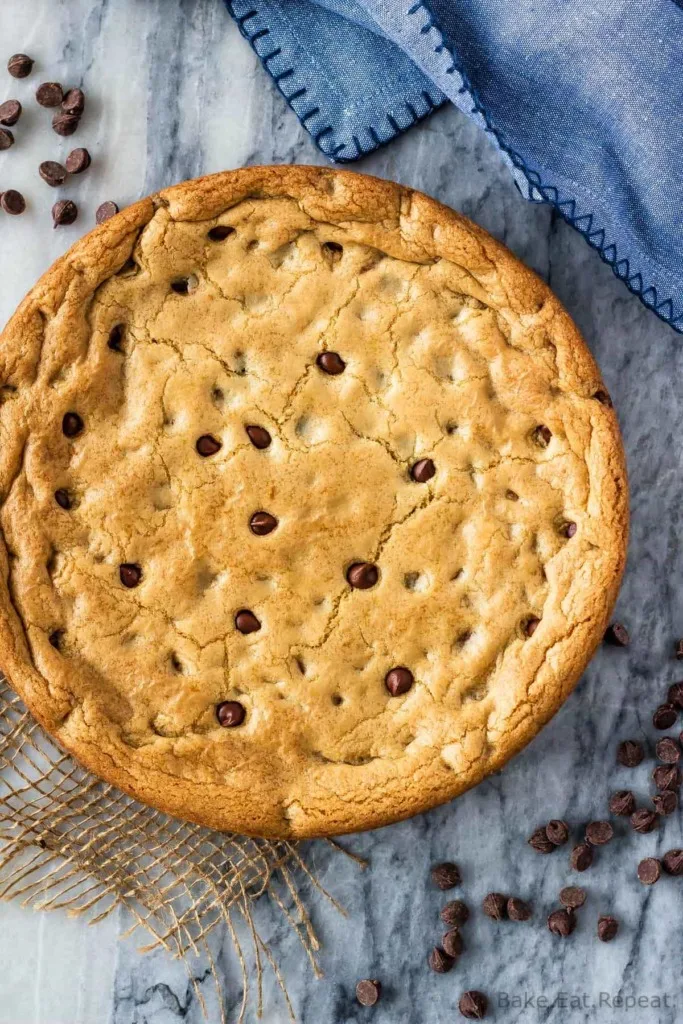 How to make a Giant Chocolate Chip Cookie:
This giant chocolate chip cookie is so easy to make. Mix together the dough, press it into a circle (or into a springform pan) and bake. So easy.
This cookie would be very easy to customize if you want a different kind of chocolate chips, or M&M's or something in it instead. Or a combination of chips. So many options.
Make sure to let the cookie cool completely on the pan before trying to move it, or it will likely break apart on you.
If you want to gift this cookie, it spreads into a 12 inch circle, so it fits perfectly on a 12 inch cake board. You can place the cookie on a cardboard cake board and then wrap it in clear plastic gift wrap and tie it up with a tag and a ribbon for the perfect edible gift.
Here are some more great edible gift ideas for you: