This caramel corn is so easy to make and it tastes fantastic. It makes the absolute perfect snack or gift for the holidays!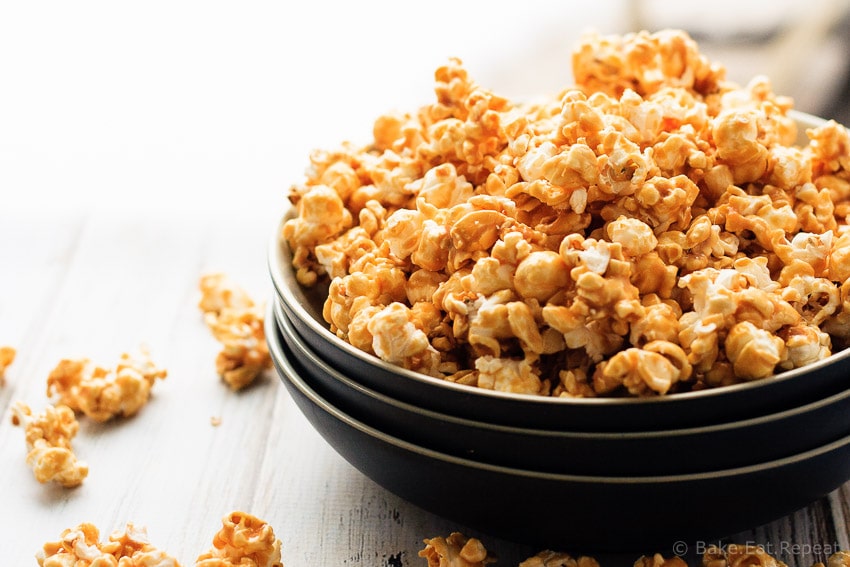 Mmmm, popcorn. Or, more specifically, caramel corn. Easy caramel corn that is absolutely fantastic.
Need I ramble any more about it? Or is that enough information to make you want to jump up and make some immediately? It really should be. I mean, caramel corn. Who doesn't love it?
I'll admit, we're the people that buy that Chicago mix cheese/caramel corn giant bag of popcorn and then fight over the caramel portion. I kind of like the combo of the cheese and caramel popcorn, but if I'm completely honest, I buy it for the caramel portion. If there was no cheese popcorn at all, I'd probably be pretty happy.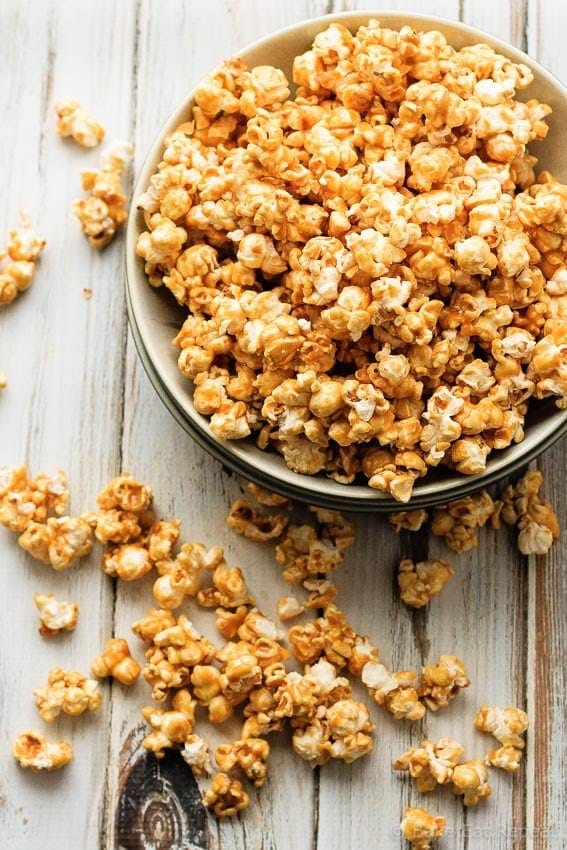 Which begs the question, why do we even buy the mixed bag? I'm not really sure. I guess because it goes on sale at Costco sometimes, and, well…..caramel corn.
But – this is so stinking easy to make that I may not be tempted by that bag again. Well, probably not. I'll keep you posted.
This recipe makes a giant batch of popcorn, and it really is very simple. Boil a few ingredients for 5 minutes, pour it over popcorn and stir, and then bake for an hour. That's it. So easy. And it makes a ton.
So there'll be plenty to give away, plus lots left over to fight your family for.