Easy to make salted caramel pretzel bark that is the perfect decadent treat or gift for Christmas. This stuff is just incredible – sweet, salty, perfect.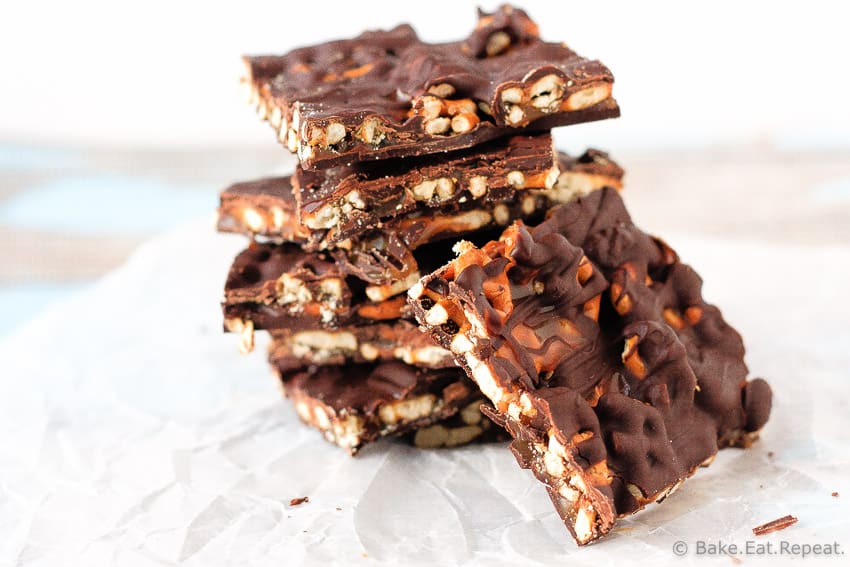 Are you a fan of the sweet and salty combo? I most definitely am. I think that's just about the most perfect combination in a snack food. So salted caramel pretzel bark? It was bound to happen. I'm actually kind of wondering what took me so long to make this. So easy, so fast, and so freaking good. So good. Hide it in the back of the fridge so that no one else knows it exists and I get it all to myself good.
Or you could give it away as gifts. Food gifts are wonderful at Christmas time, and salted caramel pretzel bark would definitely be welcomed. If you're nice like that.
I'm not. It's all gone.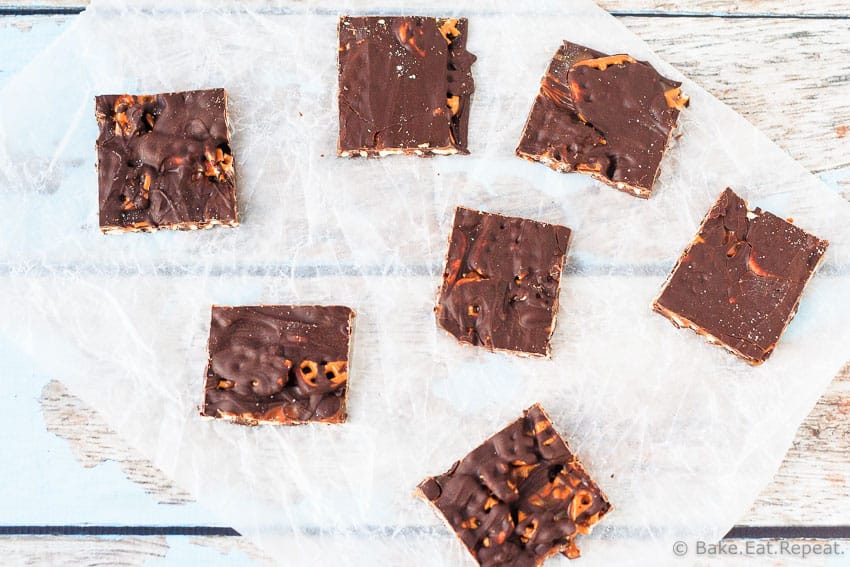 But maybe I'll make more. Because like I said, it's ridiculously easy to make. Although….it might disappear again before it made it to the recipients, but I could try.
I'm pretty sure that I will need to make some more of this stuff. If only because there's half a jar of salted caramel sauce in my fridge right now screaming to be used in something.
I'm not sure I can think of anything better to use it in. Although if you have suggestions, feel free to let me know. Otherwise I might just be over here making (and eating) far too much salted caramel pretzel bark. There could be worse things.