These chocolate zucchini cookies are soft and chewy and so easy to make. A tasty, chocolatey cookie, made without eggs, that everyone will love!
Do you have a ton of garden zucchini to use up this year?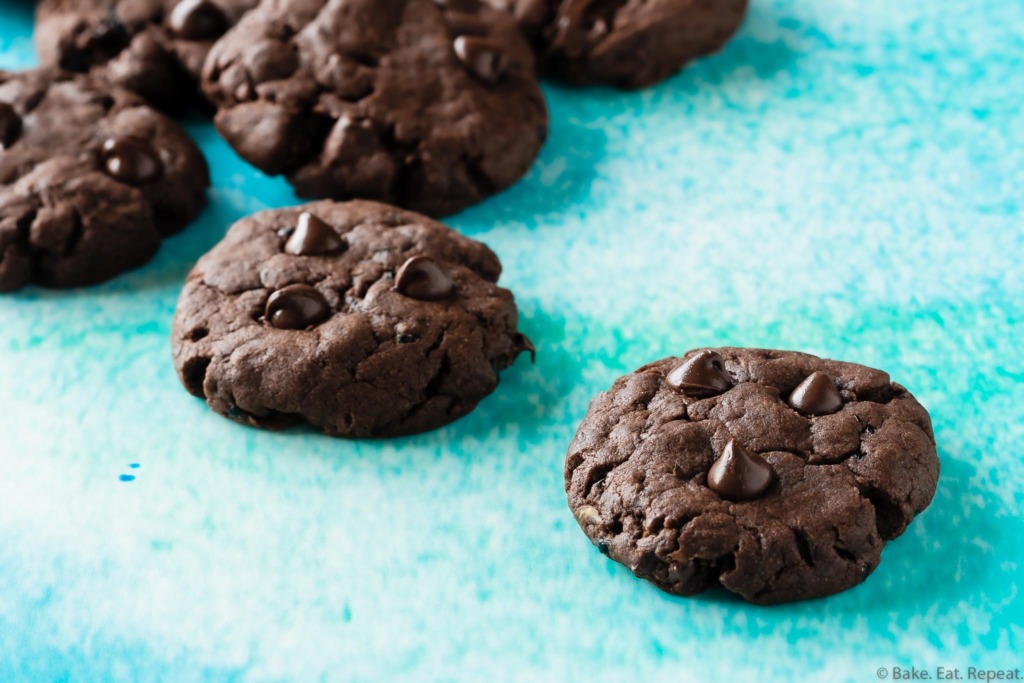 I'll admit, I don't have that much left. After making these cookies, this chocolate zucchini bundt cake, and a couple batches of chocolate chip zucchini bread and chocolate zucchini muffins, it's basically all gone.
But then, zucchini doesn't really grow well for me. My garden produced a couple this year, and that was quite the thrill, because it's the first time ever I've managed to grow any!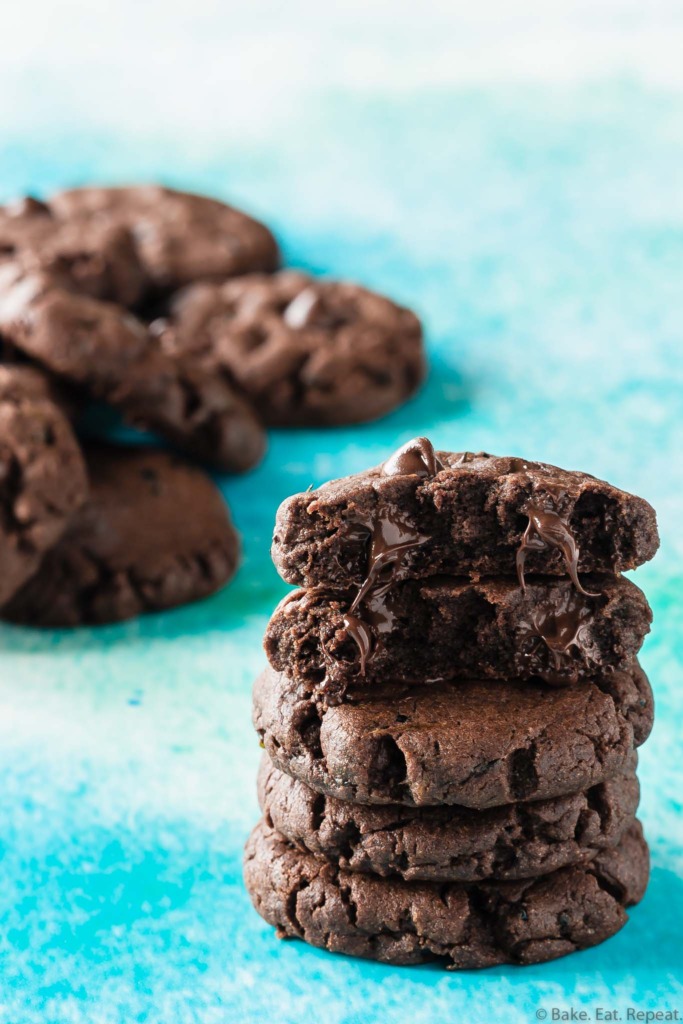 Apparently it's supposed to be an easy vegetable to grow, but for some reason it just does not seem that simple to me. Oh well, at least we managed to get our fill of zucchini filled baking this year!
These chocolate zucchini cookies are absolutely delicious. They take just a few minutes to make, are soft and chewy, don't have any eggs in them, and will disappear in no time.
I think it took three days for the batch to disappear at my house. They're so tasty!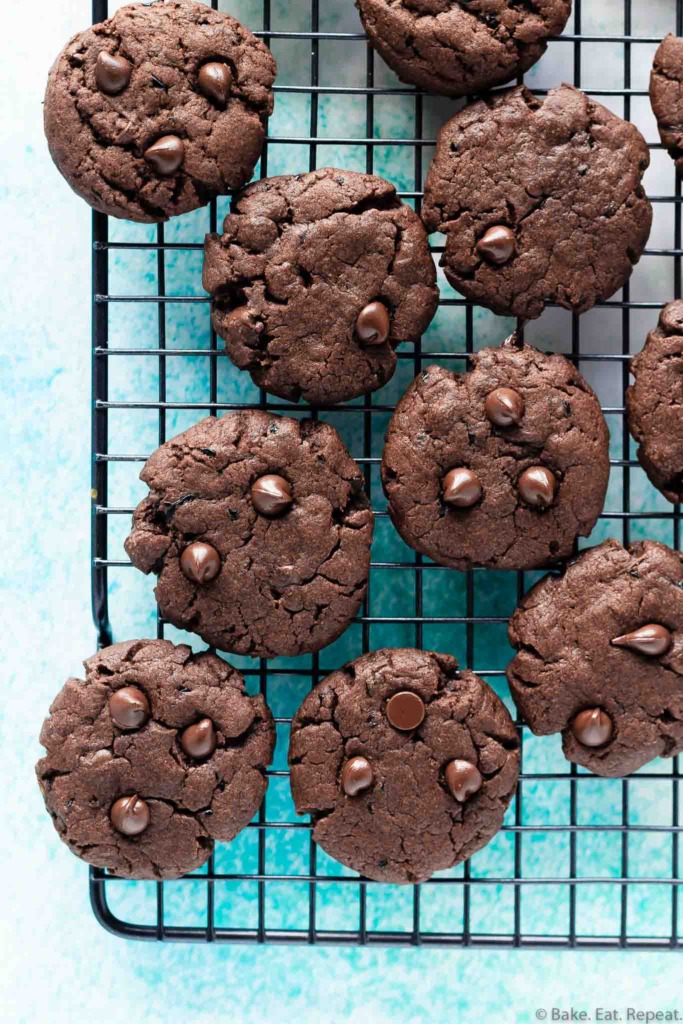 Do you peel zucchini before you shred it?
It's completely personal preference, but I never peel zucchini before grating it. The skin is so thin that you don't need to.
Plus, it's easier to shred the zucchini without peeling it. As well, when you leave the skin on, you don't lose the nutrients that are in it.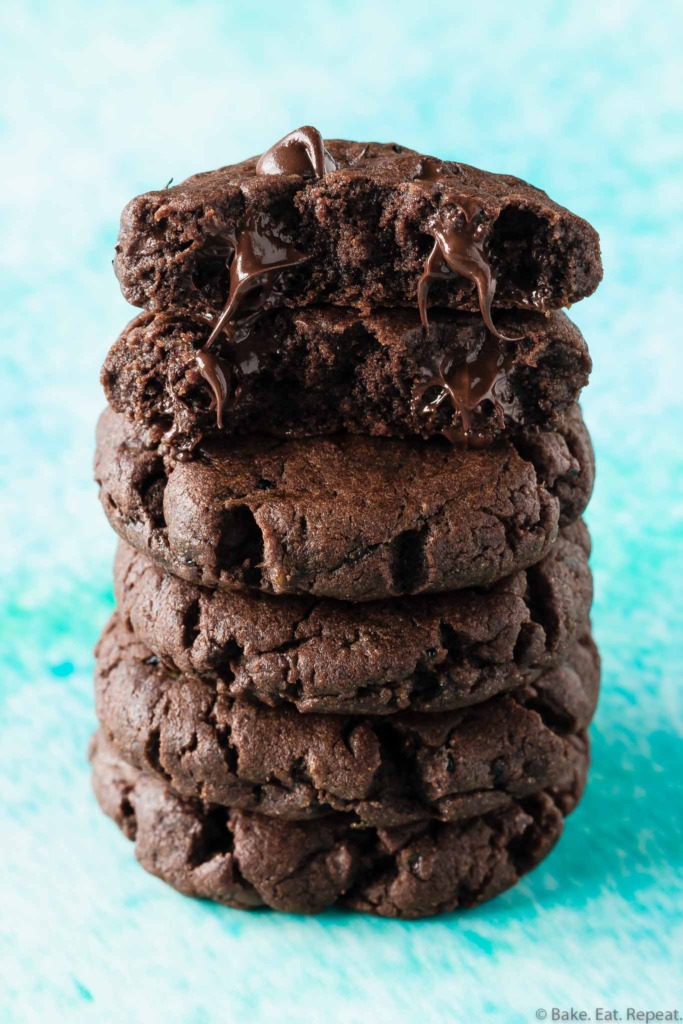 How do you grate zucchini for cookies?
I almost always use my food processor to grate zucchini. It's just the quickest way to grate a large batch of zucchini, but the large holes on a box grater will work just as well. Any grated zucchini that I don't use immediately, I freeze in 1 cup portions to use later.
I don't peel the zucchini before grating it, but I do quarter it and scrape out the seeds first when the zucchini is large.
How do you get the water out of zucchini?
Zucchini needs to be drained after shredding it to use in baking. It has a lot of water in it, so if you don't drain it a bit, you can end up with too much liquid in your baked goods.
After grating the zucchini, put it in a fine mesh strainer and let the liquid drain while you're prepping the rest of your recipe. Pressing on the shredded zucchini with a spoon will help to squeeze out some of the excess liquid.
You can wring out even more liquid in a clean kitchen towel if you like, but I don't find this to be a necessary step for most recipes. For these cookies, just squeeze out as much water as you can with your hands as you measure it out.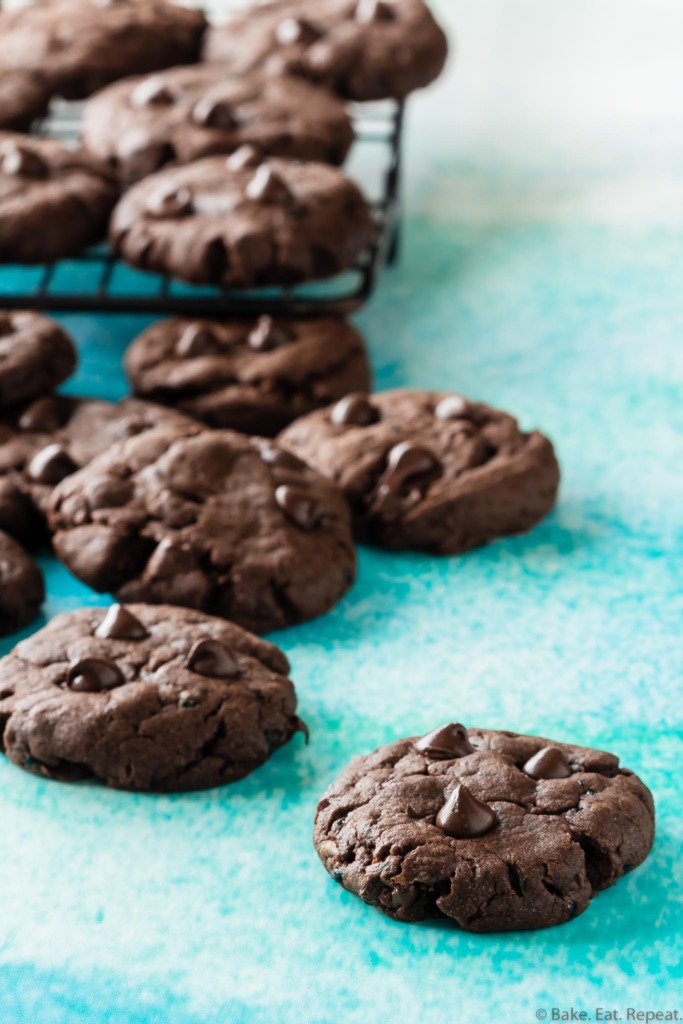 Can zucchini cookies be frozen?
Yes, zucchini cookies can be frozen. Let the cookies cool completely, and then freeze them in an airtight container between layers of wax paper, for up to 3 months.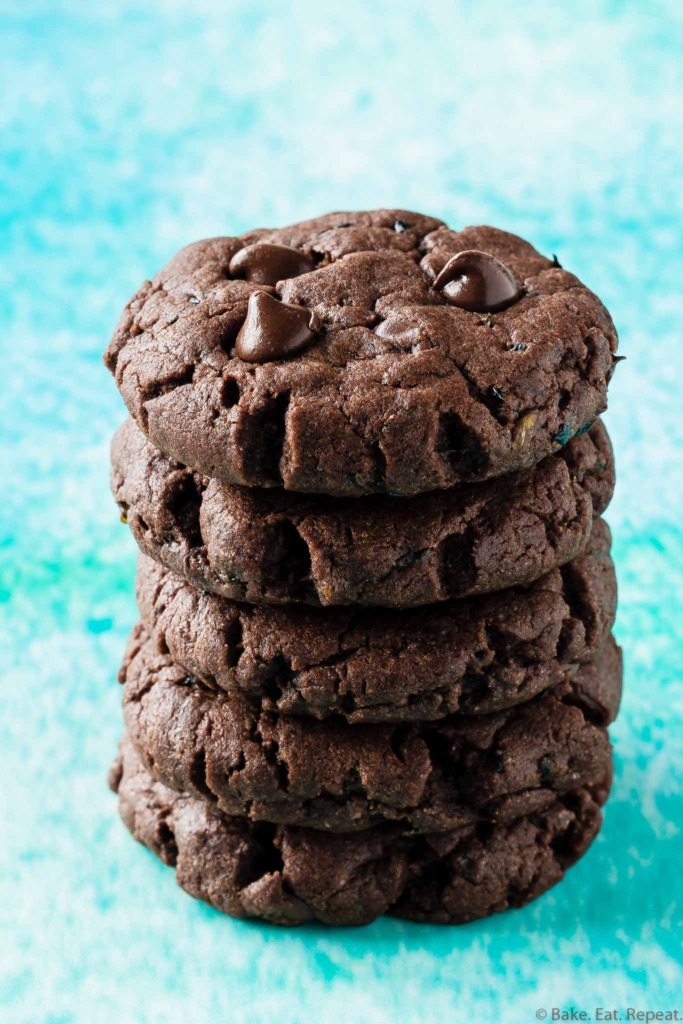 How to make Chocolate Zucchini Cookies:
I use Dutch processed cocoa powder for these cookies. I think that natural cocoa powder would be fine as well if that's what you have, but I haven't tried it myself.
Don't over-bake these cookies or they will be dry. Err on the side of underdone, rather than overdone. The edges will look done, but the middles should still look quite soft when you take them out of the oven.
I like to use a 1.5 tablespoon cookie scoop to portion out the cookie dough, but you can just use a spoon to scoop it out and roll it into balls in your hands instead if you don't have one.
Here are some more great cookie recipes for you: