These white chocolate chip macadamia nut cookies are soft and chewy and filled with white chocolate and macadamia nuts. They're delicious!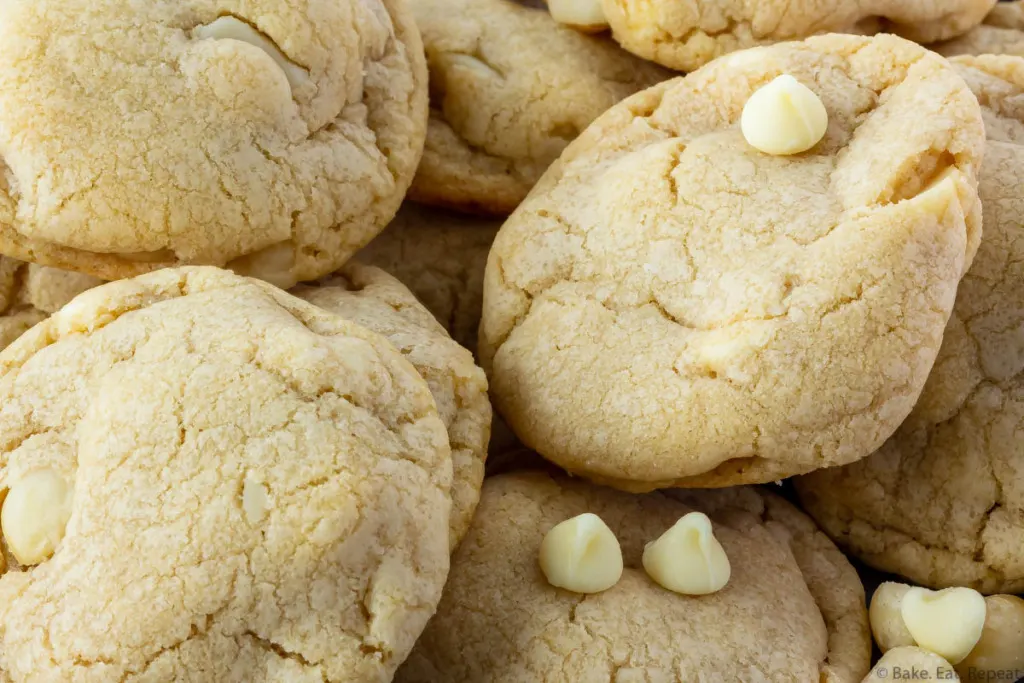 These cookies are a favourite at my house. The latest batch of white chocolate chip macadamia nut cookies disappeared in record time.
I'm slightly concerned about how fast we managed to eat them.
I blame having 2 teenagers in the house. And a younger one that eats just as much as the teenagers.
These chewy, white chocolate macadamia nut cookies are delicious though, so I can't really blame them for eating them all so quickly.
Quick and easy to make, this cookie dough mixes up in just 10-15 minutes and they take only 10 minutes to bake, with no chilling time needed. That means you can have fresh, tasty, white chocolate macadamia nut cookies in just 20 minutes.
Everyone will love them!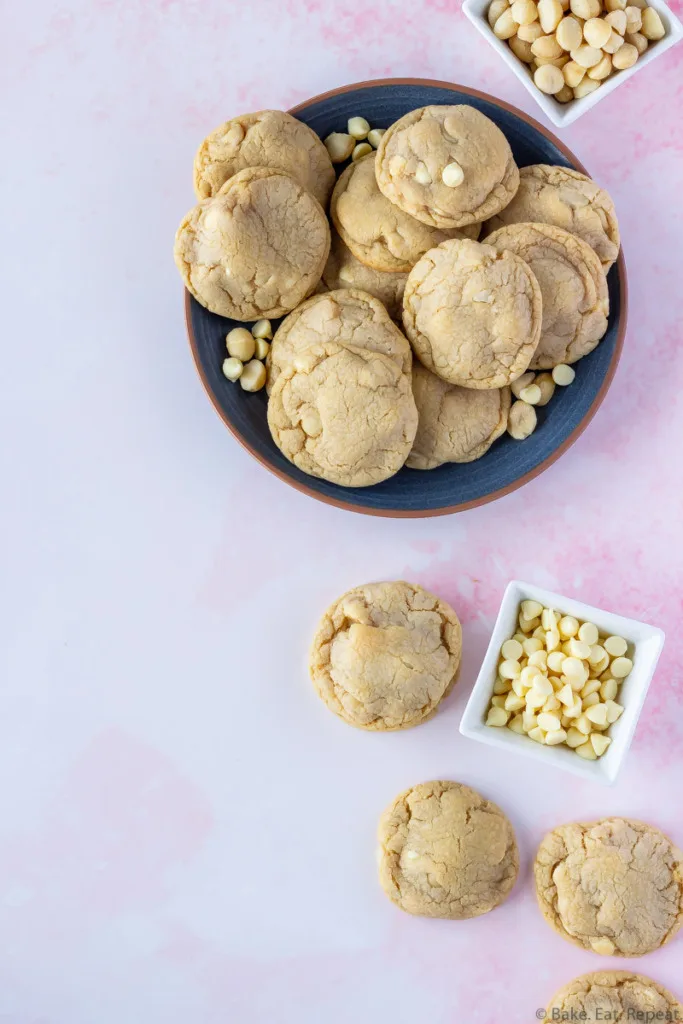 What is the best way to store white chocolate chip macadamia nut cookies?
Let your chocolate chip cookies cool completely on a wire rack, and then store them in an airtight container at room temperature. I find they stay fresh for 4-5 days stored this way.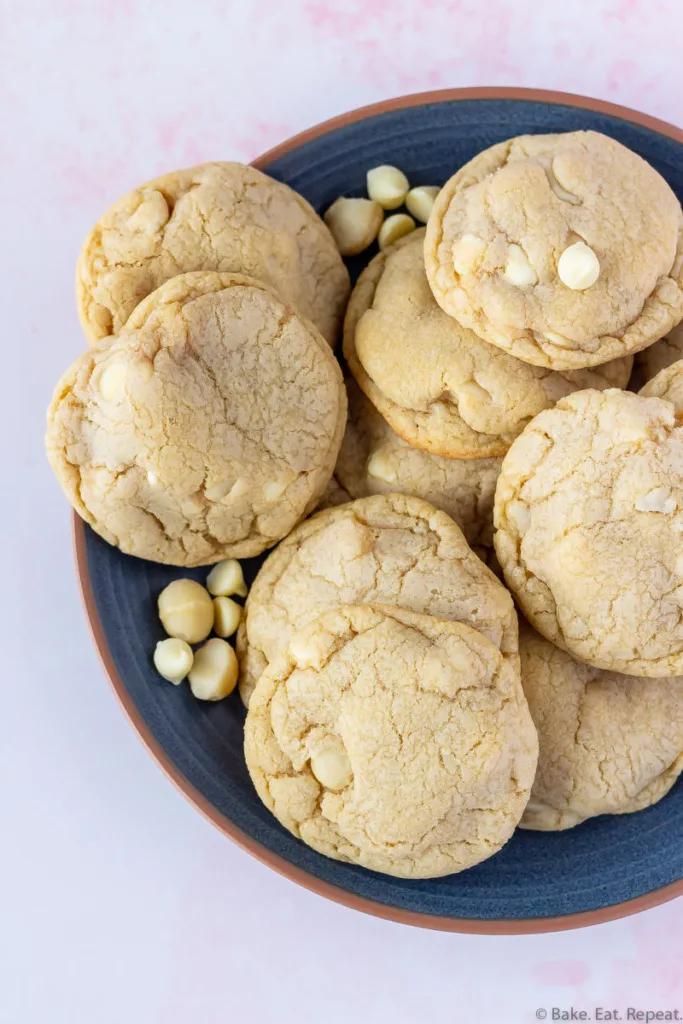 Can you freeze fresh baked cookies?
I freeze homemade cookies all the time. Just let them cool completely and then freeze them in a large ziplock bag or airtight container for up to 3 months.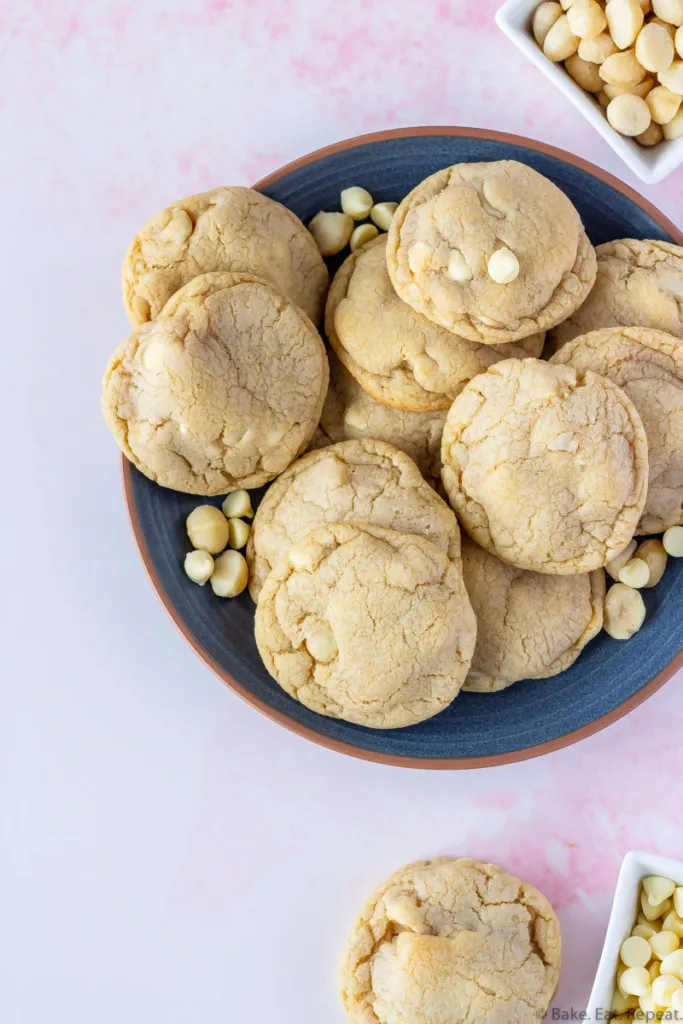 Why do my chocolate chip cookies go flat when I bake them?
If your butter is too warm and soft when you bake your cookies they will spread too much in the oven. The butter should be soft enough that it indents easily if you press your finger against the side of it, but not so soft that it slides right through.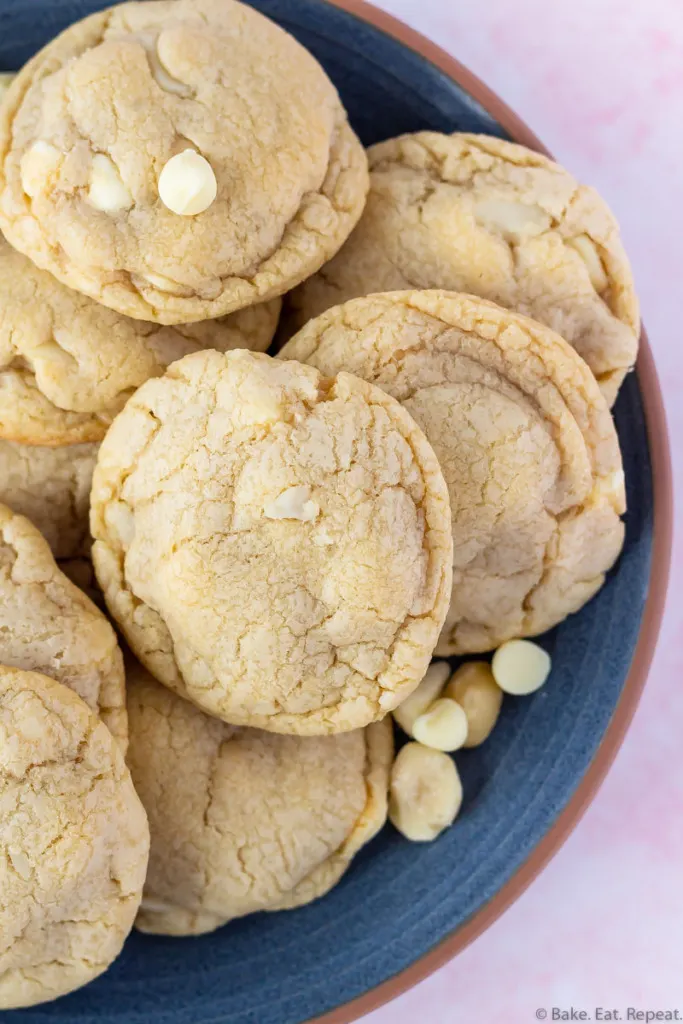 How to make White Chocolate Chip Macadamia Nut Cookies:
If your butter is really soft, you can add a 30-60 minute chilling time to the dough before baking the cookies, but I don't typically need it for this cookie dough.
Chop the macadamia nuts as much or as little as you like. I just give them a rough chop so they're still pretty big, but not whole.
I use raw, unsalted macadamia nuts for these cookies.
Here are some more great cookies recipes for you: