This glazed chocolate zucchini bundt cake is absolutely delicious and so easy to make! Use up some of that garden zucchini with this amazing cake!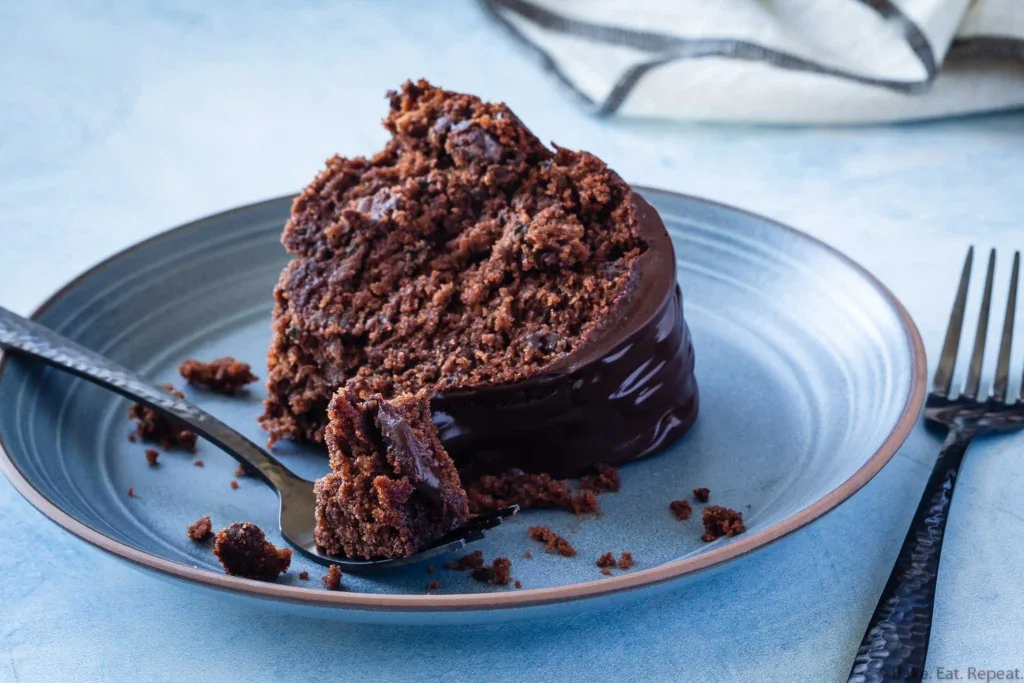 This moist chocolate zucchini bundt cake with a chocolate ganache glaze is so easy to make and tastes fantastic!
I made this cake several times over a couple of weeks when I was testing the recipe and there were absolutely no complaints about the excessive amount of chocolate cake around here.
It's a moist, chocolatey cake, with a sweet chocolate ganache over top, and you don't even need any special equipment to make it!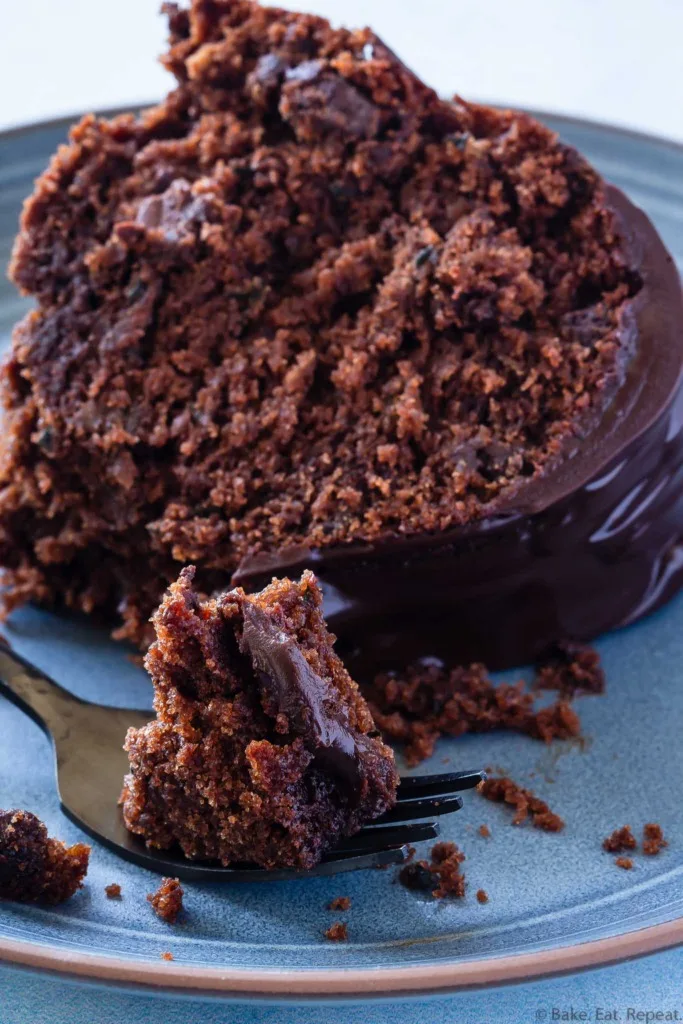 No stand mixer or electric mixer required, just a couple of bowls and a whisk is all you need, and you can have this chocolate zucchini bundt cake in the oven in just a few minutes.
The only thing that takes a bit of time is grating and squeezing out the zucchini, and even that does not take very long.
This cake is quick and easy to make and tastes great, making it the perfect dessert to use up some of that garden zucchini!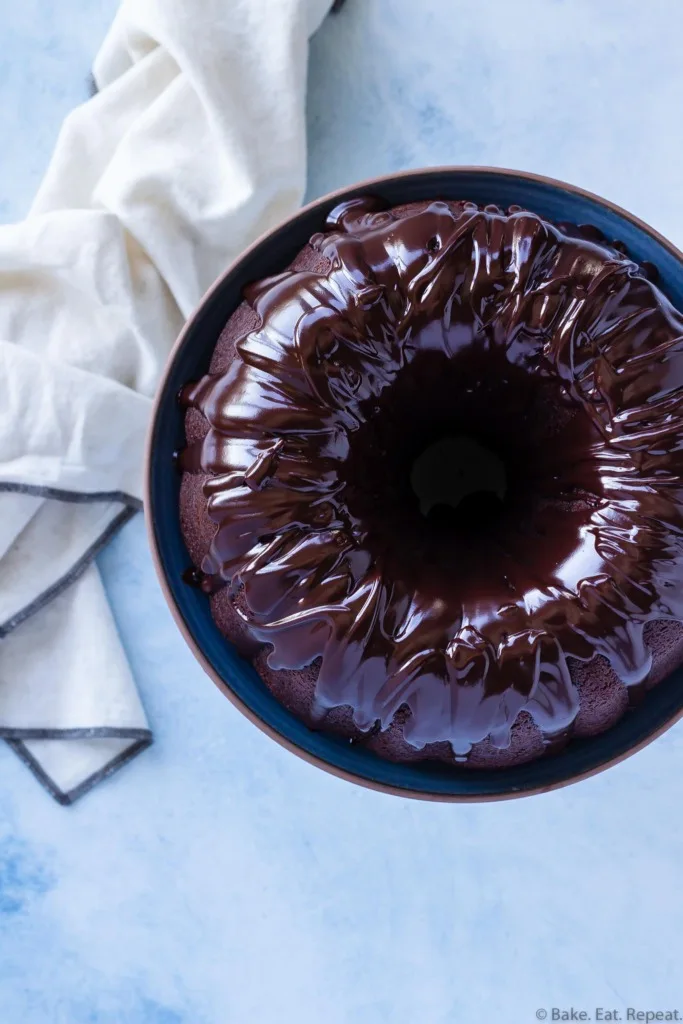 Do you peel zucchini before you shred it?
This is just a personal preference, but I never bother to peel zucchini before shredding it. The skin is very thin so there is no need.
It's easier to just shred the zucchini with the skin on, and it also lets you keep the nutrients from the peel in your recipe rather than throwing them away. Having the skin on the shredded zucchini will not change the texture of your baking at all.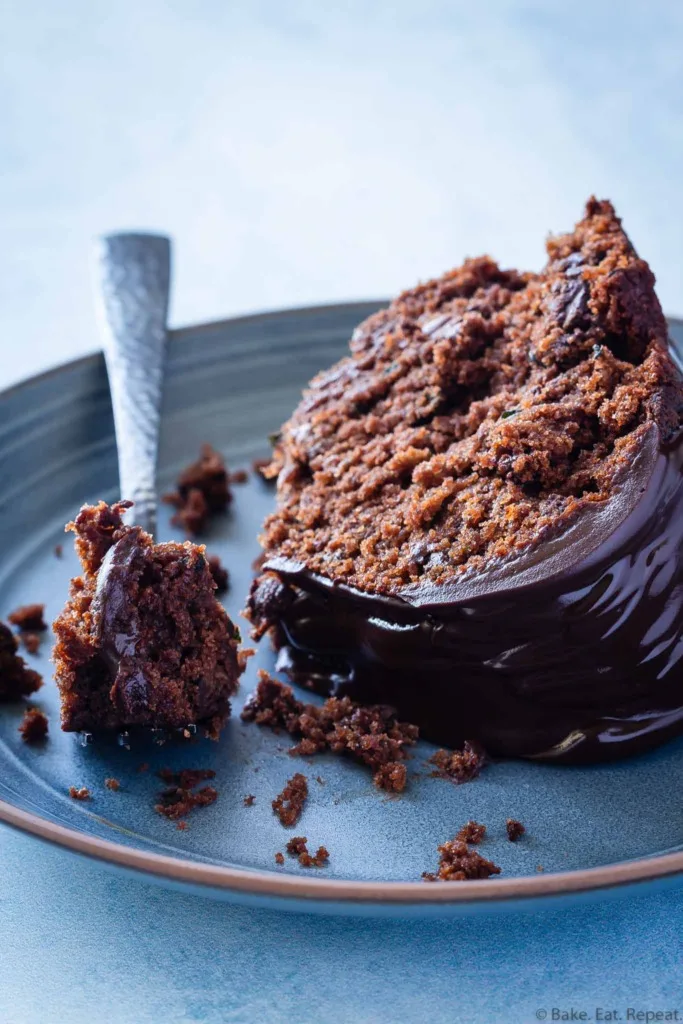 How do you shred zucchini for cake?
I usually shred zucchini in my food processor. I find that this is the fastest way, but the large holes on a box grater will work just as well.
I never bother peeling the zucchini first, but I do quarter it and scrape out the seeds with a spoon when the zucchini is large.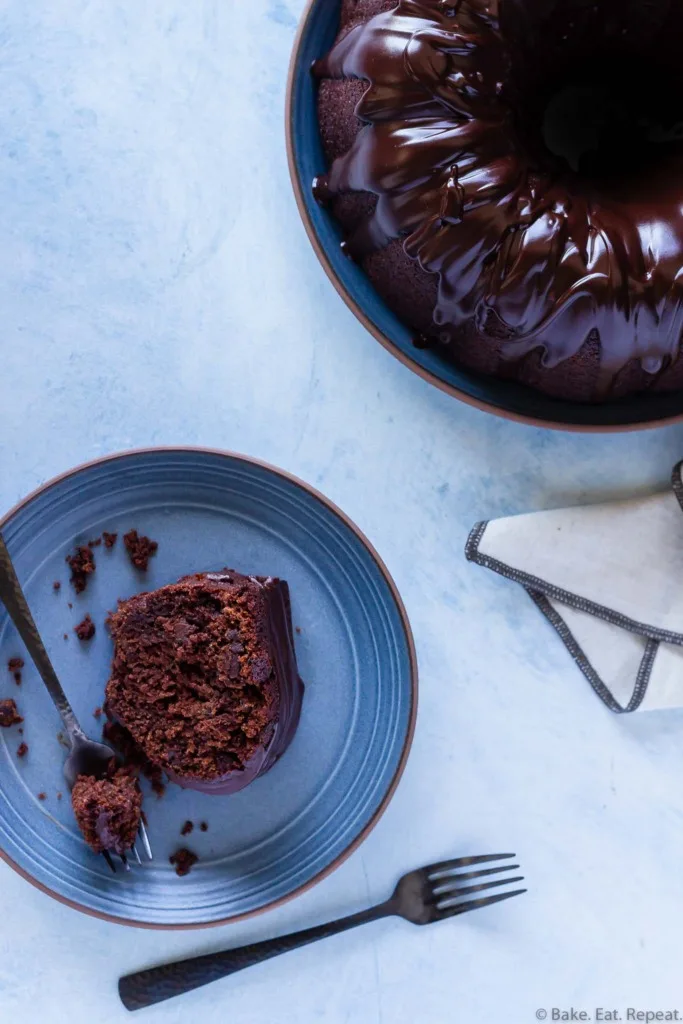 How do you get the water out of zucchini?
Zucchini needs to be drained after shredding it to use it in baked goods like this chocolate zucchini bundt cake.
After shredding the zucchini, place it in a fine mesh strainer and let the liquid drain while you're prepping the rest of the ingredients. You can also press on the zucchini with a spoon to squeeze out some of the excess liquid.
If you want to, you can wring out even more liquid in a clean kitchen towel, but I rarely bother doing this.
For this chocolate zucchini bundt cake recipe, it's not necessary. Just press out some of the liquid in a strainer, or squeeze the excess liquid out with your hands as you measure it out.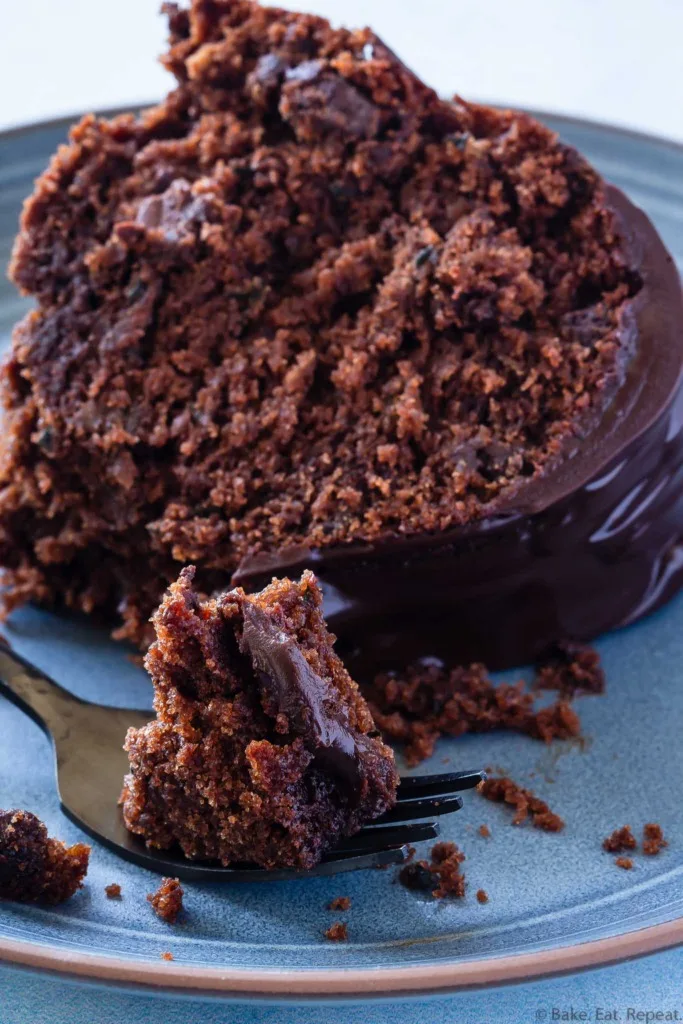 Does zucchini cake need to be refrigerated?
Zucchini cake does not need to be refrigerated. I keep this chocolate zucchini cake covered, at room temperature, for 3-5 days.
After about 3 days it will start to dry out, so try to keep it covered if you can. I use a cake dome to cover it, and this works well to keep the air out without ruining the glaze.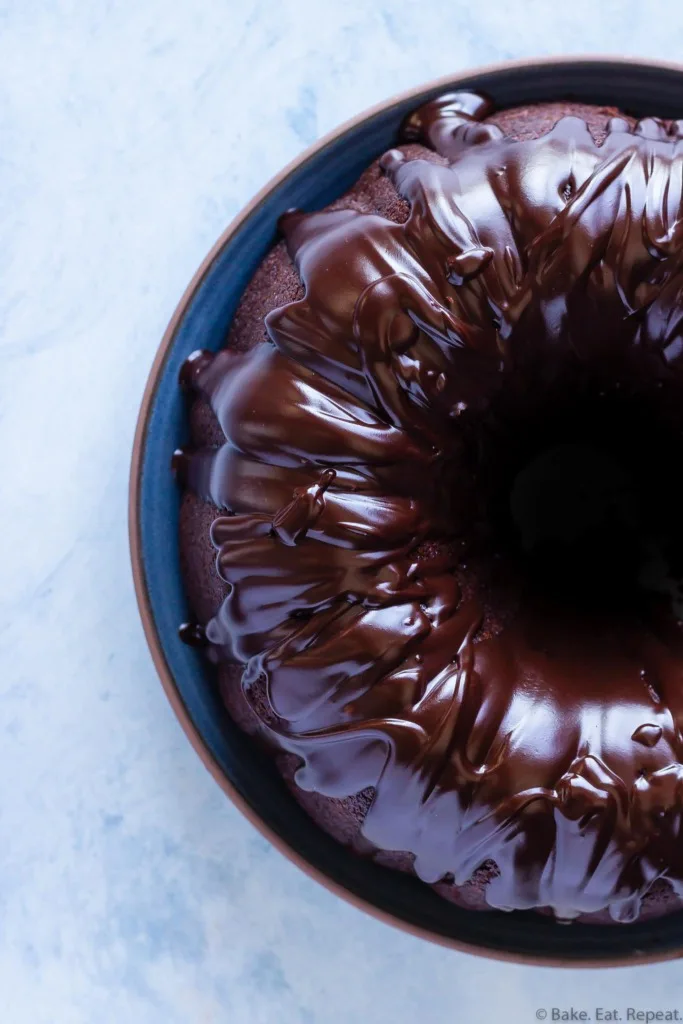 How to make Chocolate Zucchini Bundt Cake:
I use Dutch processed cocoa powder for this recipe, and have not tried it with natural cocoa powder.
You don't need an electric mixer or stand mixer to make this cake, just a couple bowls and a whisk. It mixes up very quickly without any special equipment.
Measure the zucchini after grating it and squeezing out some of the excess liquid.
This cake keeps well, covered, for 3-5 days at room temperature.
Here are some more great zucchini recipes for you: