These chocolate chip peanut butter cookies are a classic! The perfect combination of chocolate and peanut butter in an irresistible cookie!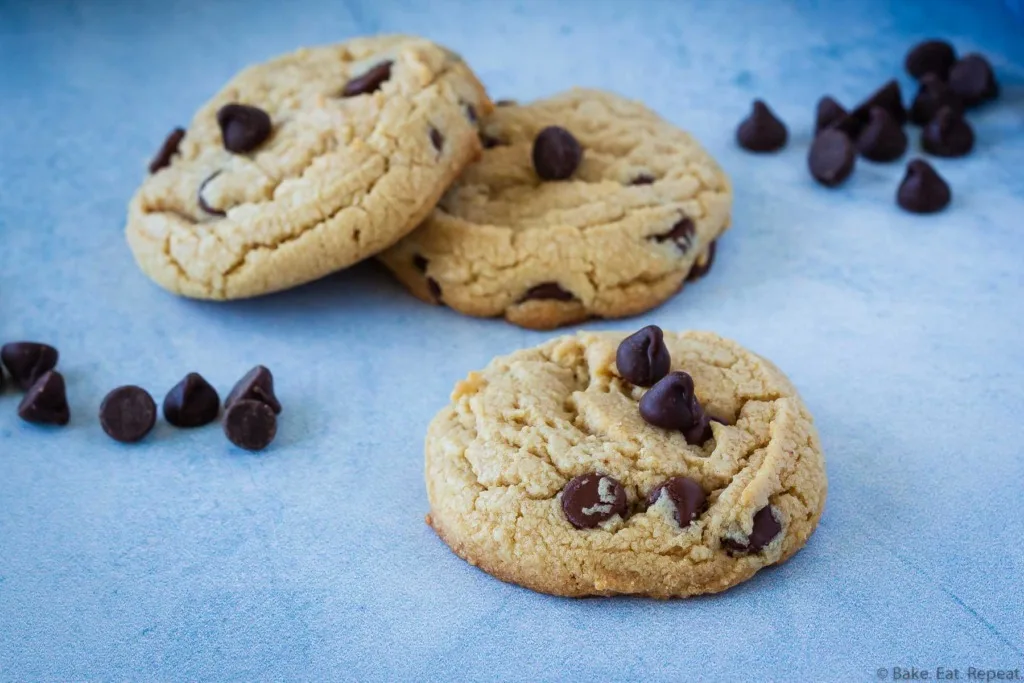 Peanut butter cookies are one of our favourite cookies. And while my husband prefers just a plain, classic, peanut butter cookie, I have a hard time not making these chocolate chip peanut butter cookies instead when the craving strikes for a good cookie!
There is just something about that chocolate and peanut butter combination. It's so good, that it's hard to not add the chocolate.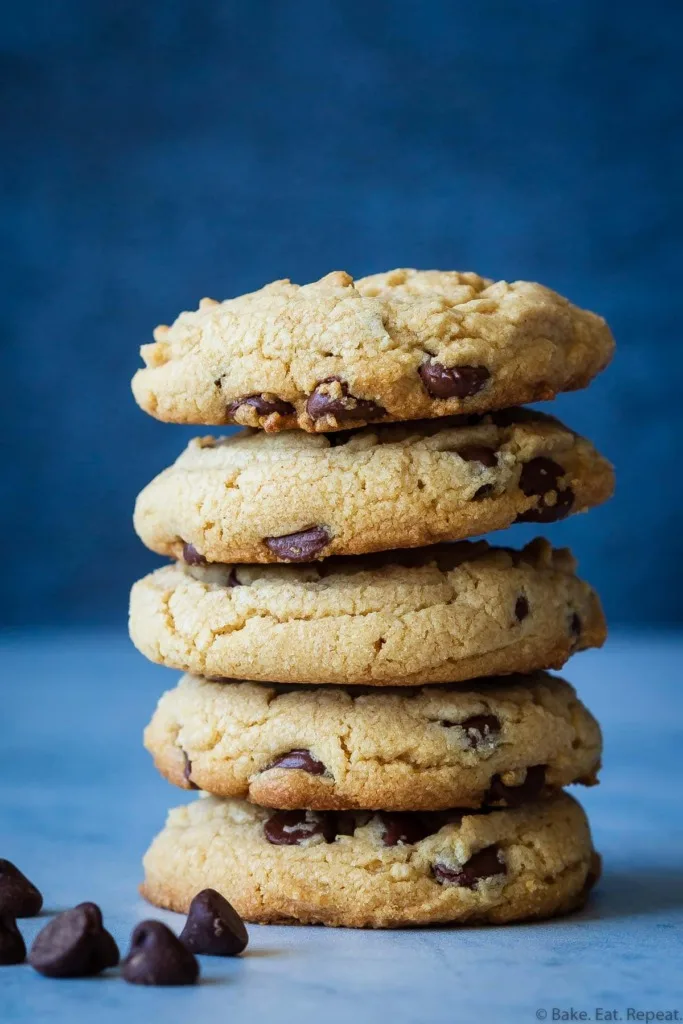 So while classic peanut butter cookies will always be delicious, I think these chocolate chip peanut butter cookies might just be the best.
So easy to make (no chilling the dough, yay!) and so tasty.
They disappear very quickly here!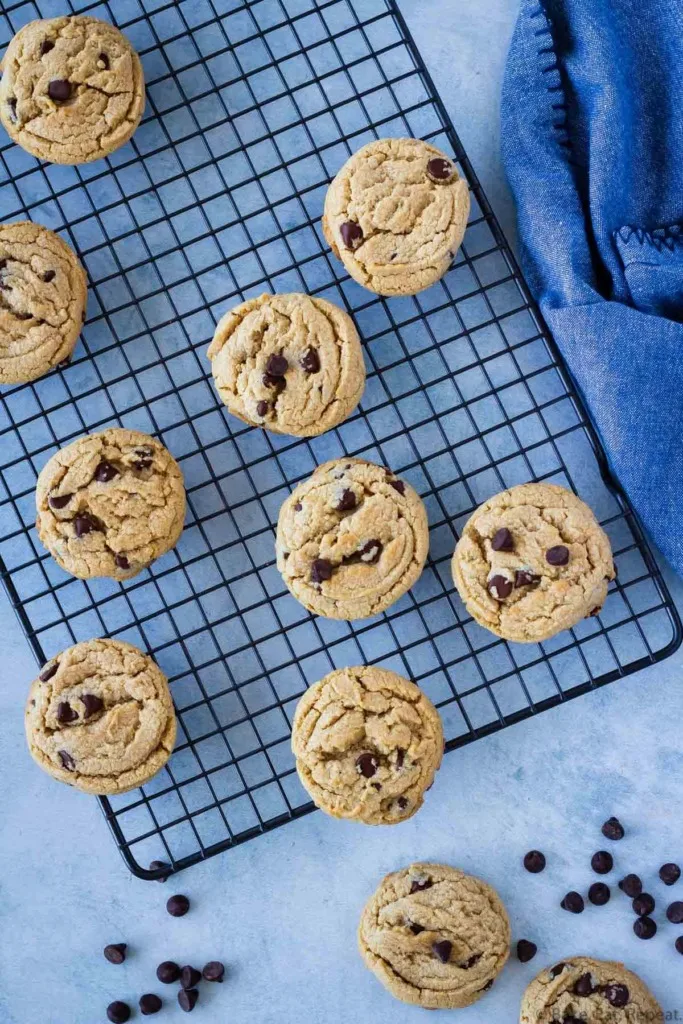 How long do peanut butter cookies last?
Peanut butter cookies will keep well stored in an airtight container at room temperature for up to 5 days.
You know, if they last that long. They definitely do not at my house!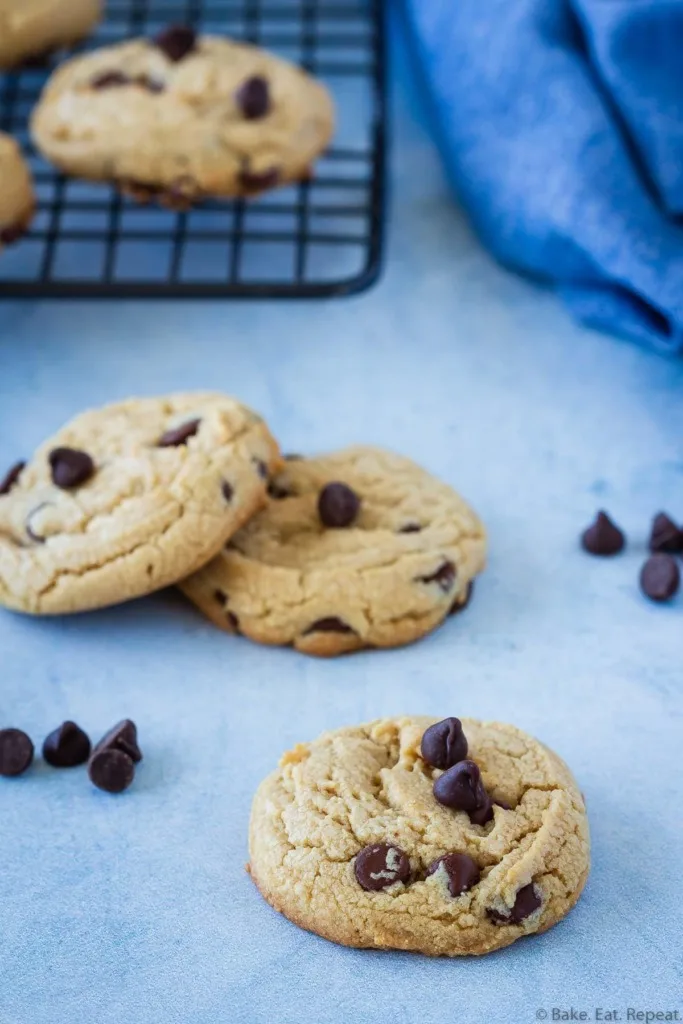 Can you freeze peanut butter cookies?
Peanut butter cookies can also be frozen for up to 3 months.
Make sure to let them cool completely before freezing them in an airtight container.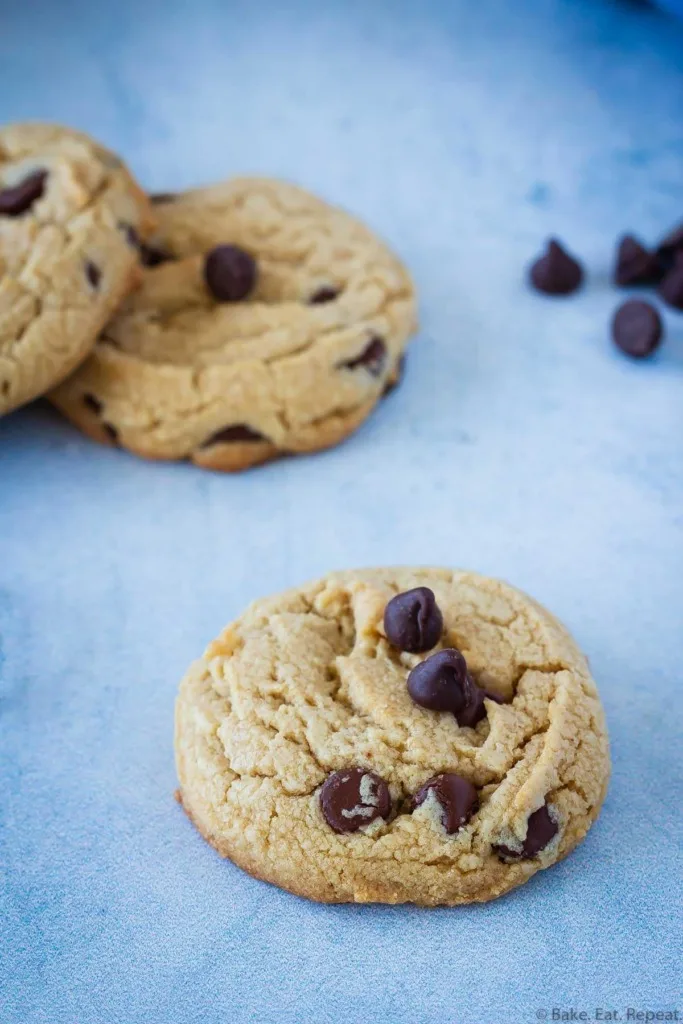 How can you tell when peanut butter cookies are done?
Peanut butter cookies are done baking before they look like they're done baking.
For these cookies, bake them for 10-11 minutes. They will still look under-done in the middles when you take them out.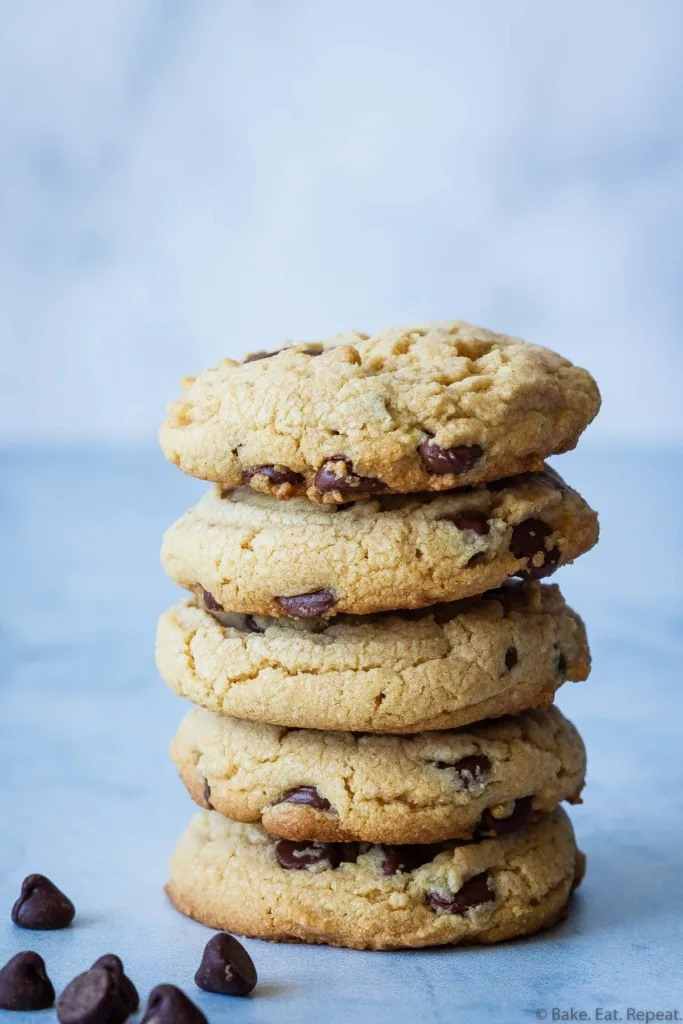 Don't worry about this, they will set up as they cool.
If you wait to remove them from the oven until they look completely cooked, they will be over-done and you will have very crispy cookies.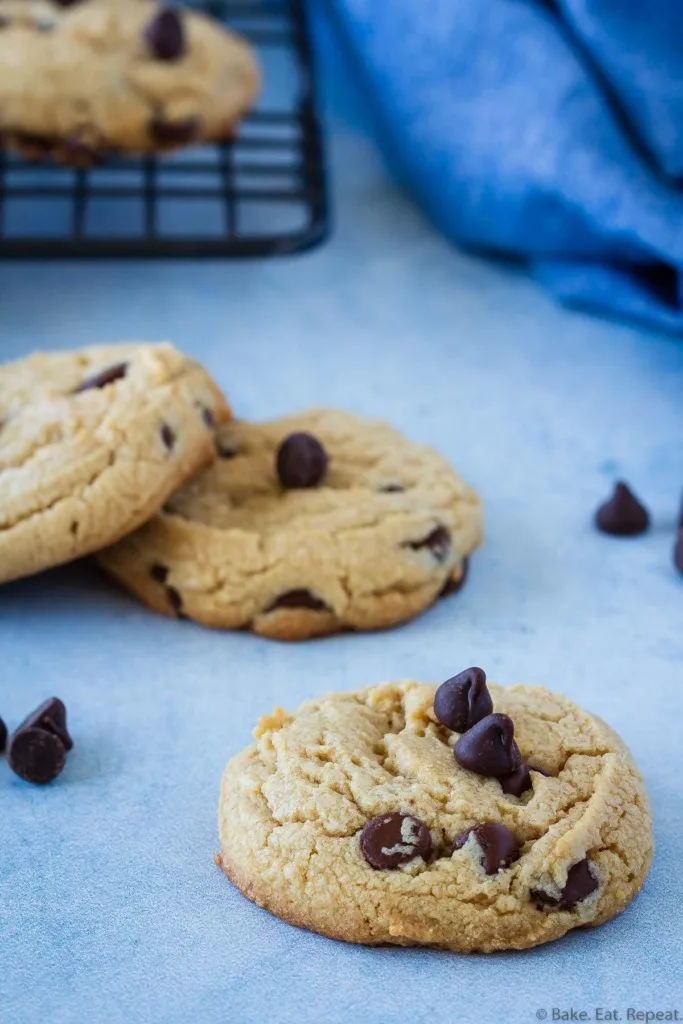 How to make Chocolate Chip Peanut Butter Cookies:
I like to use a 1 tablespoon sized cookie scoop to form this cookie dough into balls. This makes sure they are all the same size and is much faster than rolling out each ball of dough individually in your hands.
Let the cookies cool on the baking sheet for five minutes to set up before moving them to a wire rack to cool completely.
I use smooth peanut butter for these cookies. I think that crunchy peanut butter would work fine too if you prefer, but I haven't tried it. I have not made these with natural peanut butter.
Here are some more great cookie recipes for you: