These soft and chewy, chocolate caramel chip cookies are quick and easy to make and they taste amazing! Mix them up in minutes for the perfect treat!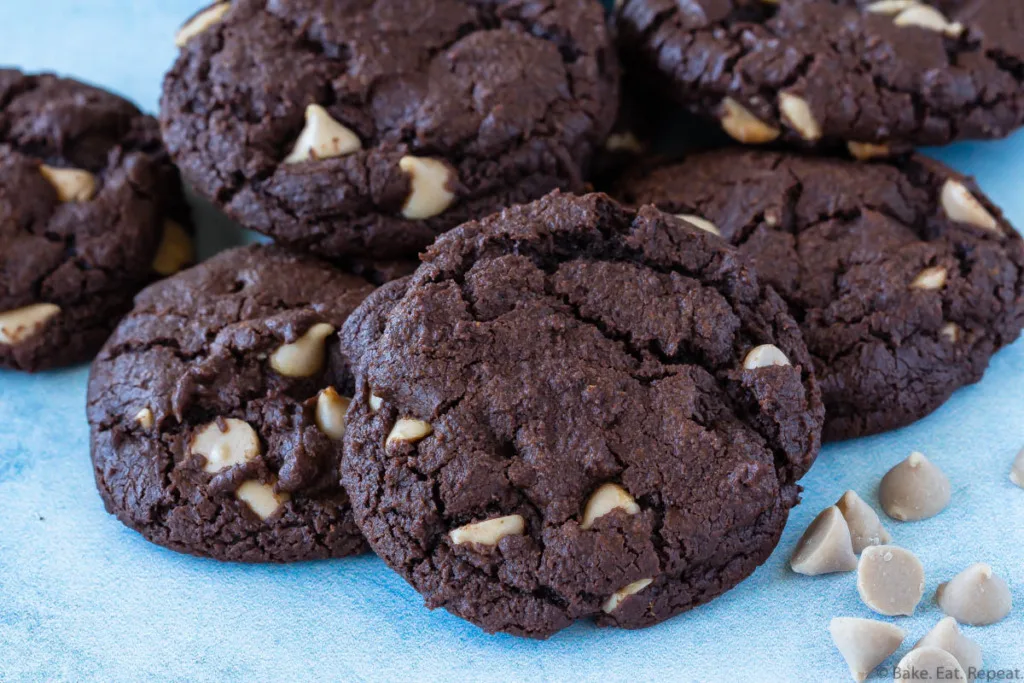 I had some of these sea salt caramel chips in the pantry and didn't really have any plans for them. Just bought them on a whim because they sounded tasty.
So I decided to throw them into a version of this salted double chocolate cookie dough, and I am so glad I did!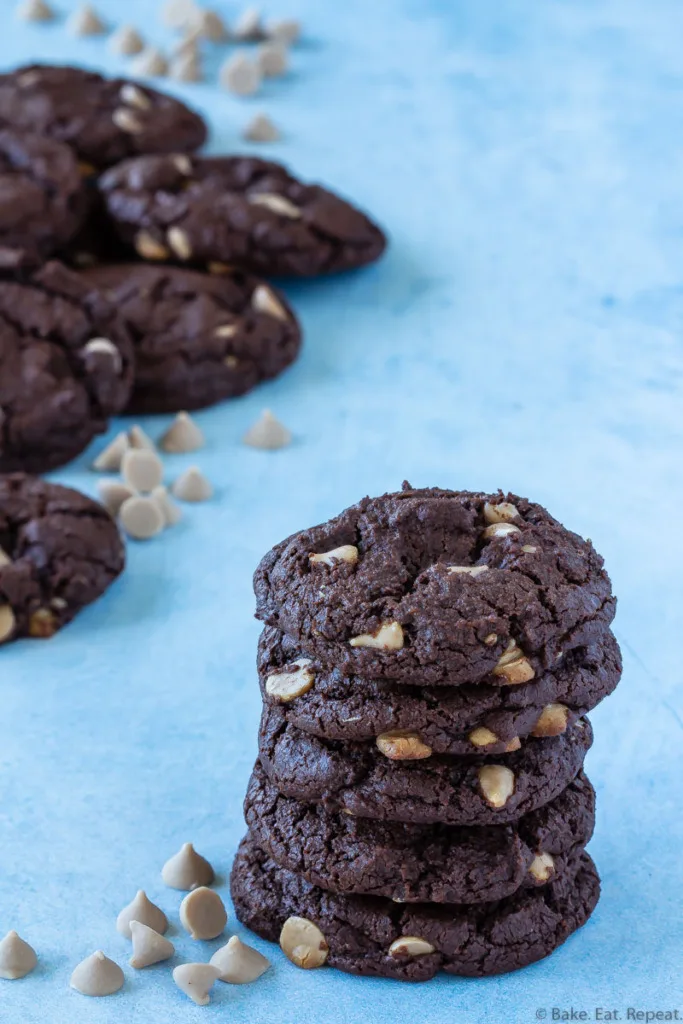 These cookies are absolutely delicious, and I think my daughter has a new favourite cookie now.
If you like salted caramel and chocolate, you will love these cookies. Soft and chewy chocolate cookies filled with sea salt caramel chips. They're delicious.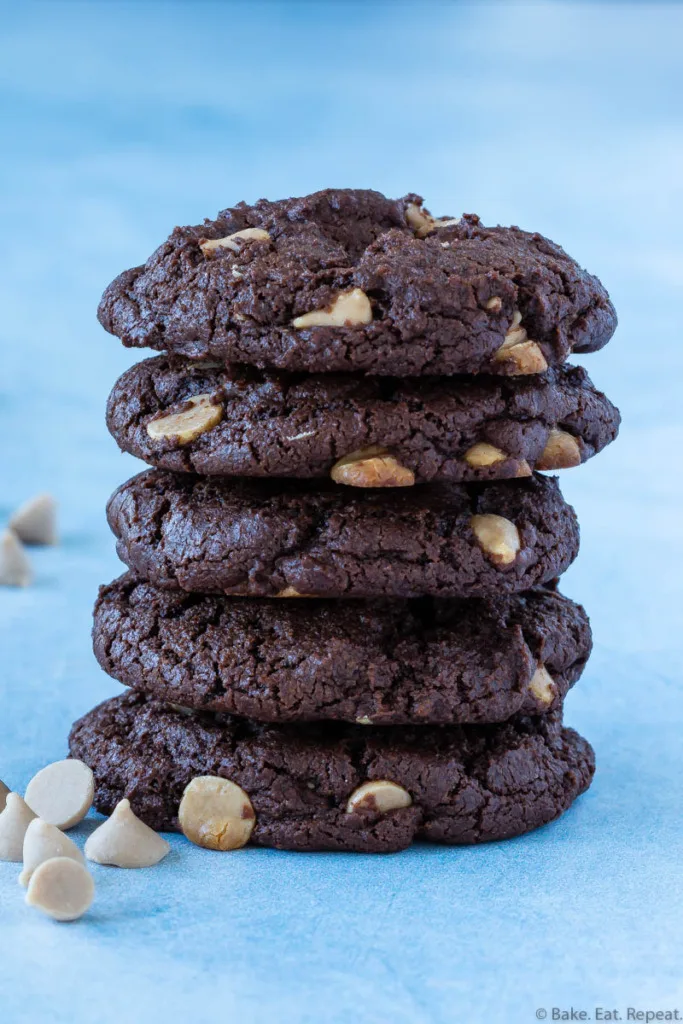 How do you tell if chocolate cookies are done?
Chocolate cookies are a little more difficult than regular chocolate chip cookies to tell if they're done, as you can't look for browning.
With these chocolate cookies, you want to bake them until they have spread out and are starting to get cracks on top.
It should take about 13-14 minutes at 325F. You won't want to bake them much longer than that or they may end up over baked and will no longer be soft and chewy.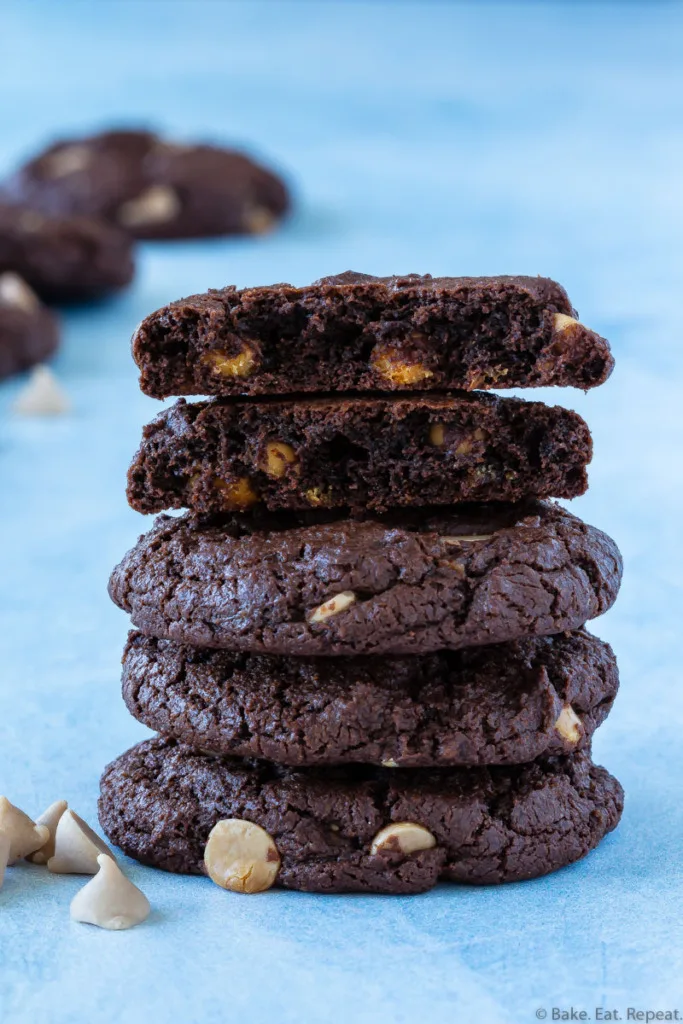 How should I store cookies?
After fresh baked cookies have cooled completely, store them in an airtight container at room temperature for up to 5 days.
You can also freeze cookies for up to 3 months. Let them cool completely and then freeze them in an airtight container. Defrost them at room temperature.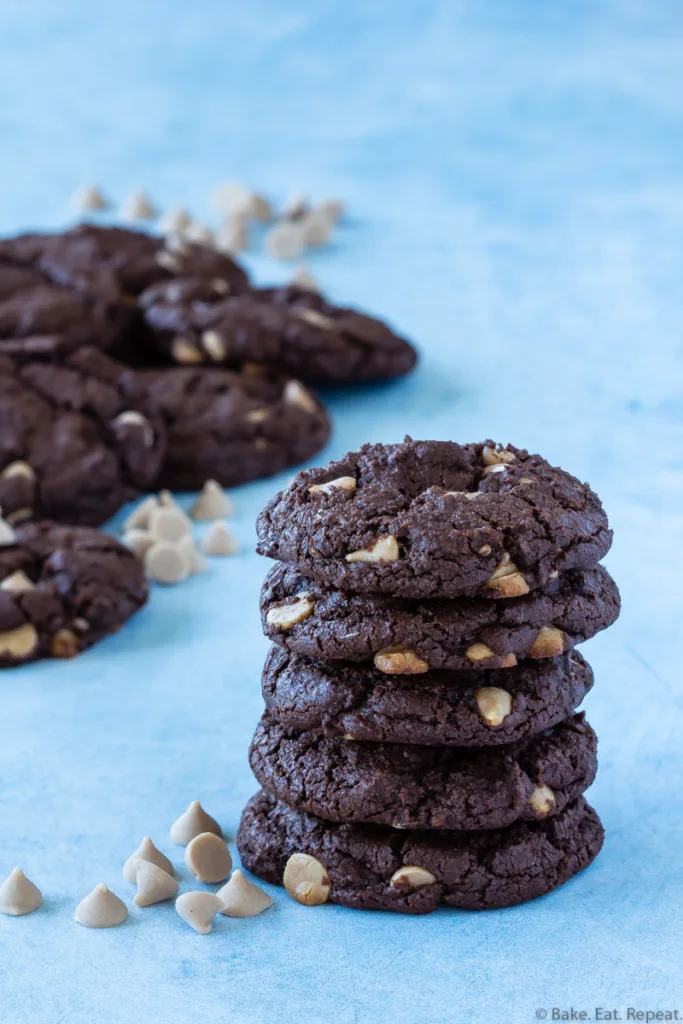 How to make Chocolate Caramel Chip Cookies:
This cookie dough is very soft. Make these cookies as a drop cookie. A 1.5 tablespoon sized cookie scoop is the easiest way to portion out the batter.
Don't over-bake these cookies or they won't be soft and chewy. Bake just until cracks start to form on top of the cookies.
You can mix up this cookie dough with just a bowl and a spoon, no stand mixer or electric mixed needed!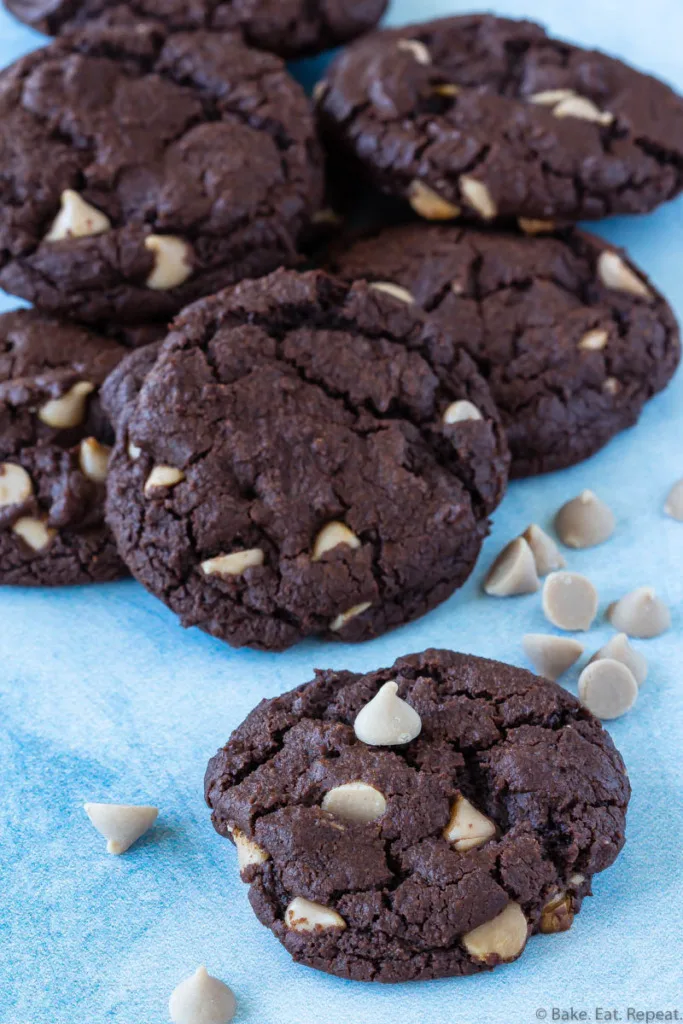 Here are some more great cookie recipes for you: