This chicken parmesan casserole has all the flavours of your favourite chicken parmesan in an easy baked pasta recipe the whole family will love!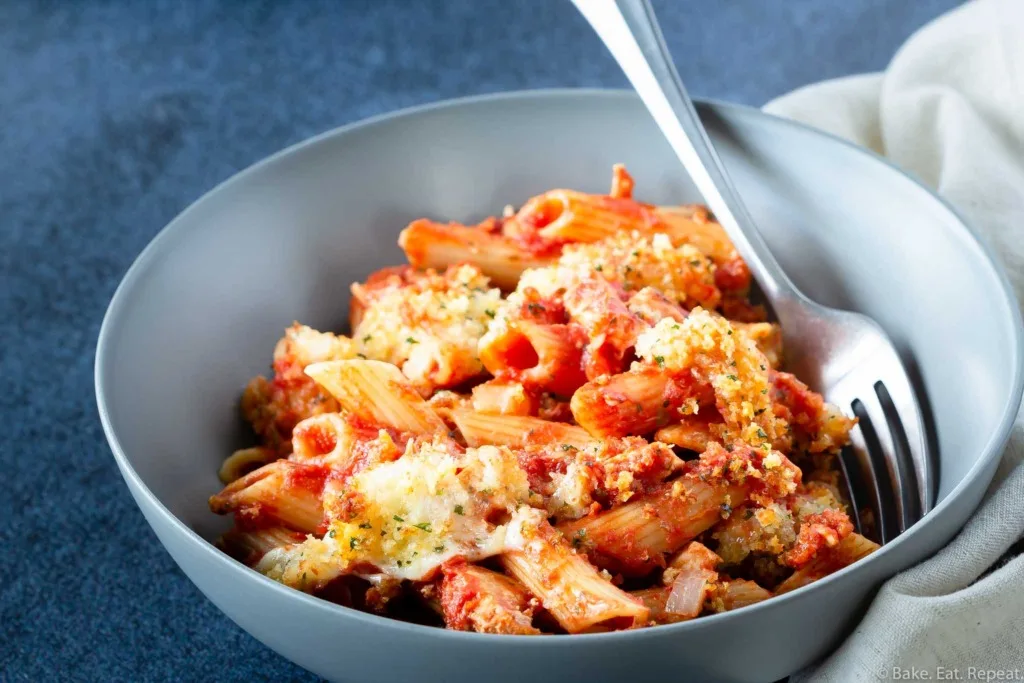 This chicken parmesan casserole is a super easy and delicious way to enjoy your favourite chicken parmesan! It makes the perfect weeknight meal that the whole family will enjoy.
Because who doesn't like baked pasta?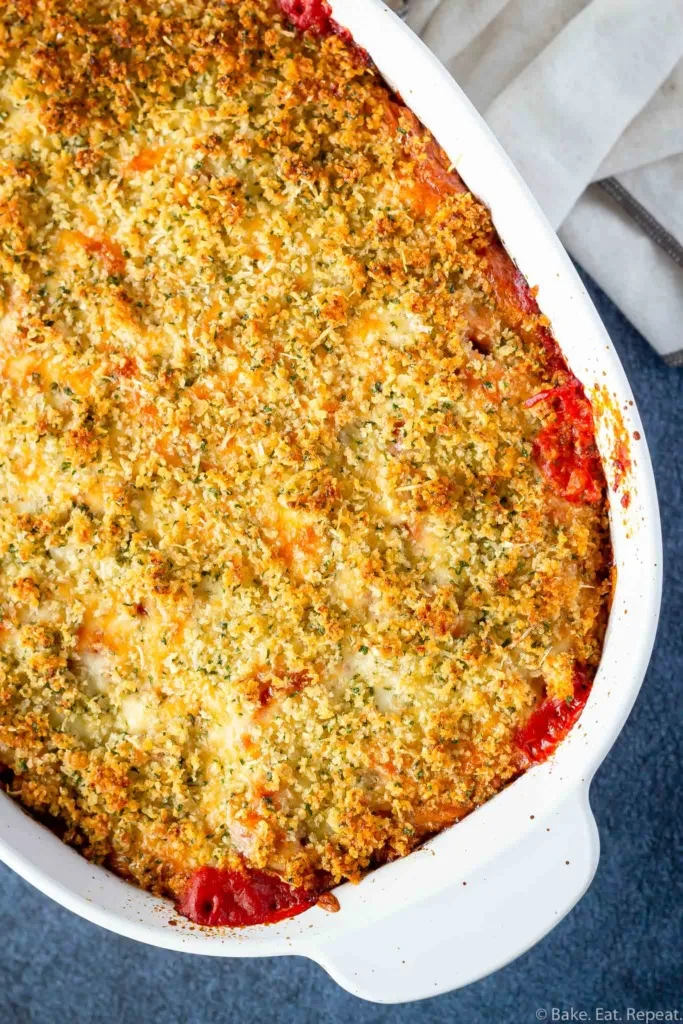 This recipe is as simple as stirring together cooked chicken, pasta, and marinara sauce and topping it with mozzarella cheese and a parmesan bread crumb mixture.
Throw it in the oven and bake until the sauce is bubbling and the breadcrumbs are golden, and you have some amazing chicken parmesan pasta that will make everyone in the family happy.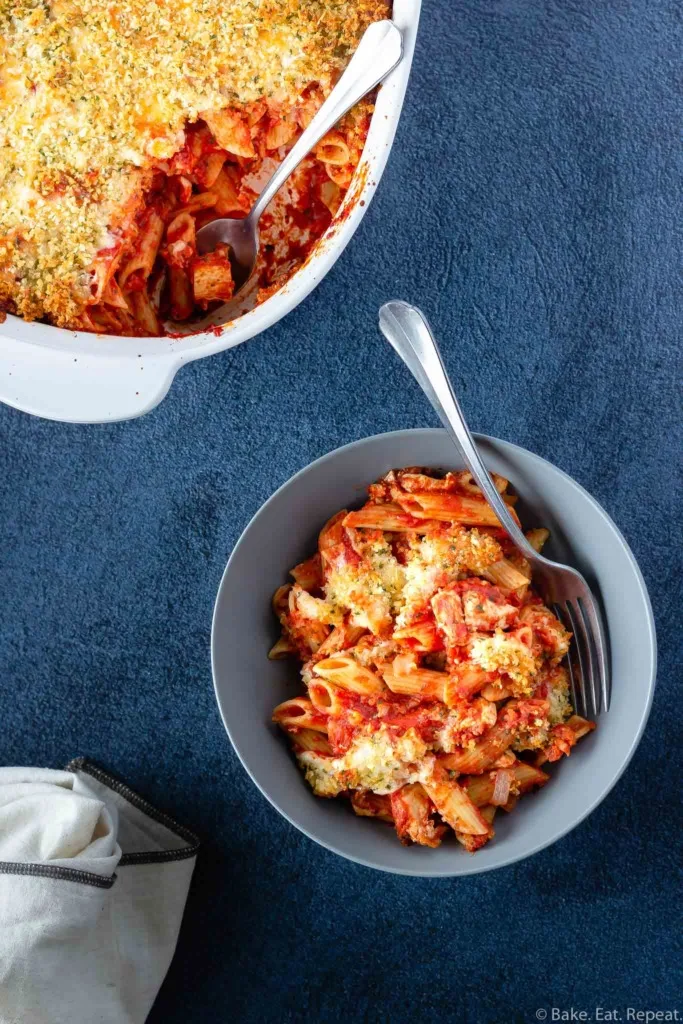 I like to make my marinara sauce from scratch for this recipe, because it is so easy and delicious when it's homemade, but if you want to keep this recipe super simple you can replace the homemade sauce with store bought marinara instead.
Also, this is an enormous casserole. It easily feeds my family of five for two meals. If you don't want to make a casserole quite that large, this recipe is super easy to halve.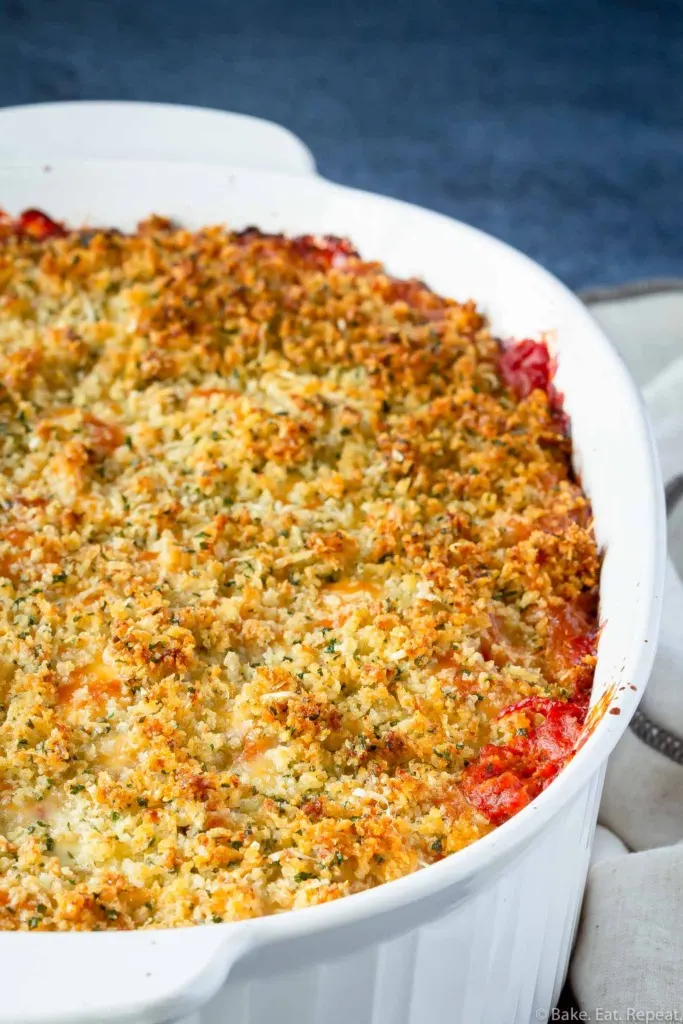 Do you cook pasta before making a pasta bake?
Yes, you cook your pasta before assembling this chicken parmesan casserole.
You don't want to over-cook the pasta though. Boil it just until it is al dente, according to the package directions, as it will continue to cook in the sauce in the oven. If you boil it for too long, you will end up with mushy pasta in your casserole.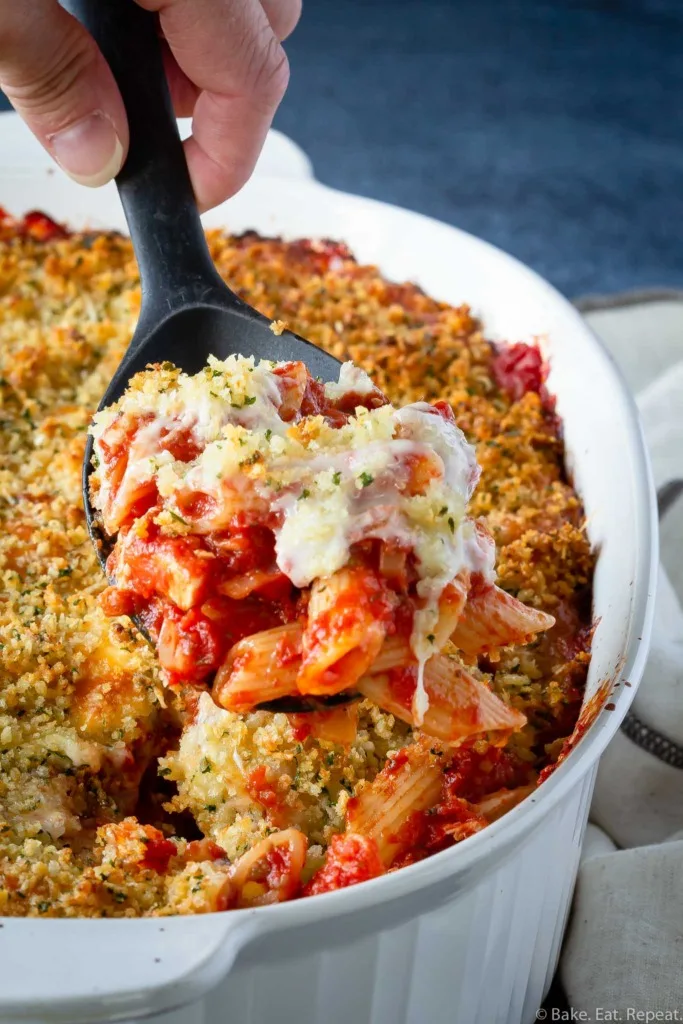 Do you bake pasta covered or uncovered?
This chicken parmesan baked pasta is baked uncovered, so that the cheese and bread crumbs on top of the pasta can brown as it bakes.
However, if you're reheating this pasta, you should cover it so it doesn't dry out. To reheat it, cover it tightly with foil and reheat it at 350F for 20-30 minutes, or until it is heated through.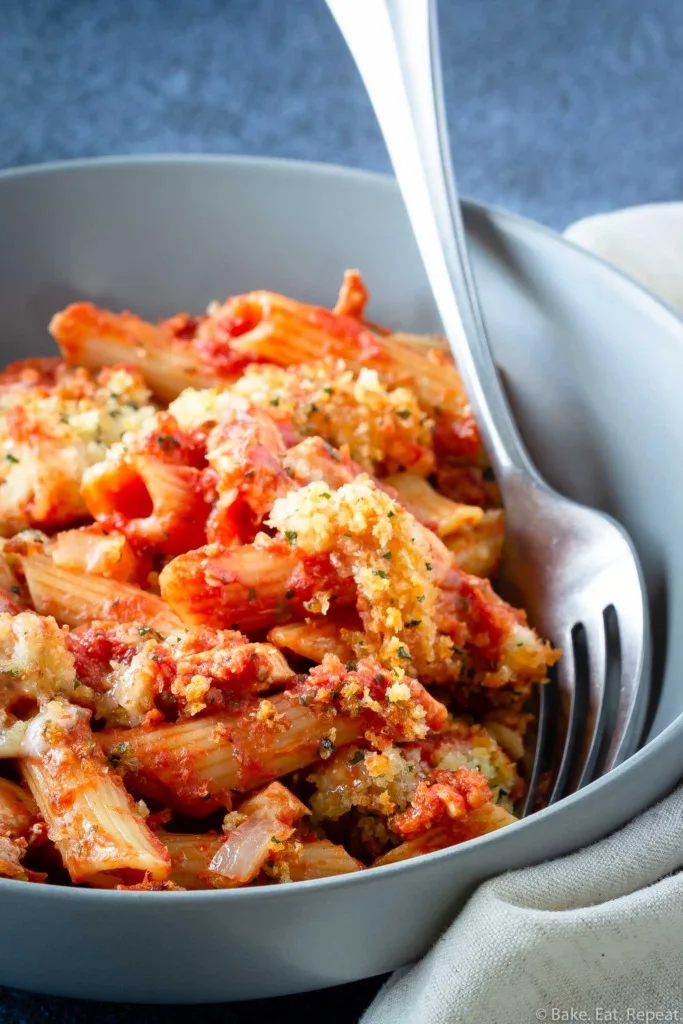 How to make Chicken Parmesan Casserole:
If you prefer not to make your marinara sauce from scratch, you can replace the homemade version with two 700mL (24oz) jars of store bought marinara sauce. The homemade version is very easy to make though!
This is a very large casserole and will easily feed 8-10 people, or make two meals for most families. If you don't want a meal that large, you can easily halve this recipe and bake it in an 8×8 inch dish instead.
Make sure just to boil your pasta to al dente, as it continues cooking in the oven.
Here are some more great pasta bake recipes for you: