This turkey manicotti is amazing – noodles filled with ground turkey in a mushroom cream sauce, then smothered in tomato sauce and cheese and baked.
This turkey manicotti is some of the best pasta ever to come out of my kitchen. And we eat a lot of pasta around here.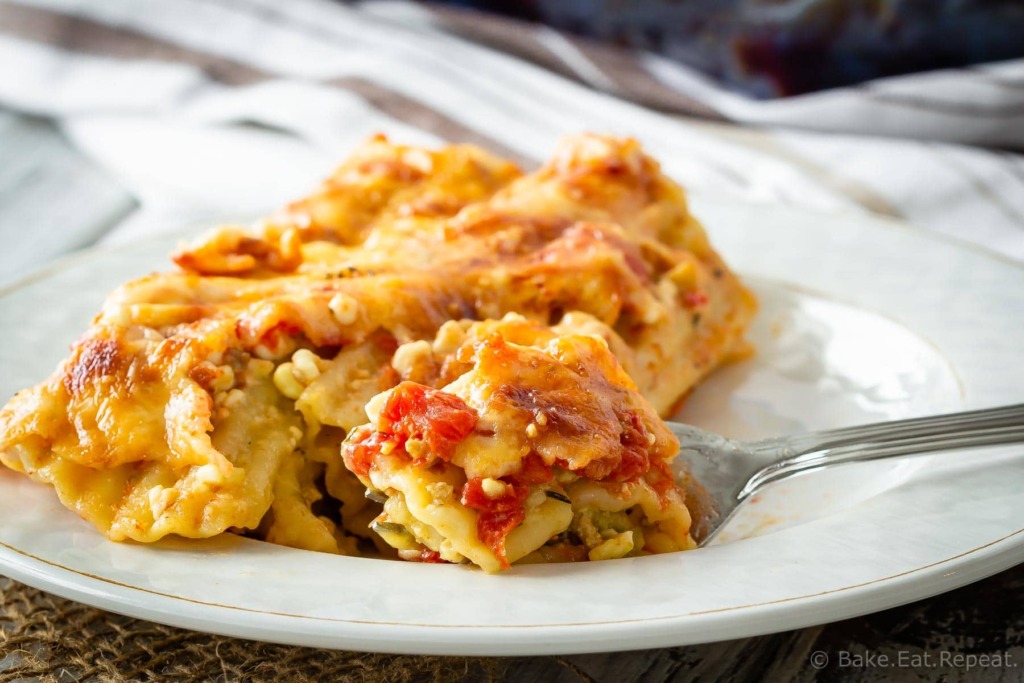 My mom's lasagna recipe may still win out as the all time pasta favourite, but this is a pretty close second.
This turkey manicotti does take a bit of time to prepare.
Don't run away though, because none of the steps are difficult, and the end result is so totally worth it!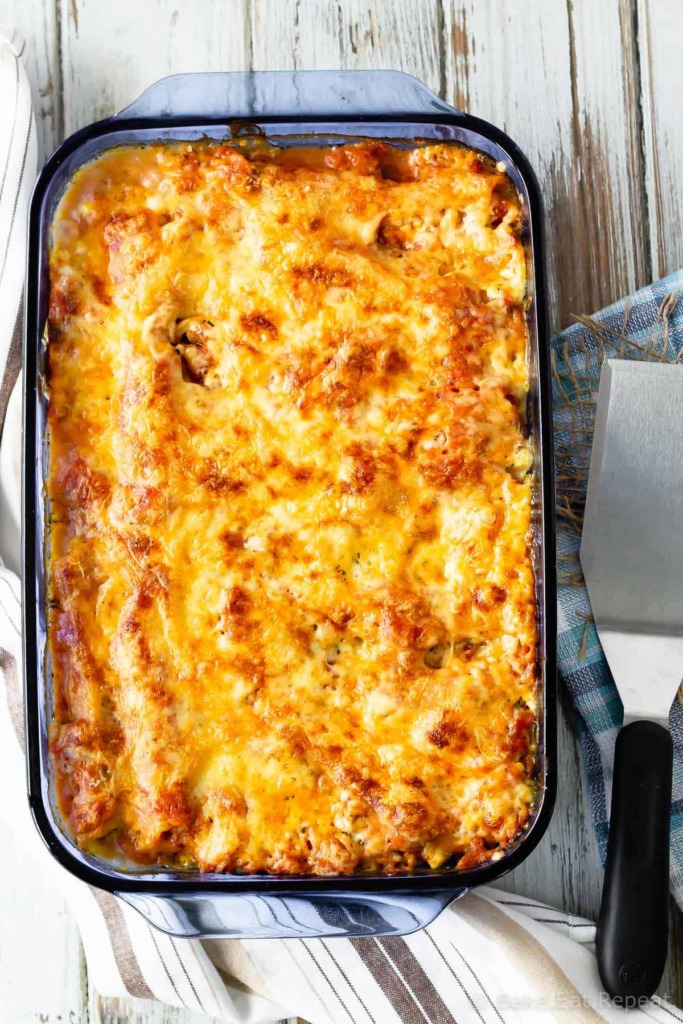 Plus, if you're strapped for time and want to skip a step, you can replace the scratch tomato sauce with a jar of prepared pasta sauce.
Homemade is always better I think, but I am definitely not against the jarred pasta sauce to speed up dinner time prep!
This turkey manicotti recipe makes a large 9×13 inch pan of pasta, so you'll very likely have leftovers.
Which is amazing. Leftover turkey manicotti makes the best lunch ever.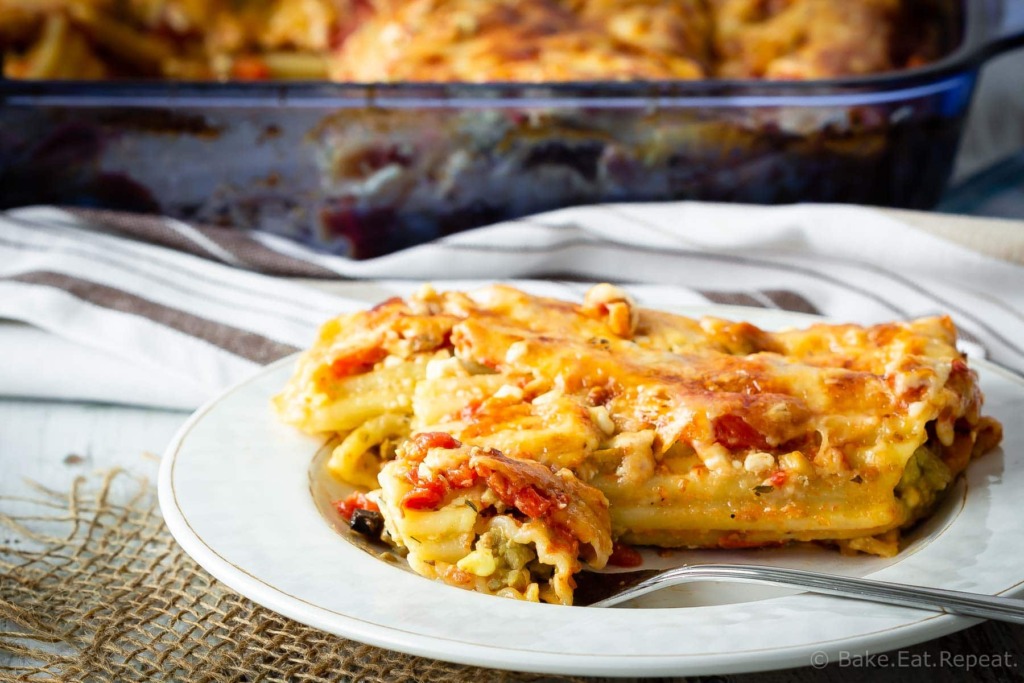 What is the best way to stuff manicotti shells?
It can be a fairly messy job trying to stuff the manicotti shells. But you don't need to boil them first so that helps.
I find the easiest way to stuff the manicotti shells with the turkey filling is to hold the shell upright so one end is on the pan.
Then spoon the filling into the shell until it is full and lay it down in the pan.
There will still be some filling that doesn't make it into the shells but that's okay, just leave it around the shells in the baking dish. It'll all be good once it's baked.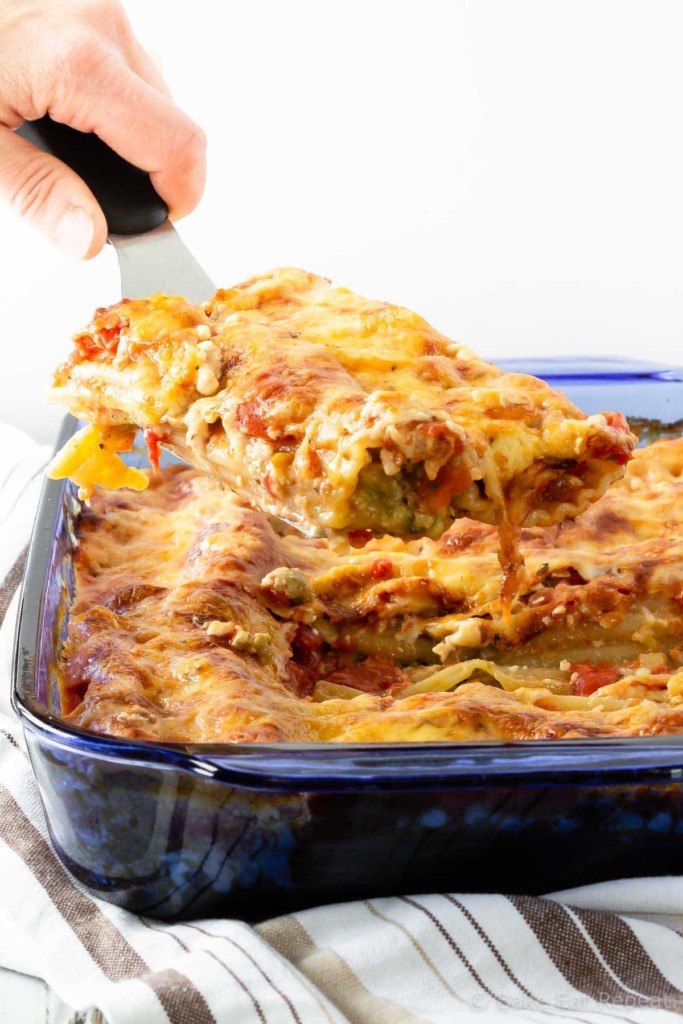 How to make Turkey Manicotti:
The tomato sauce needs to simmer for 15 minutes, so once you get it simmering, make the turkey filling. This will save a bit of time by making both sauces at once. If you'd like to skip a step, replace the homemade tomato sauce with a jar of your favourite prepared pasta sauce.
The ingredient list for this recipe looks long, but I promise, it's easy to make. A lot of those ingredients are just seasonings, and it will all come together very easily so don't let the long instructions scare you away!
Make sure to let the turkey manicotti sit for 5-10 minutes after baking it before you serve it. It needs this time to set up. If you cut into it immediately it will be too runny.
Here are some more great baked pasta recipes for you:
I've also shared this Turkey Manicotti recipe over on Food Fanatic.