These no bake bird's nest cookies – also known as haystack cookies – are quick and easy to make and the kids will love them!
Aren't these bird's nest cookies just adorable? My kids were completely enthralled. Now that's either because they are, in fact, adorable; or because I don't make enough cutesy kid stuff for the various holidays.
They're going to outgrow the stage where they enjoy that kind of thing before I actually start doing it on a regular basis.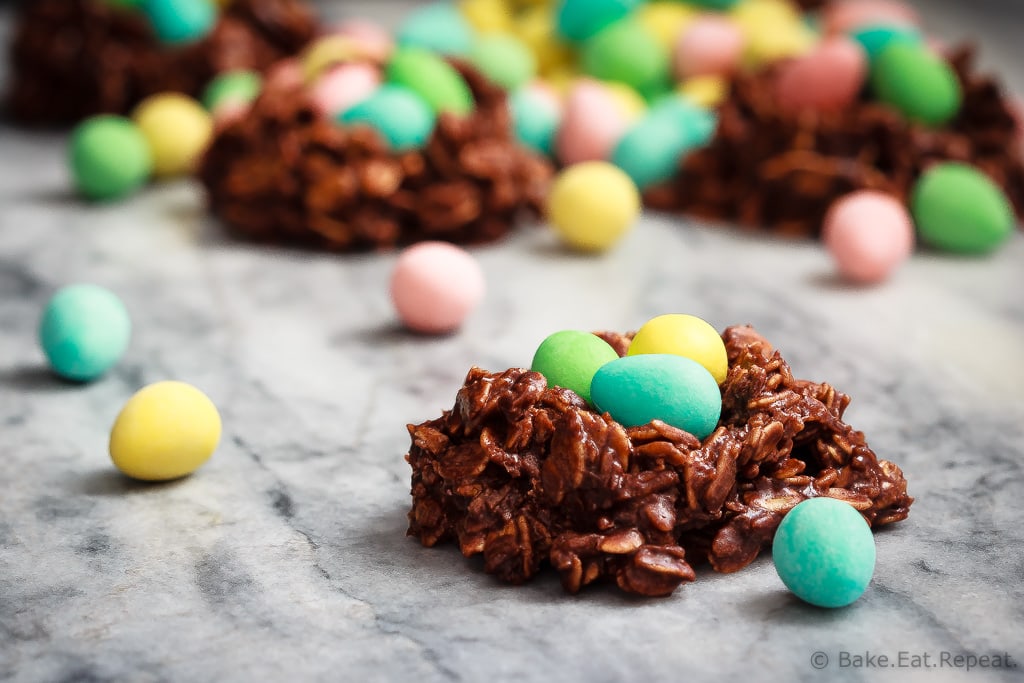 I don't usually bother with the cutesy food thing, but the kids do love it when I make that little extra effort. And really?
These were no extra effort at all. They may just be the easiest cookie to make in the history of cookies.
Bring a few ingredients to a boil, stir in a few others and drop that mixture onto wax paper. Doesn't get much easier than that.
So I decided to get all fancy and add some mini eggs. Apparently that equates to fancy at my house. I may need to get out more.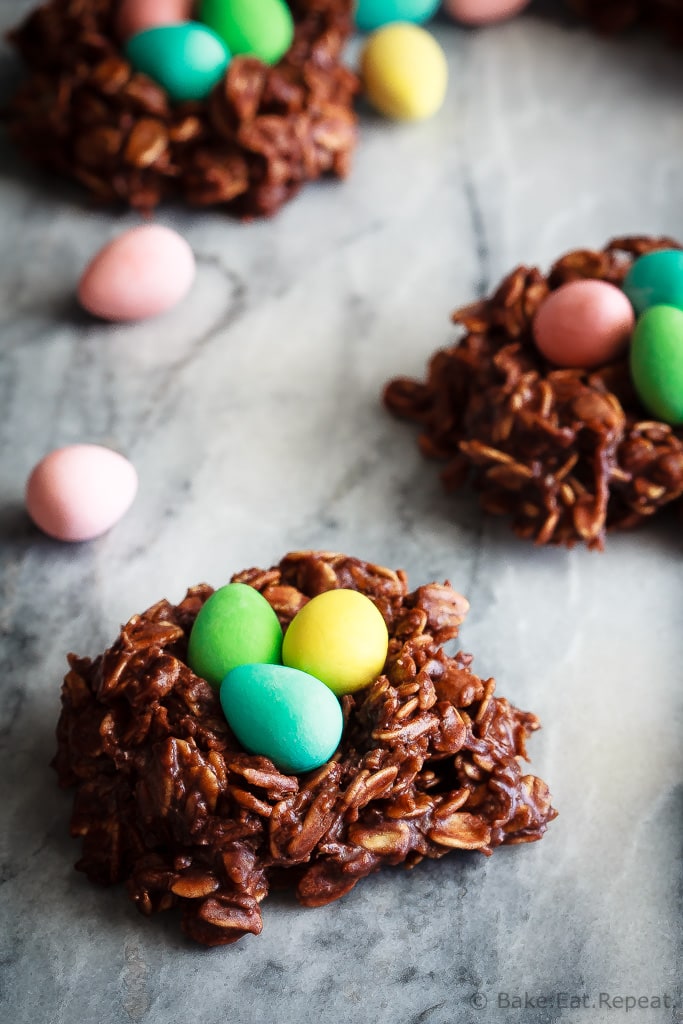 This recipe is one that I got from a friend in high school. So… I'd rather not do the math on how long I've been making these! These cookies are one of my favourites.
When I make these no bake bird's nest cookies, also known as haystack cookies, I cannot stop eating them.
They're chewy chocolate, coconut and oatmeal, no bake cookies that are completely and totally addictive. The mini eggs just add to that addictive quality, which likely isn't a good thing!
They're way too tough to stop eating when they're hanging out in my kitchen – so I try not to make them too often.
I think they actually need to be relegated to an "only at Easter" treat since they're way too hard to stop eating to have around more often then that. Besides, then I have an excuse to add mini eggs. Which is always a good thing.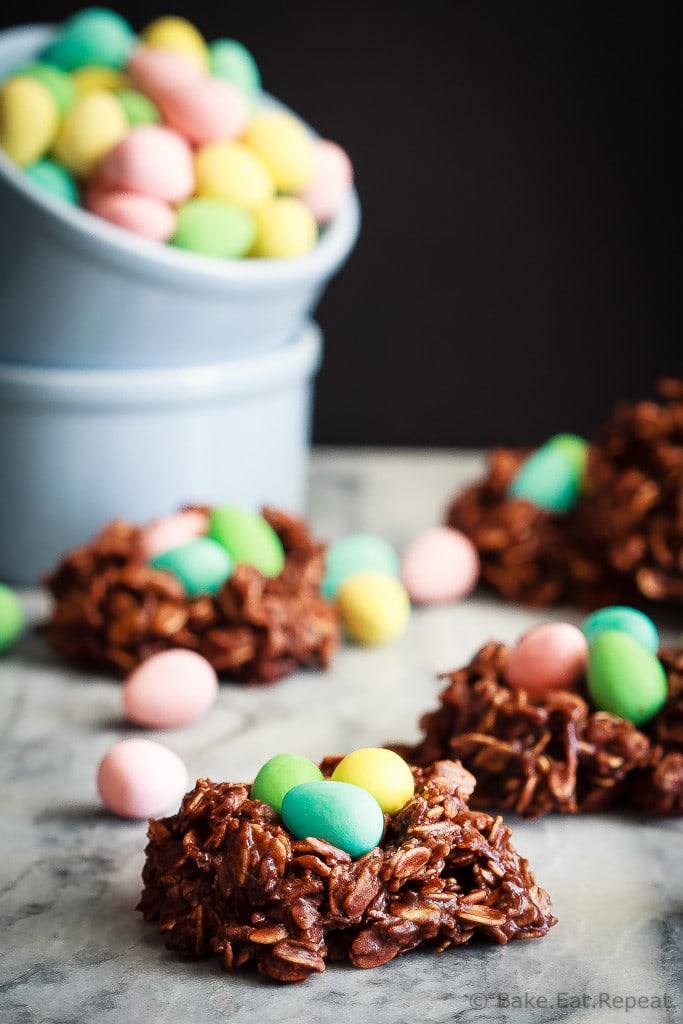 How to make Bird's Nest Cookies:
Make sure to boil the syrup for 2 minutes, stirring constantly. If you don't cook it long enough your cookies may be crumbly.
The mixture will be sticky, so you can't really shape it into bird's nests. Just drop the oat mixture onto a baking sheet and then press the chocolate eggs into the top. You don't need to do any shaping.
Here are some more great Easter treats for you: