When it comes to snacks, especially for my kids lunches, I tend to focus on the healthy stuff.  Snack food that I can send to school with them knowing that it will fill them up, and keep them going – so they don't come home completely starving at the end of the day.  Those things that will also give them a good dose of nutrition, but that they still love to eat.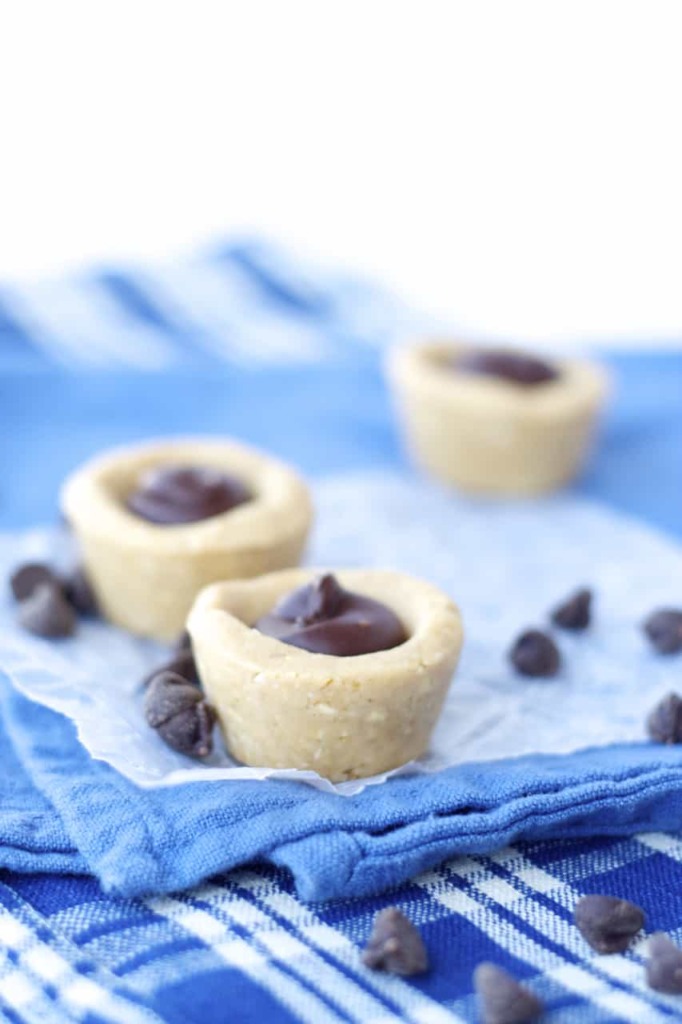 But…sometimes you also just need a great treat.  You really do.  These no bake peanut butter cookie cups are exactly that.  And the kids went wild for them.  As did I – if I'm completely honest, I kind of didn't want to share!
Plus, they're no bake and they're flourless.  With some oatmeal added in so that they're a little more hearty then your typical cookie.  Without the flour added in, you essentially get an inside out Reese's peanut butter cup.  And I am all about the peanut butter cups.  These taste a lot like them, with a rich peanut buttery flavour in the cookie cup and topped with just the right amount of chocolate.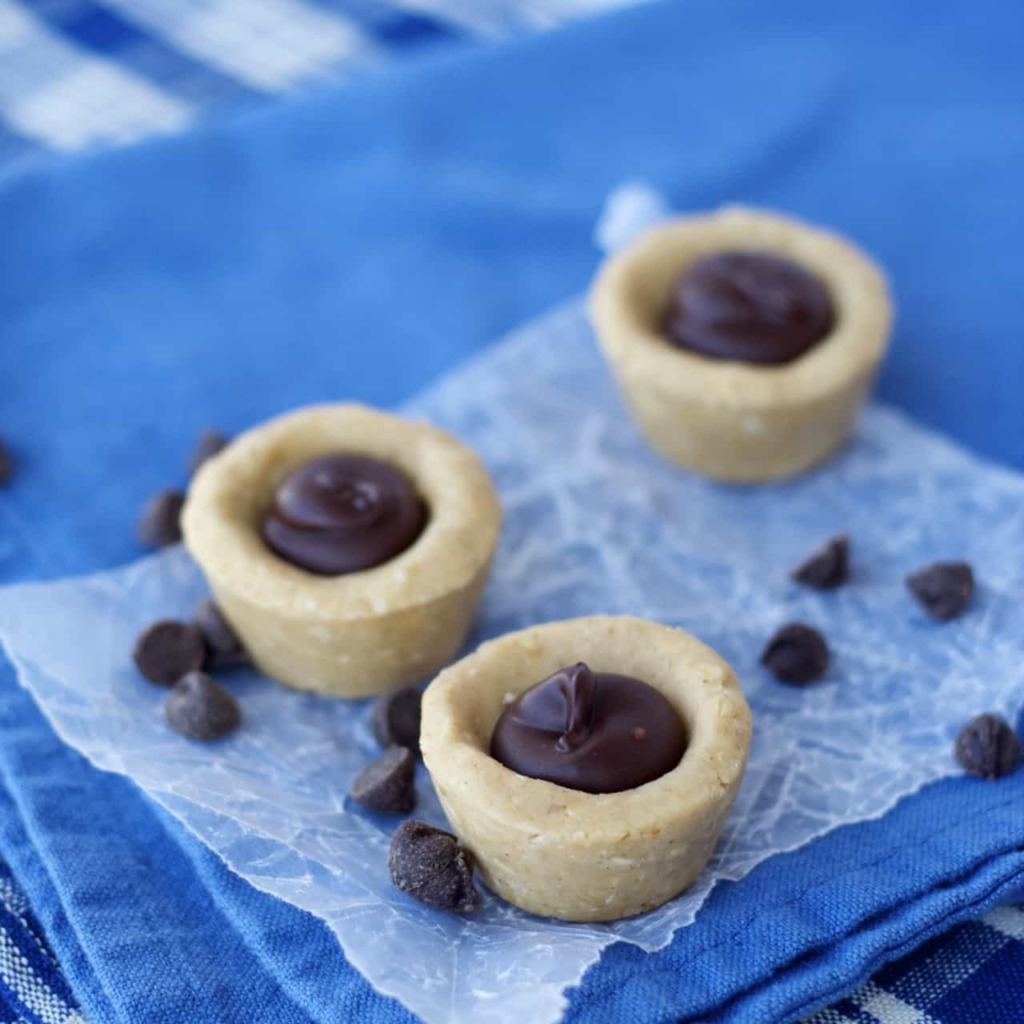 Also, I had some leftover melted chocolate and peanut butter after filling up the little cookie cups, so I coated some pretzels with it.  I would highly recommend this for any leftover chocolate you may have!  Actually I may be making a version of just that some time soon because they were really good!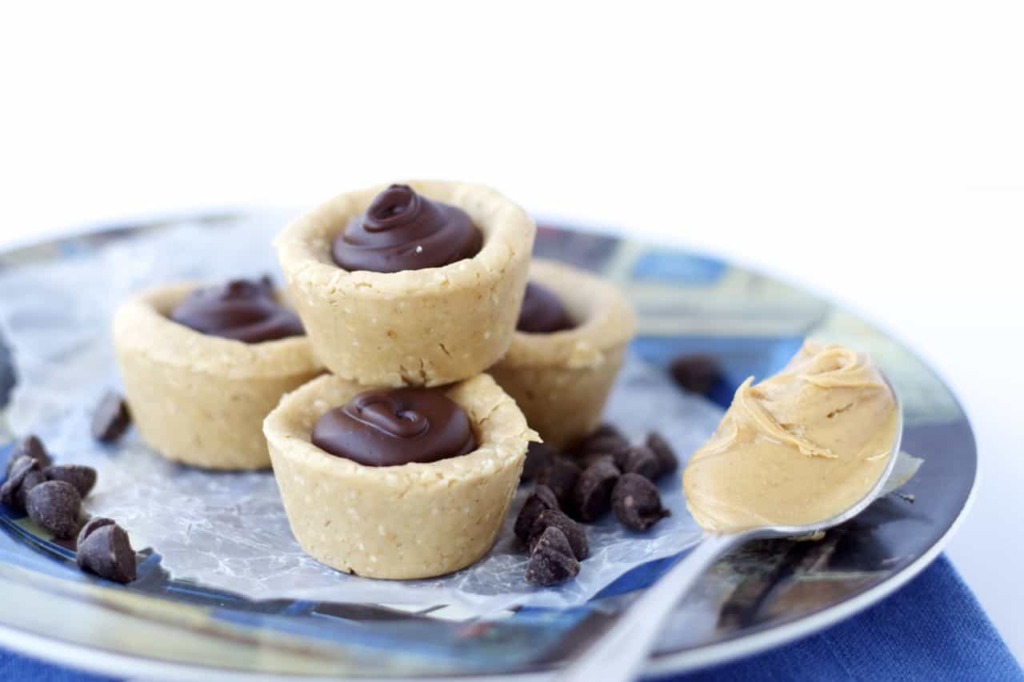 Now I'm certainly not going to tell you these are healthy.  They're not.  There's butter and sugar and chocolate in them.  But everyone needs a treat now and then, and these are mini, which in my opinion makes them even better! Mini treats are great, you can have a treat without going crazy.  These are perfect as you get your treat, but they're rich enough that one is enough.
Everyone needs a treat like that occasionally I think!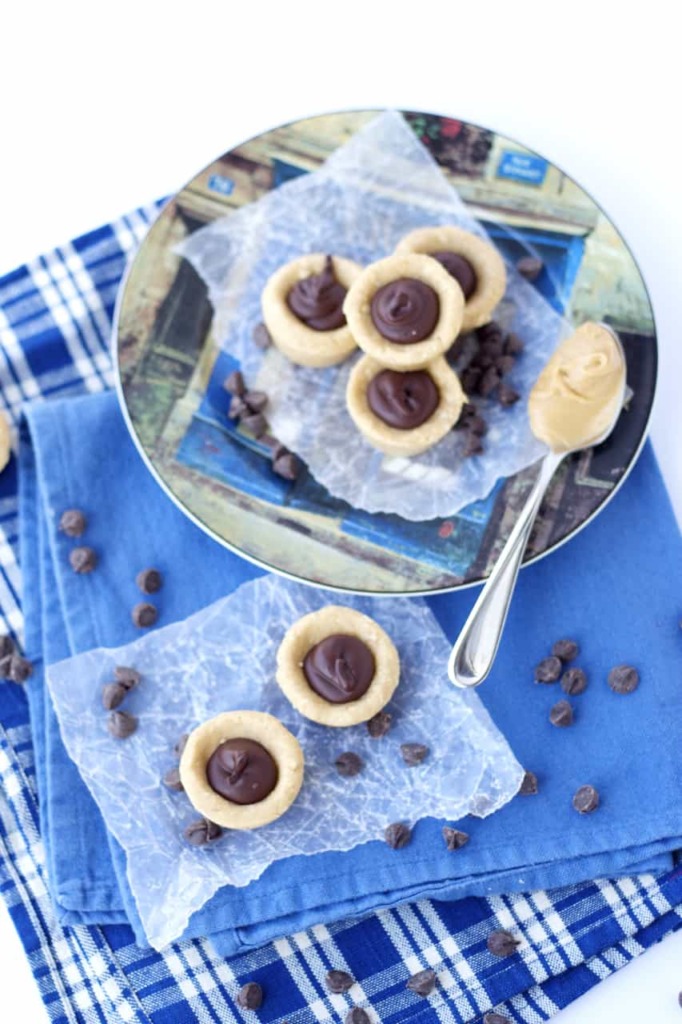 I also shared this no bake peanut butter cookie cup recipe over at Food Fanatic, so make sure to check it out over there as well!