Everybody loves pie, so I've rounded up 18 amazing pie recipes for you to choose from! So many pies, so little time.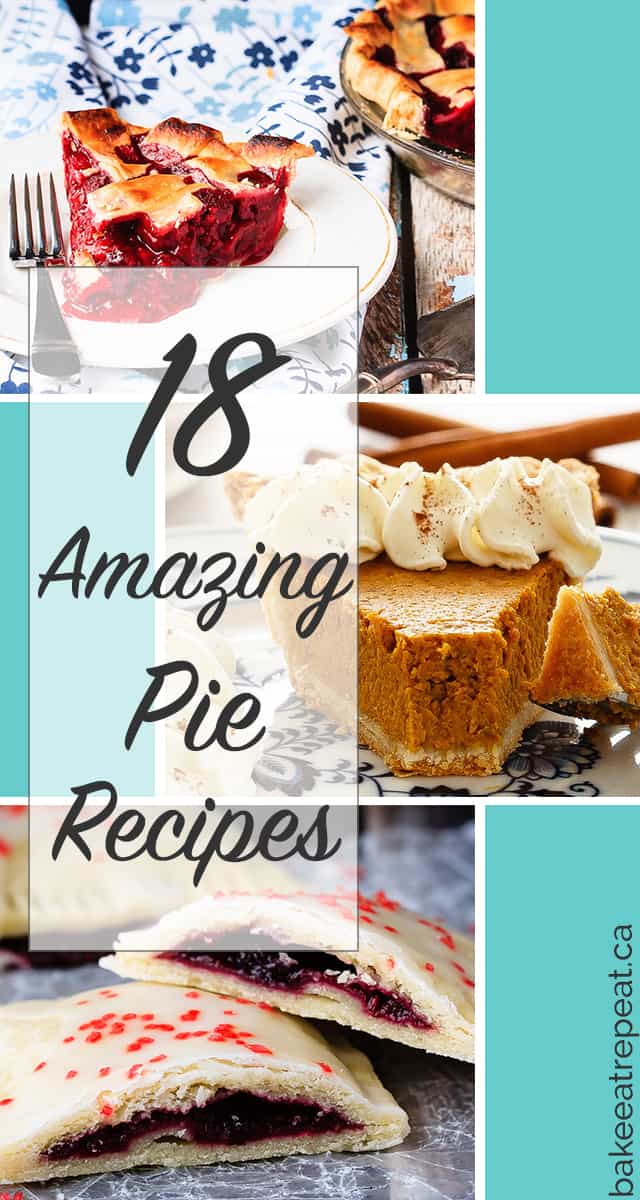 It's Pi Day today! I love having an excuse to make (and eat!) pie, and I've always loved math (I'm a bit of a nerd that way) so Pi Day is made for me I think.
Even if you don't like math all that much – you can still eat pie (I'll let you), and everyone loves pie. So I've rounded up a whole bunch of amazing looking pie recipes that you could try tonight for dessert. I was going to share a new pie recipe with you today, but….today kind of snuck up on me and I wasn't organized enough to do that. So that will have to wait.
Instead, lots of pie recipes to tempt you. And if you're in need of a perfect pastry recipe to make your pie of choice, this one is my go to recipe! Enjoy!