Quick and easy coconut macaroons that can be shaped into cute little bird's nests cookies for a fun Easter treat that the kids will love!
Watch how easy these bird's nest coconut macaroons are to make here: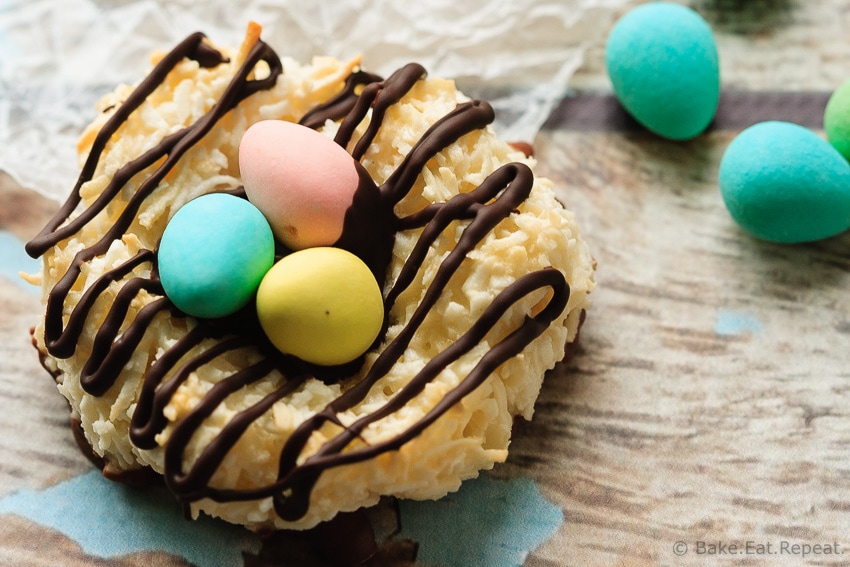 Aren't these bird's nest coconut macaroons cute? They totally are. My kids were in awe when they saw them.
Now that could be because I don't make cutesy food all that often. In fact these other bird's nest cookies may be the only cutesy food I've ever made for them (apparently bird's nests are the only cute food I can dream up). Besides the fun of birthday cakes, I just don't really do the cute holiday food thing. Maybe they'll be getting more of that now that I'm doing the whole blog thing (maybe? how many bird's nests can I make?), but they do enjoy it when it appears.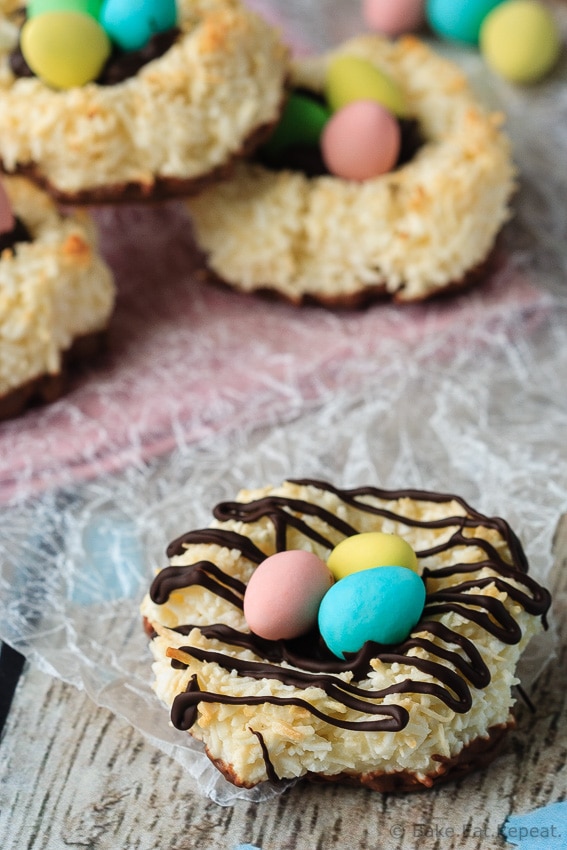 Of course, the mini eggs inside the rather large coconut macaroons that were also dipped in chocolate may have been all they needed to get excited. They probably didn't need to be all Easter related and stuff, but hey, sometimes cute food can be fun. These were pretty fun to make, I will admit.
And easy! So easy. There's just four ingredients in these cookies, plus the chocolate and mini eggs which you don't even need to add (you need to add them).
These took literally minutes to mix up, and not a whole lot longer to form into cute little nest shapes before baking them. Melting chocolate and dipping the cookies and all that does take a few minutes, but even that was awfully quick as far as fancy cookies go.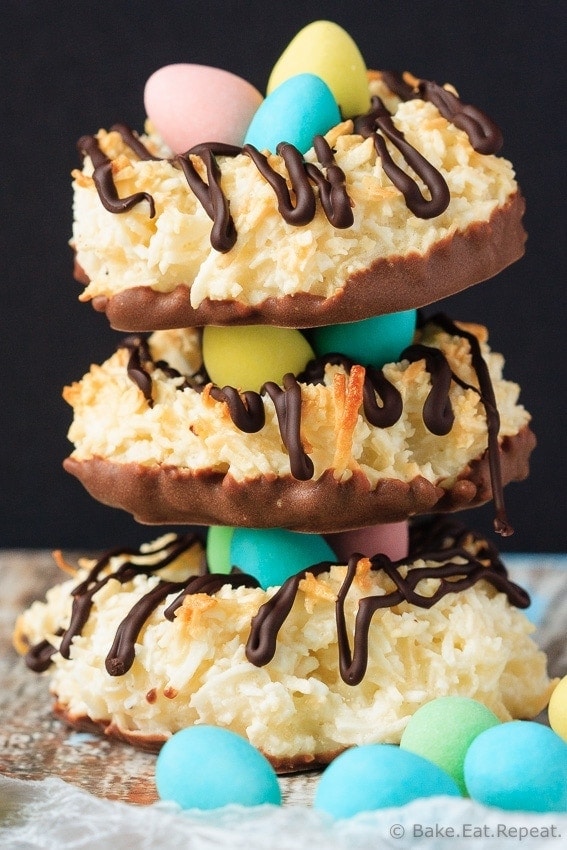 Cute, easy, fast, and oh so tasty. But then, I'm rather partial to chocolate and coconut. Especially when mini eggs are also involved. If you're a fan too, you probably need to make these soon.
Your kids will be impressed, I promise. Just don't make cute food all that often – they're easily impressed then!
Here are a few more great Easter treats for you: