These candied coconut cashews are completely addictive. So good that you will not want to stop eating them until they're gone. And then you have to make more.
Watch how easy these Coconut Cashews are to make here: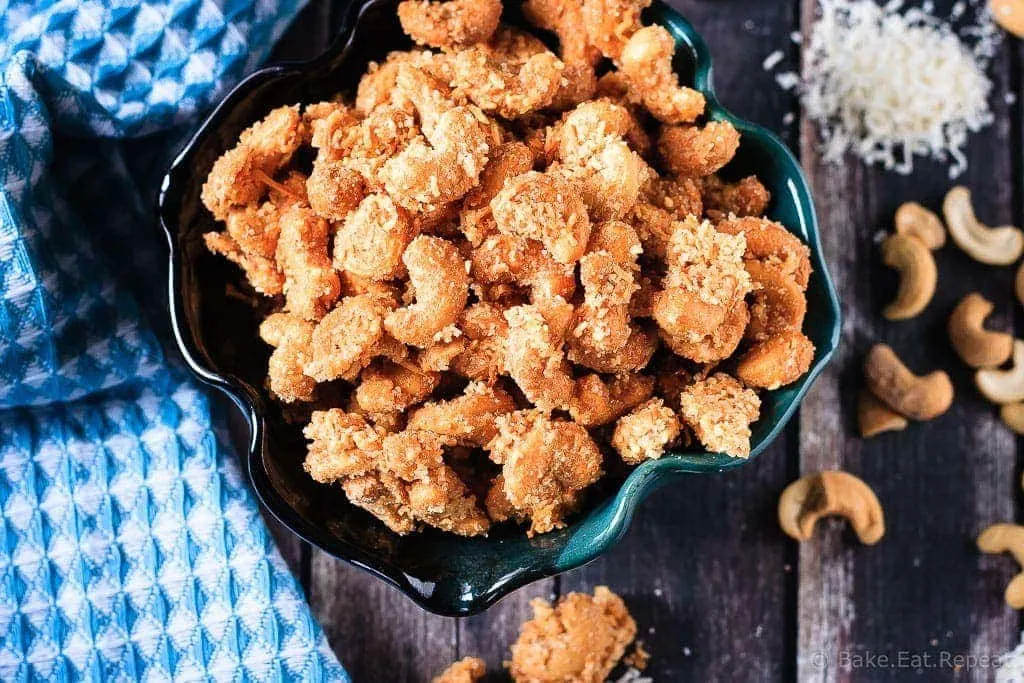 These coconut cashews are insane. In a good way.
Have you tried those candied coconut cashews that they have at Costco now? Oh my goodness, those are amazing. My husband is completely and totally addicted to the things. They're entirely impossible to stop eating. So…..maybe I shouldn't have figured out how to make them? Perhaps.
But – now I can share the recipe with all of you, and you can be addicted with us! Doesn't that sound like fun? It does. They're delicious.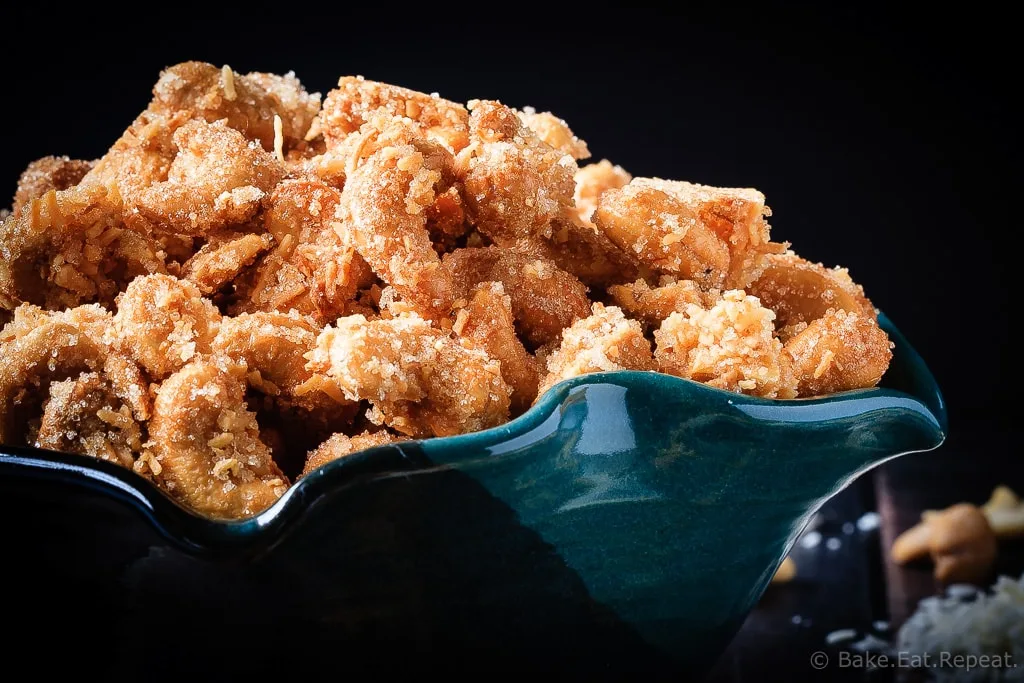 You can't really not like them. Unless of course you don't like coconut or cashews. But then, if that's the case, you probably aren't still reading this because clearly you're not interested. Also, I don't really understand how you can't like coconut or cashews. They're amazing, everyone should like them.
These coconut cashews are super simple to make. You toss the nuts with a beaten egg white, and then toss the coated nuts with some sugar and coconut and bake them for a while. So simple and delicious. These literally take about 5 minutes to get into the oven. That's almost faster than grabbing the container at the store. Okay, not really. But the point is they're really fast and easy to whip up and anyone could do it. There's not even that many ingredients. So simple.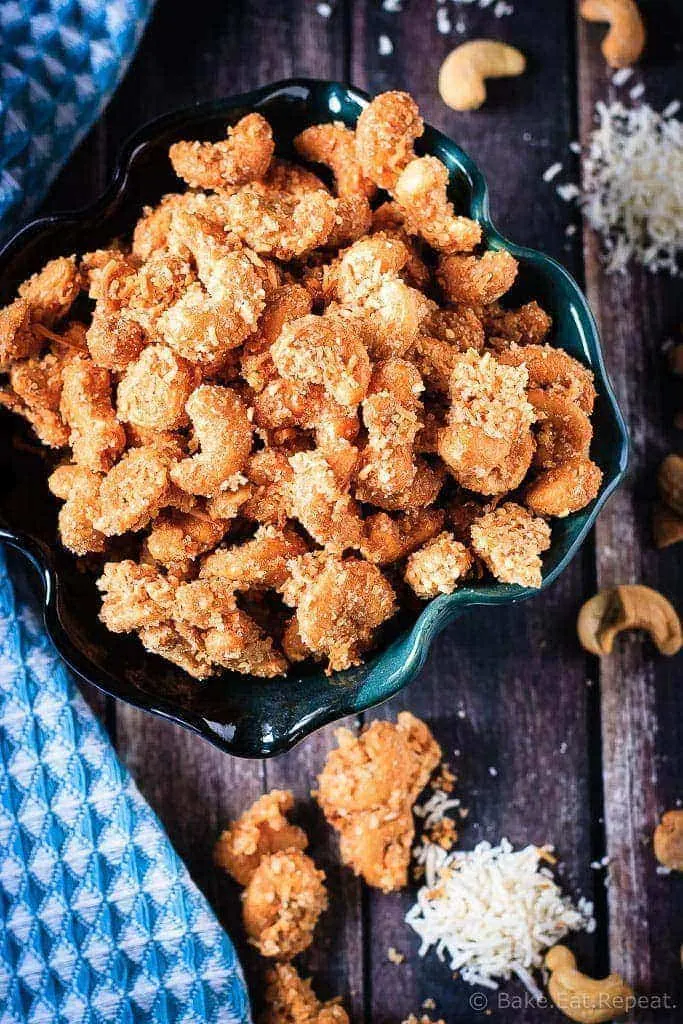 These coconut cashews are the perfect little snack or treat. Or a fantastic gift. If you don't eat them all before you manage to give them away that is. But, if that happens, it's okay. They're so simple to make, you can just whip up a second batch to give away.
Make them. Coconut cashews are amazing.