These mashed carrots and turnips make a great side dish for your Thanksgiving dinner! Or as a low carb alternative to mashed potatoes any time of the year!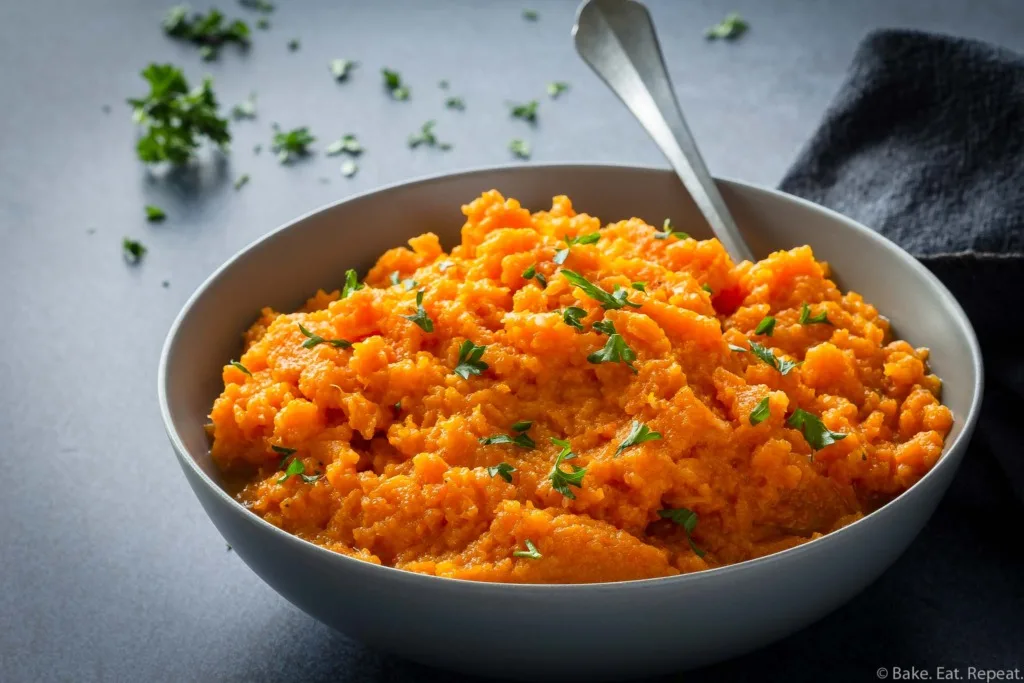 Mashed carrots and turnips make a great, healthy side dish for any meal. But we tend to make this recipe for turkey dinner. So usually at Thanksgiving or Christmas.
But we definitely enjoy it with other meals too. We had it with these Crispy Baked Chicken Thighs last week and it was delicious.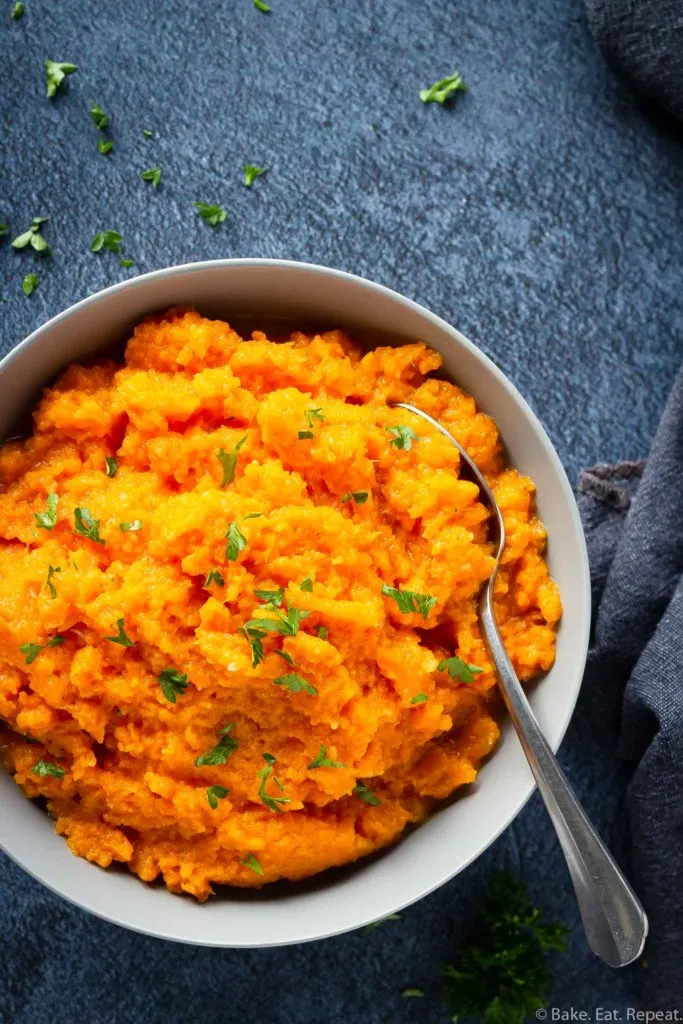 This side dish is so easy to make, tastes great, is a great low carb alternative to mashed potatoes, and even freezes well.
If you've never tried this side dish, you need to try it this year! It's delicious!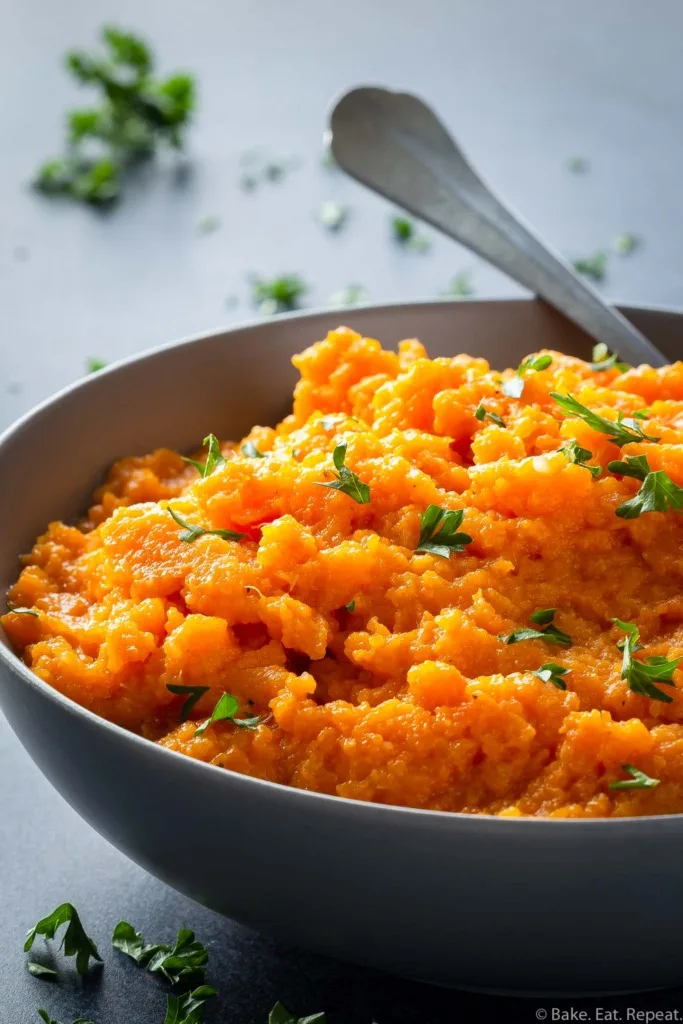 Can you freeze mashed carrots and turnips?
Yes, you can freeze this side dish. It freezes very well.
Let them cool completely and then freeze them in an airtight container or a ziplock bag (laid flat to freeze), for up to 3 months. Defrost them overnight in the fridge, or on low heat in the microwave.
Reheat the mashed carrots and turnips on low heat in the microwave.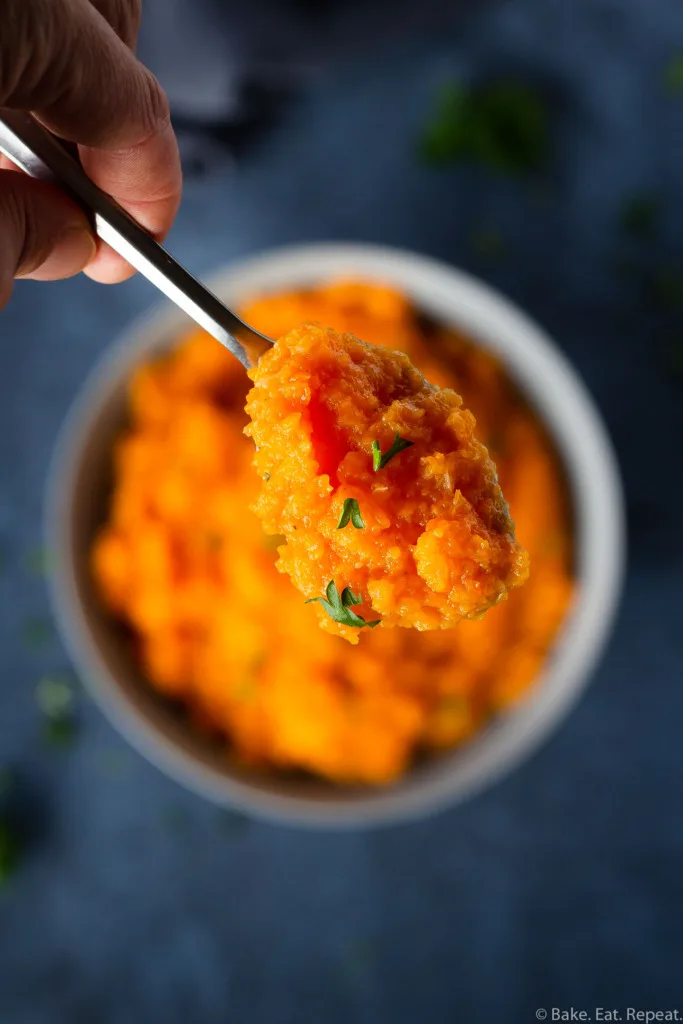 Why are my mashed turnips watery?
Mashed carrots and turnips are always watery because the vegetables have a lot of water in them. This is fine, you can simply stir the liquid in again when it separates out.
If you prefer them to be a bit thicker, you can put them in a fine mesh strainer to drain for a bit after cooking and mashing them. Don't press on the mashed vegetables, just let them sit for a few minutes, or stir them around a little bit in the strainer and this will get rid of some of the excess liquid.
You can then put them back into a bowl, and whip them with the butter and brown sugar. This will make for a thicker consistency than if you whip them immediately.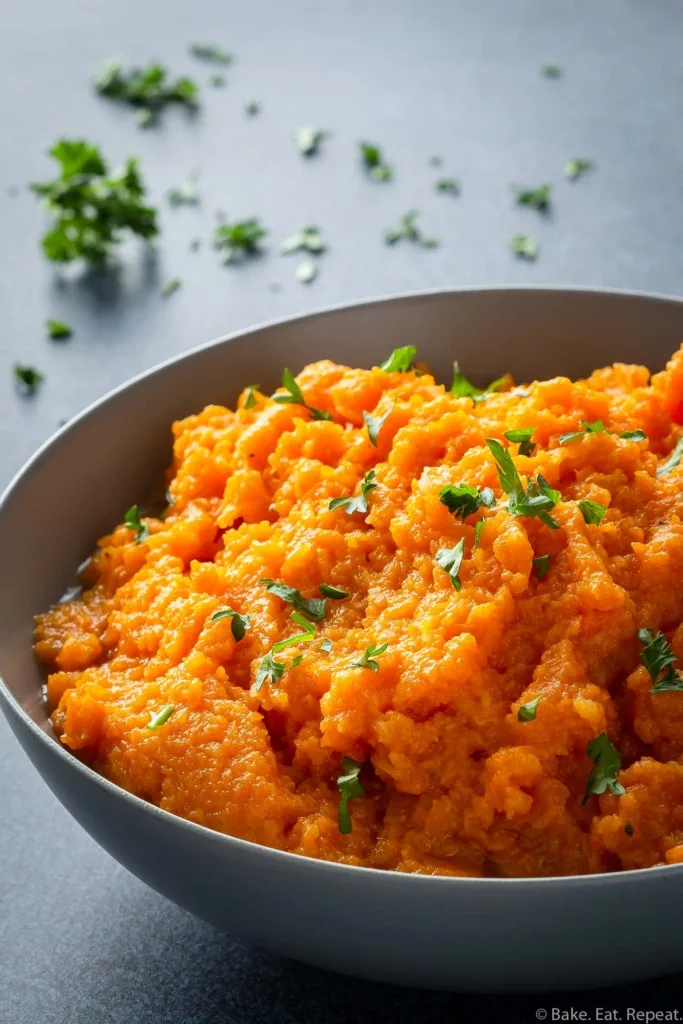 How long will cooked carrots and turnips last in the fridge?
This carrot and turnip mash will last in the fridge for 4-5 days when kept in an airtight container. You can also freeze it for up to 3 months.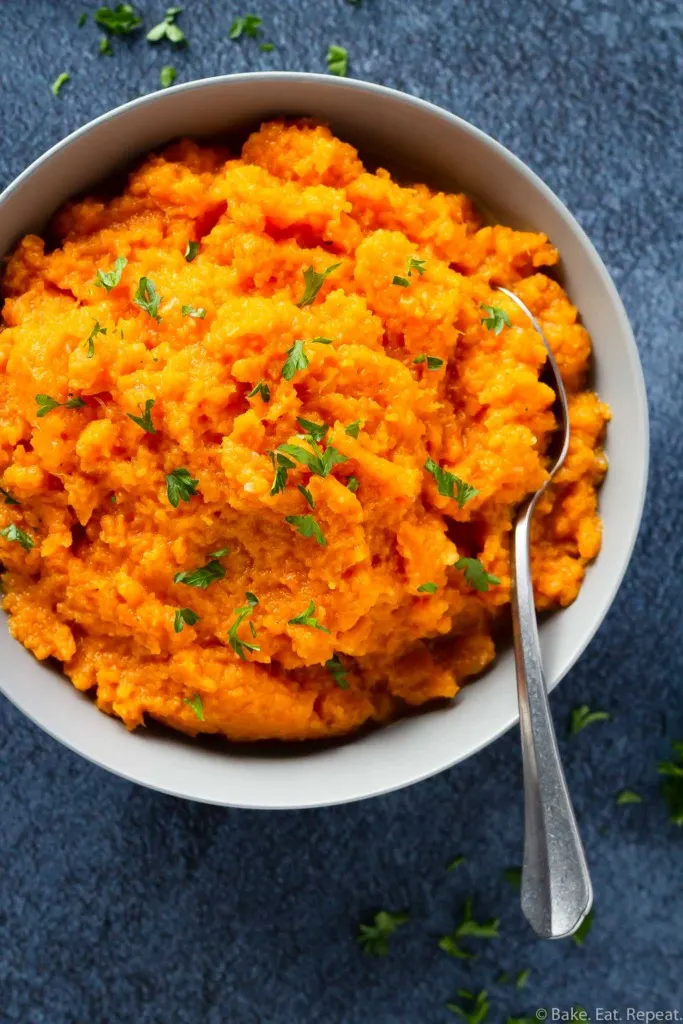 How to make Mashed Carrots and Turnips:
You can cook the carrots and turnips in the Instant Pot, or on the stovetop, for this recipe.
If you can't find any turnips, rutabagas are a good substitute.
Leftovers can be frozen, or reheated on low heat in the microwave.
Here are some more great side dishes for you: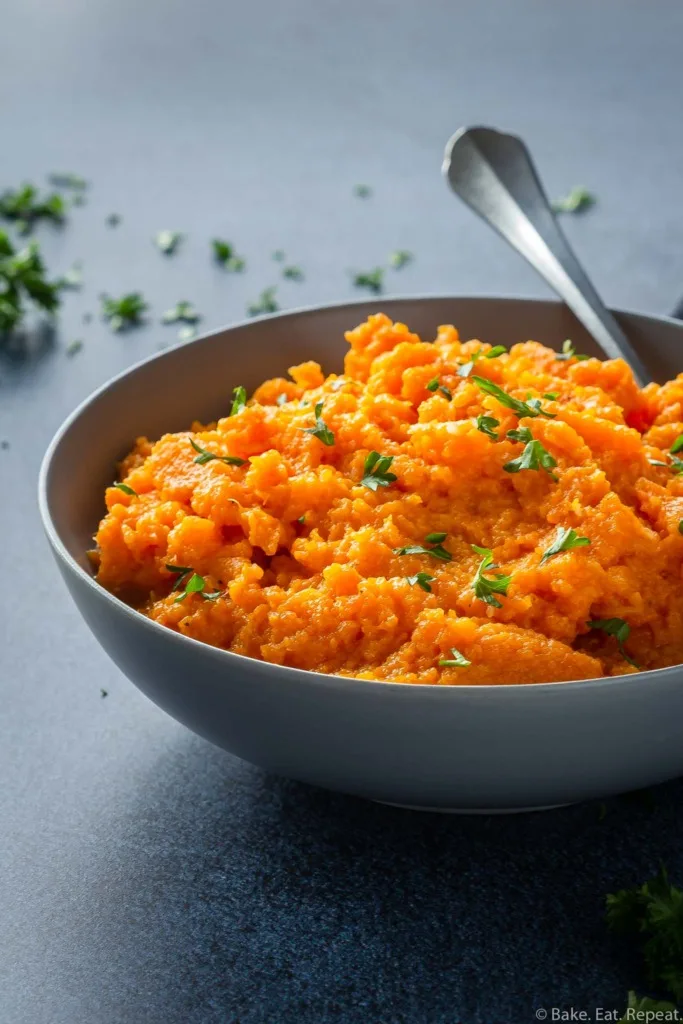 I've also shared this mashed carrots and turnips recipe over on Food Fanatic.