An easy low carb alternative to mashed potatoes for your Thanksgiving dinner, these mashed carrots and turnips are a little bit sweet and oh so tasty!
Thanksgiving dinner, or any turkey dinner for that matter, is one of those things that everyone has their traditional side dishes for.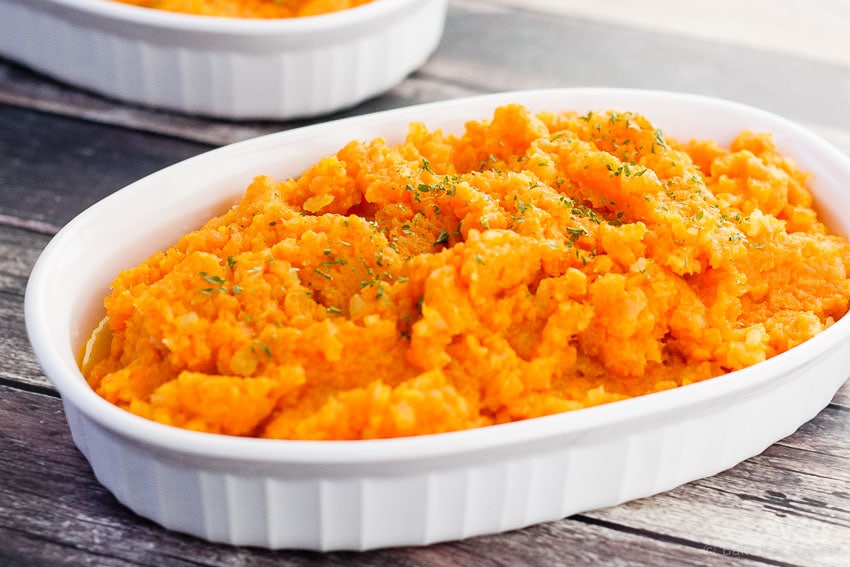 Now I'm not one to have a problem with changing things up to try something different. In fact there was almost a revolt one year when I decided to try a different stuffing recipe rather than making the one we have every year.
I'm not even joking – I still haven't heard the end of that. And the new recipe was really good too, although clearly I will never get to have it again.
Apparently changing up the traditional dishes at Thanksgiving is akin to sacrilege. Who knew?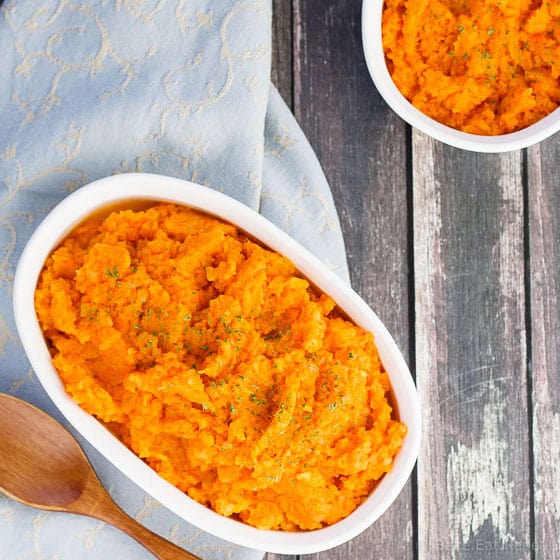 So this one is traditional. I mean, not for me. I never had this dish at all growing up, had never even heard of mashed carrots and turnips.
But for my husband, this dish was always a part of their turkey dinners. Turkey dinner without it just wasn't the same. The first time I had it with his family, I'll admit – I wasn't a fan.
It seemed a little weird to mash carrots up. Why? There's mashed potatoes, why waste space?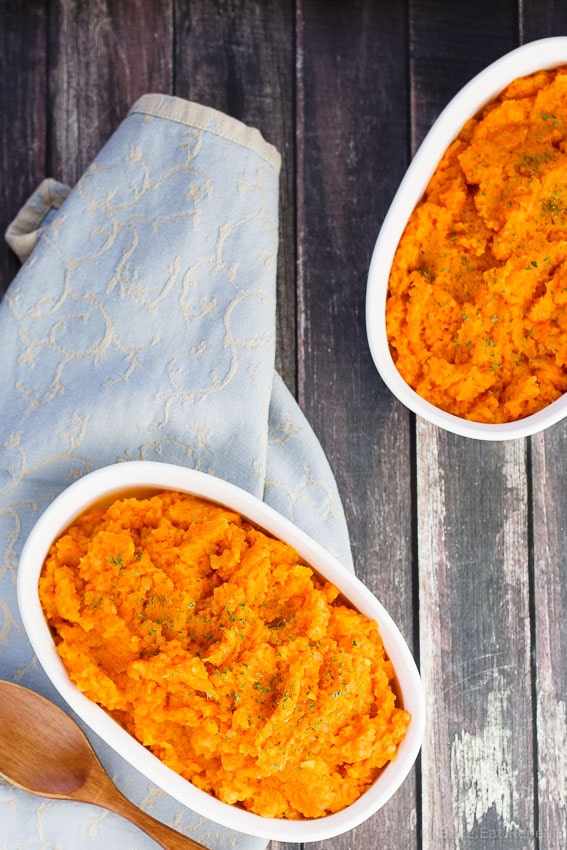 But I'm getting older now, and liking new things, and I quite enjoyed this when I made it for the first time this year.And the kids ate it too. Even the 4 year old that doesn't eat vegetables.
For some reason, mashing up those veggies makes them a-okay with him. Fine with me.
Makes for a happy husband too – I might even make one of his favourite side dishes to go with turkey dinner now! Add to the traditional meal at our house. Because I think it's okay to change things up.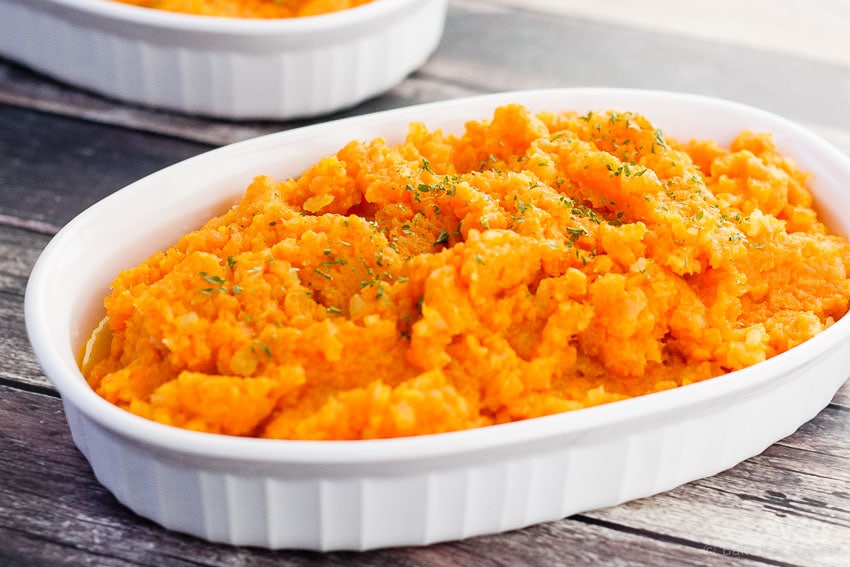 If you are looking for a new side dish to try this Thanksgiving (or Christmas for my fellow Canadians that have already celebrated!), I would highly recommend this one.
Plus, it's a great alternative to mashed potatoes if you are looking for lower carb options this year.
Now what other new side dishes can I add to the menu to shake things up – and maybe have another revolt on my hands?!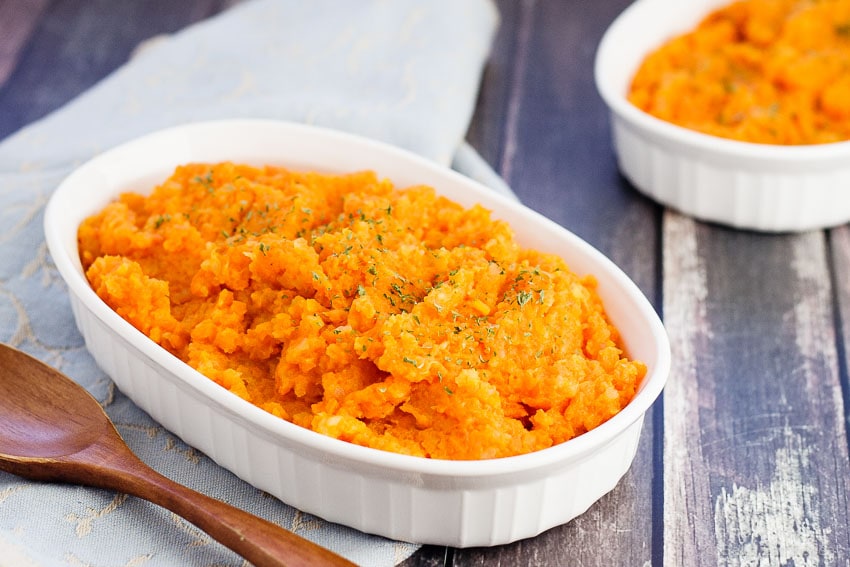 How to make Mashed Carrots and Turnips:
Make sure the carrots and turnips are really tender (a fork should go into them very easily) before draining and mashing them (I like this style of potato masher) or they won't be as smooth
You don't need to whip with an electric mixer, but they will be smoother and fluffier if you do have one
You can make these ahead of time and reheat in the oven – just cover the dish in foil and reheat at 350F for about 20 minutes or until heated through
Here are some other great side dishes for you:
I've also shared this mashed carrots and turnips recipe over on Food Fanatic.