Quick and easy homemade cajun seasoning that you probably have all the ingredients for already!  You'll never need to buy pre-made cajun seasoning again!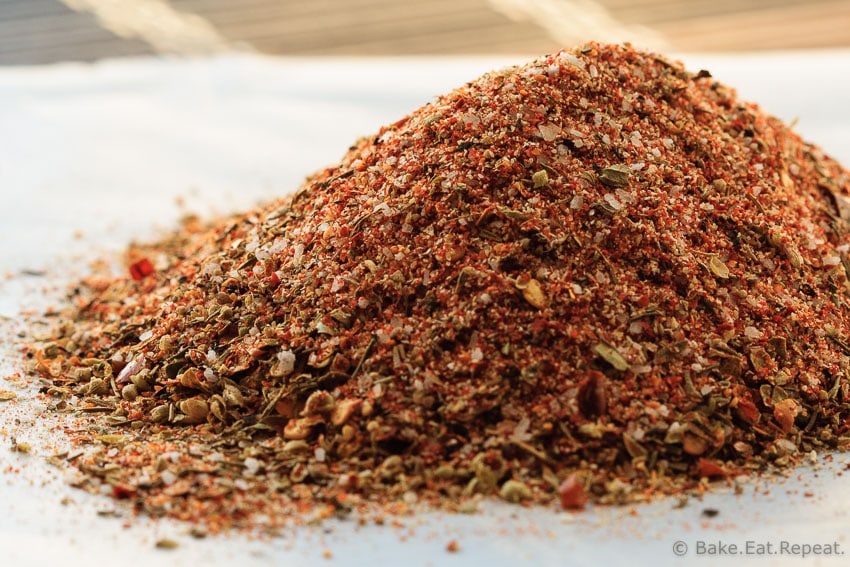 Do you like spicy food?  We do.  Or at least, we used to.  I like to think that we still enjoy spicy food, but I know that we can't handle it as well as we used to.  My husband is saying speak for yourself right now (you know, if he actually read this, which he doesn't!) but I know it's not just me (it's mostly me).
Before kids, we would go to this little pub in town for hot wings.  They had these crazy spicy wings that were absolutely amazing.  They would actually warn you if you ordered them that they were insanely hot and you probably don't want the highest level.  I can't remember what they called them, but they would check if you actually wanted them that spicy, or at a more normal level.
We would always get the insane level spicy wings.  And they were fantastic.  I needed lots of ranch to be able to eat them, and about 16 glasses of water, but still.  Fantastic.  I'm not entirely sure that I could still eat those and enjoy it.  We'll have to go try them again sometime soon.
This recipe isn't for wings.  Although now I kind of want to go make some.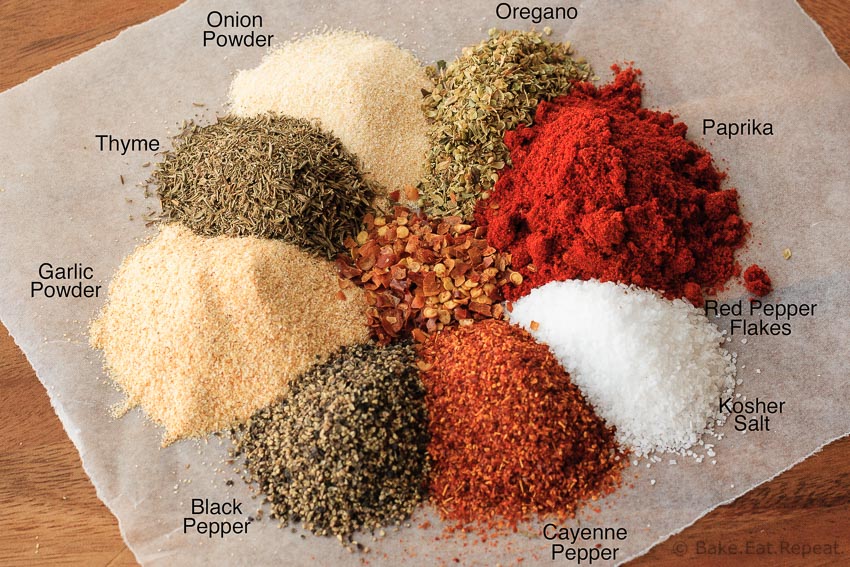 We do still enjoy things spicy sometimes.  Can't have it all the time, because we have children now and they're kind of wimpy when it comes to spicy food.  That's probably normal, but we're working on them!  They try stuff sometimes now but usually act like their mouths are on fire when they have a mild salsa so I'm not too hopeful that they'll be eating hot wings with us anytime soon.
Cajun seasoning is the perfect way to get some spicy food for the adults while making the same food for the kids all mild and plain and boring.  The problem I have is that I never actually think to buy pre-made seasoning mixes.  And then when I go to make something that we'd like spicy we don't have anything to use.  So I found a recipe for homemade cajun seasoning.  It's perfect.  It takes less than 5 minutes to throw together and there's enough to last a while.  Plus, I always have all of the spices on hand that are in it.
Spicy cajun seasoning – perfect for getting our spicy food fix.  Even if we can't handle as much heat as we used to!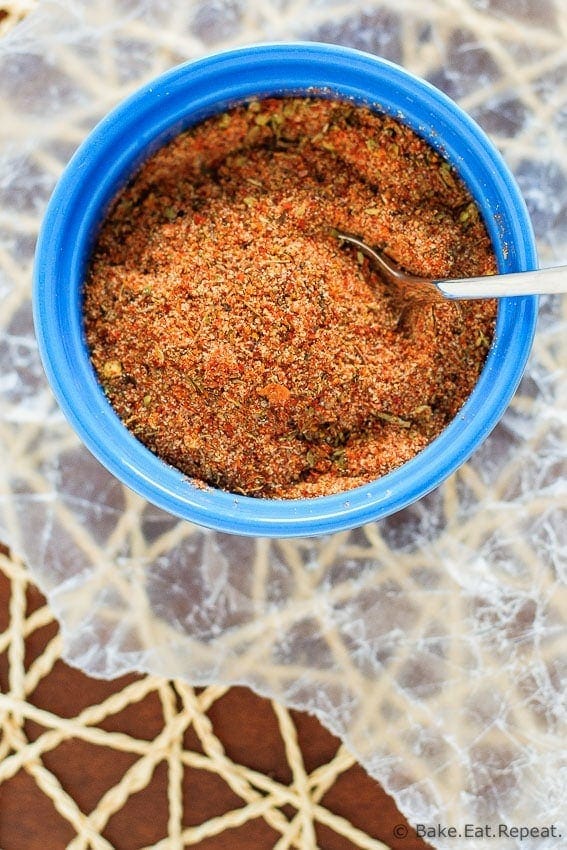 Tips for perfect Homemade Cajun Seasoning:
Yield: 1/2 cup seasoning mix
Homemade Cajun Seasoning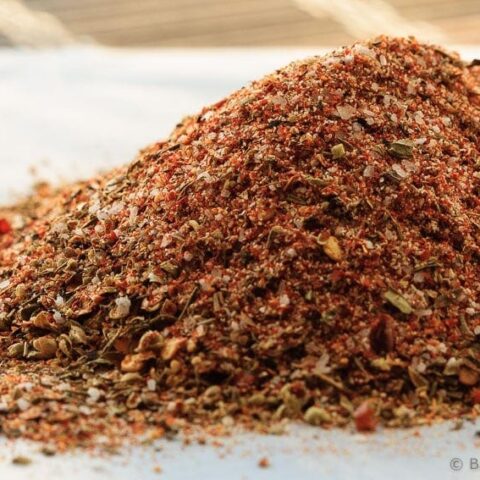 Quick and easy homemade cajun seasoning that you probably have all the ingredients for already!  You'll never need to buy pre-made cajun seasoning again!
Ingredients
2 tablespoons garlic powder
1 tablespoon onion powder
1 tablespoon oregano
1 tablespoon thyme
1 tablespoon black pepper
1 tablespoon cayenne pepper
1 tablespoon kosher salt
2 tablespoons paprika
1 teaspoon red pepper flakes
Instructions
Stir all ingredients in a small bowl until well combined.
Store in an airtight container at room temperature.
Recommended Products
This post contains affiliate links. As an Amazon Associate, I may receive a small commission from qualifying purchases.
Nutrition Information:
Yield:
8
Serving Size:
1 tablespoon
Amount Per Serving:
Calories:

22
Total Fat:

0g
Saturated Fat:

0g
Trans Fat:

0g
Unsaturated Fat:

0g
Cholesterol:

0mg
Sodium:

797mg
Carbohydrates:

5g
Fiber:

2g
Sugar:

0g
Protein:

1g
Nutrition Information is estimated based on ingredients used and may not be exact.
This post contains affiliate links, meaning that if you make a purchase through these links, I receive a small commission.