This strawberry rhubarb crisp is the perfect blend of tart and sweet fruit filling with a crunchy oatmeal topping. It's absolutely amazing for dessert with some ice cream!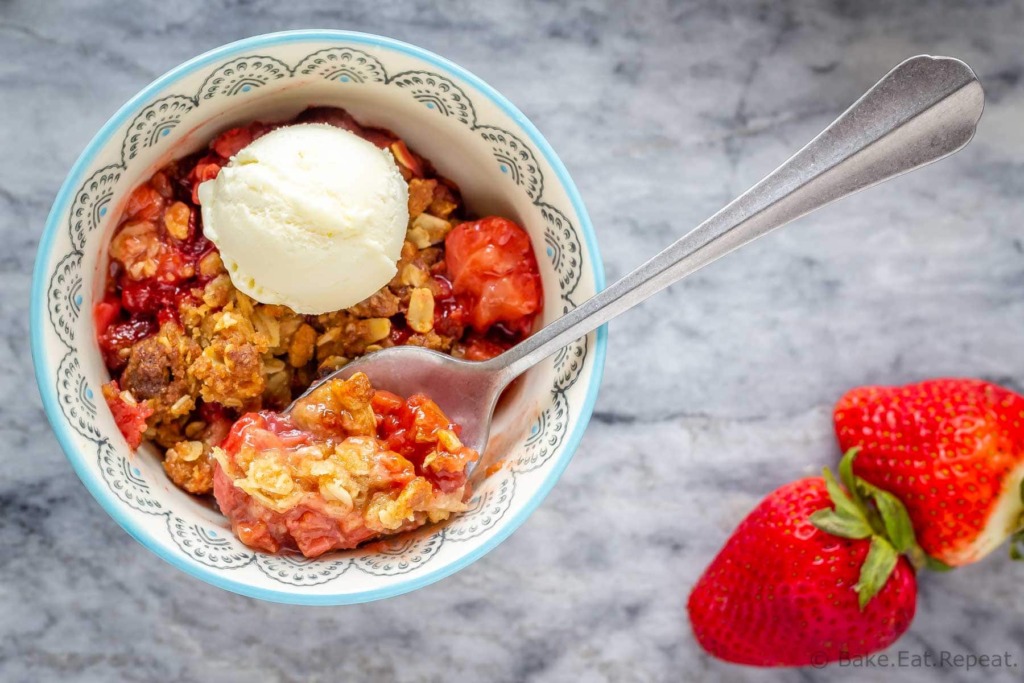 I think strawberry rhubarb crisp might be one of my favourite desserts of all time.
You know, as far as desserts not involving chocolate go.
That combination of sweet strawberries with tart rhubarb all covered in a crispy, brown sugar, cinnamon and oatmeal topping is just fantastic. Especially when it's served warm from the oven with a scoop (or two!) of vanilla ice cream.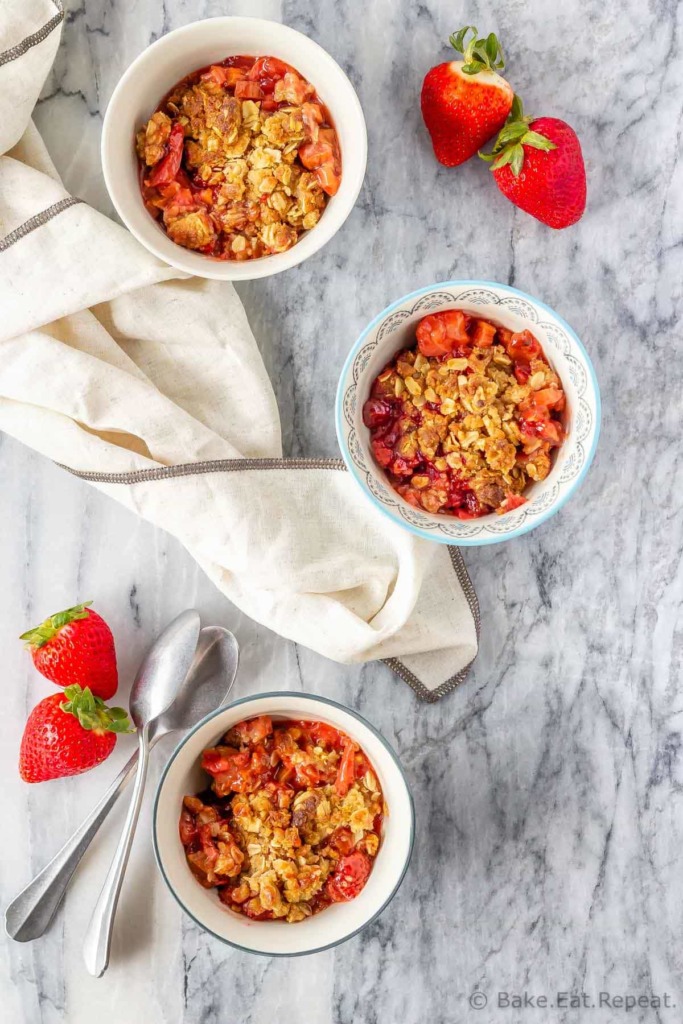 It does not get much better then that.
The only thing that would make this dessert better would be if it was made from rhubarb I picked in the backyard. It was not.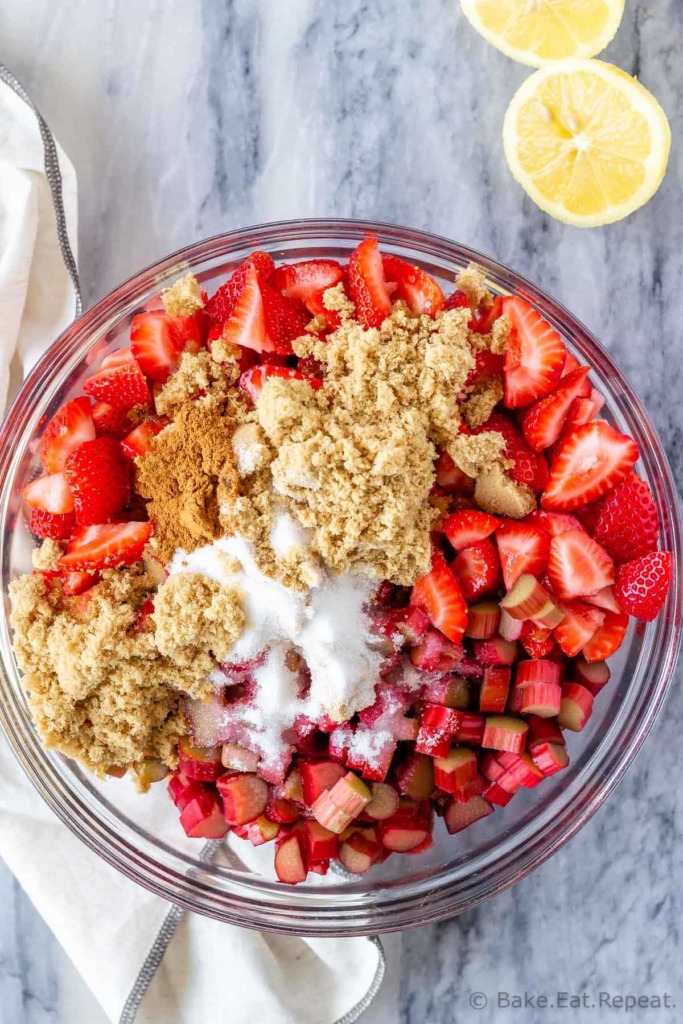 This one was made with rhubarb a lovely friend (who actually does grow it) gave to me.
I am definitely going to be planting some rhubarb of my own next year though so I can make all the rhubarb things. So good!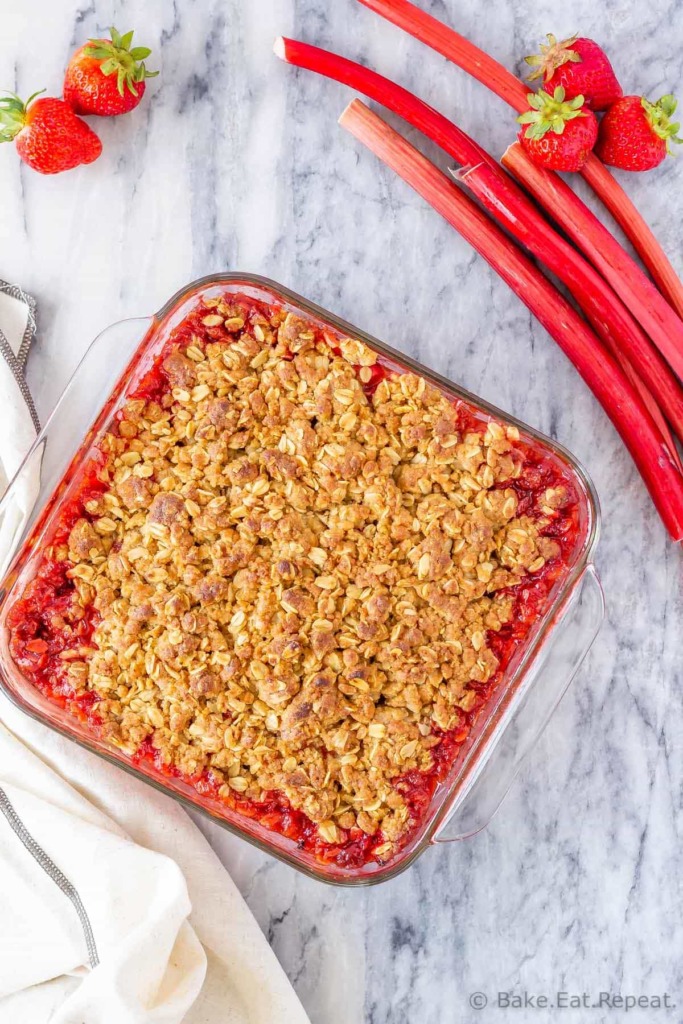 Do you have to peel rhubarb?
You do not need to peel rhubarb to use it. Cut off the ends of the stalks (about 1/2 inch) as they are usually a bit dry, then wash the rhubarb, and slice it up to use in your recipe.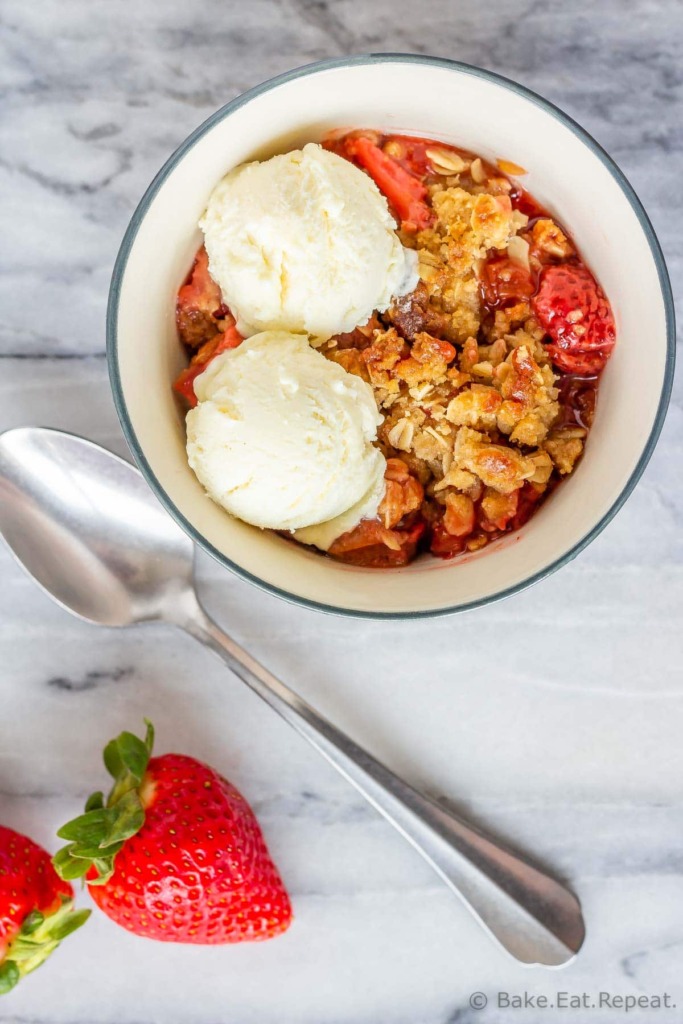 Should you refrigerate strawberry rhubarb crisp?
You do not need to refrigerate strawberry rhubarb crisp if you have some leftovers. Just cover the pan with some plastic wrap and keep it at room temperature.
Keep in mind that the topping will lose it's crispness when it is covered, so you will likely want to reheat it in the oven to re-crisp the top before enjoying the leftovers.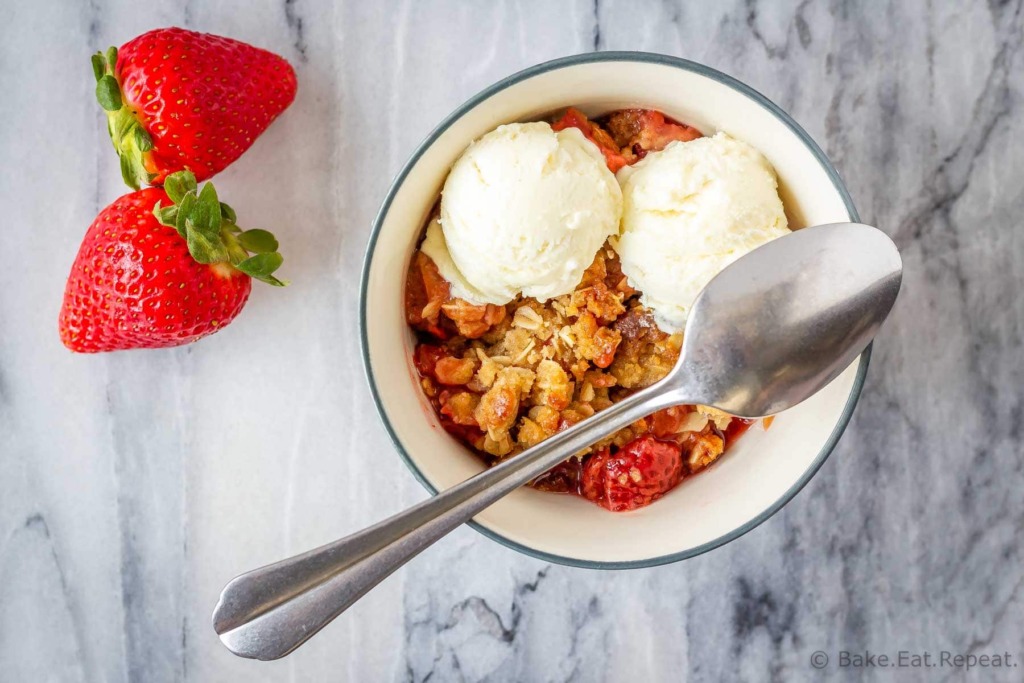 How do you reheat strawberry rhubarb crisp?
The best way to reheat this fruit crisp dessert is to put the dish back in the oven at 300 degrees F for 5-10 minutes. This will re-crisp the oatmeal topping and reheat the fruit so it tastes fresh baked again. If the topping is getting too brown before it's warm enough for you, you can cover it loosely with foil in the oven to prevent more browning.
You can also reheat this dessert in the microwave if you like. This is faster then the oven, but the topping will be a bit soggy instead of crisping up again.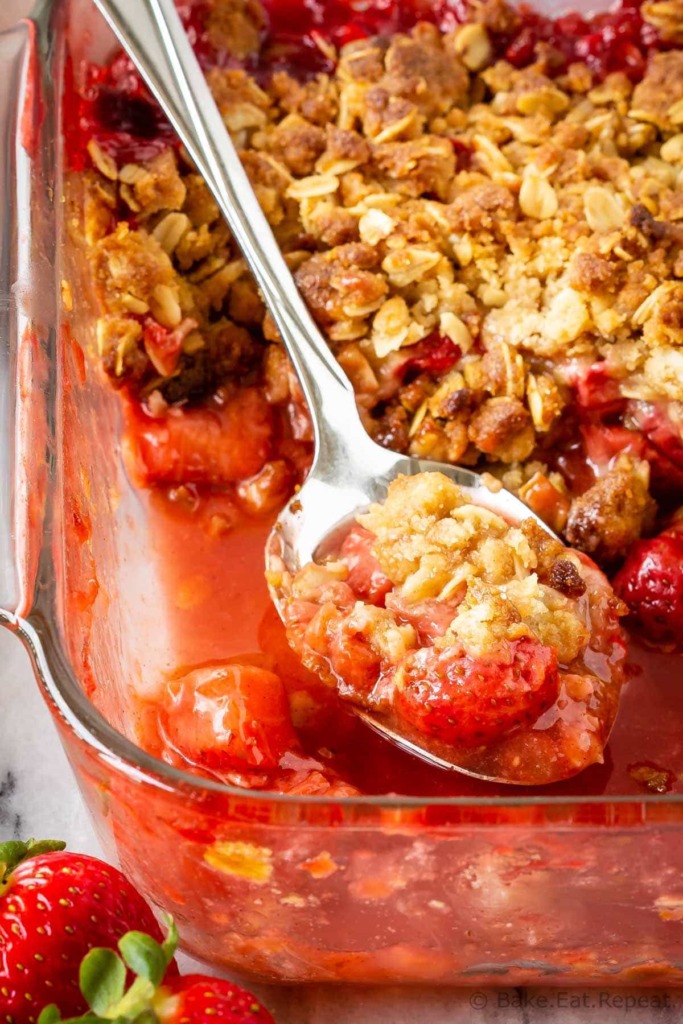 How to make strawberry rhubarb crisp:
The recipe is written with fresh lemon juice in the filling, but I have also made it with vanilla instead and this was also delicious, so use your preference, or whichever ingredient you have on hand.
Make sure to place the baking pan on top of a baking sheet before putting it in the oven. The dish is quite full, and it may bubble over a little bit, so this will prevent a mess in your oven.
If you're using salted butter in the topping instead of unsalted, reduce the added salt amount to 1/4 teaspoon.
We love this dessert served warm with a scoop of vanilla ice cream.

Here are some more great fruit dessert recipes for you: