This quick and easy strawberry watermelon smoothie with lime juice has been my kids favourite way to enjoy watermelon this summer! Fast, easy and refreshing!
This is barely even a recipe that I have for you today. 3 ingredients. That's it.
But….my kids have been begging for this strawberry watermelon smoothie on a regular basis the last couple of months, so I kind of feel like it's worth sharing.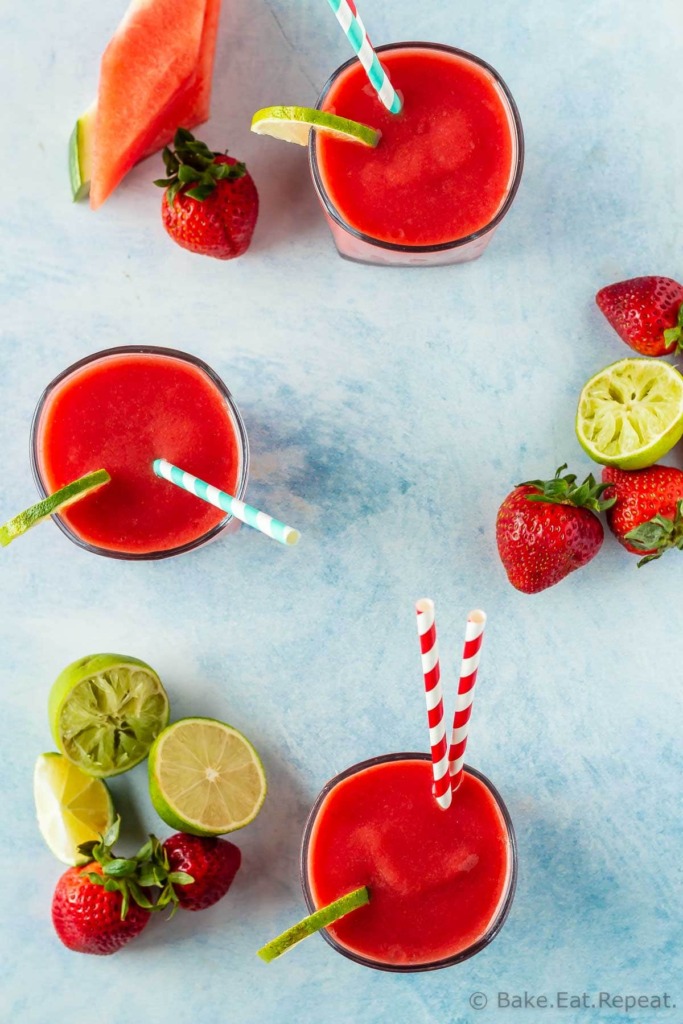 Fast, easy, tasty, and super refreshing, this smoothie mixes up in minutes and makes the perfect after school snack for the kiddos.
Or easy, on the go breakfast. Although I don't find this smoothie to be as filling as something like this oatmeal orange smoothie, so we've been enjoying it as a snack instead.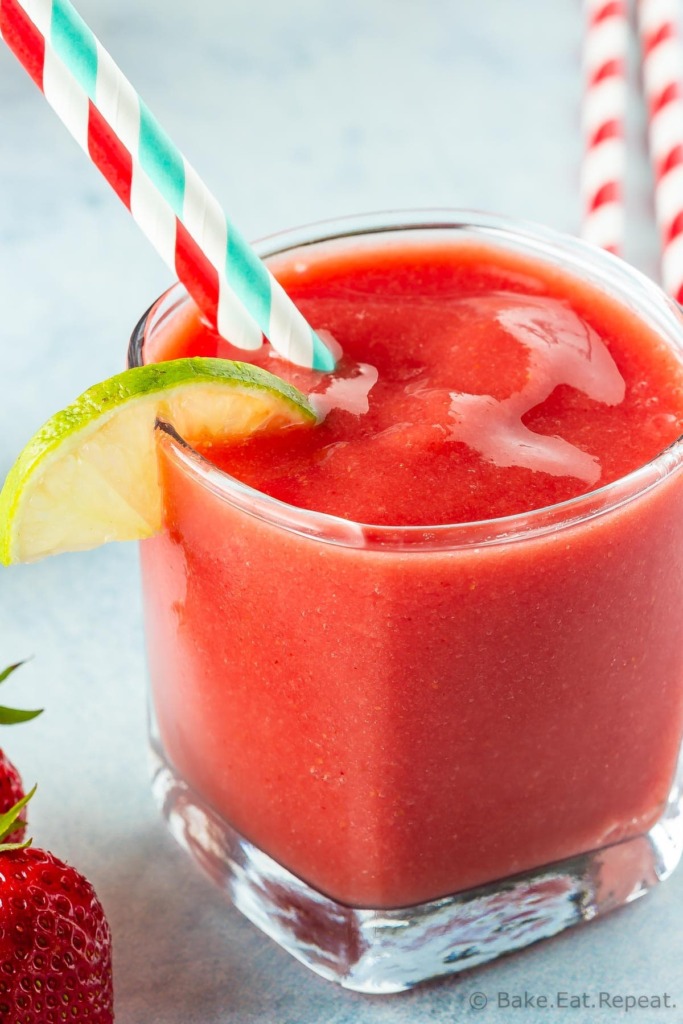 The kids are actually liking this strawberry watermelon smoothie so much that I have been buying watermelon just to make smoothies. Can't say I've ever done that before.
But they're not wrong.
Sweet strawberries and watermelon blended up with some tart lime juice into an icy, refreshing drink really is pretty fantastic!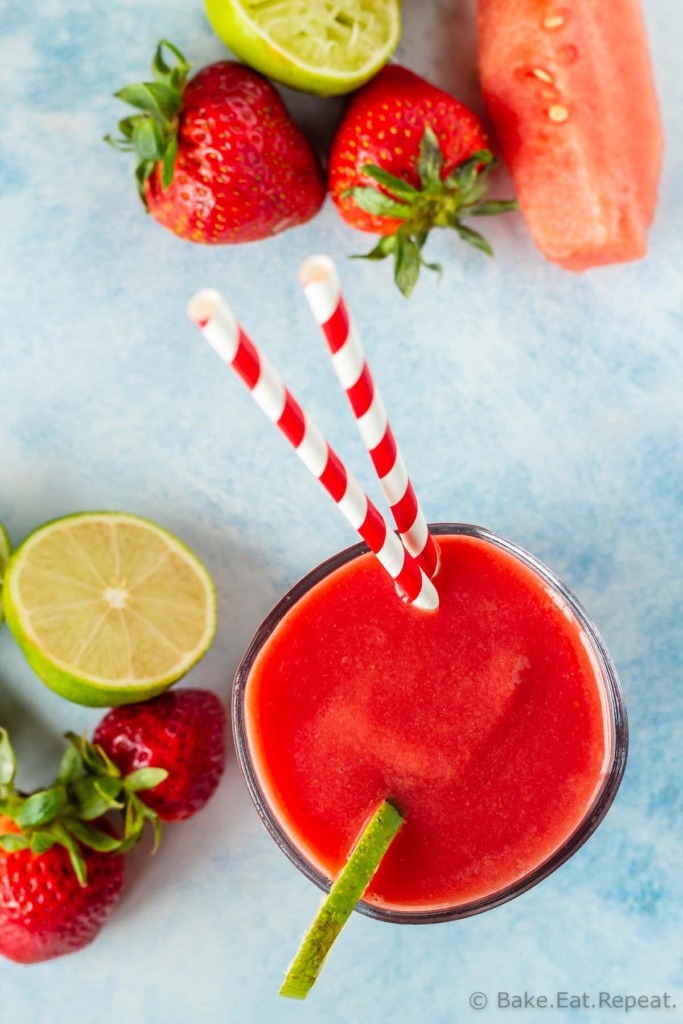 Do you have to use frozen fruit for smoothies?
I use fresh watermelon and lime juice, and frozen strawberries in this smoothie.
You can definitely use fresh strawberries instead if you don't have any frozen fruit, but your smoothie won't be as thick. The frozen strawberries thicken up the smoothie without adding ice to it.
You can make your smoothie thinner by adding less frozen fruit and thicker by adding more, which is why there is a range in the amount of frozen strawberries to add. I always start with 1 cup of frozen strawberries and add more after blending if the smoothie isn't thick enough.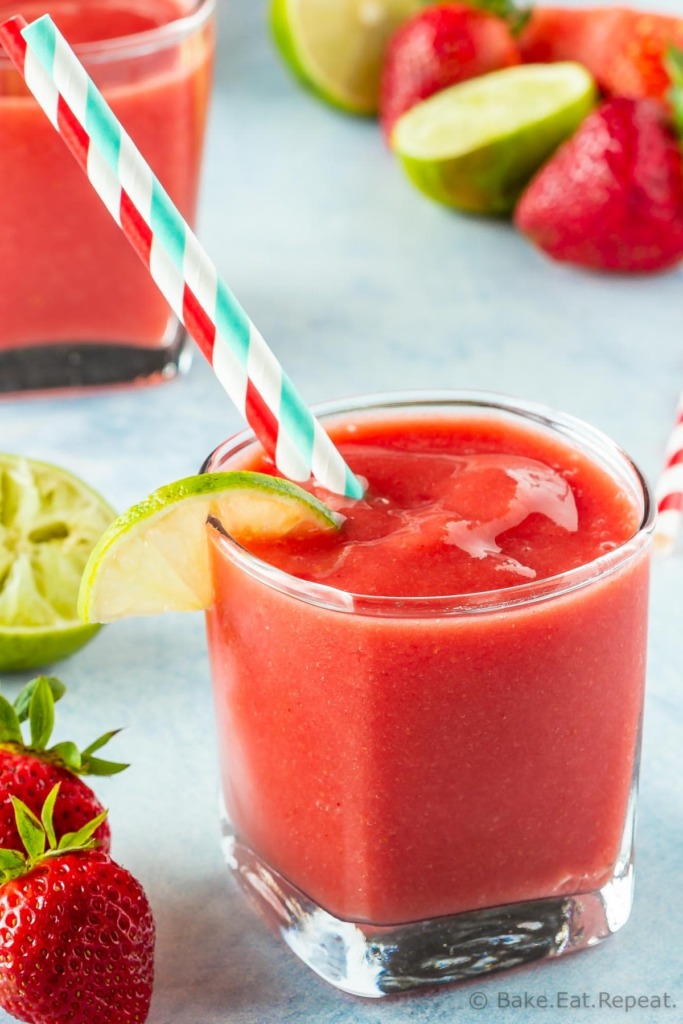 Do ice cubes make smoothies thicker?
Yes, ice cubes will thicken a smoothie. If you only have fresh strawberries, add some ice cubes to make your smoothie thicker.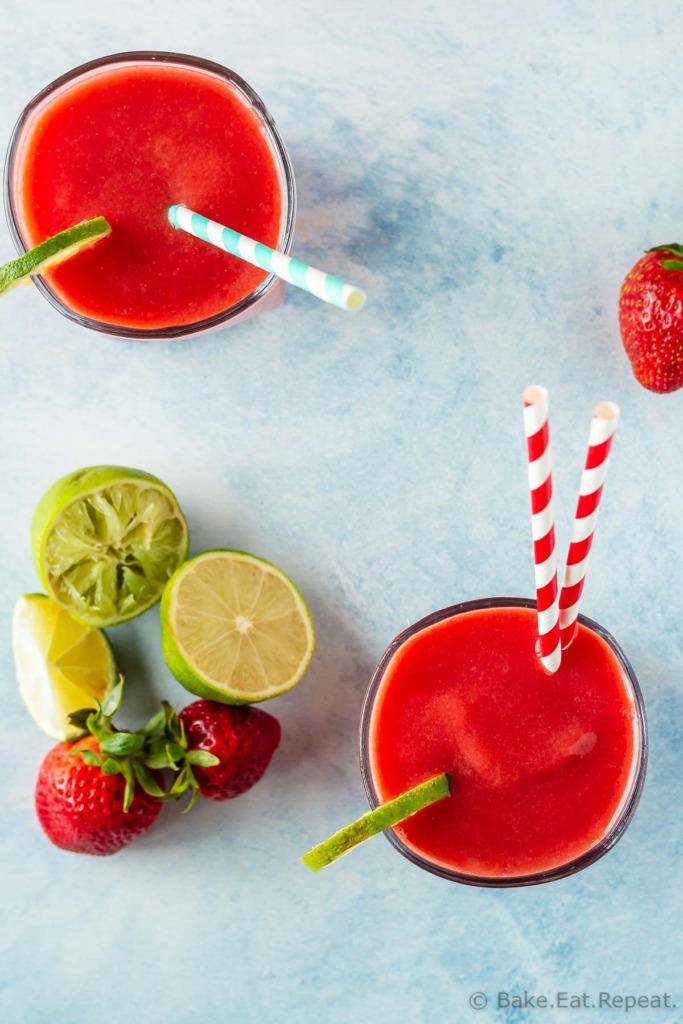 How to make this Strawberry Watermelon Smoothie:
Smoothies are one of the easiest treats to make. This one is particularly easy as there are only 3 ingredients. Blend everything together and you're done. The hardest part is cutting up the watermelon.
If you don't have any frozen strawberries, use fresh instead and add some ice to thicken the smoothie up.
I use this Bosch blender that works with the same base as my stand mixer and love it. It lets us make really thick smoothies as it will blend well with less liquid. If your blender is struggling to blend everything, add more watermelon or some water.
I like to start with 1 cup of frozen strawberries and add more if the smoothie isn't thick enough.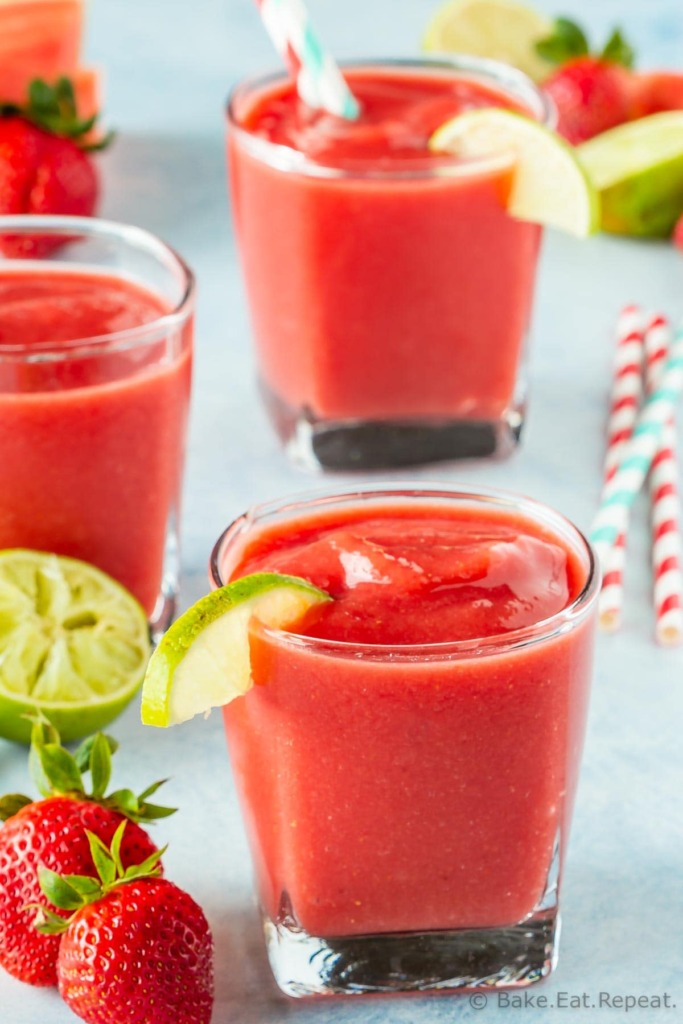 Here are some more great smoothie recipes for you:
I've also shared this Strawberry Watermelon Smoothie recipe over on Food Fanatic.