Easy to make, melt in your mouth homemade tortillas. These tortillas are so much better then the store-bought ones – and easier then you would think!
About a year ago, I started making homemade tortillas, rather than buying them at the store. You know, most of the time, cause it definitely takes a lot longer than grabbing that package off the shelf as you walk by!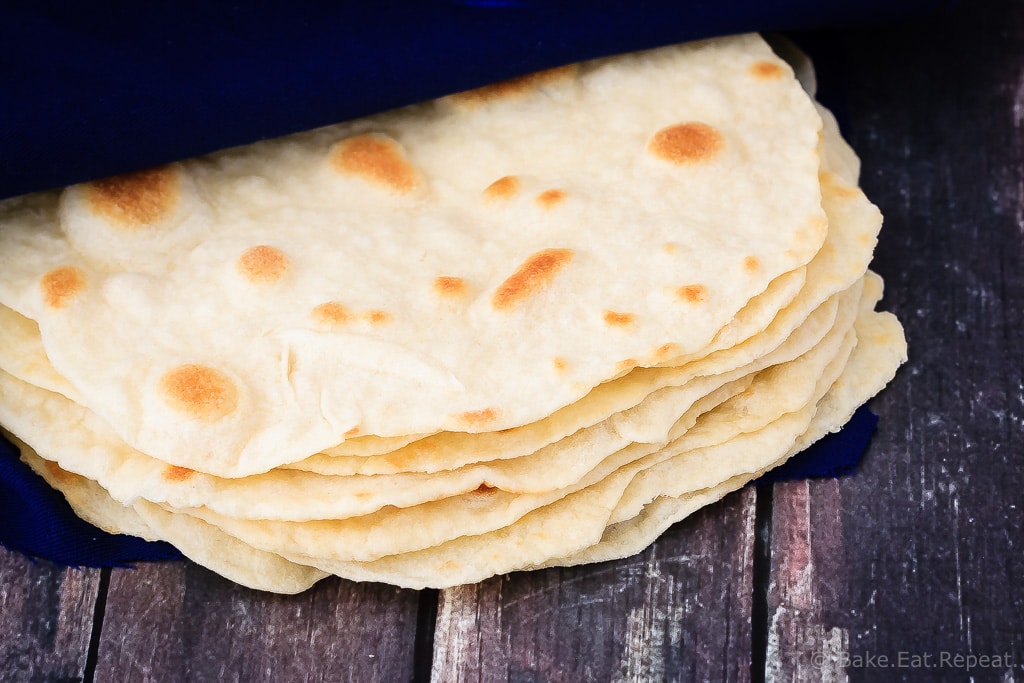 They are just so much better, that every time I give in to the convenience of buying them I'm disappointed and annoyed. They always stick together and have no taste at all.
Homemade tortillas though? They are amazing.
I first tried making homemade tortillas after seeing a number of recipes for them on Pinterest, and they were as good as expected. I had already started making most of my own bread at the time, so tortillas were the next logical step in trying to eliminate most store-bought bread.
They are a bit time consuming, but the more I've made them, the faster I've become, and now I can roll and cook a double recipe in 30-45 minutes, which isn't bad at all. So don't despair if it takes a while the first time, it gets faster!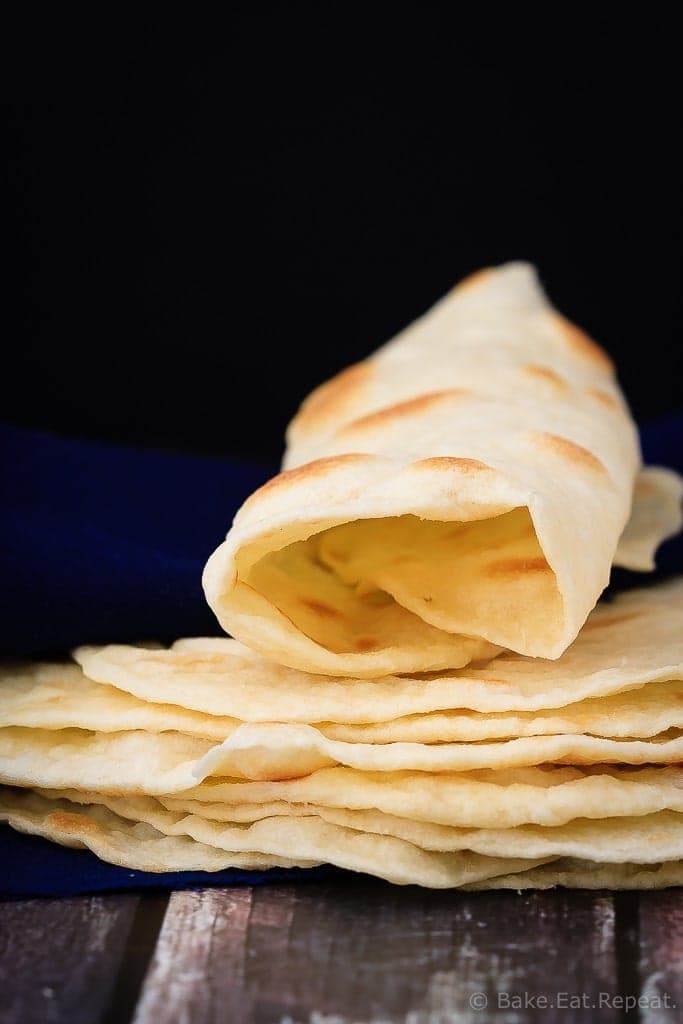 I generally make mine at least half whole wheat, but have made them with just all-purpose flour too and they are divine that way. Also, I have made these using lard, shortening, butter or coconut oil, and all four of those options work well.
I believe that lard is the traditional ingredient to use, but they all work in this recipe, and I haven't noticed much of a difference in taste or texture depending on which I use. Go with your preference, any way you make them homemade tortillas are incredible and well worth the time!
And it doesn't matter if you can't roll out a perfect circle, I sure can't. It's impossible. Using a tortilla press definitely helps with this if you have one, and it's WAY faster too!
But the kids get a kick out of the crazy shapes that sometimes happen – and they all taste great!