This slow cooker butter chicken is so easy to make. It's the perfect weeknight meal with very little prep time! Everyone will love it!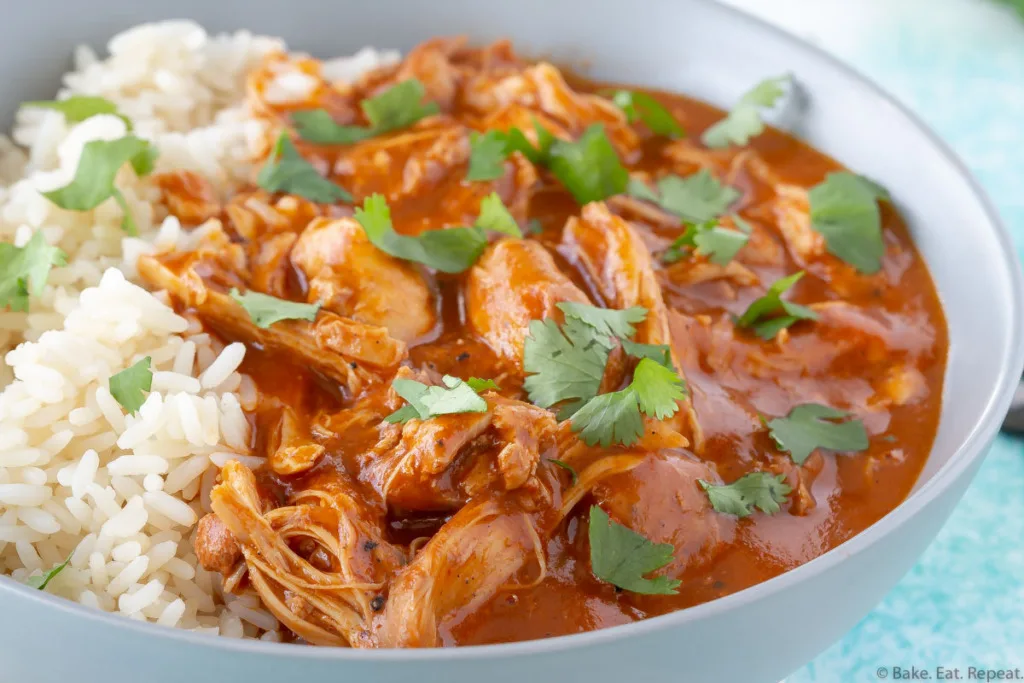 Have you ever made butter chicken at home? I actually hadn't even eaten Indian butter chicken until about 5 years ago.
My kids weren't sure about butter chicken at first, because let's be honest, it really doesn't look that appealing.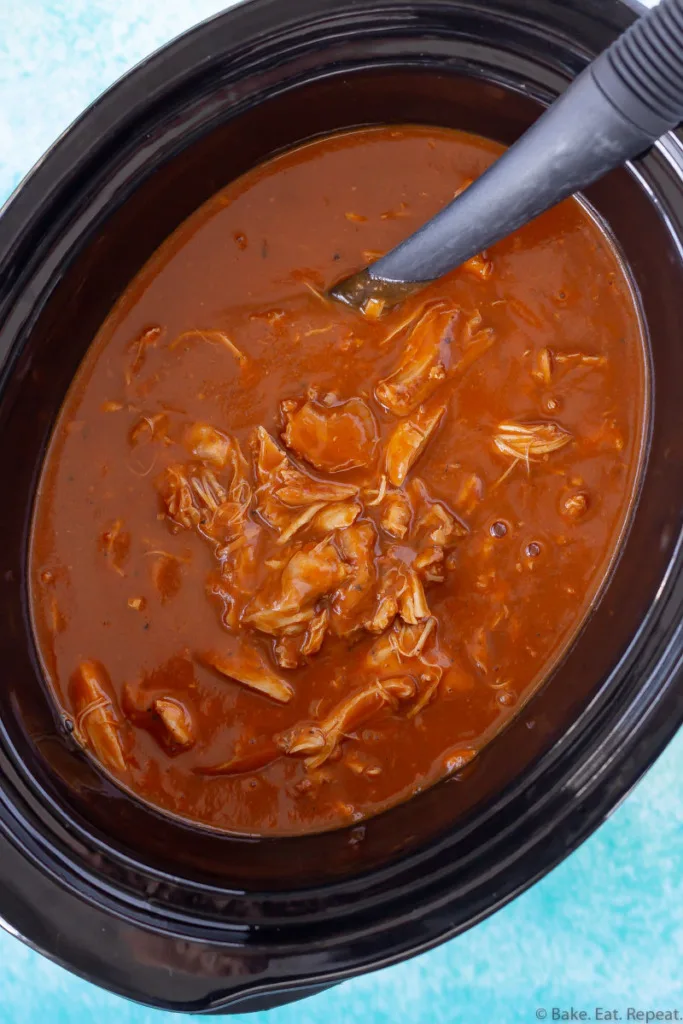 But years of having a food blogger in the house has made them pretty adventurous, and they loved it when they tried it.
This slow cooker butter chicken recipe comes together quickly, with just a few minutes of prep work to make the sauce.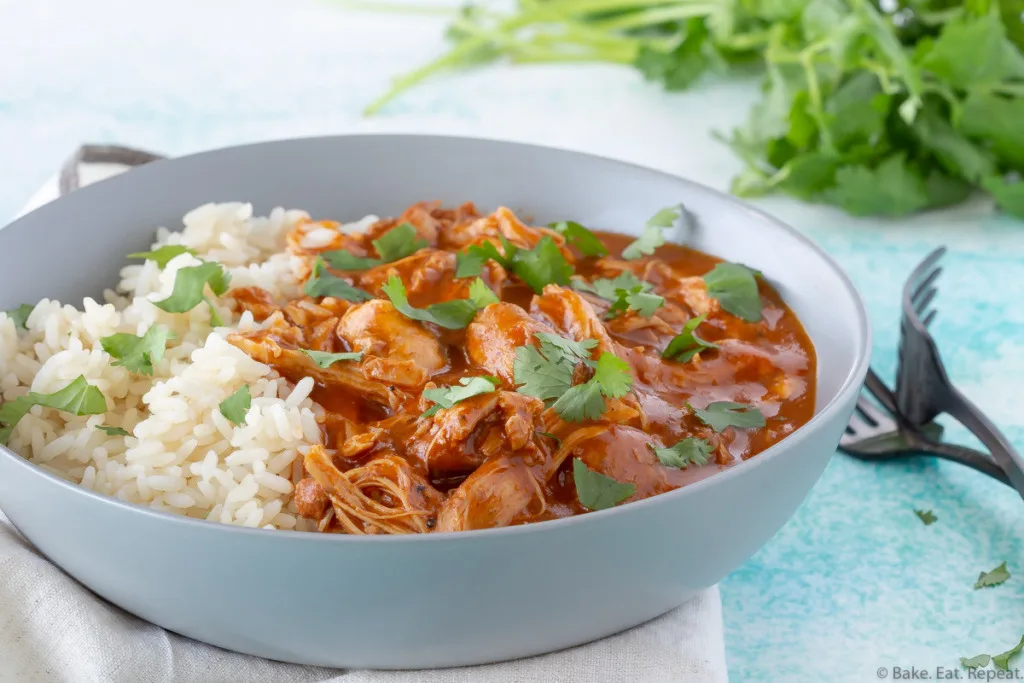 The chicken then cooks up in the sauce in the slow cooker for an easy, tasty meal.
It even freezes well if you have leftovers, or want to double the recipe and freeze half for later.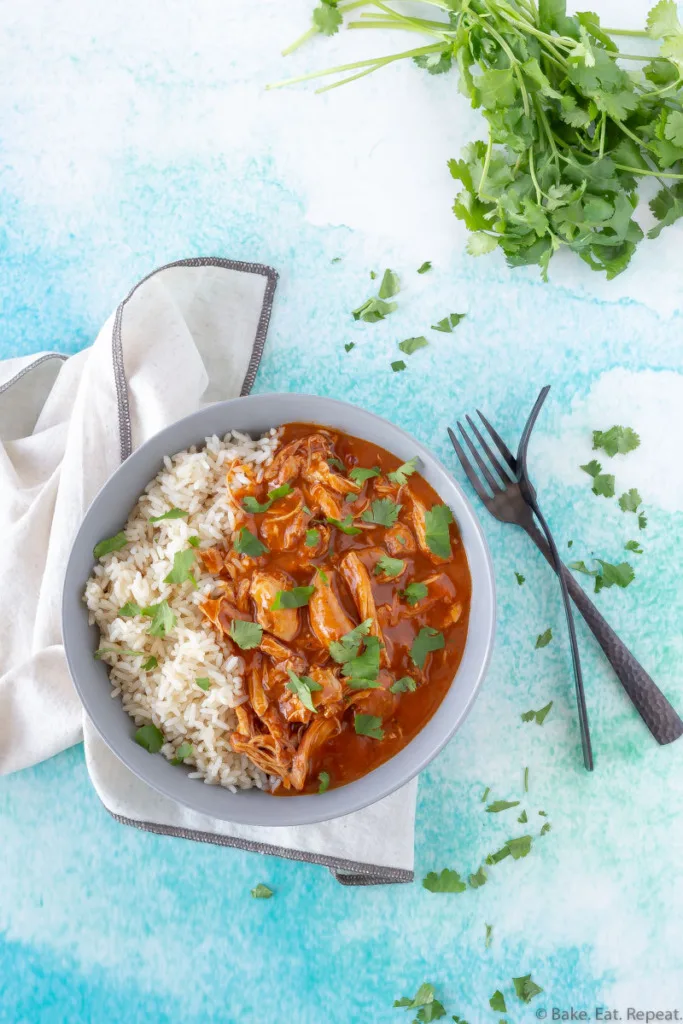 Is butter chicken meant to be spicy?
Butter chicken should have lots of flavour, but it isn't supposed to be super spicy.
This easy recipe is not spicy. My kids love it and they do not love spicy food.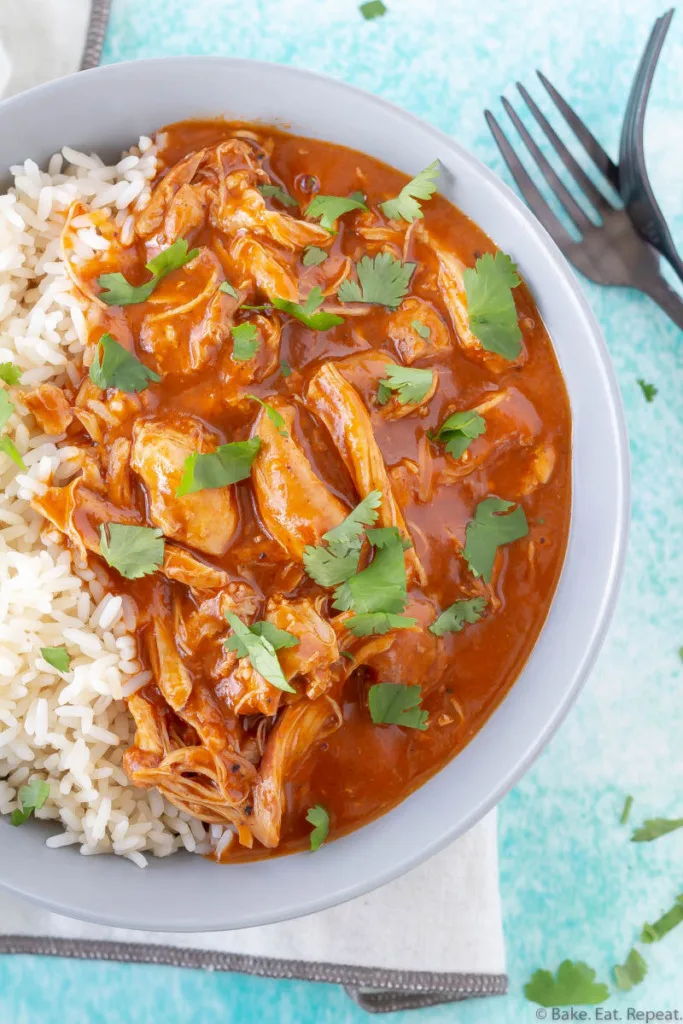 However, my husband likes his butter chicken spicy, so he typically sprinkles some crushed red peppers on his serving.
Go with your preference on this. You can definitely increase the amount of crushed red peppers in the sauce if you prefer your butter chicken with a bit of heat!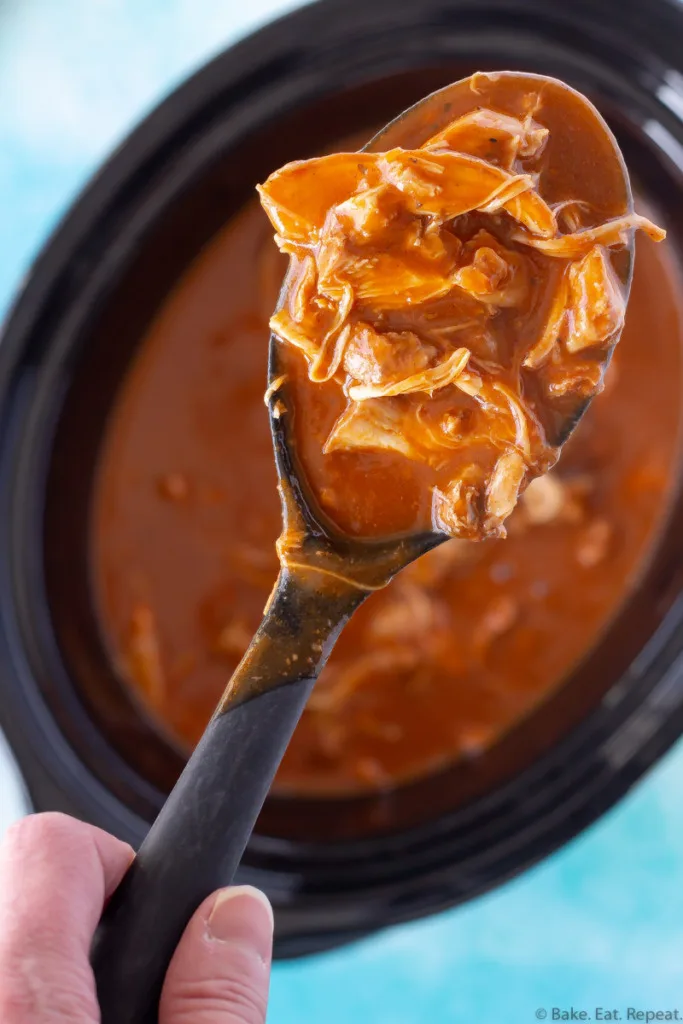 What can I use instead of cream in butter chicken?
I usually make this recipe with heavy cream (35% whipping cream). But I have substituted half and half cream when that's what I had and it works very well.
I've even made it with milk instead of cream and it still tasted fantastic.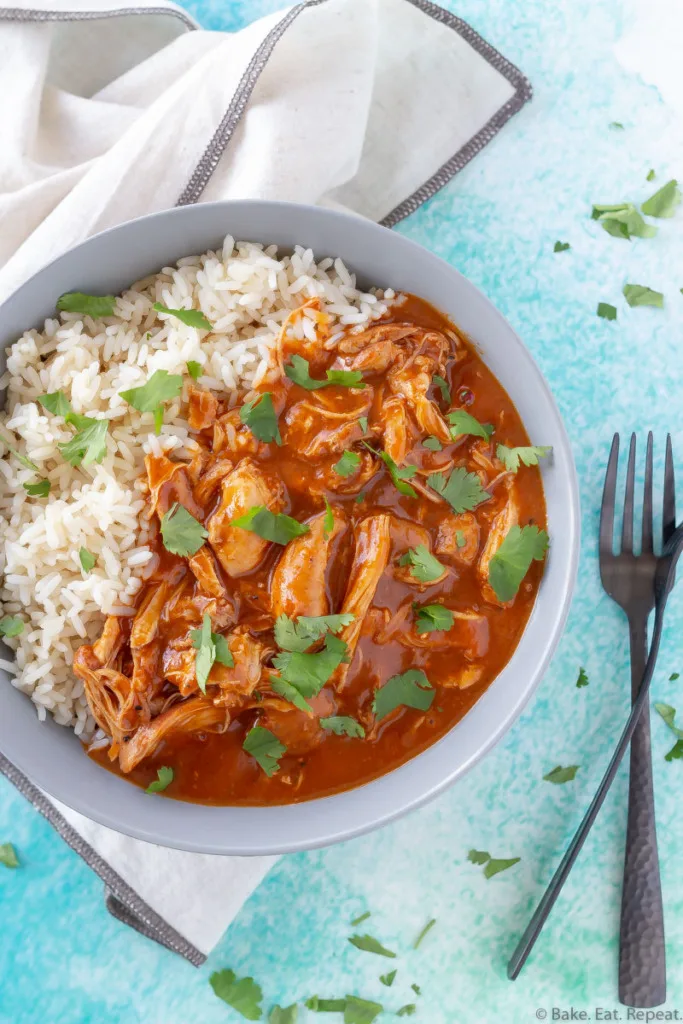 With either of those substitutions, the sauce won't be as rich, and will be a bit thinner, but it will still taste great.
So use whatever you have – it will be amazing.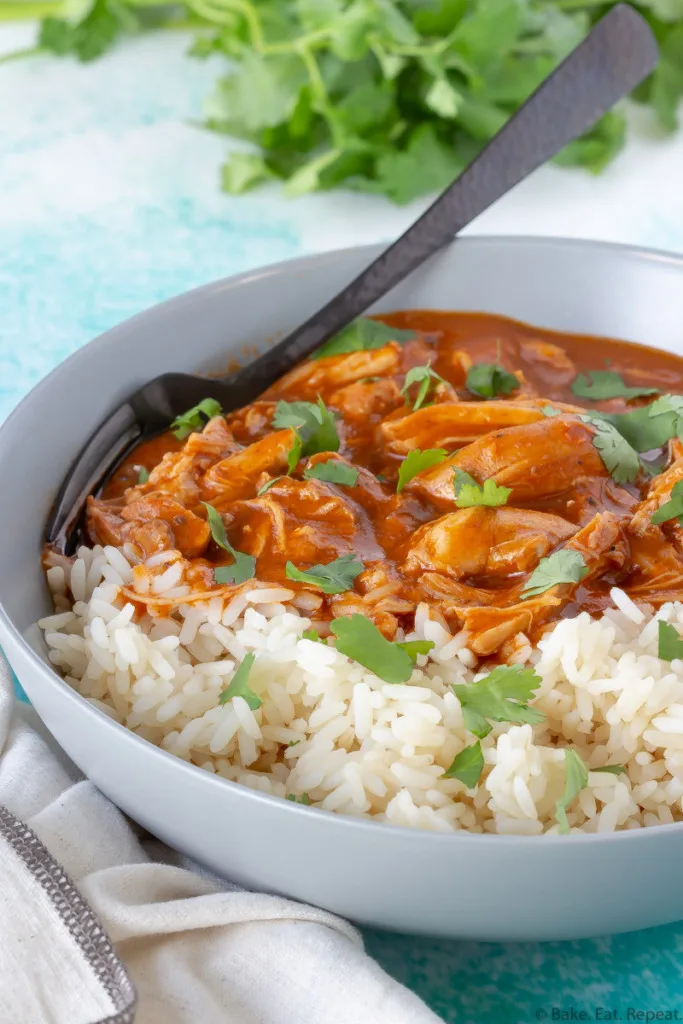 How to make Slow Cooker Butter Chicken:
I made this recipe in a 5 quart slow cooker, but it would work well in a larger one too.
You can freeze any leftover butter chicken in a freezer bag or freezer safe container, and reheat it on low in the microwave or slow cooker for another meal.
I also have an Instant Pot Butter Chicken recipe if you prefer to cook this in your pressure cooker.
Here are some more great slow cooker meals for you: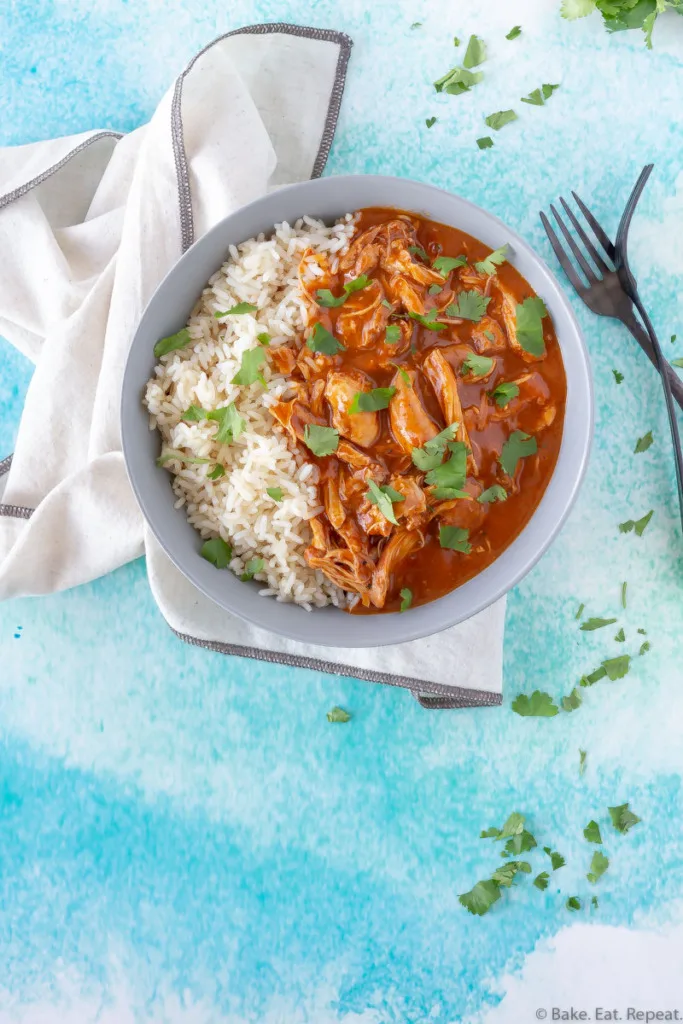 I've also shared this Slow Cooker Butter Chicken recipe over on The Weary Chef.