This honey lemon baked salmon with a sunflower kale salad is quick and easy to make and you will love it! A 30 minute meal you'll make again and again!
This post was sponsored by Eat Smart as part of an Influencer Activation for Influence Central and all opinions expressed in my post are my own.
Summer is here and I immediately want to eat all the salad.
I don't know about you, but as soon as it gets warmer outside, I feel the need to start eating healthier. Maybe it's because I get out running again once the snow disappears, or maybe it's just because soups and stews and things are too warm to want to eat – but salad is definitely winning in the dinner time rotation right now!
This honey lemon baked salmon with Eat Smart's Sunflower Kale Salad Kit has made it onto our table 3 times in the last couple of weeks – and I'm not sick of it.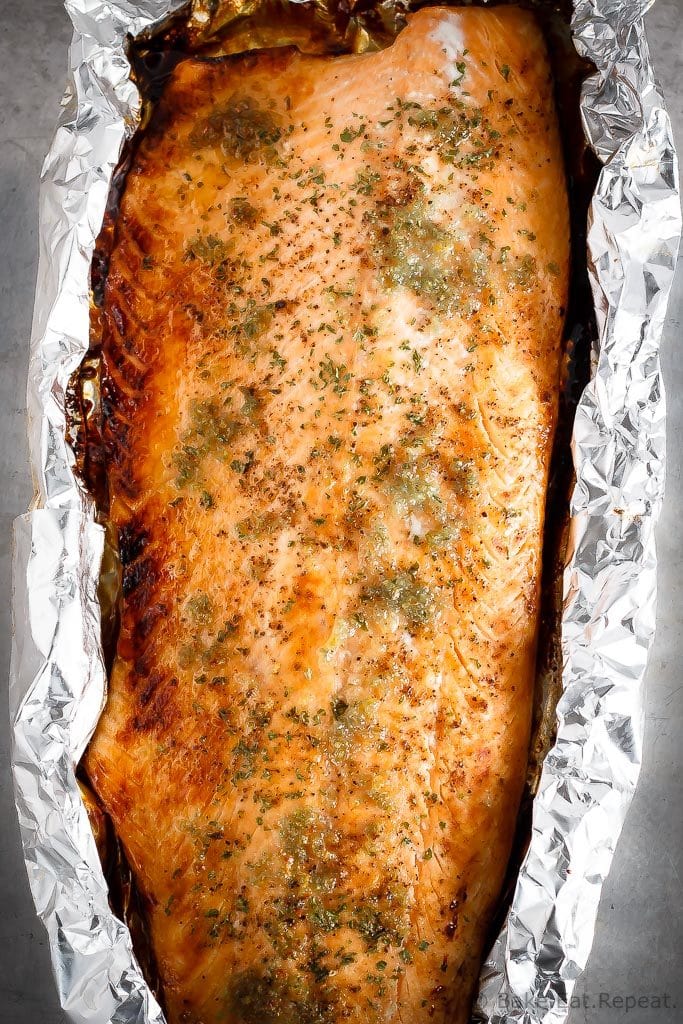 The honey lemon baked salmon is the perfect compliment to this salad that has six superfoods in it: broccoli, green cabbage, kale, chicory, dried cranberries, roasted sunflower seeds and a honey dijon dressing. Although I really think that it would go well with any of Eat Smart's chef-inspired salad kits!
I don't actually buy the pre-made salad kits too often, but when I do, I go for the Eat Smart ones. I love that 90% of their products are free from high fructose corn syrup, artificial preservatives and hydrogenated fats as well as artificial colours, flavours and sweeteners – and they plan to have the clean label on all of their products by the end of 2018.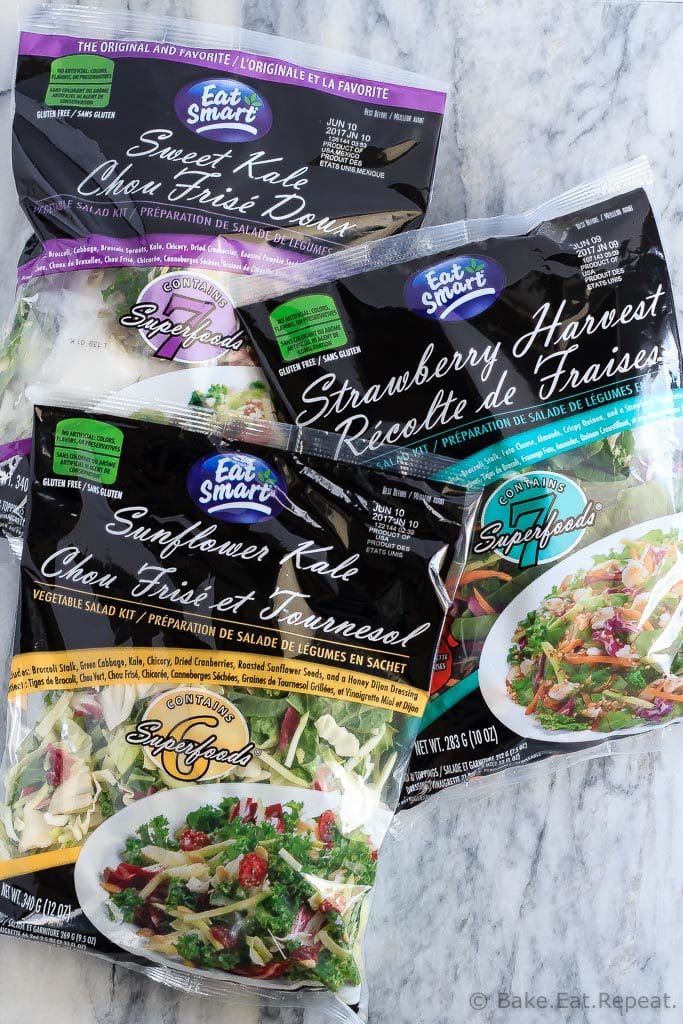 So far, all of Eat Smart's cut vegetable products, salad blends, Salad Shake Ups, and several of the salad kits (Sweet Kale, Strawberry Harvest, and Sunflower Kale) have the clean label. I like to know what's in our food, so buying products where all of the ingredients are recognizable is important to me. These salad kits are a great way to have convenient, easy to make food without sacrificing health or flavour.
Using the Sunflower Kale salad kit for this meal makes it super quick and easy to get on the table. The honey lemon baked salmon takes approximately 2.4 seconds to get in the oven (okay, maybe 5 minutes), and the salad basically makes itself.
If you have leftover salmon (we did) – you should probably grab one of Eat Smart's new Salad Shake Ups to have with it for lunch the next day. I did that twice, adding the leftover salmon to both the Tropical Lime and Avocado Ranch Salad Shake Up and it was fantastic with both. A fast, easy and filling lunch – and healthy too!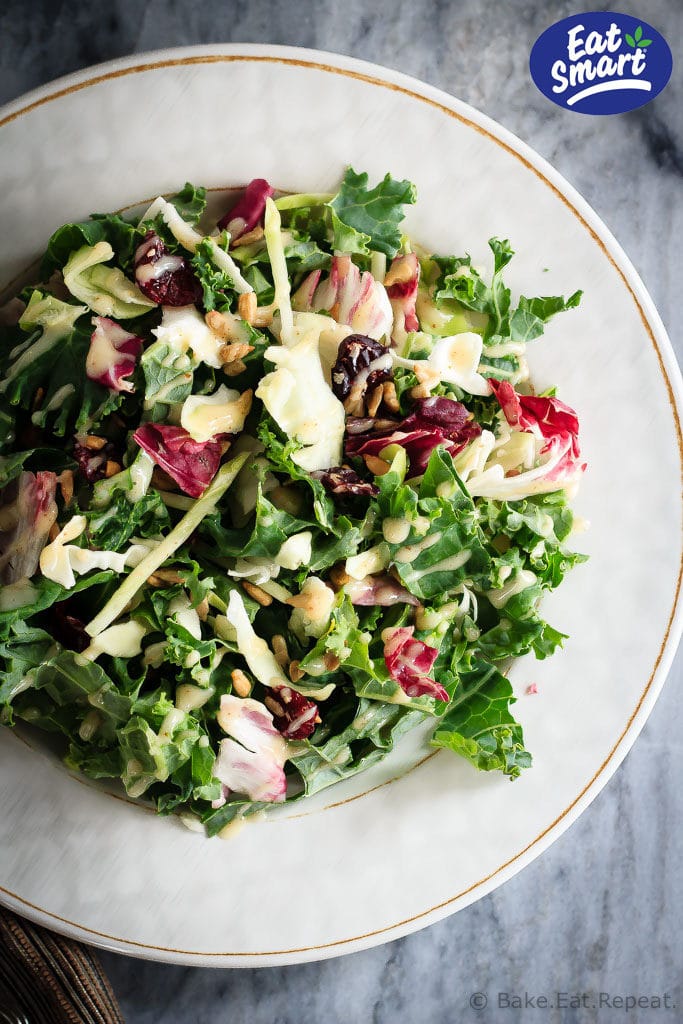 Also – if you think you don't like kale, don't let that stop you from trying out these salad kits. I have adamantly stated that I don't like kale at all – and I love these salads!
The first time I tried one was at my in-laws place, and I told my mother-in-law that I didn't really like kale but hey, I'd try this salad that she was raving about. It was an "I don't really like kale….oh wait, I want more of this" moment.
Works for me – it's nice to have a convenient, healthy option like these salad kits available for those crazy busy nights!
If you'd like to check out the Eat Smart products (they're the first brand in this category to commit to clean ingredients), you can find more information at the Eat Smart website. You can also subscribe for their monthly newsletters under "Receive Exclusive Offer" on the bottom right of the website homepage.