These apple cinnamon muffins are low in sugar and are made with no oil or butter. Filled with oats and apples they're hearty, delicious muffins that are healthy enough for breakfast. They also freeze well for easy grab and go snacks!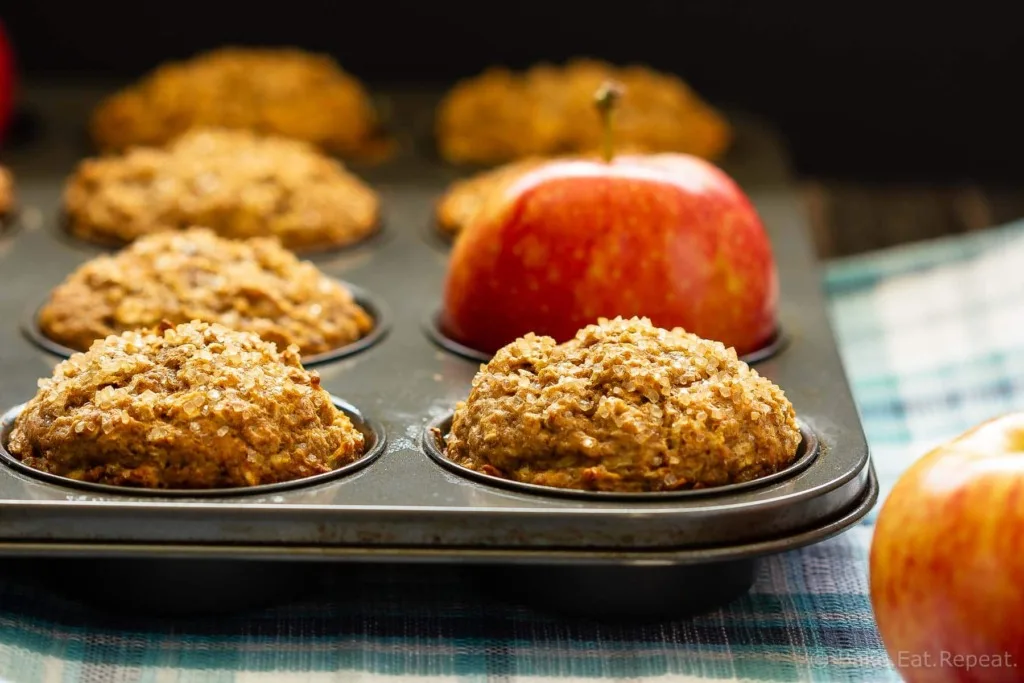 We go through a lot of muffins at my house. I make them at least weekly and try to always have the freezer stocked as well because they're such a great on the go breakfast or snack.
We grab them on the way out the door, we like having them on hand for breakfast in the morning, they're perfect to pack in the kids lunches – basically muffins are just the best kind of snack.
I like to have a lot of muffin recipes available to me so there's always one I can whip up at a moment's notice. Which brings me to the other thing I love about muffins – they literally take just minutes to make. And you usually only need a bowl and a spoon to mix up the batter. No dragging out the big heavy stand mixer or the electric hand mixer to make them.
These apple cinnamon muffins do require you to grate some apples, which I'll admit is a bit of a pain, but you can always just take out the core and toss the rest of the apple into the food processor to give it a quick chop rather then grating them with the regular old box grater. That makes it a bit faster. They are totally worth the time anyways because these apple cinnamon muffins are fantastic.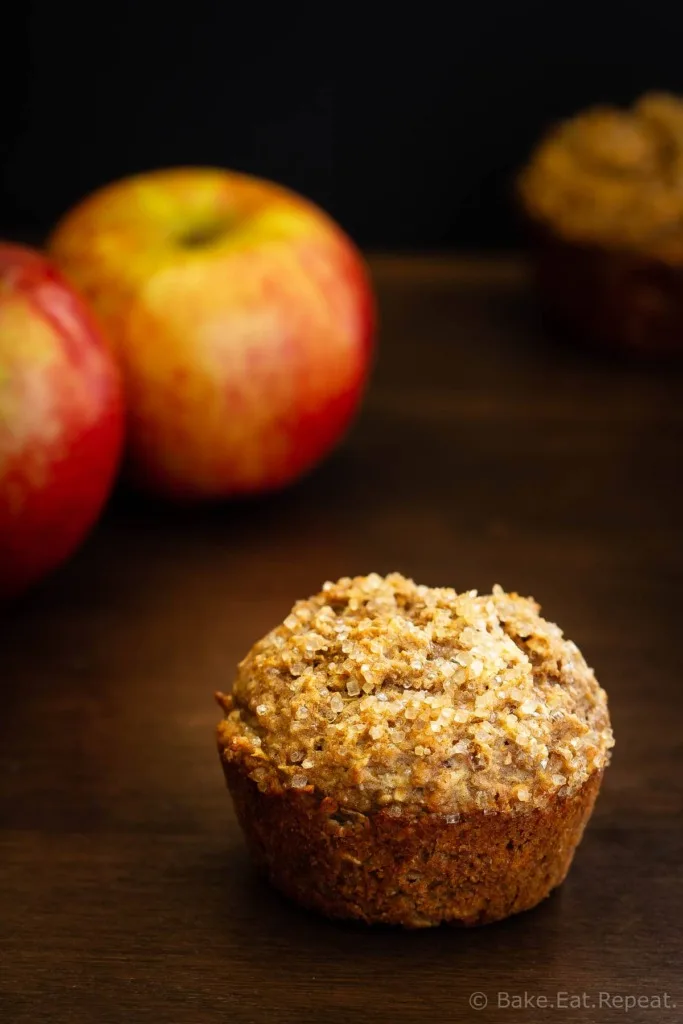 They're filled with oats, apples and cinnamon and make a hearty muffin that is perfect for breakfast or an on the go snack. The oats make them a bit denser, they're not light and fluffy almost cupcake style muffins, but I kind of like that in a muffin that I'm having for breakfast.
These apple cinnamon muffins are definitely healthy enough for breakfast – you don't feel like you're having a cupcake masquerading as a muffin with your morning coffee! Low in sugar, no added butter or oil, and filled with oats and apples – plus you can even make them with 100% whole wheat flour if you like and they're still good.
The perfect breakfast food – you should probably go whip up a batch right now!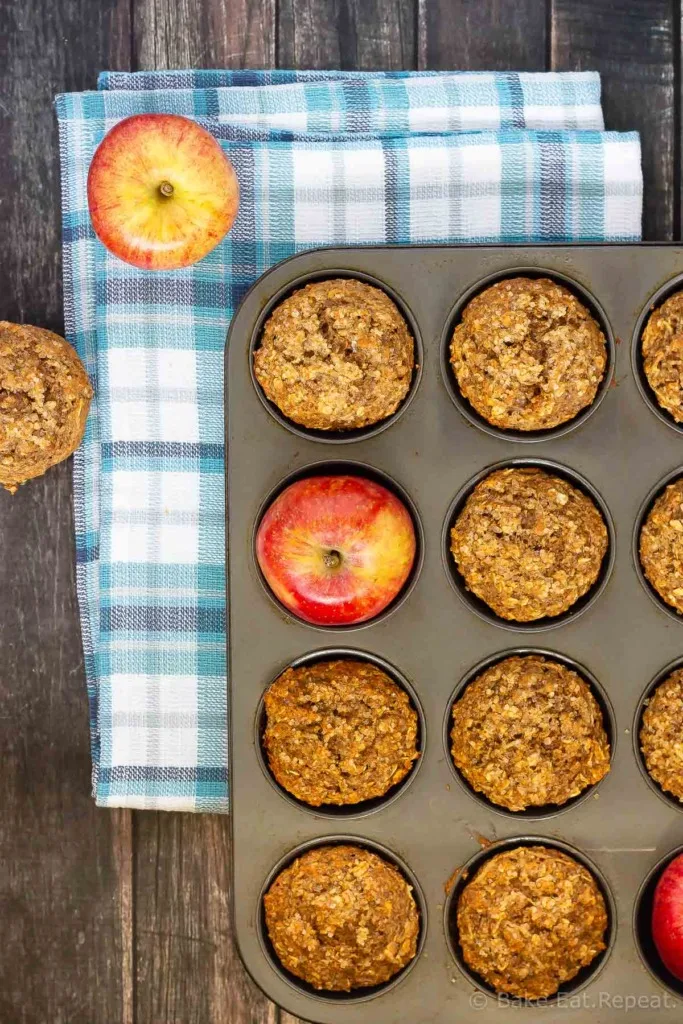 Tips for perfect Apple Cinnamon Muffins:
I've also shared this Apple Cinnamon Muffins Recipe over on Food Fanatic.