This cranberry pistachio biscotti is super easy to make and is the perfect treat to have with your morning tea or coffee!
This cranberry pistachio biscotti is absolutely delicious!
And it's perfect for Christmas, with red cranberries and green pistachios throughout the crunchy cookies.
If you've never made homemade biscotti before, I highly recommend it.
It's so easy to make, and homemade biscotti is so much better than the kind you can buy at the store.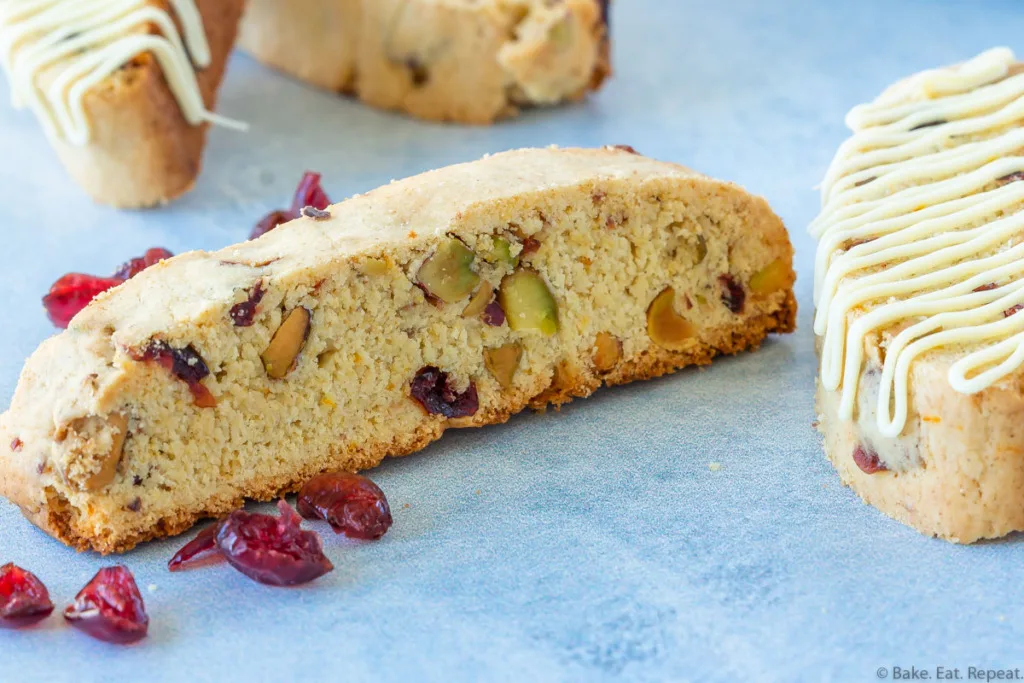 Perfectly crunchy, with a hint of cinnamon, this cranberry pistachio biscotti is the perfect morning treat with a cup of tea or coffee.
It's definitely not going to last long here!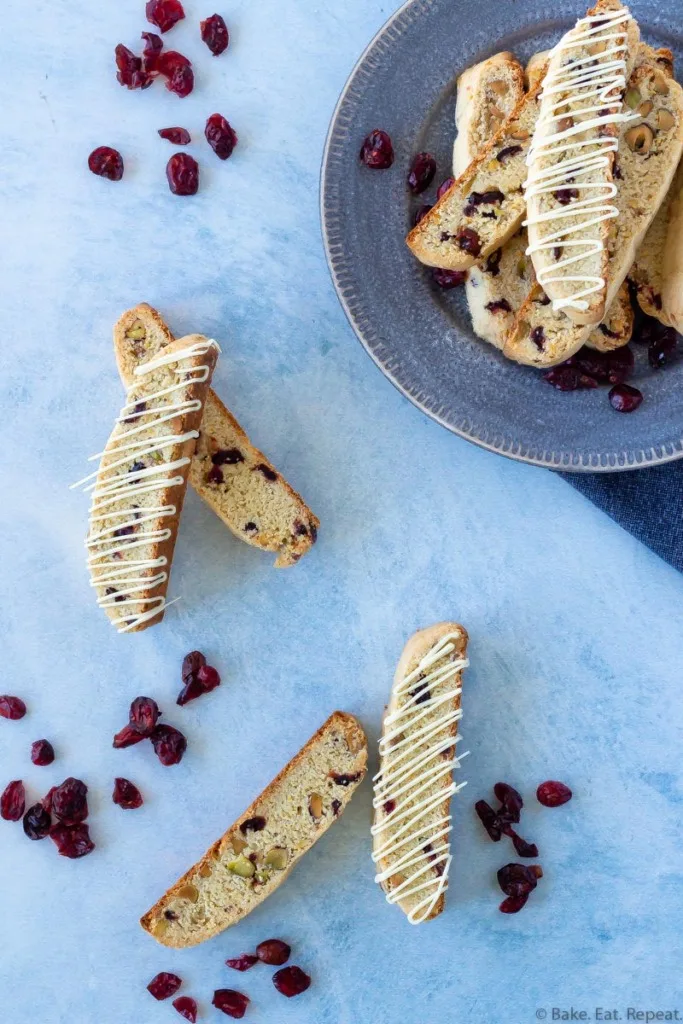 Should biscotti be crunchy?
Biscotti are Italian cookies that are baked twice.
They are crunchy cookies that are perfect for dipping in tea or coffee.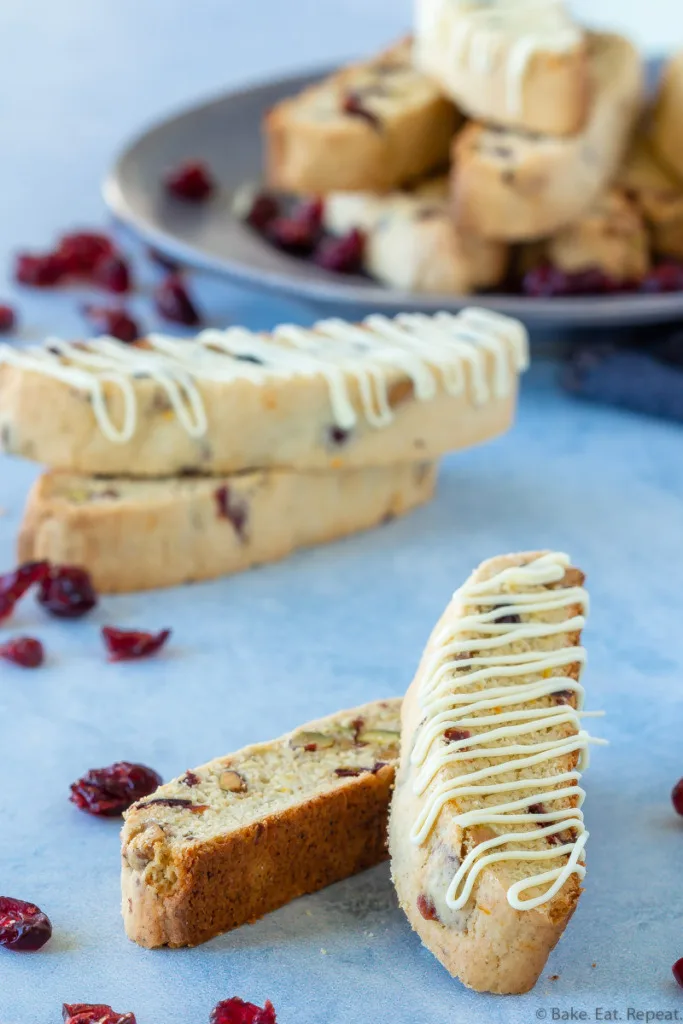 They are supposed to be crunchy, but not so much so that they're hard to bite into if you aren't dunking them in a drink!
Making them at home is the best way to get perfectly crunchy biscotti that aren't rock hard and difficult to eat!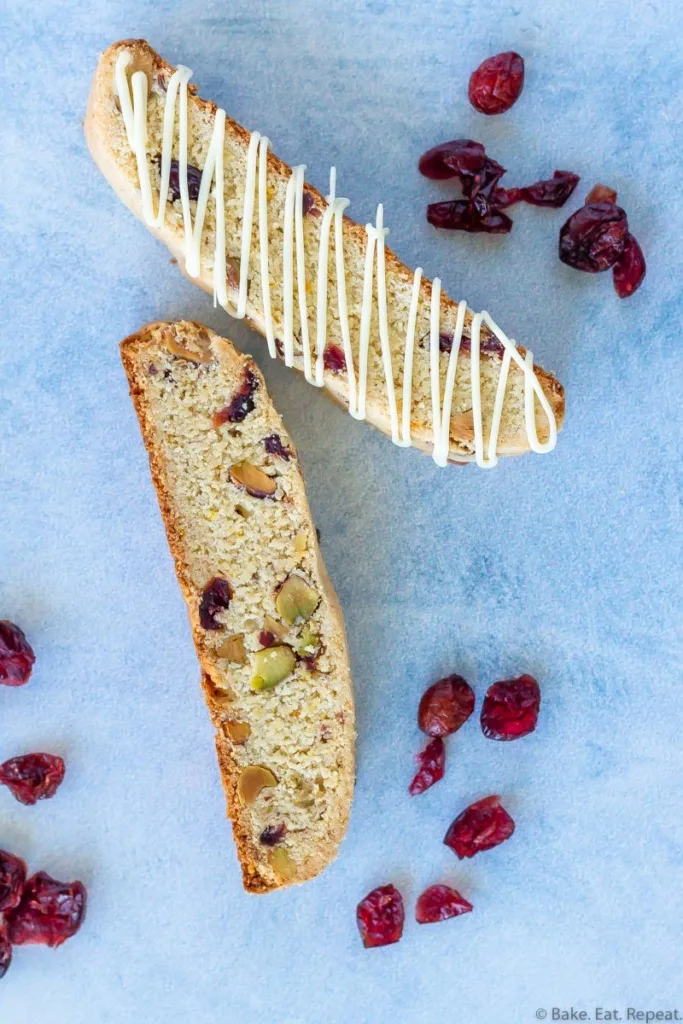 How long can you keep biscotti?
Biscotti keeps well in an airtight container for up to 2 weeks at room temperature.
You can also freeze them for up to 3 months.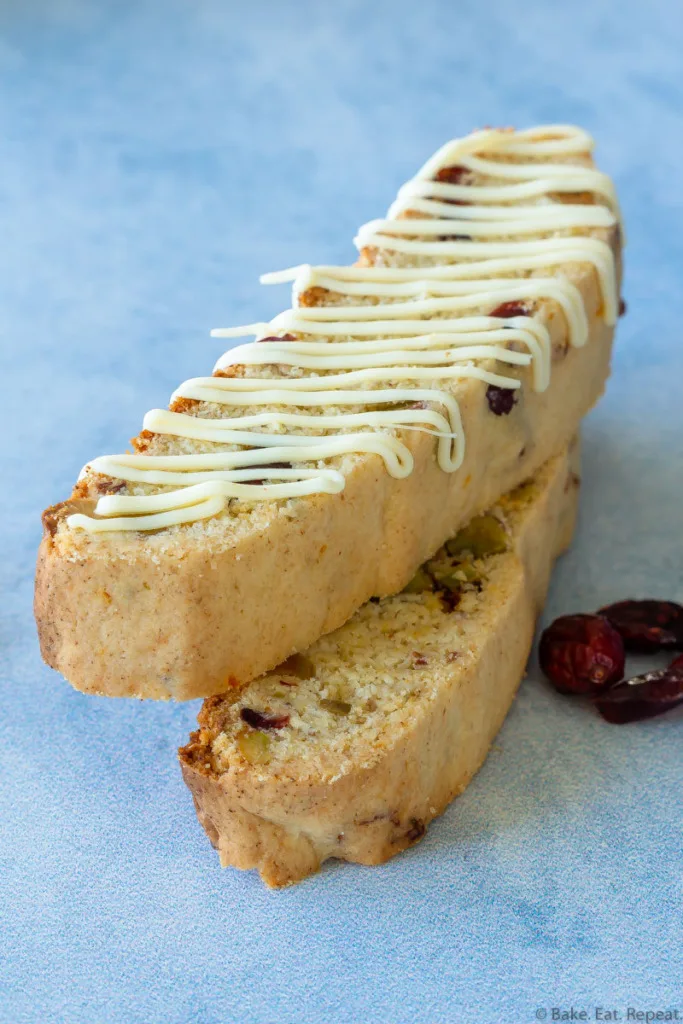 Should biscotti be hard or soft?
After the first bake, the logs of biscotti dough will be very lightly browned and firm to the touch, but not hard.
After cooling for 6-8 minutes, the logs are sliced into individual biscotti and baked again.
This second bake cooks the biscotti so that it has a crunchy texture, which makes it the perfect cookie for dunking in your tea or coffee.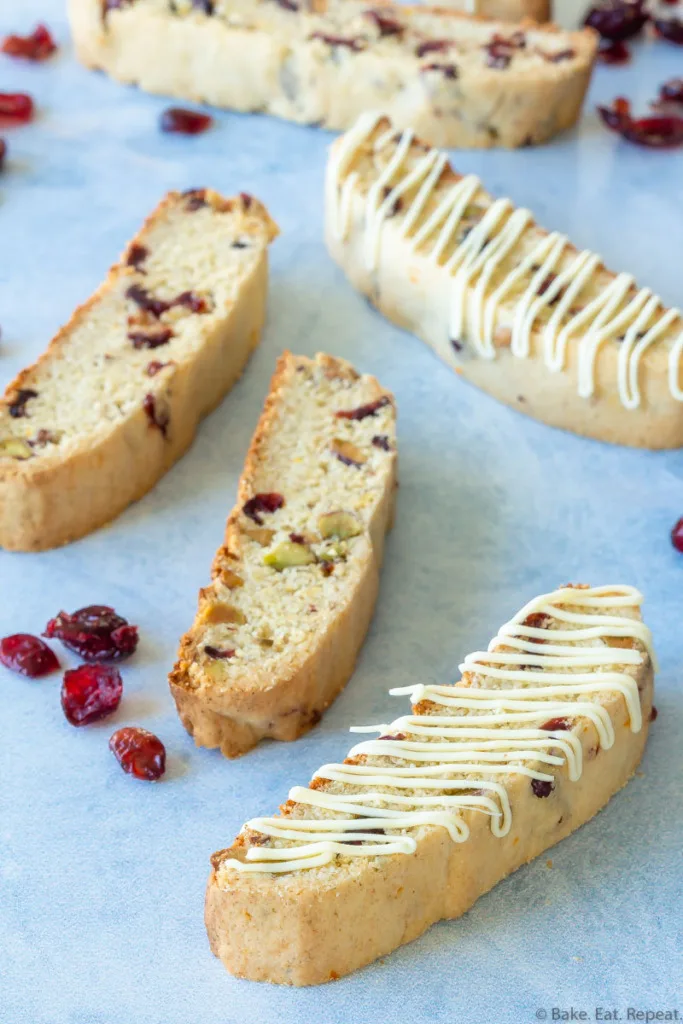 How to make Cranberry Pistachio Biscotti:
Let the biscotti cool after the first bake for 6-8 minutes before slicing them into individual cookies to bake again.
Use a long serrated knife to slice the biscotti. This will work best, especially with the cranberries and pistachios in the dough.
The white chocolate drizzle is optional. We liked these biscotti either way, so go with your preference.
Here are some more great cookie recipes for you: