This Israeli couscous with mushrooms is so quick and easy to make for the perfect side dish. You will love this easy pearl couscous recipe!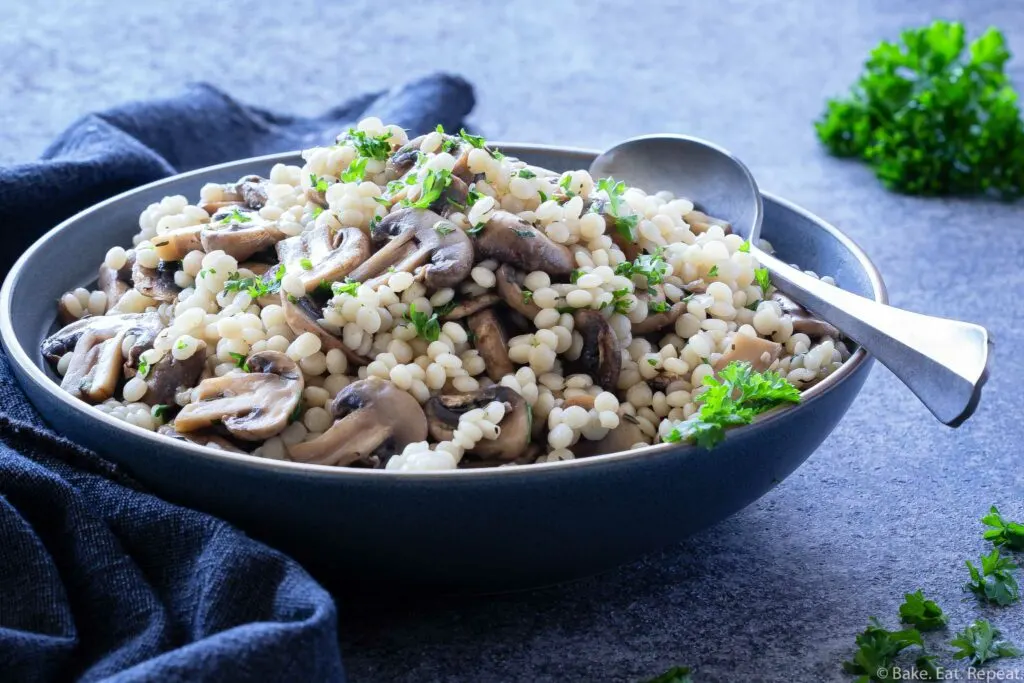 If you're looking for an easy to make, tasty side dish that the whole family will love, this is the recipe for you.
This Israeli couscous with mushrooms is so quick and easy to make, and it's absolutely delicious.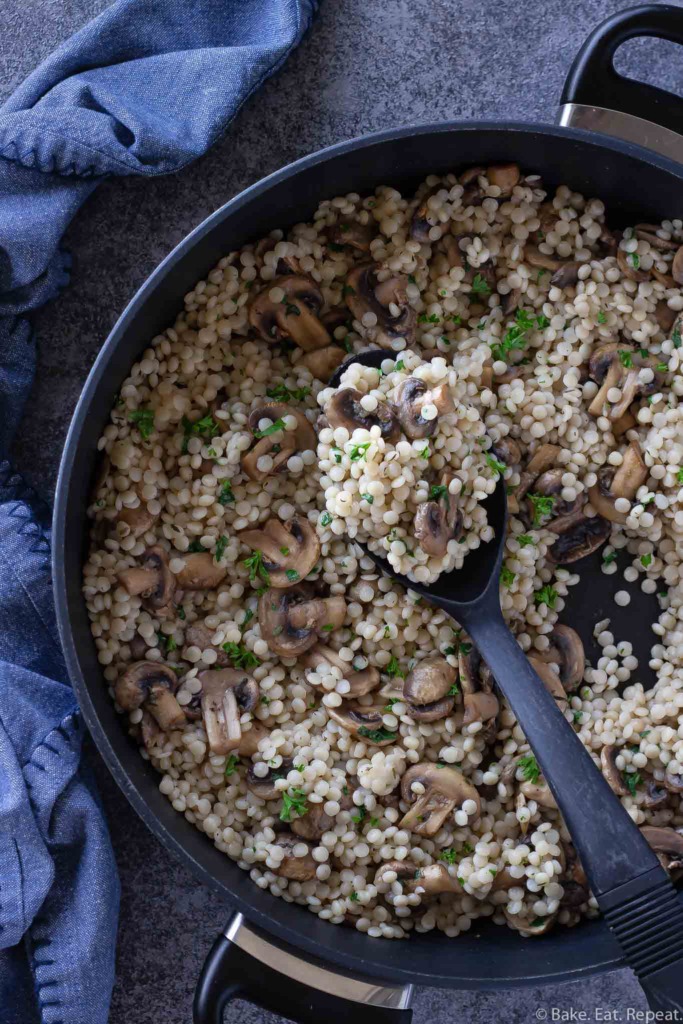 If you like this One Pot Mushroom Chicken and Rice recipe, you will quite likely enjoy this pearl couscous recipe as well.
The flavours are very similar, but this is much quicker to make – obviously, since there's no chicken to cook!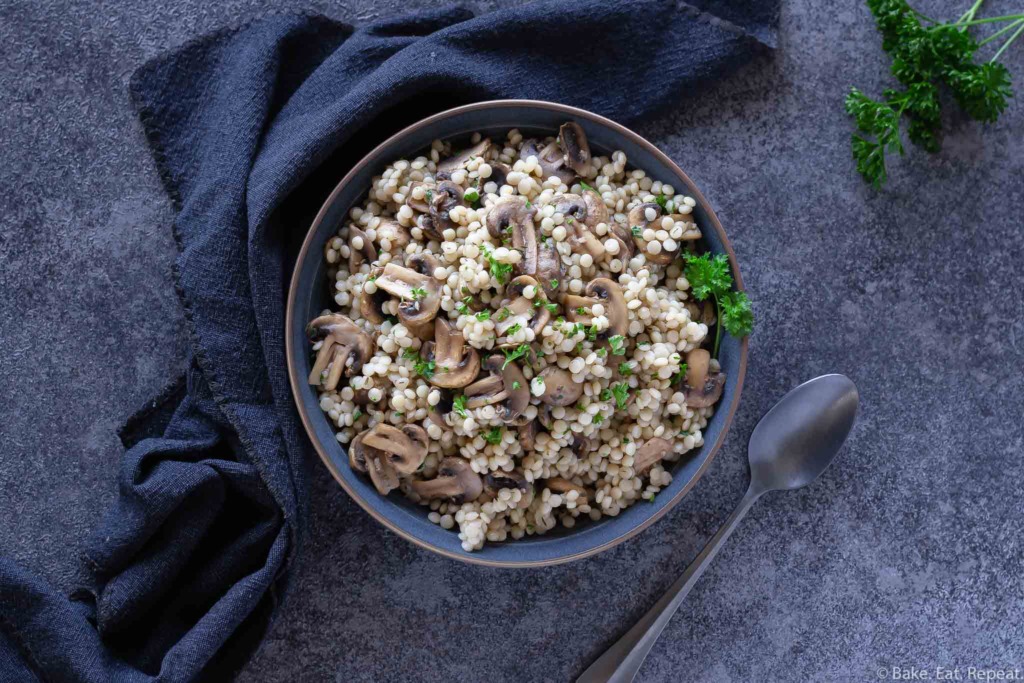 This recipe does make quite a lot, and will easily serve six as a side dish. Maybe even a few more if you don't have big eaters.
It easily serves my family of five with a generous portion left over that one of the kids happily takes for lunch the next day.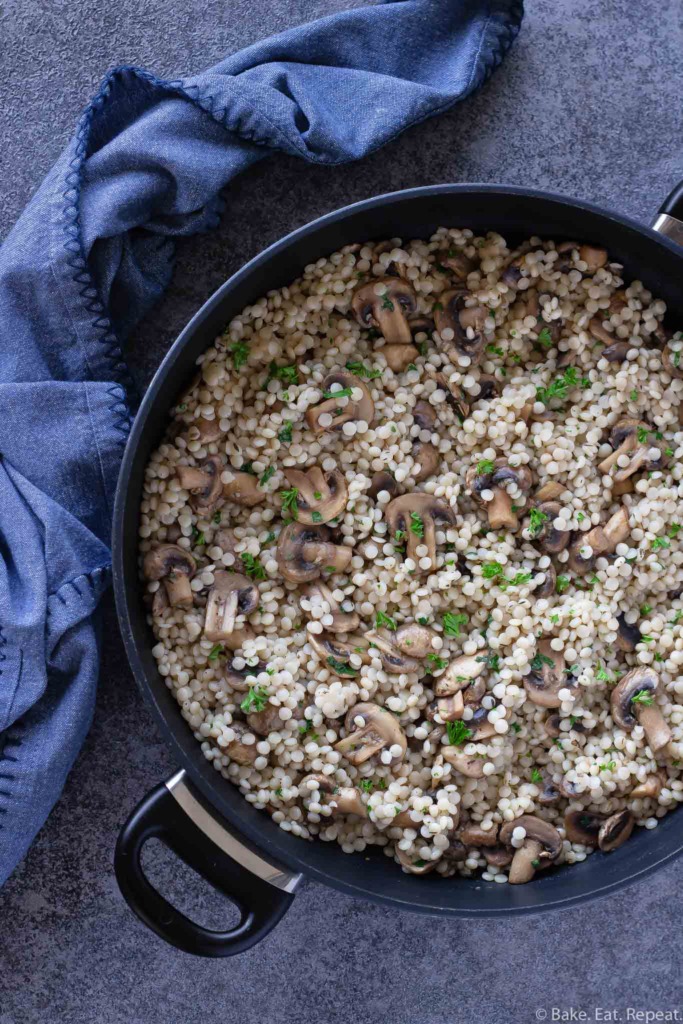 What is Israeli couscous also known as?
Israeli couscous is also known as pearl couscous, ptitim, and giant couscous. It's actually a type of pasta made from semolina and wheat flour.
It's called Israeli couscous because it was developed in Israel in the 1950's as a substitute for rice.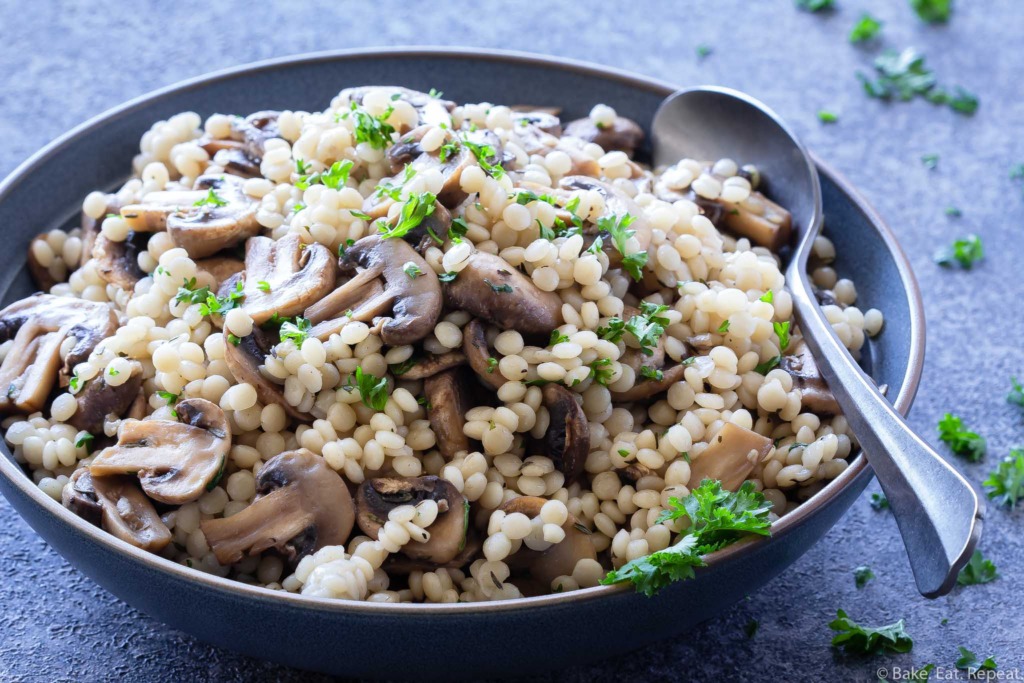 Can you substitute regular couscous for Israeli couscous?
No, the two are both called couscous, but they aren't the same, and don't have the same preparation time. Regular couscous would not be a good substitute for the Israeli couscous in this recipe.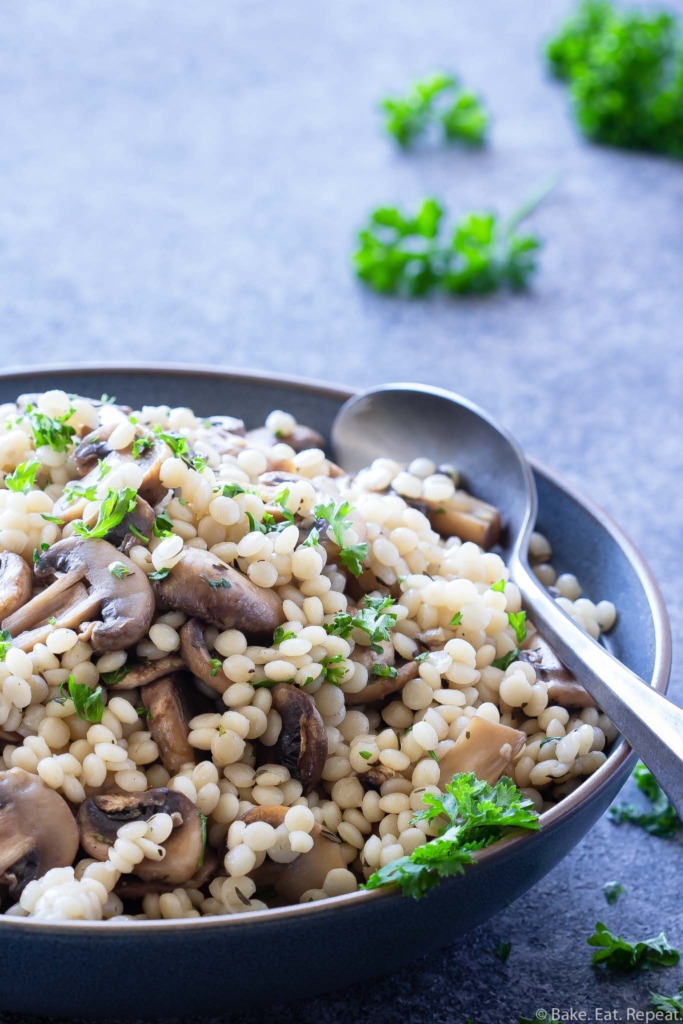 How to make Israeli Couscous with Mushrooms:
This recipe serves six as a side dish. If you want to add some cooked chicken and make it more of a main dish, it would likely only serve 4.
You can replace the dried parsley with 1/4 cup of chopped, fresh parsley, stirred in at the end of the cook time.
Leftovers keep well for a couple of days in an airtight container in the fridge.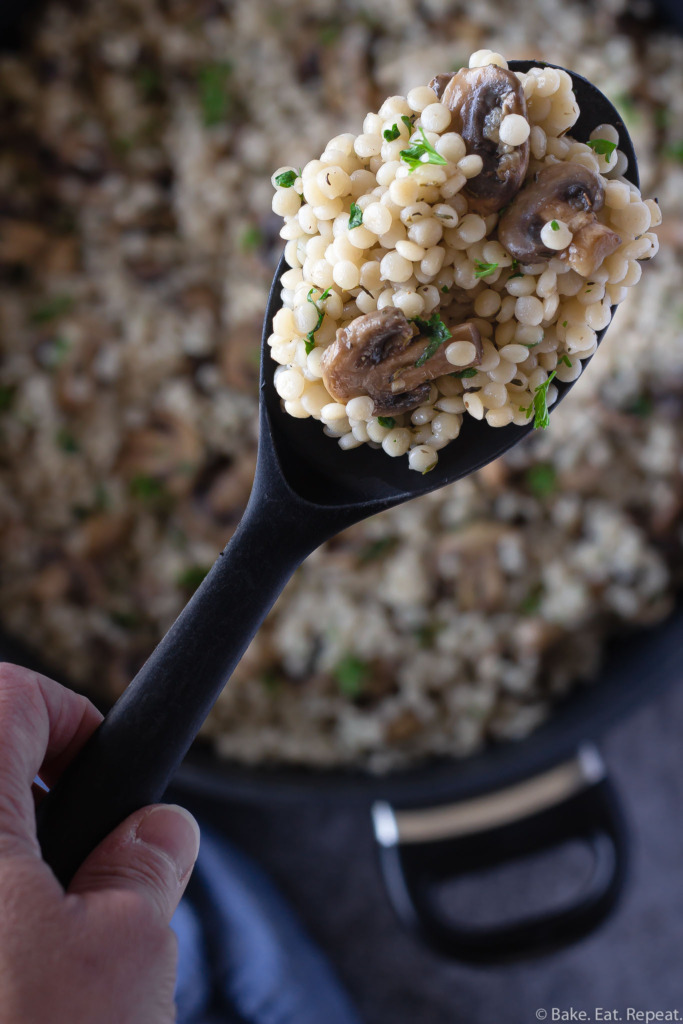 Here are some more great side dishes for you: