This homemade Alfredo sauce is full of flavour, ready in 20 minutes, and so easy to make. You will never want to buy the pre-made sauce again!
Comfort food at it's finest here today. This homemade Alfredo sauce is absolutely fantastic. And so easy to make that you'll wonder why you ever bought the stuff in a jar.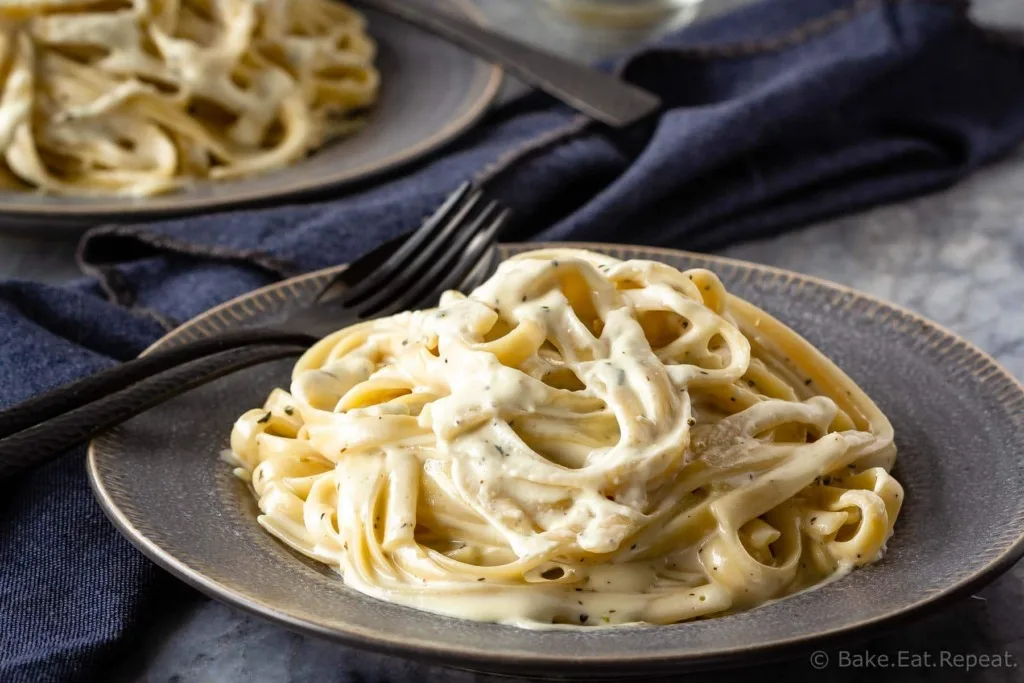 Seriously.
You are about 20 minutes away from perfect, creamy, cheesy, homemade Alfredo sauce with fettuccine, and it's so much better then the store-bought version.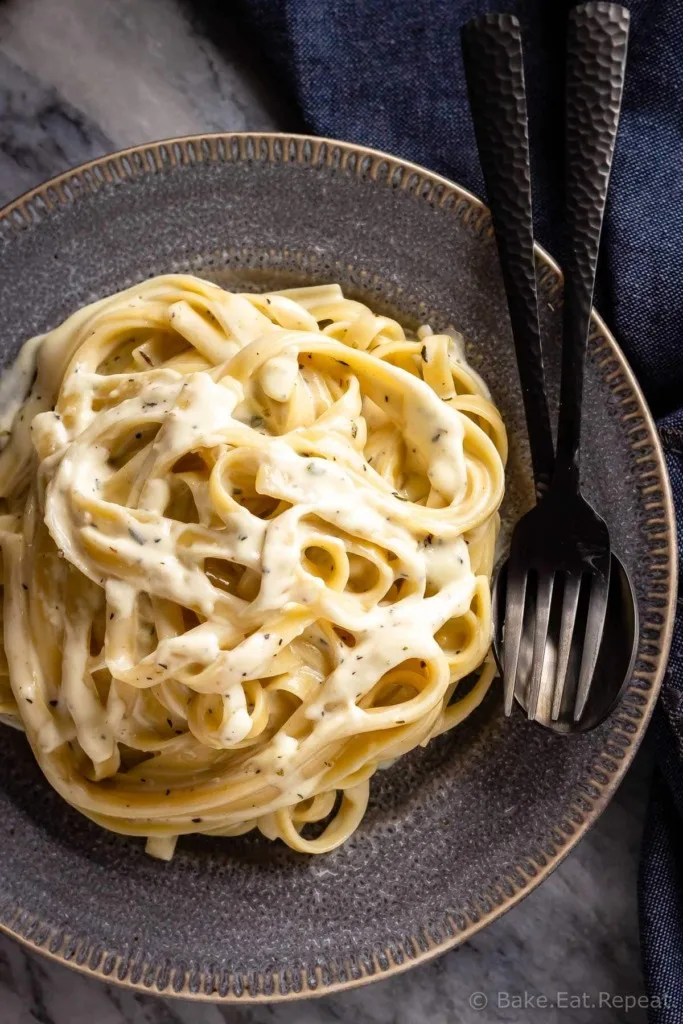 This pasta sauce has long been a favourite of mine. I love the real homemade Alfredo sauce that I'm sharing here, I love this light Alfredo sauce that I make quite regularly, and the mushroom Alfredo sauce that is in this baked shrimp pasta is definitely a favourite too.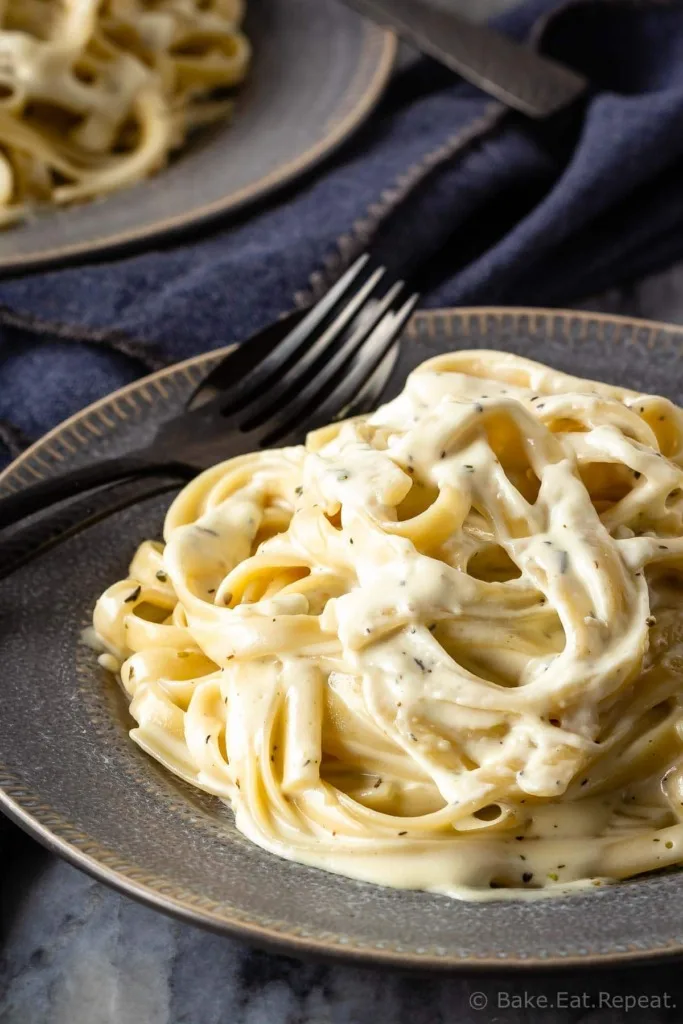 The only question is which one to make when I'm craving fettuccine Alfredo!
But if you're looking for the real thing – this is the recipe for you today.
Fast, easy, and full of flavour – you will love this homemade Alfredo sauce!
Can you use milk instead of heavy cream for Alfredo sauce?
Using milk instead of heavy cream for Alfredo sauce is the best way to lighten it up and make it a bit healthier. You can find the full recipe for light Alfredo sauce here if you would prefer to try that.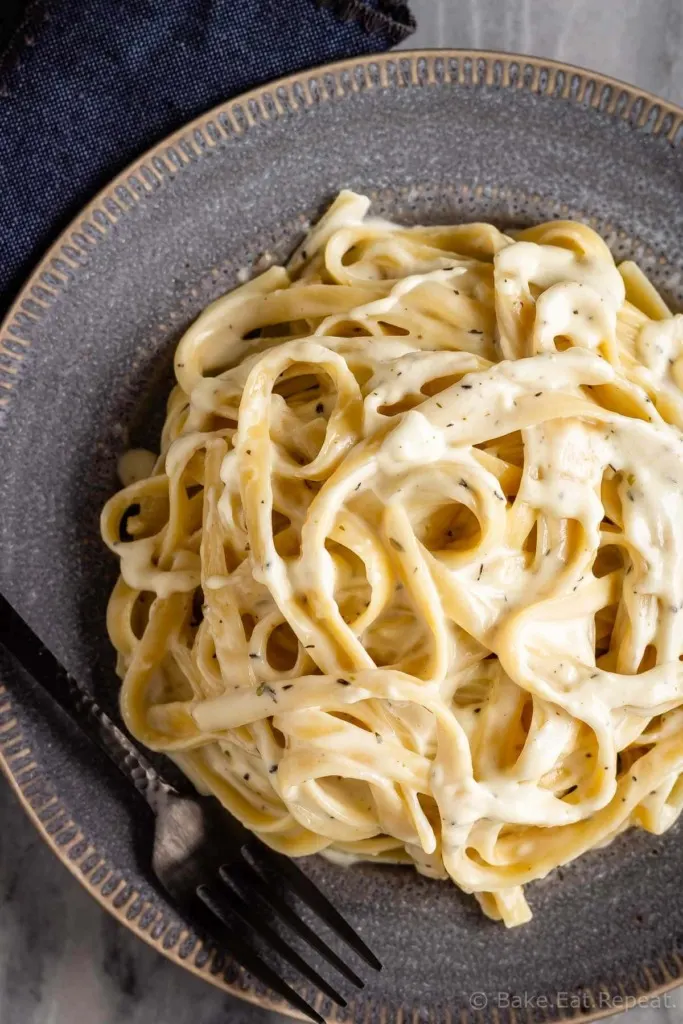 How do you make Alfredo sauce thinner?
If your Alfredo sauce thickens more then you would like, thin it out with a bit of pasta water. Just make sure you save some when you drain your pasta!
If you forget, you can also thin it with a bit of milk or cream.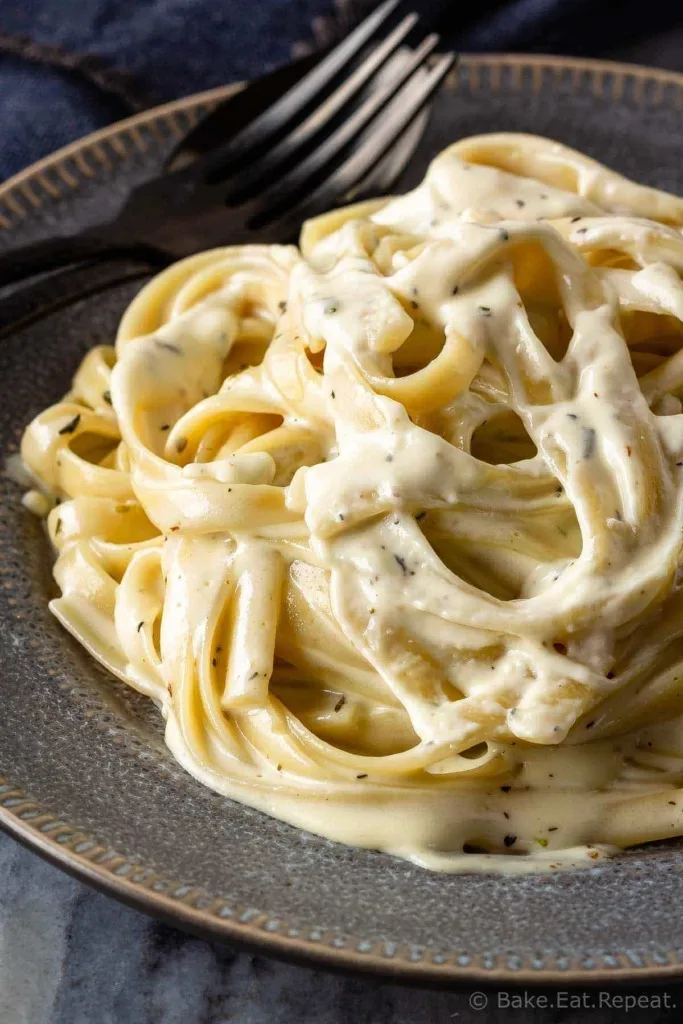 How do you revive Alfredo sauce?
To revive leftover Alfredo sauce that is already mixed with pasta, heat a bit of olive oil in a sauce pan over low heat, and add the pasta with sauce. Cook, stirring constantly, on low heat, and slowly add about 1 tablespoon of milk for every 2 cups of pasta to revive the sauce and make it nice and smooth again.
If your Alfredo sauce isn't mixed with pasta already, simply reheat it over low heat, stirring constantly until it is warmed through and serve over hot pasta.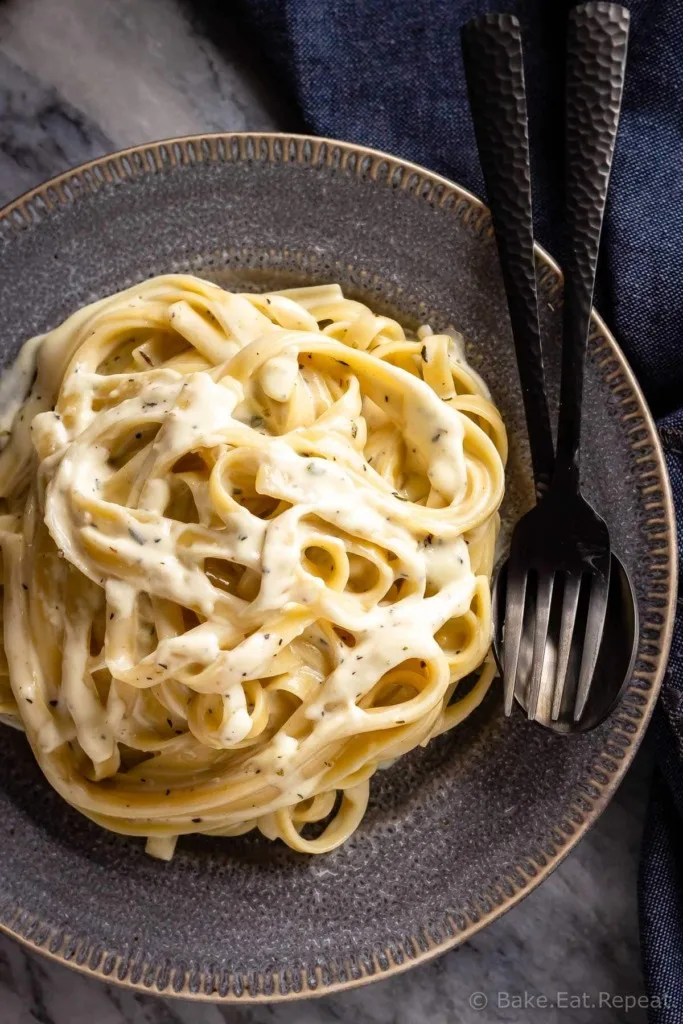 How to make Homemade Alfredo Sauce:
This homemade Alfredo sauce is so tasty and easy to make. It can easily be on the table in about 20 minutes. In fact, your sauce will likely be ready before your pasta is, so start your water boiling first.
I recommend buying the mozzarella cheese as a block instead of pre-shredded if you can. The pre-shredded cheese is faster, but it has a coating on it to keep it from sticking together in the bags, so it doesn't melt as nicely as freshly shredded cheese does.
You can also use this homemade Alfredo sauce to make baked pasta if you like. Mix the sauce with your pasta, add some cooked chicken or shrimp and some vegetables if you like, and toss it all in a baking dish. Sprinkle some more shredded mozzarella on top and bake at 350F for about 30 minutes until the cheese is melted and the sauce is bubbling.
If you're looking for more great pasta sauce recipes, I have 12 Easy Pasta Sauce Recipes here that are all fantastic!
Here are some more great Alfredo pasta options for you: