This orange cranberry bread is the perfect combination of tart and sweet. Tart cranberries in an orange flavoured sweet bread with a sweet orange glaze on top!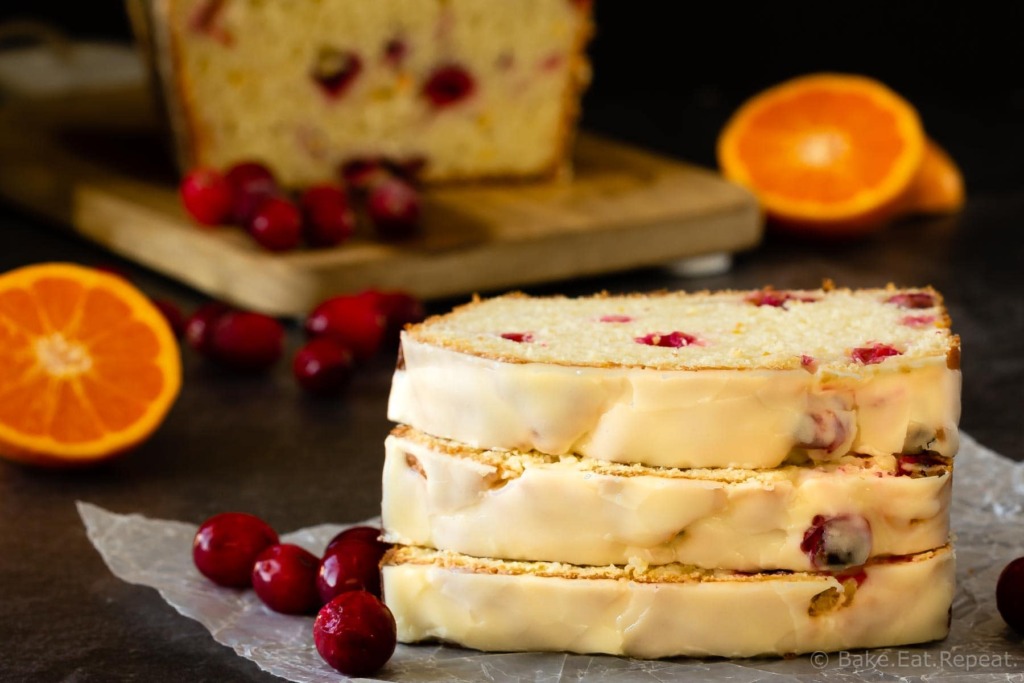 I never used to really like fresh cranberries. They just weren't sweet enough for me I guess, but I would never pick cranberry bread when given any other option.
That has definitely changed as I've gotten older. Now I think the combination of tart cranberries with a sweet bread is absolutely fantastic.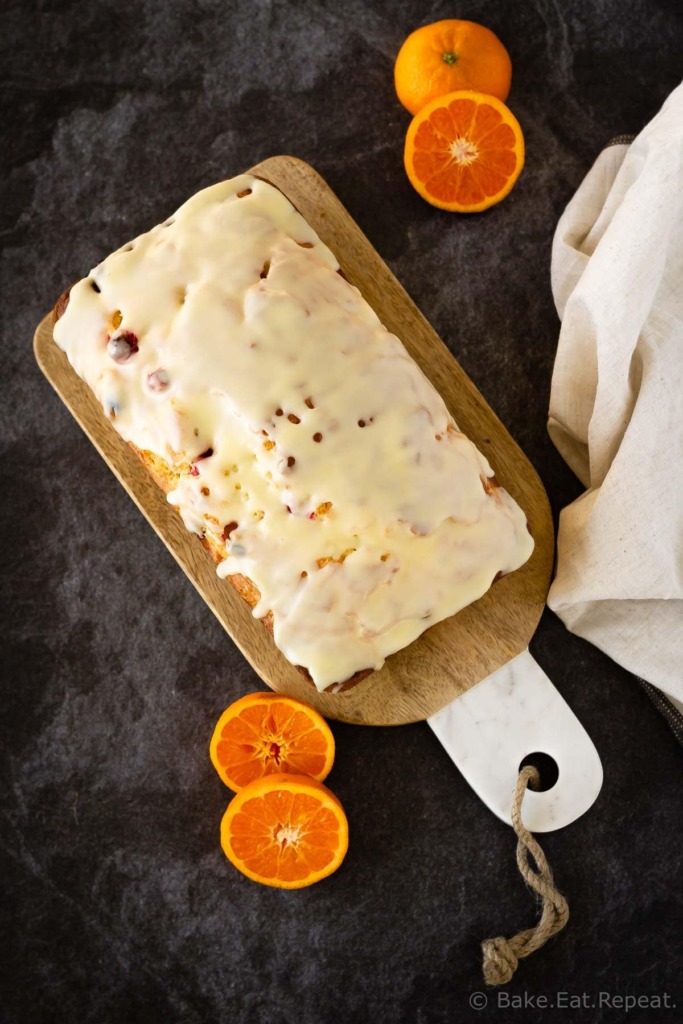 This soft and fluffy bread is perfect for the holidays, but we love it at any time of year.
I like to throw a couple bags of fresh cranberries in the freezer when they're available in the fall so I can make this orange cranberry bread any time I want.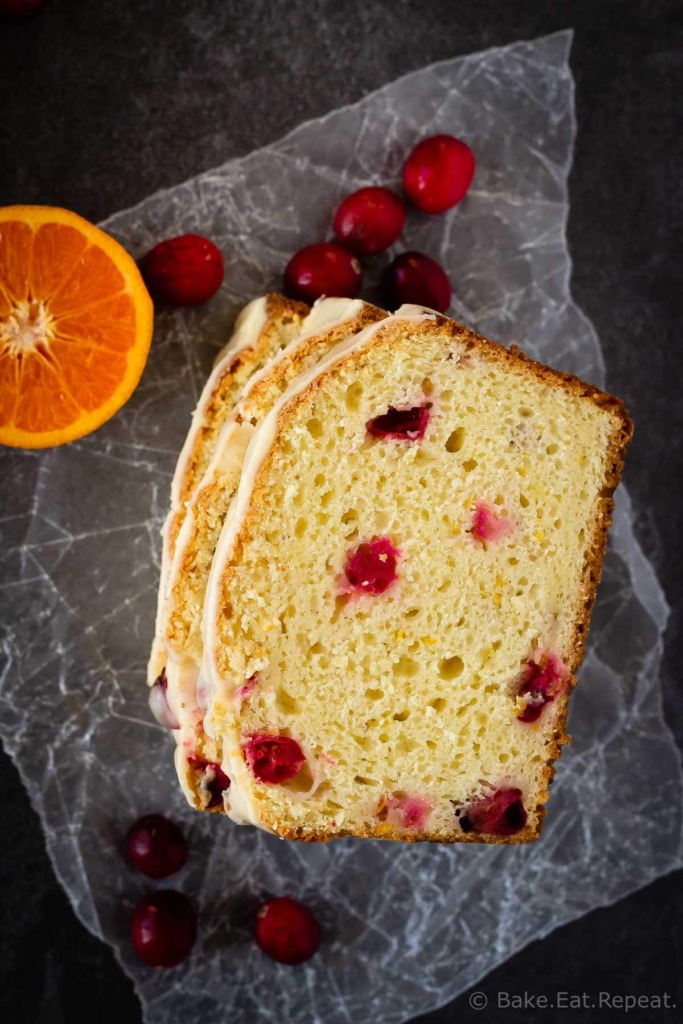 Sweet, orange flavoured bread studded with tart, fresh cranberries and topped with a sweet orange glaze – it's so tasty.
My kids are smarter then I was – they already know how amazing that combination is!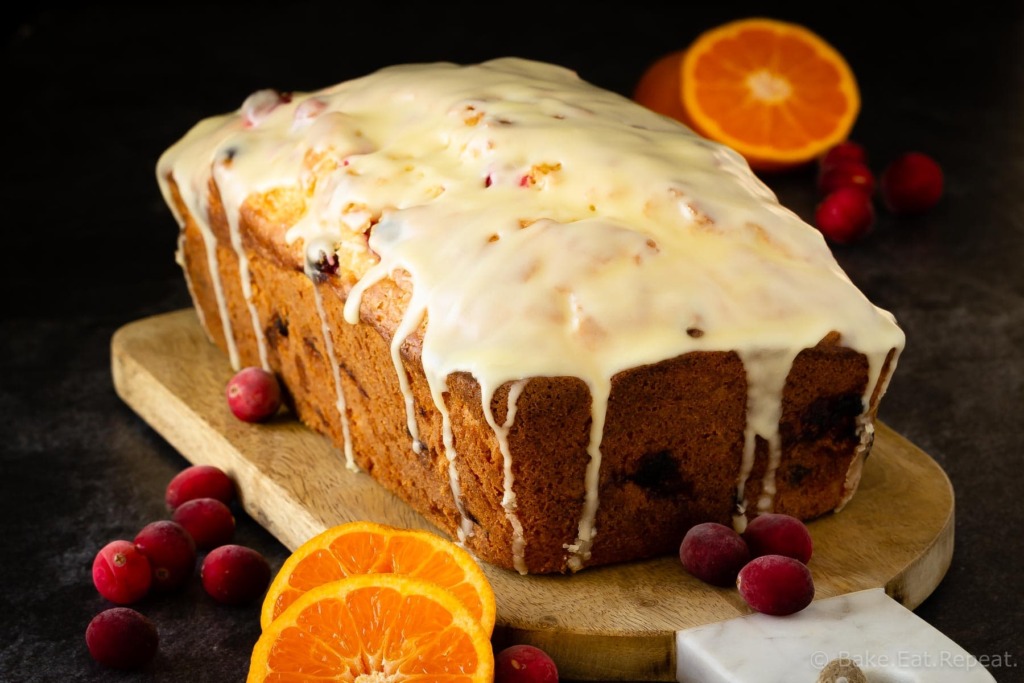 How long does cranberry bread last?
Quick breads will keep well at room temperature and taste fresh for up to 5 days, if they're kept in a sealed container.
The glaze on this bread does tend to get soft and sticky instead of staying set if it's kept in an airtight container, so be aware of that.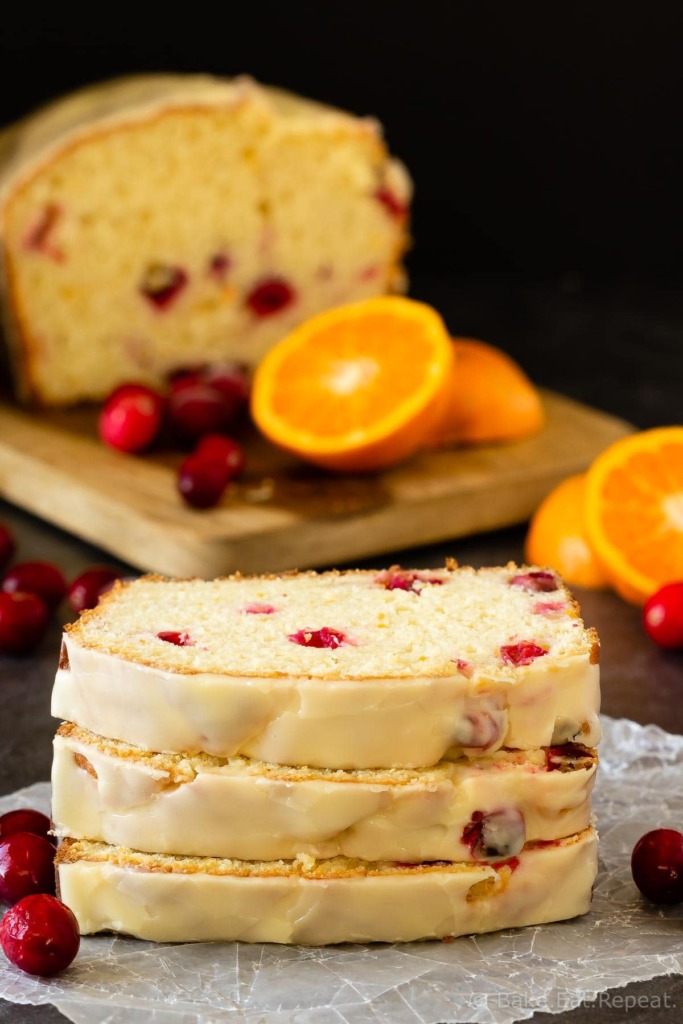 I prefer to store this bread in a container with a lid on top, but not sealed. If it's not airtight, it keeps it fresh without getting soggy. The bread will start to dry out after 2-3 days like this though, so only store it this way if you will eat it in a couple of days.
You can also freeze orange cranberry bread for up to 3 months. I like to freeze it in a large ziplock freezer bag.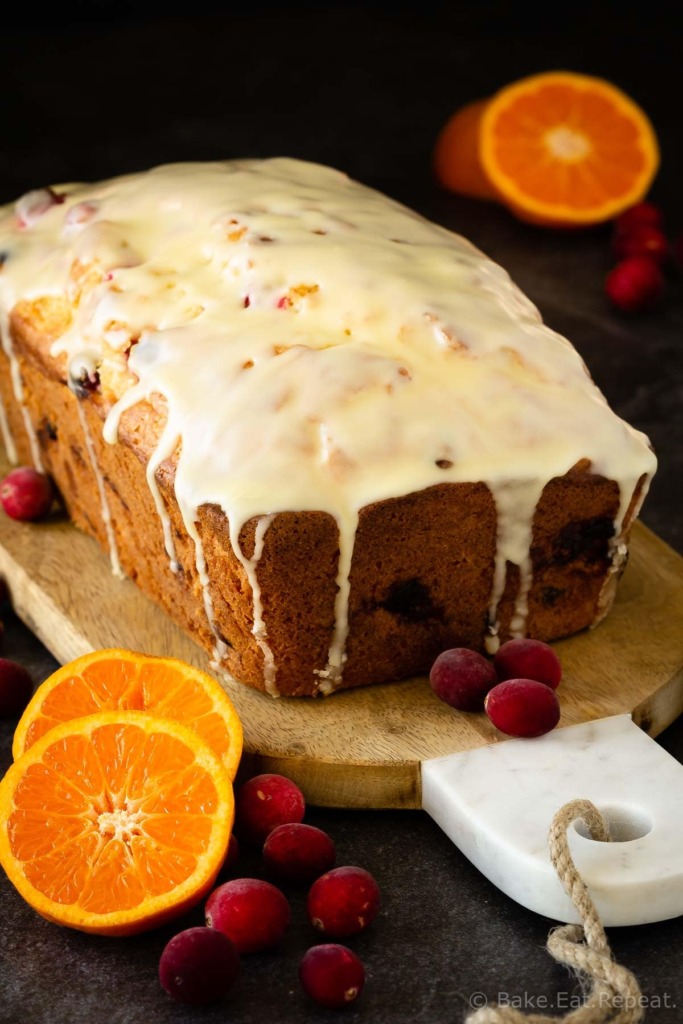 How do you make orange glaze with orange juice?
This orange cranberry bread has a super simple orange glaze on it.
All you need is powdered sugar (also called icing sugar or confectioner's sugar) and orange juice (fresh or bottled). Stir them together until smooth and drizzle it over top of the cooled bread.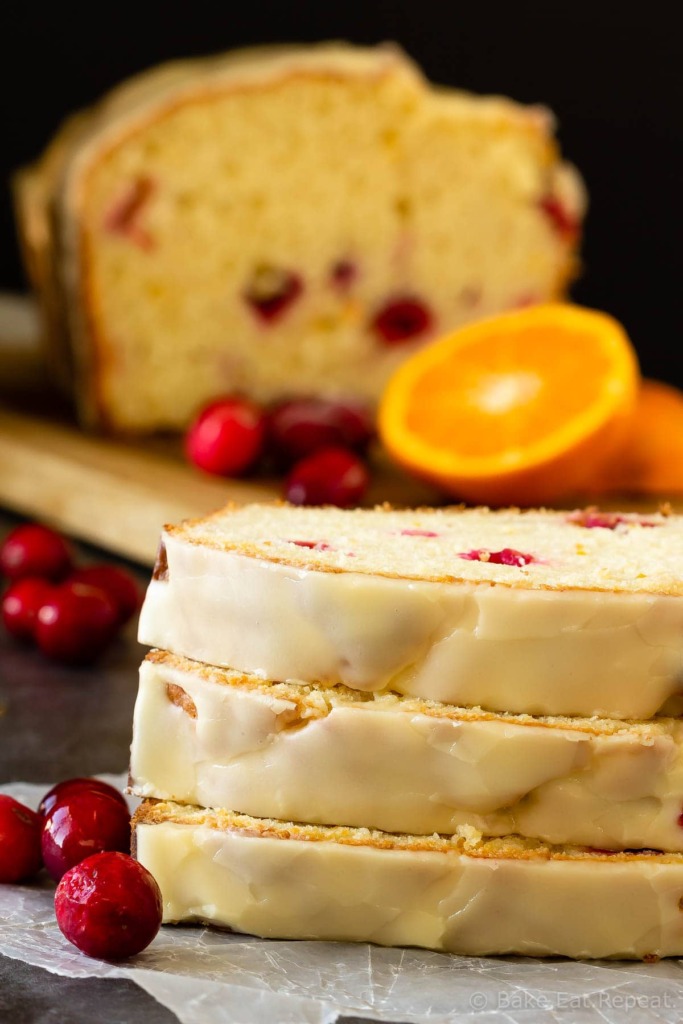 How to make Orange Cranberry Bread:
Make sure not to over mix your batter. Quick breads will be tough rather then light and fluffy if you mix the batter too much. Stir just until the ingredients are combined.
This orange cranberry bread is not overly sweet, even with the glaze on it as the fresh cranberries are so tart. If you prefer your bread to be sweeter, you may want to increase the sugar from 1/2 cup to 3/4 cup.
I use fresh cranberries for this bread (halved if they're large). If you prefer dried cranberries, simply omit the step where you combine them with two tablespoons of sugar, and add the orange zest to the dry ingredients instead. Fold in the dried cranberries at the end.
You can also use frozen cranberries for this recipe. Don't thaw them first, just use them straight from the freezer like you would fresh cranberries.
I love this microplane grater for zesting the orange.
Here are some more great bread recipes for you:
I've also shared this Orange Cranberry Bread recipe over on Food Fanatic.