This tasty Greek 7 layer dip makes the perfect appetizer or snack. Quick and easy to make and full of flavour, it's also healthier than most dips!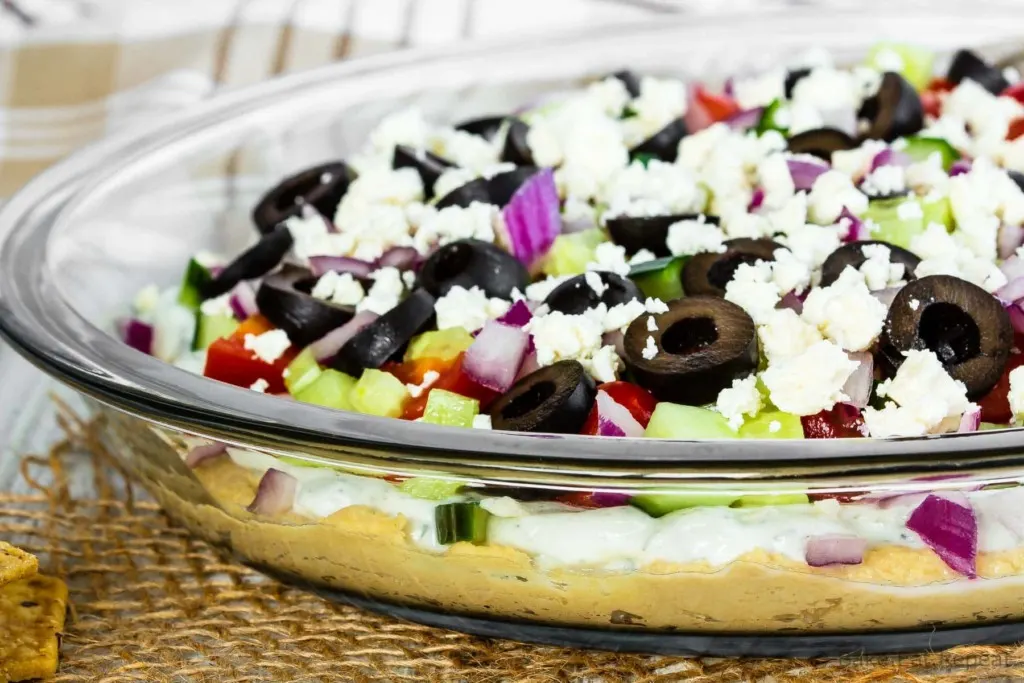 This Greek 7 layer dip is amazing. So good. I first had it when my husband's aunt brought it to a family get together last summer. I loved it.
I'm a sucker for a good dip though. Especially 7 layer dip.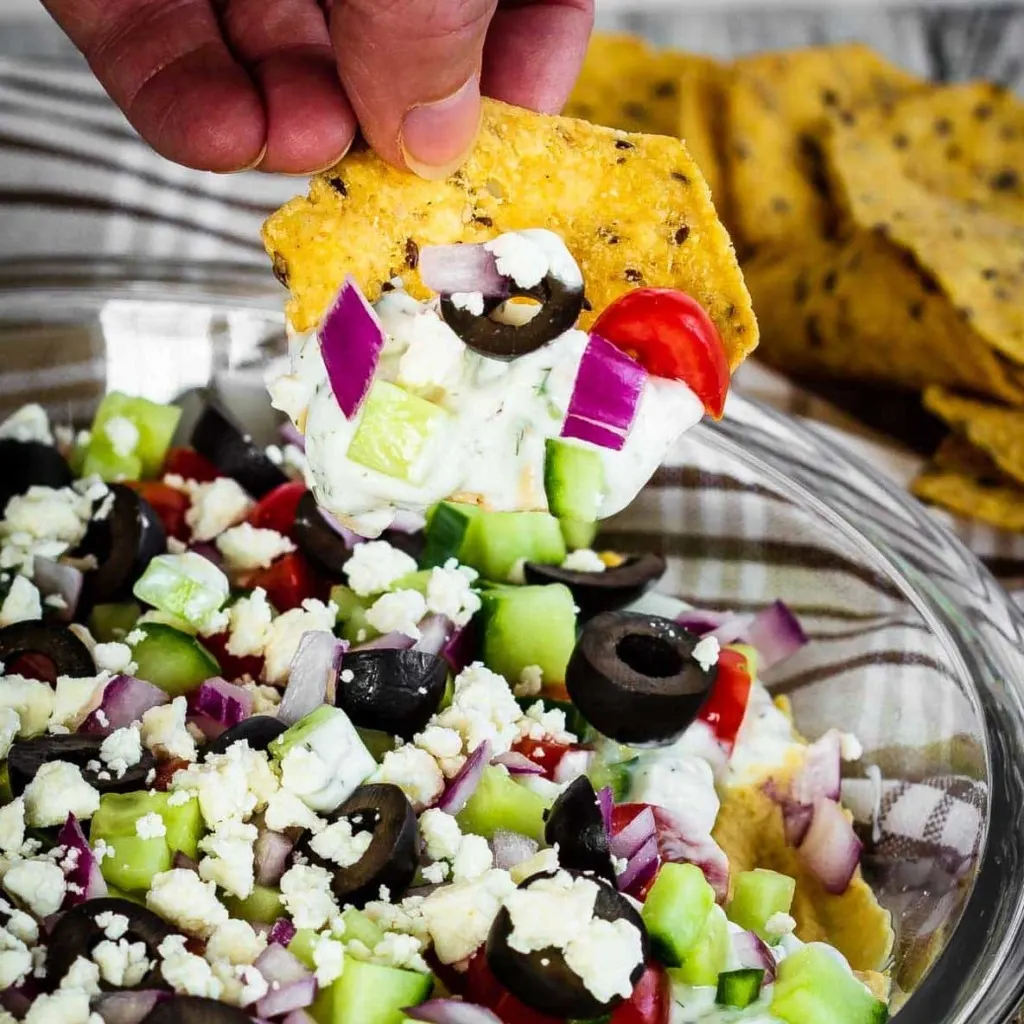 This Mexican 7 layer dip is one of my favourites. So easy to make, tastes great, and everybody loves it. That's basically the perfect dip.
But now it's going to be hard to decide whether to make that one, or this new Greek 7 layer dip when I'm craving that 7 layer dip deliciousness.
Because they're both SO tasty.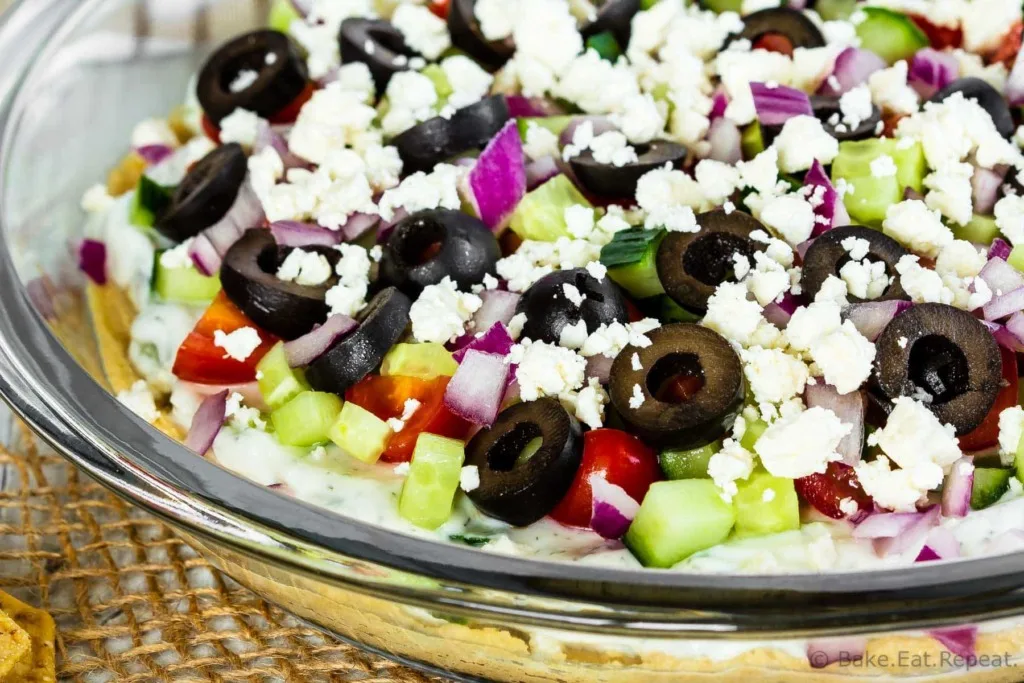 As soon as I tried this Greek version last summer, I knew that I had to make it again as soon as possible. I loved it.
Roasted garlic hummus, creamy tzatziki sauce, crumbled feta cheese, and all the veggies scooped up on some pita or tortilla chips – it's pretty amazing.
And healthier then it's Mexican counterpart I do believe. Although I don't even care about that, because it's so delicious.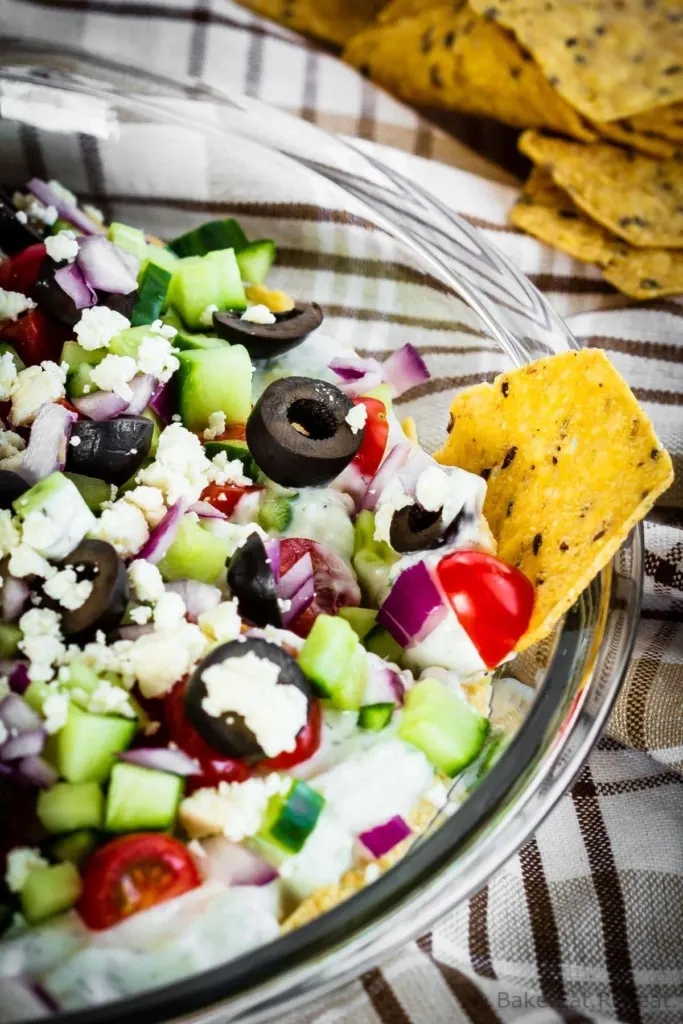 How to make Greek 7 Layer Dip:
This dip is beyond easy to make. Layer the 7 different ingredients in a baking dish or pie plate and serve. So simple.
You can use store-bought garlic hummus and tzatziki sauce to make this dip super simple, or you can use homemade versions. For my dip I used this roasted garlic hummus and this tzatziki sauce recipe.
Tzatziki sauce does tend to have the liquid separate a bit when it sits for a long time, so you will want to put this dip together fairly close to serving it for the best looking dip. It will still taste great, but it will look a little runny after sitting for several hours.
Here are a few more great dip recipes for you: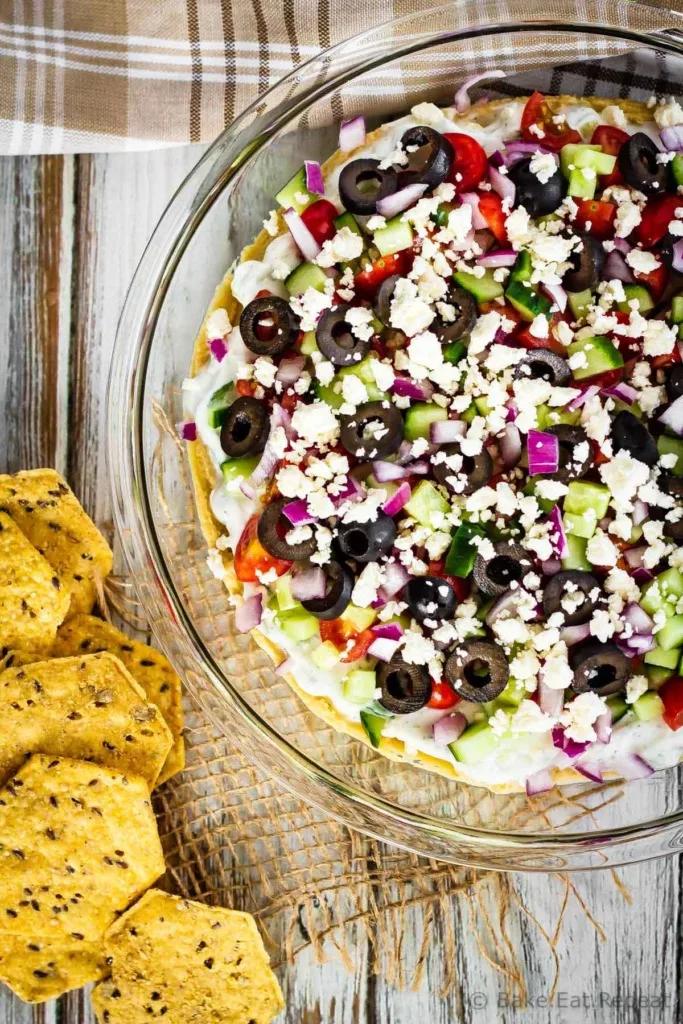 I've also shared this Greek 7 Layer Dip recipe over on Food Fanatic.