This tomato spinach frittata is loaded with vegetables and so easy to make. It's the perfect light dinner or brunch recipe – easy and delicious!
This tomato spinach frittata makes the perfect light dinner. It's so easy to make, mixes up quickly, and is both tasty and filling.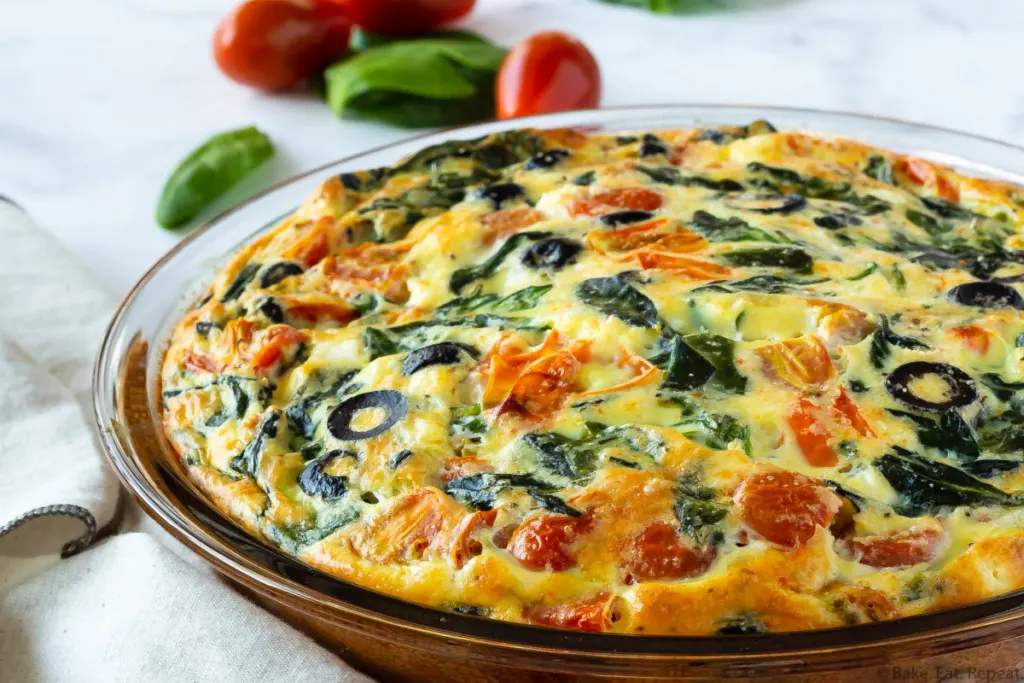 Eggs always make a great dinner on those busy nights, or the nights that you don't really know what to make.
Cooking them into a tasty tomato spinach frittata just makes "eggs for dinner night" a little more interesting.
Also a bit more filling. This frittata is full of vegetables, making it healthy, delicious, and super filling.
It's the perfect easy dinner or brunch recipe that everyone will love!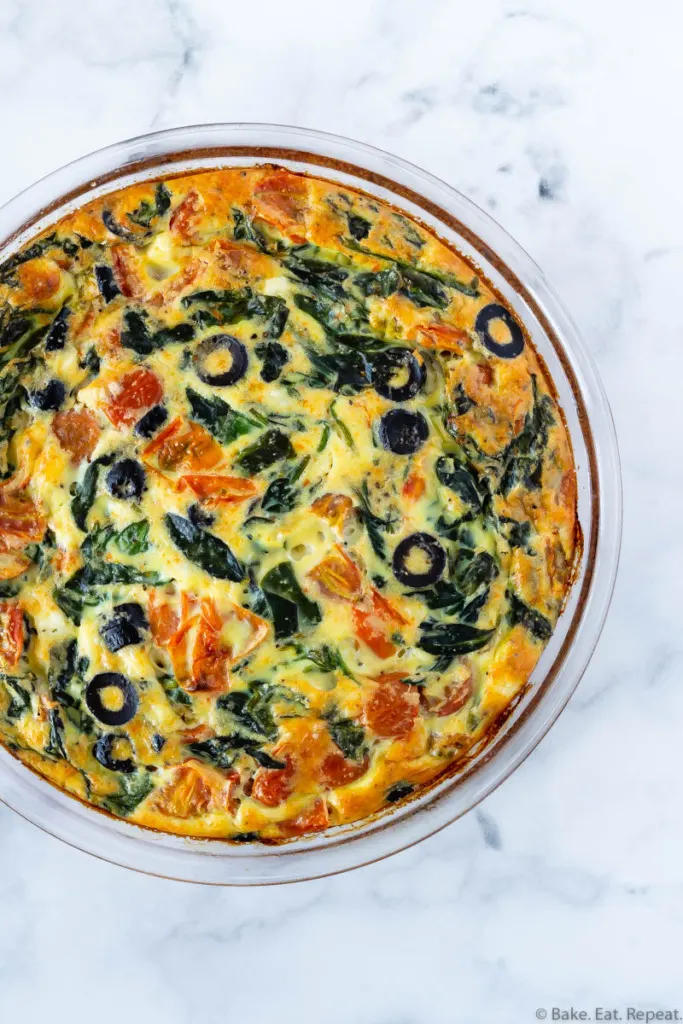 Do you add milk to a frittata?
Yes, you do add milk to a frittata. I like to use 2% milk, as that's what I always have on hand, but any type of milk will do.
The milk is beaten with the eggs and is what makes the frittata nice and fluffy. Beat the eggs and milk, then stir in the rest of the ingredients before baking the frittata until it's set.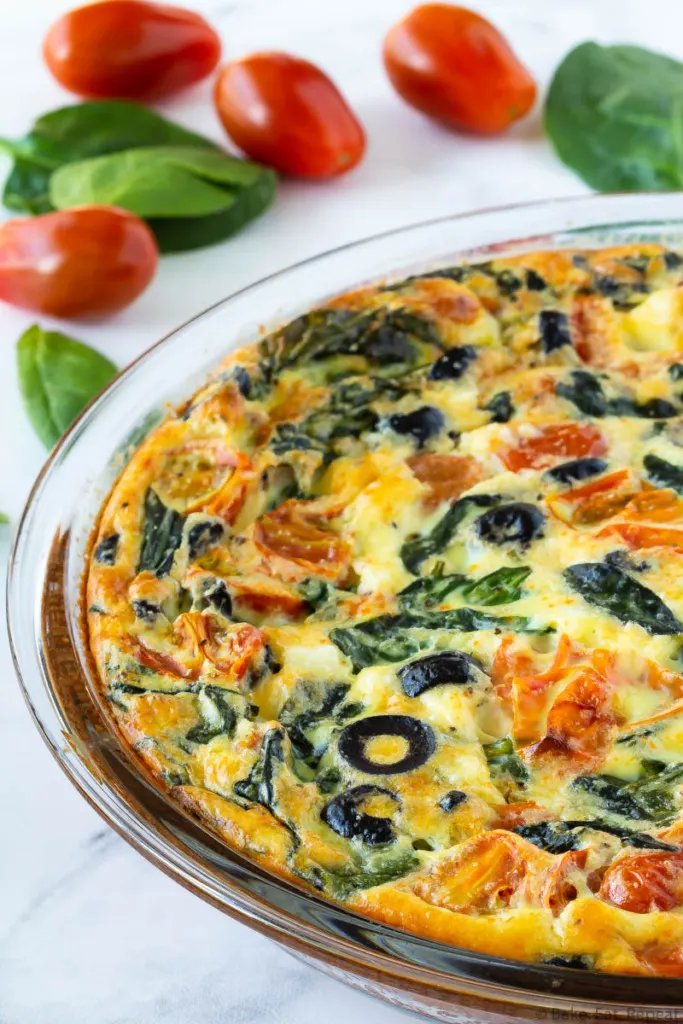 What can I serve with frittata?
We usually have frittata as a fairly simple meal with some toast on the side. It's an easy and delicious light dinner or brunch recipe.
If you're serving it for dinner and you want it to be less breakfast-y though, it would be delicious with a salad and some crusty bread on the side as well.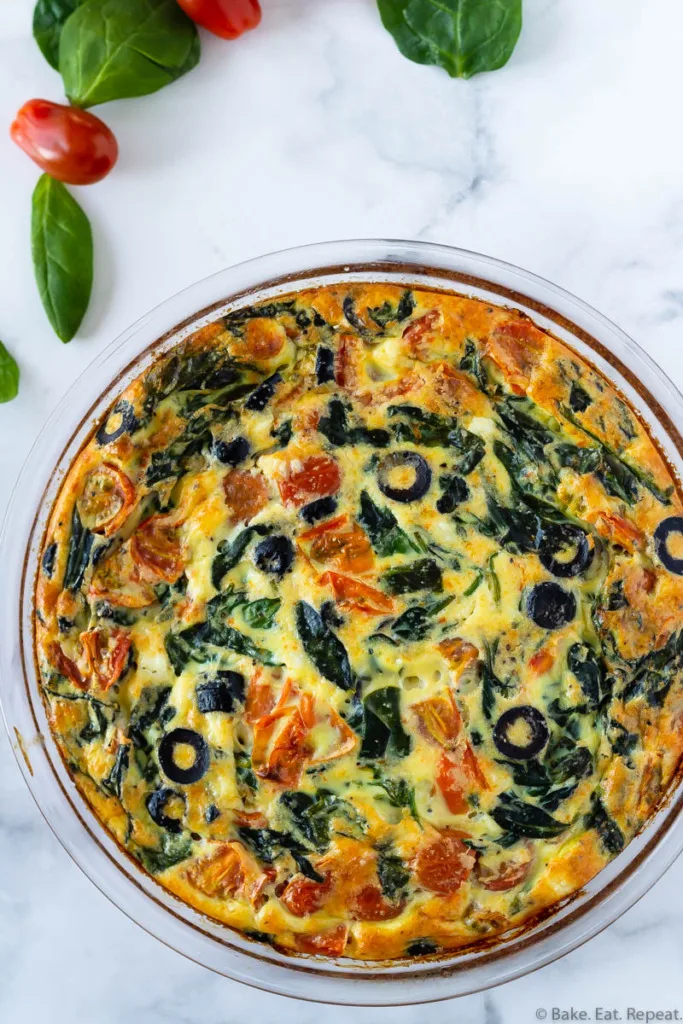 How long is frittata good for?
Frittata will keep well in an airtight container in the fridge for 3-4 days. Simply reheat the slices on low heat in the microwave.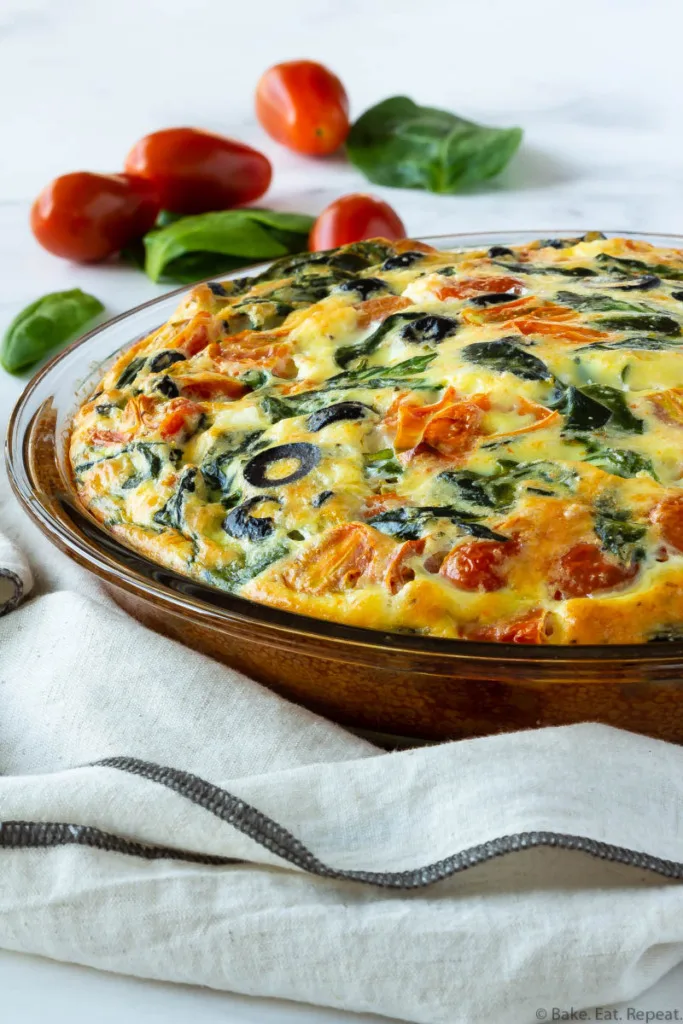 How to make Tomato Spinach Frittata:
Frittata is a very adaptable recipe. If you don't like one of the vegetables in this, simply replace it with something else, or add some meat if you like.
The frittata will puff up quite a bit in the oven, but it does deflate as it cools. This is normal!
I like to use an immersion blender to whip the eggs and milk as this makes the frittata nice and fluffy, but a whisk will work just fine if that's what you prefer.
Here are some more great brunch recipes for you: