This easy apple crisp has a juicy cinnamon apple filling and a crisp, buttery, oat topping. It's easy to make and everyone loves it!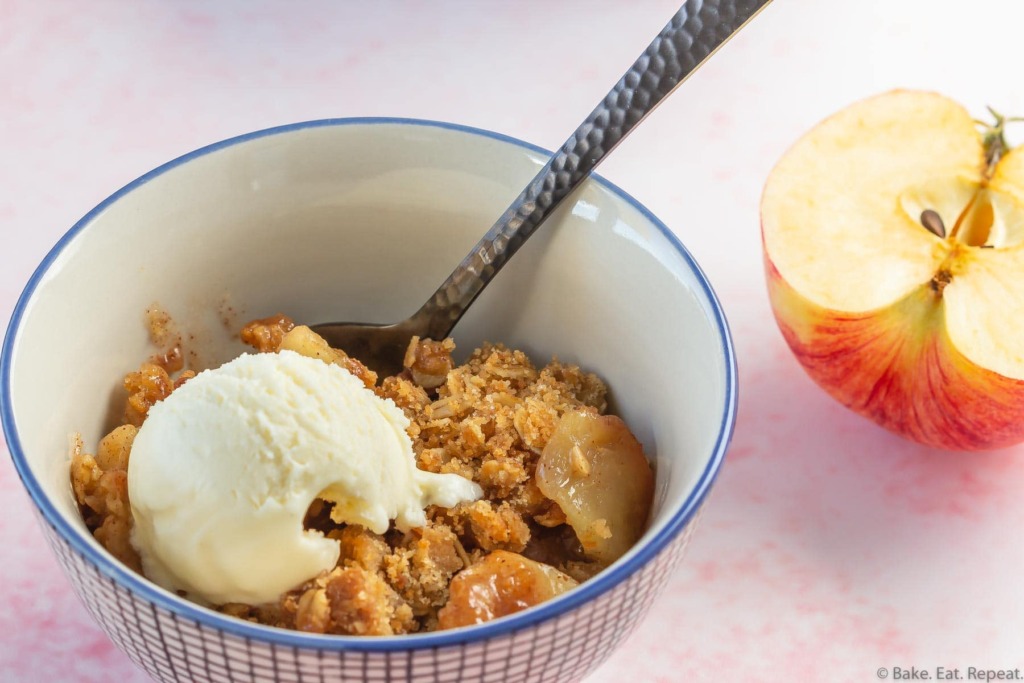 Apple crisp is one of my favourite desserts to make in the fall. Well, okay, all year long, but I definitely want it more often in the fall when the apples are amazing.
This easy apple crisp is so fast and easy to make, it's perfect for those days you feel like dessert but don't have a lot of time to make it.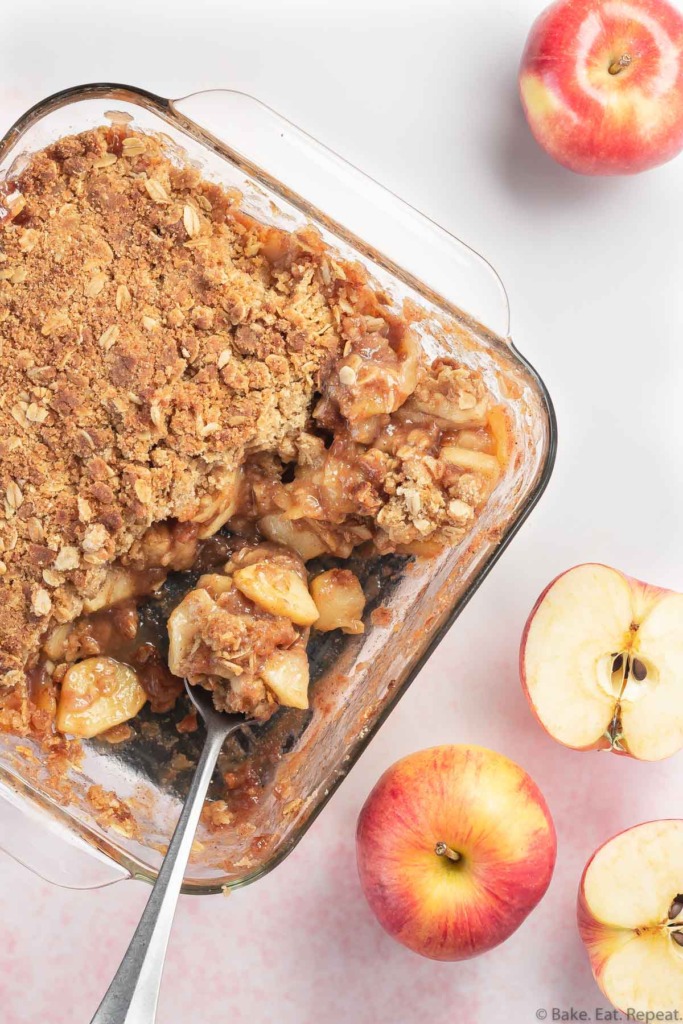 The only thing that takes a little time is peeling and chopping all the apples. But that's not hard, just takes a few minutes.
Mixing up the apple filling once your apples are all peeled and chopped takes just a couple minutes. And mixing up the topping doesn't take a whole lot longer.
This dessert it so quick and easy to make, there's really no reason not to go get it in the oven right now!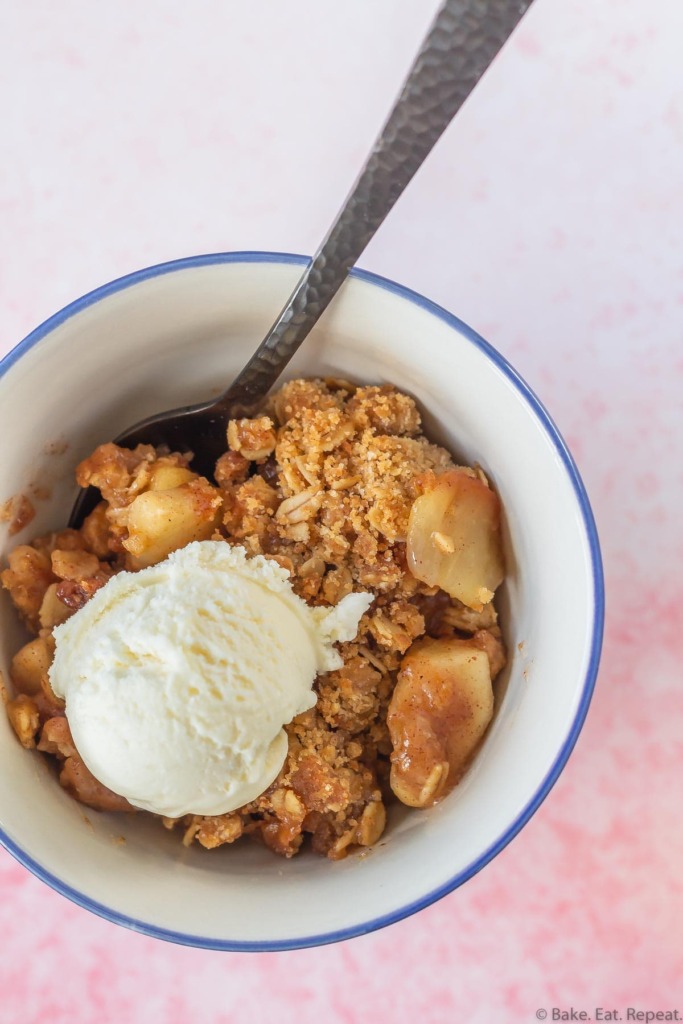 Why is my apple crisp topping mushy?
The topping on fruit crisp desserts will go a bit soggy and mushy after the first day.
It will be perfectly crisp and crunchy the day you bake it, but then you cover it up overnight and the moisture from the apple filling is absorbed by that crisp oat topping and it's crunchy no longer.
The easy fix for this is to reheat your apple crisp in the oven at 350 degrees F. It takes about 10-15 minutes to reheat this way and the topping will be nice and crispy again.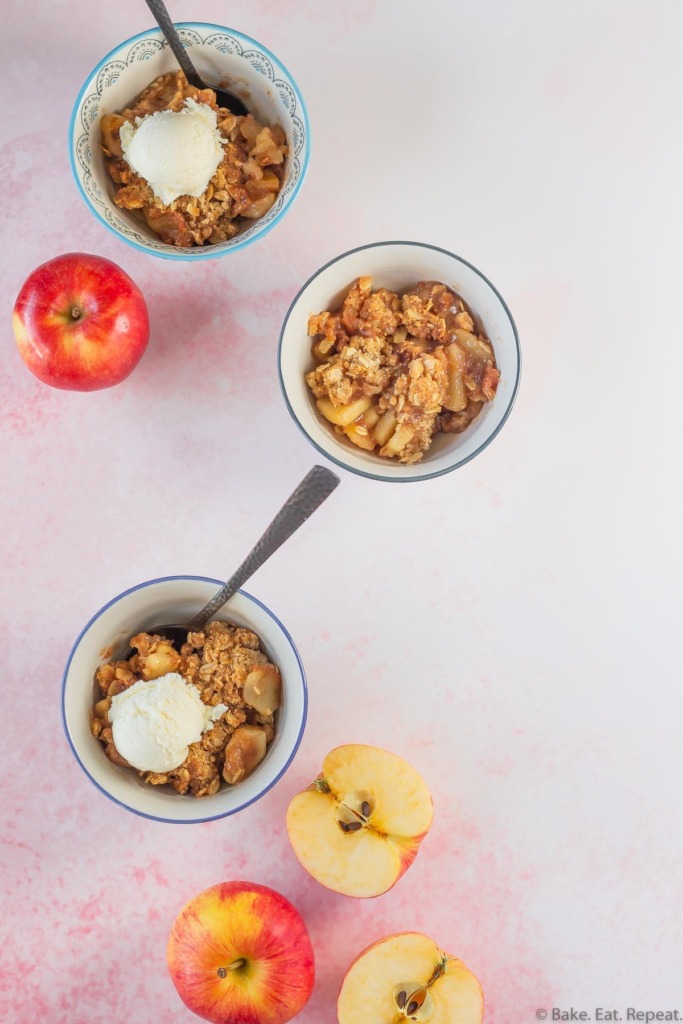 How do you know when apple crisp is done?
Apple crisp is done baking when the oat topping is nicely browned and crisp, and the apple filling is bubbling up around the edges of the pan.
If the apple filling isn't bubbling yet when your timer goes, keep baking for 5 minutes or so until it's hot and bubbling.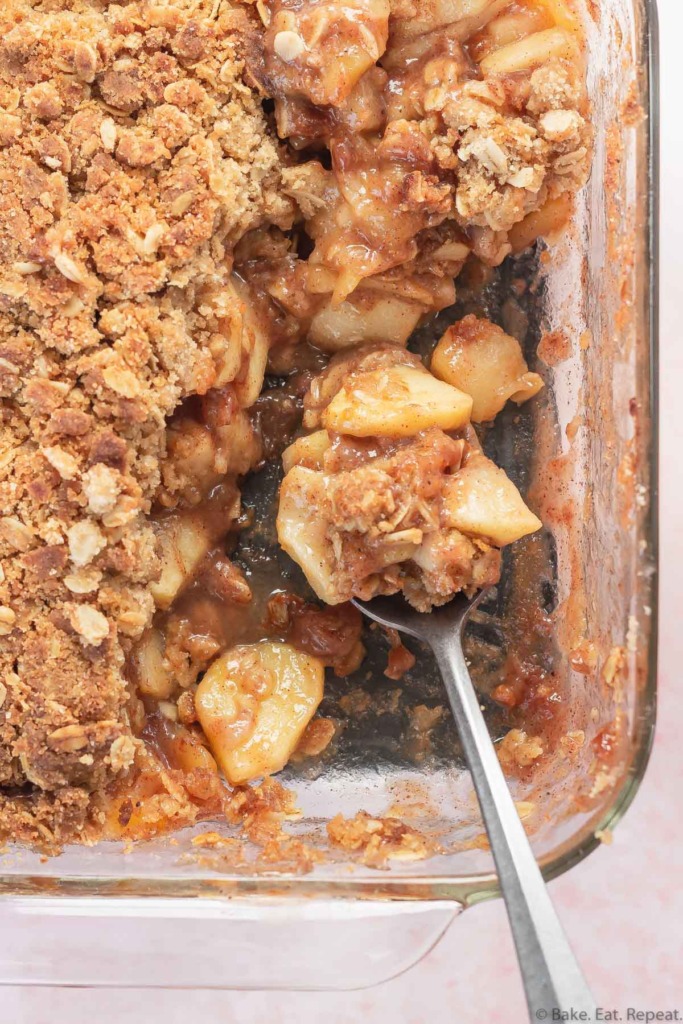 What are the best apples to use when making apple crisp?
The best apples for baked apple desserts are those that hold their shape well when cooked, such as Jonagold, Fuji, Granny Smith, Macintosh, Gala, or Honeycrisp.
A combination of several different kinds of apples is the best way to go.
Personally I like a combination of Gala and Granny Smith in my apple crisp or apple pie, but any of those apples would be great!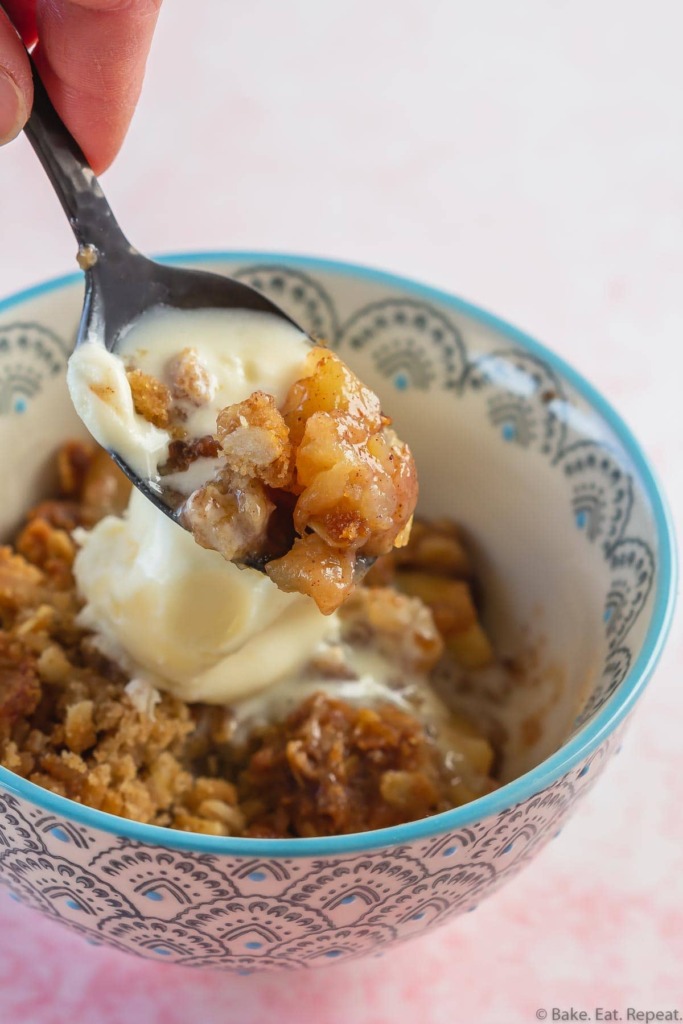 How to make Easy Apple Crisp:
If you want clusters of oat topping on your apple crisp instead of a looser topping like I have here, you can accomplish this by squeezing the topping in your hands as you put it on top of the apples. It will stick together in clusters and bake up with a chunkier topping then.
If you don't have a lemon, bottled lemon juice will work as a substitute for the fresh lemon juice in the filling.
Leftovers will keep well covered tightly at room temperature for up to 3 days. If you reheat it in the oven at 350F for about 10 minutes it will re-crisp the topping so it tastes freshly baked again.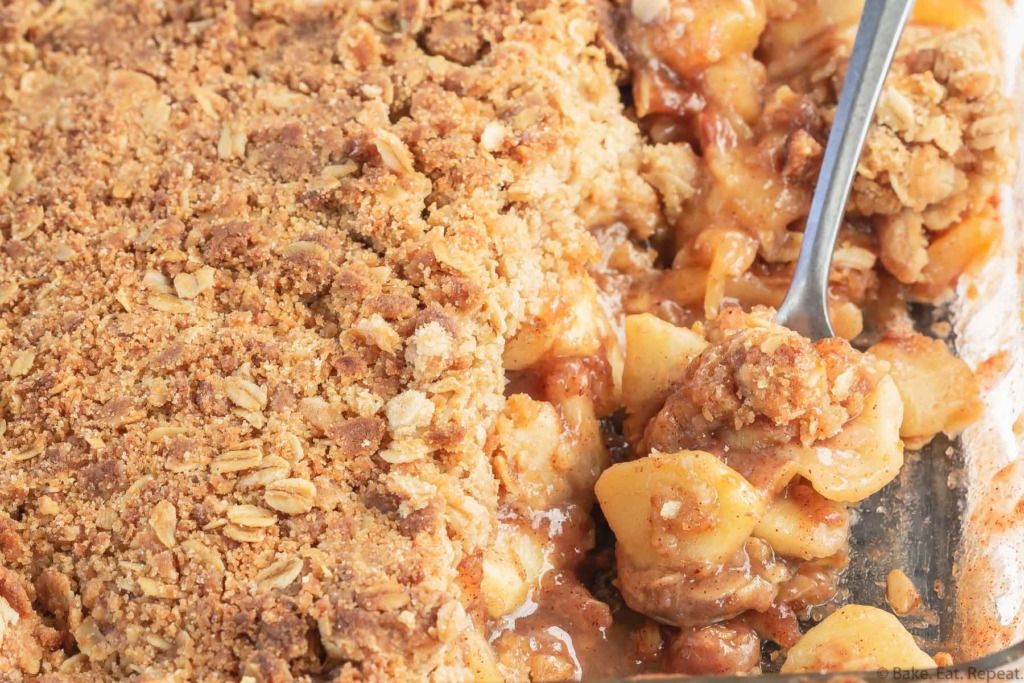 Here are some more great fruit desserts for you: