A healthier carrot bread filled with a cream cheese ribbon – healthy enough for breakfast but enough like carrot cake to feel like a treat!
Carrot bread that tastes like dessert but is healthy enough for breakfast. That's what we have happening here today. And I'm very happy about this.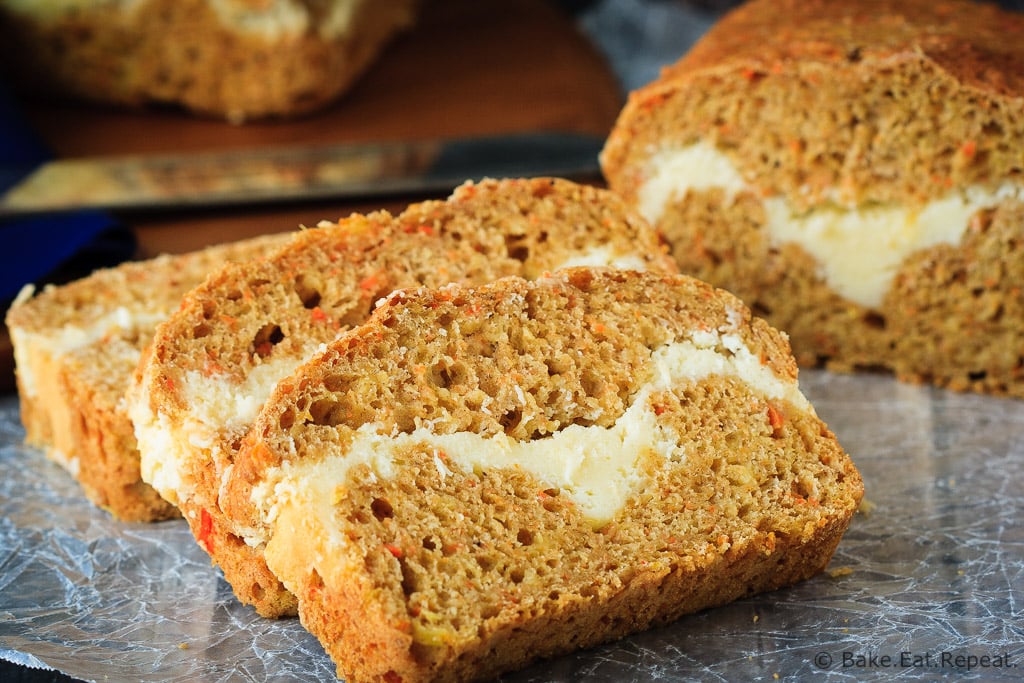 Because I made at least 4 versions of this bread before finally deciding that I had a winner. The kids kept saying every version was "blog-able", but they were so very wrong. They were all edible, I'll give them that, but that's about it. Definitely not good enough to share.
Evidently kids aren't the best food critics. It has cream cheese icing? It has nuts? It's bread, that I can eat? Blog-able. That's pretty much the way their critiques usually go. I can eat it – I'm in.
Don't worry though, this version is more then just edible. It's fantastic.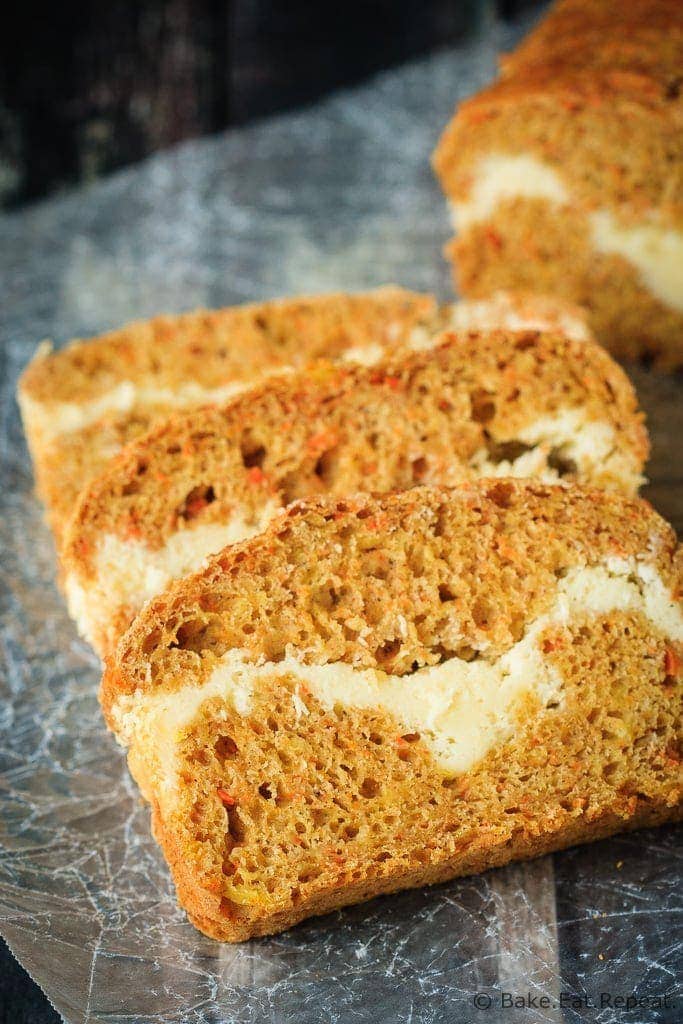 Cream cheese filled carrot bread. Because why make plain old carrot bread when you can fill it with cheesecake and basically have dessert for breakfast?
Everyone loves dessert for breakfast.
Especially when said "dessert" is actually quite healthy. This bread has no oil, no butter, and very little sugar. The recipe makes two loaves, so there is 1/3 cup of sugar in each loaf of bread, which isn't much as far as quick breads go.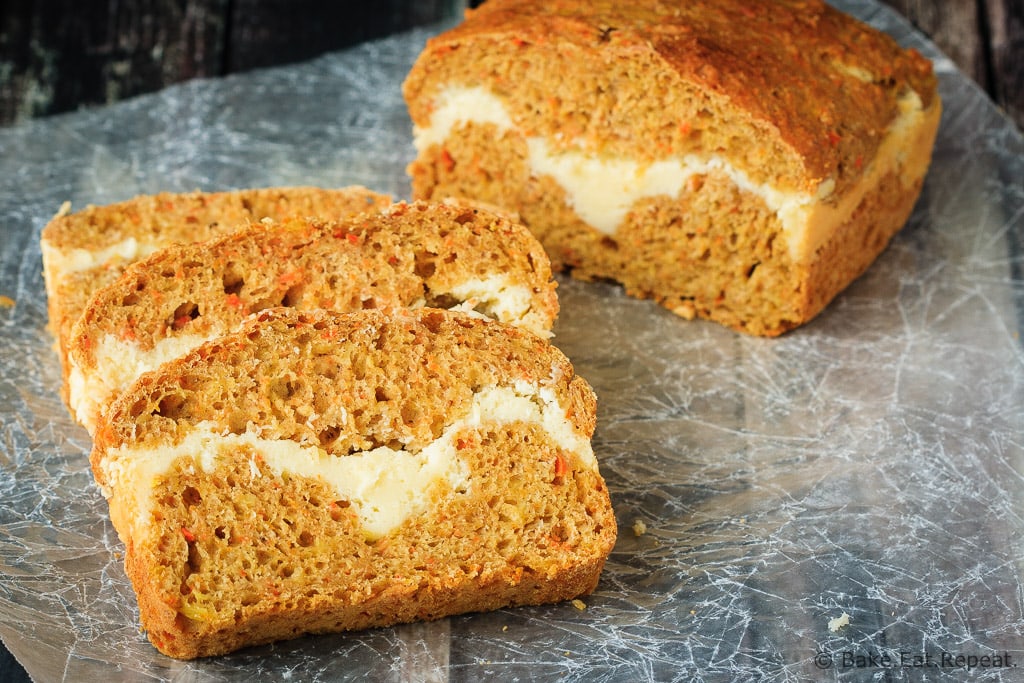 There are 4 ounces of cream cheese in each loaf, (because we're pretending this is dessert here and what's carrot cake without cream cheese?) but to be perfectly honest the bread is great by itself so you could easily skip the cream cheese filling and make the bread plain if you like (bonus to doing this – half the sugar is in the cream cheese filling).
But then you can't pretend you're having dessert for breakfast. And everyone loves dessert for breakfast. Just ask my kids. It's blog-able.
How do you make carrot bread from scratch?
Carrot bread is super easy to make from scratch, the same as any quick bread. Mix together the dry ingredients, and the wet ingredients, and then combine the two and bake it in loaf pans. Easy and delicious and it's the perfect breakfast or snack.
How to make Cream Cheese Filled Carrot Bread:
Make sure not to over-mix the batter. Quick breads do best with mixing the wet and dry ingredients just until they're combined. Over mixing will result in dense bread.
The Greek yogurt can be replaced with regular plain yogurt, or sour cream.
You can use just all purpose flour instead of part whole wheat flour if you like.
Here are some more great quick bread recipes for you: