These cranberry bliss bars are so easy to make. A chewy blondie filled with dried cranberries and white chocolate and topped with cream cheese frosting – they're delicious!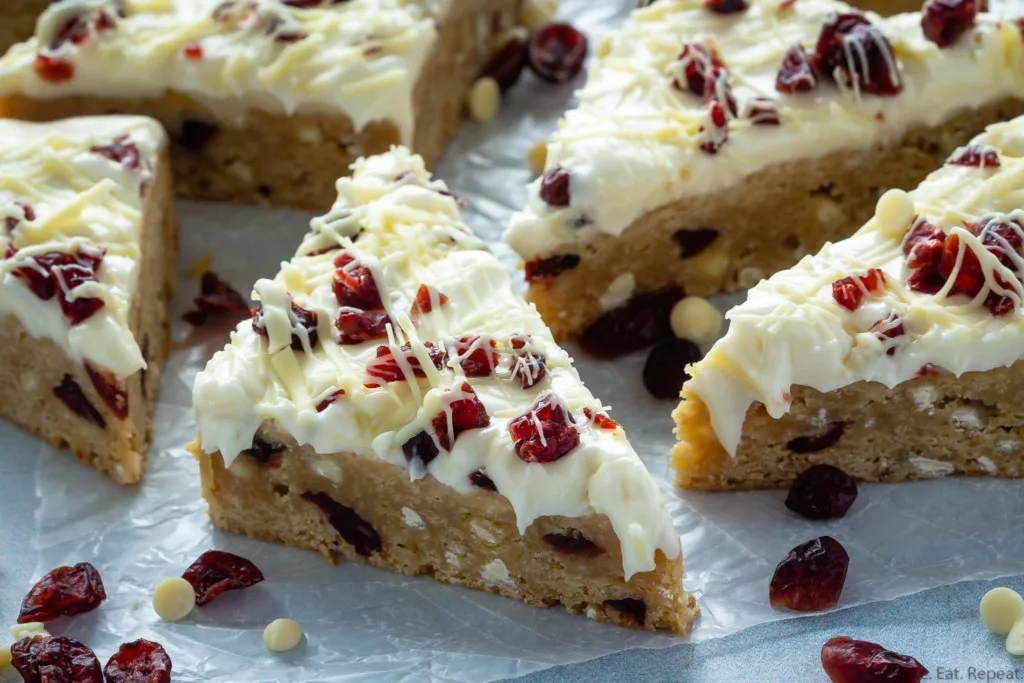 These homemade cranberry bliss bars are so easy to make and they taste fantastic! Plus the recipe makes a large pan of bars so you will have plenty to both eat now, and freeze for later.
We loved these chewy blondies filled with dried cranberries and white chocolate chips, and topped with a sweet cream cheese frosting.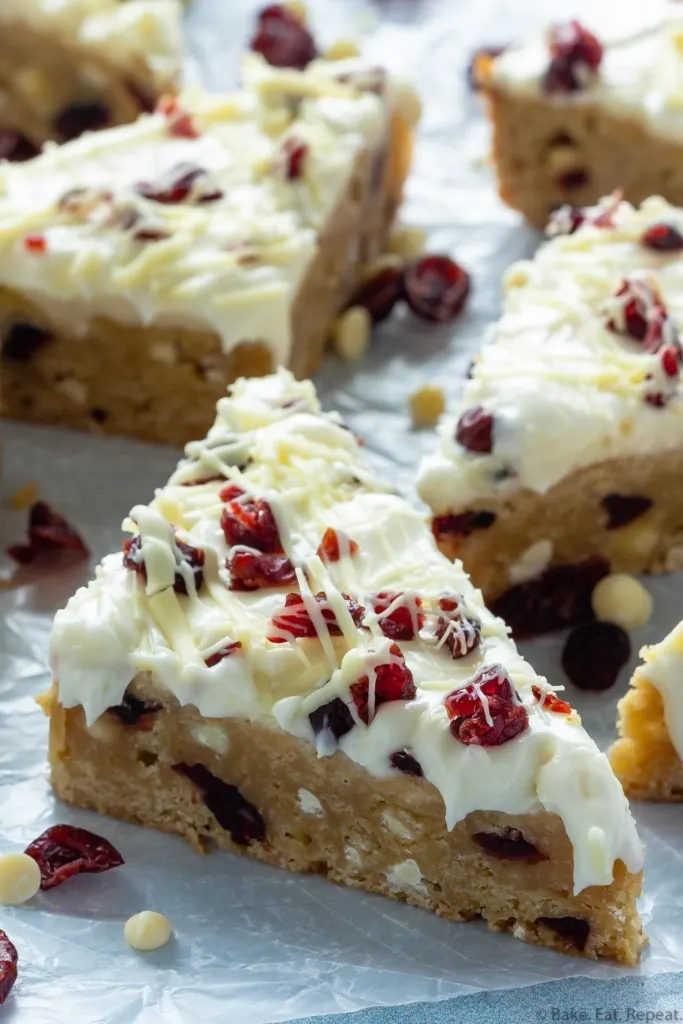 They were easy to make – the blondie batter can be stirred together without the need for a stand mixer. Just a bowl and a whisk is all you need here.
And the bars can be ready to go into the oven before it's even finished preheating.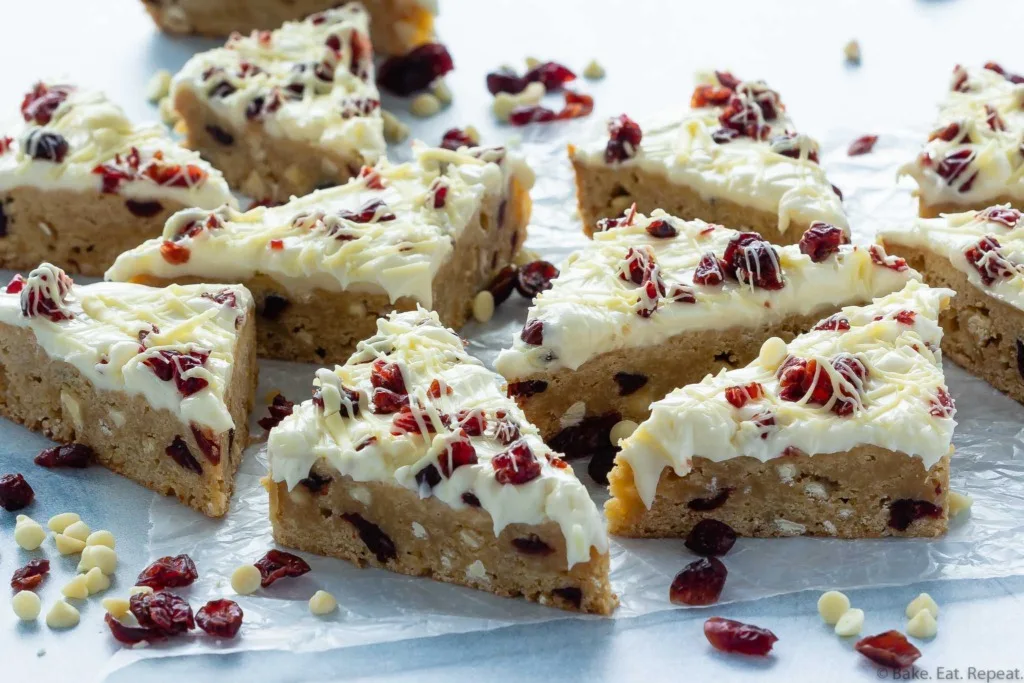 You will want to use an electric mixer for the frosting so you can whip it well, but even that could be made with just a whisk if that's all you have.
These cranberry bliss bars are the perfect addition to your holiday baking list! They're easy and delicious!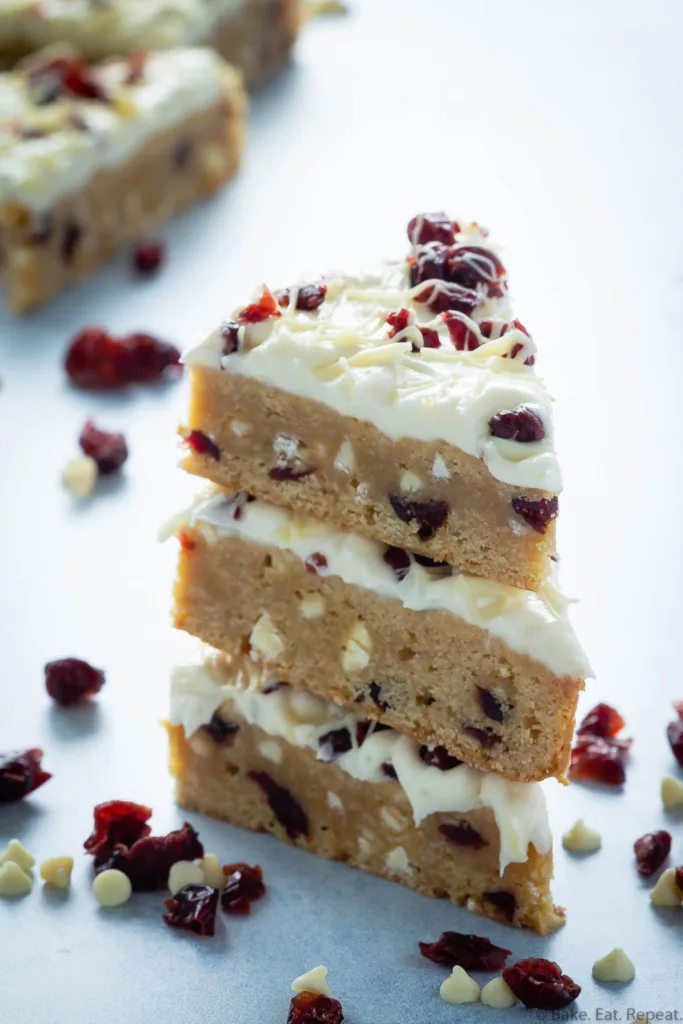 Can I freeze cranberry bliss bars?
Yes, you can freeze these bars. Freeze them in an airtight container with wax paper between the layers of bars.
Defrost them overnight in the fridge, or at room temperature for about an hour. They will freeze well for up to 3 months.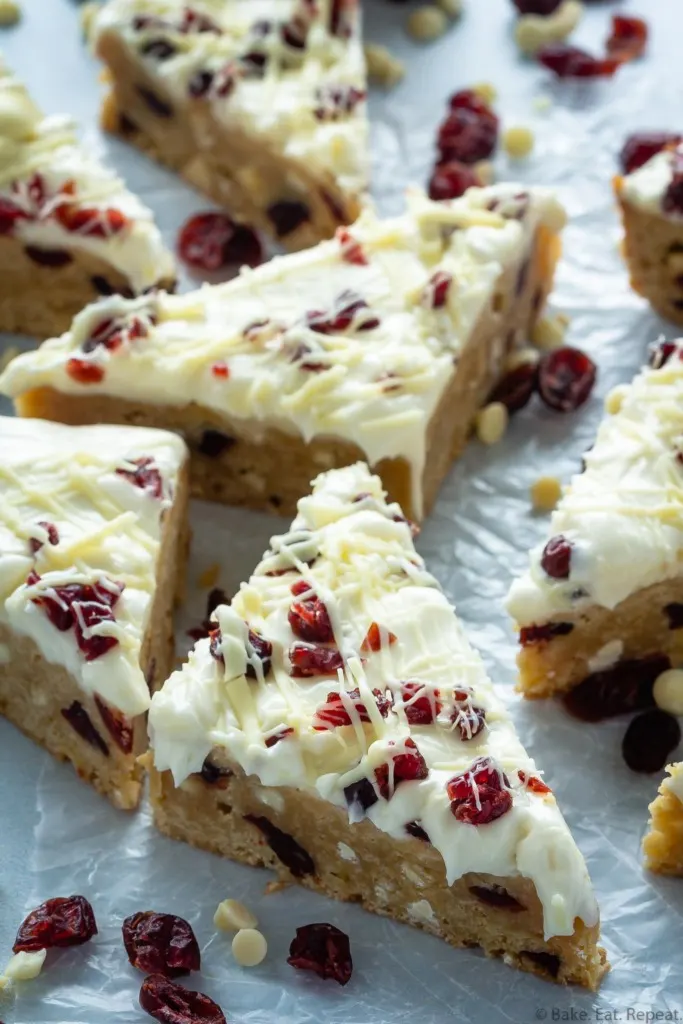 Do cranberry bliss bars have to be refrigerated?
Yes, you should keep these bars in the refrigerator. This is due to the cream cheese frosting, which will not keep well at room temperature.
We prefer these bars chilled anyways, so this isn't an issue. But if you like to enjoy them at room temperature, simply take them out of the fridge about an hour before serving them.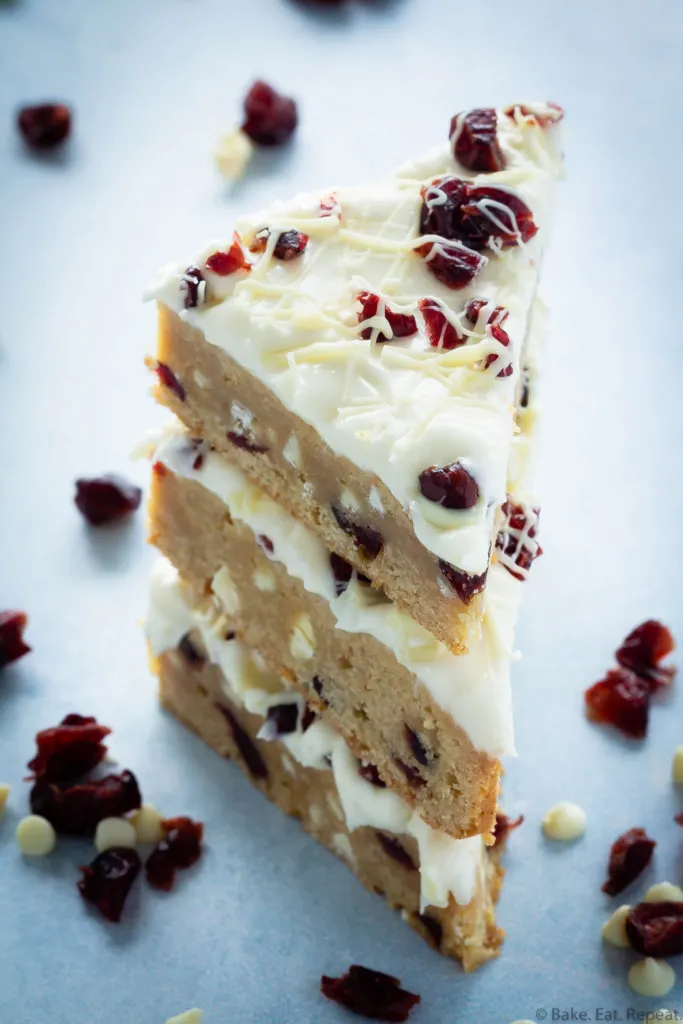 How to make Cranberry Bliss Bars:
The batter for the base of these bars can be mixed up in a bowl with just a whisk. No need for an electric mixer. You don't want to over-mix the batter.
Don't over-bake these bars. They are better when they stay soft in the middle. Take them out when the middle is just set and a toothpick inserted in the centre of the bars comes out with just a few moist crumbs on it.
Let these bars cool completely before frosting them.
Make sure to chill the bars for at least an hour to let the frosting set up a little bit before slicing them into bars.
Melt the white chocolate for the topping slowly, in a double boiler, or at 50% power in the microwave, stirring every 15 seconds. Use a fork to drizzle it over top of the bars for a nice thin drizzle.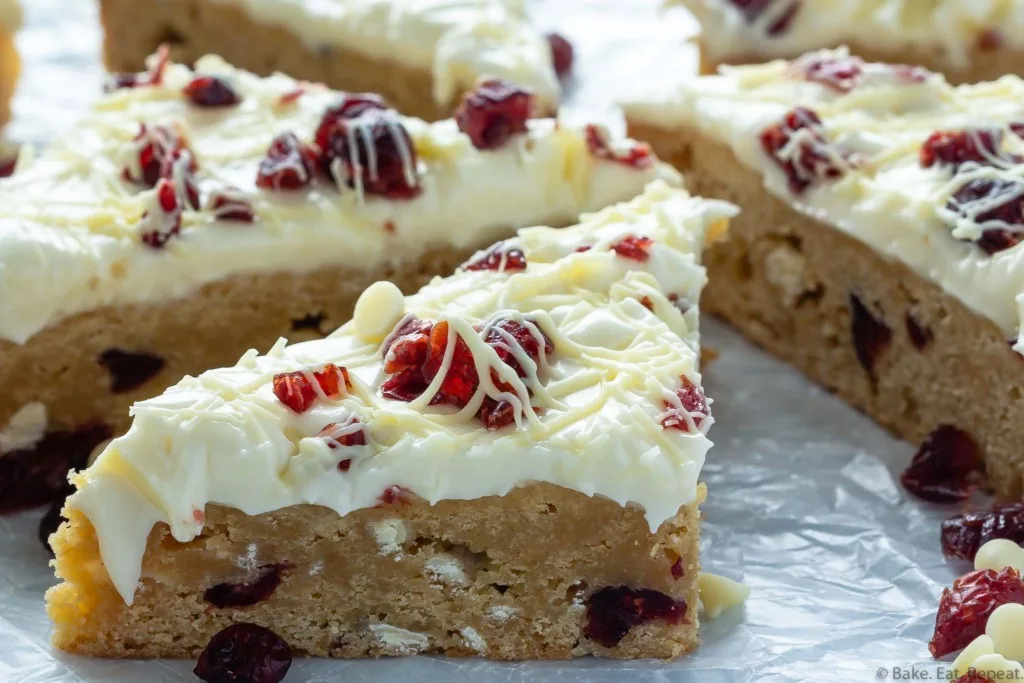 Here are some more great cranberry recipes for you: