These easy air fryer buffalo wings are cooked until perfectly crispy and then coated in buffalo hot sauce. They're so easy and delicious!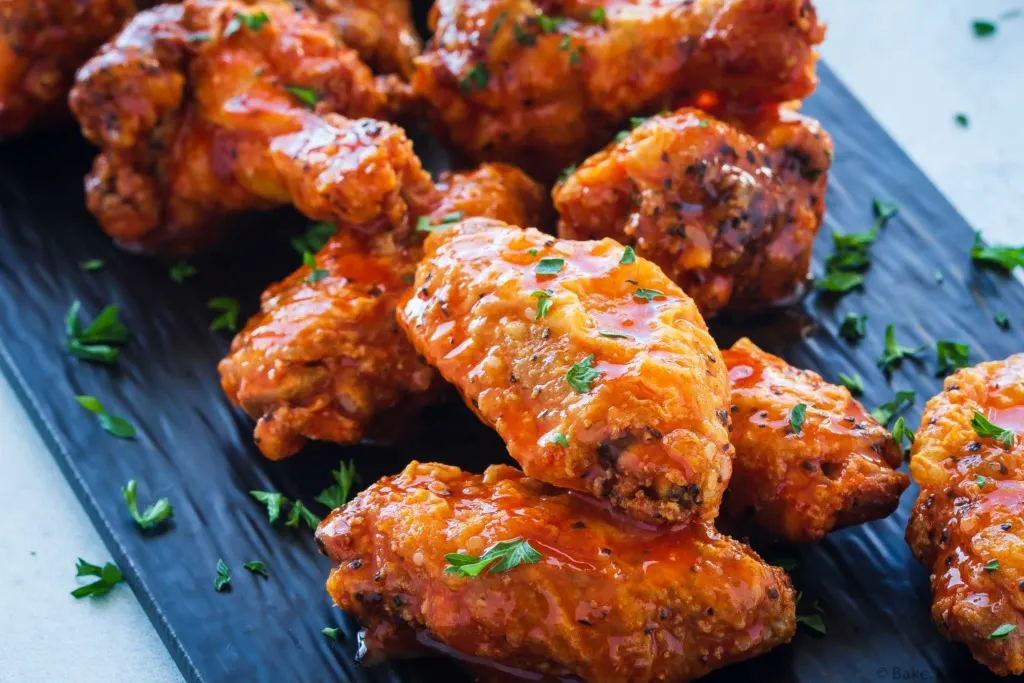 We love buffalo wings around here. It's one of our favourite recipes to make when we want an appetizer.
And since getting an air fryer, it is the only way I cook them. The air fryer just makes such perfectly crispy chicken wings, with so little effort. They always turn out absolutely delicious, and they take so little time to prep.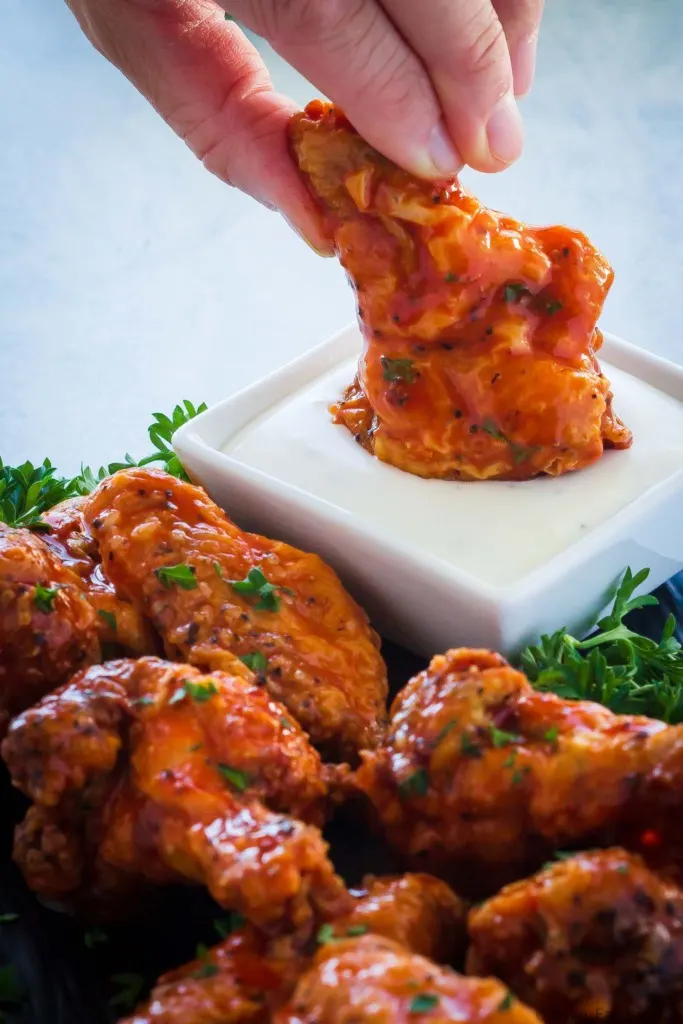 These chicken wings are tossed with baking powder, salt, and pepper, and then cooked in the air fryer for about half an hour. After they are finished cooking, toss them with your favourite buffalo sauce, and enjoy!
So easy, and so delicious. We love these buffalo wings!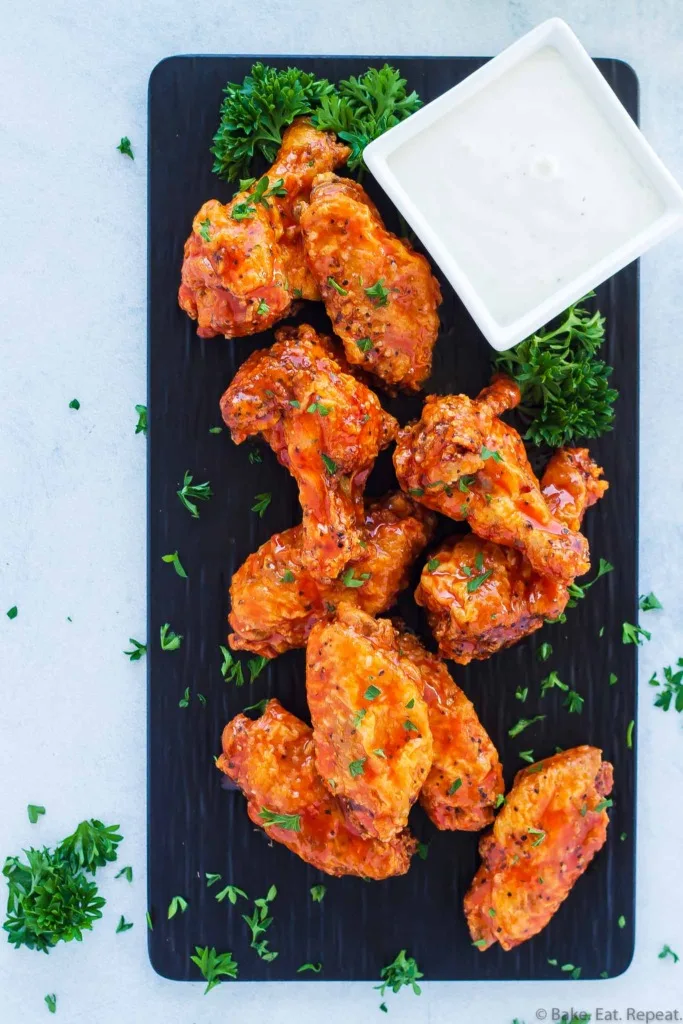 How do I make crispy chicken wings?
And air fryer is the best way to get really crispy chicken wings. You end up with perfectly crispy wings without all the oil needed for deep frying.
Drying the chicken thoroughly, and then tossing it with baking powder and salt, also helps the wings to cook with a super crispy coating.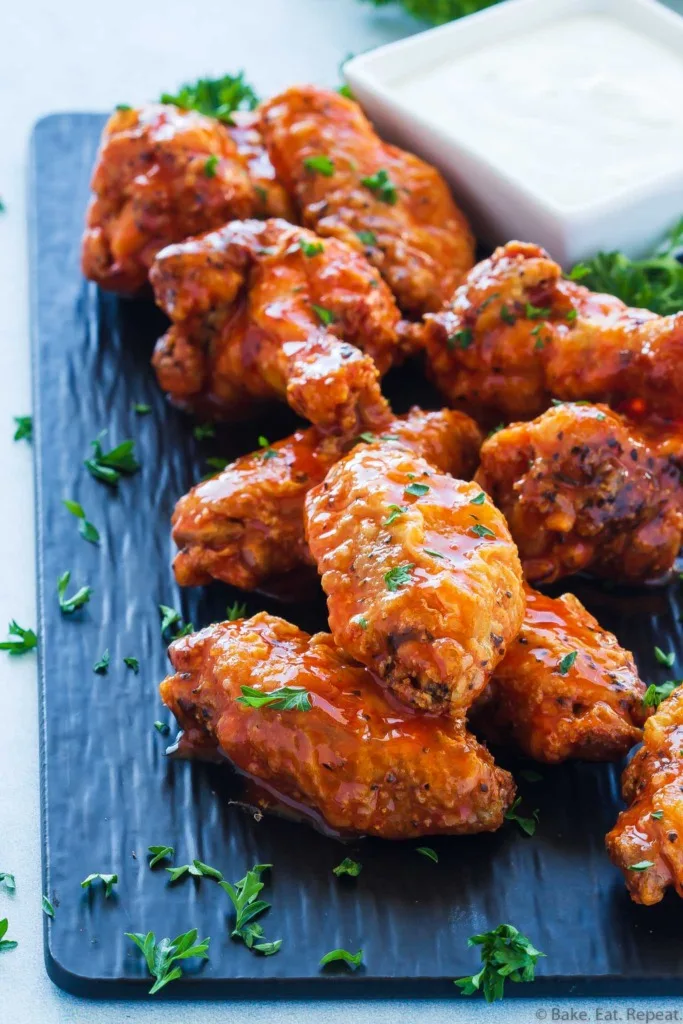 How long do wings take in the air fryer?
This depends a bit on your air fryer, as all of them cook a little differently. In my Instant Pot Vortex air fryer, chicken wings cook in just 28-33 minutes.
Start with the lower time, and then check them, adding additional time if needed.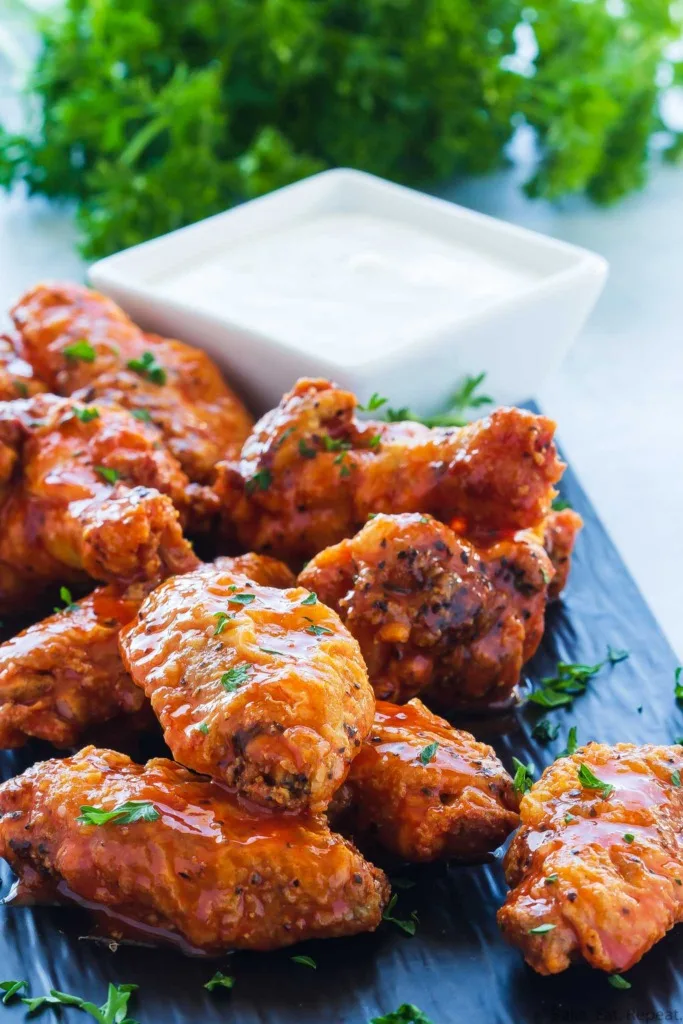 Do you have to flip wings in the air fryer?
When I'm cooking them in the air fryer, I always flip them, to make sure they brown evenly. My air fryer beeps when it's time to flip them. If yours doesn't do that, just flip them about halfway through the cook time.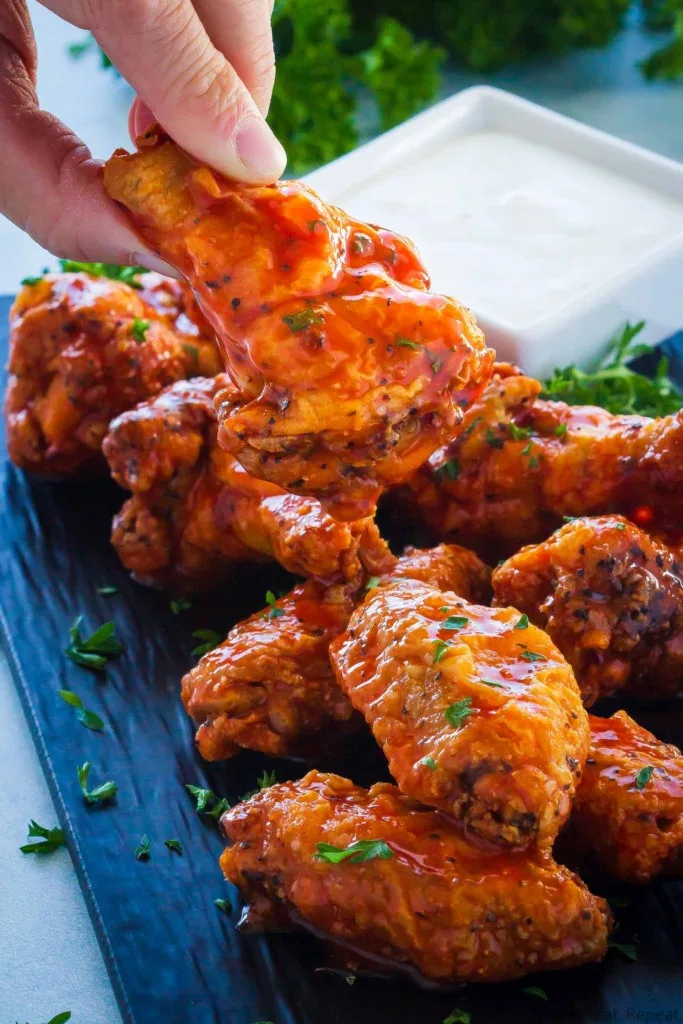 How to make Air Fryer Buffalo Wings:
Dry the chicken wings with a paper towel and then toss them with the baking powder, salt, and pepper.
If you double the recipe, make sure to still cook the wings in a single layer. If they don't all fit, cook in batches so they crisp properly. The air needs to circulate around the wings for them to get crispy.
Any kind of buffalo sauce will work for these. We like Frank's Red Hot Buffalo Sauce.
If you prefer, you can toss the cooked wings in a different sauce. We like buffalo sauce the best, but have also used teriyaki sauce, BBQ sauce, sweet Thai chili sauce, or honey garlic sauce.
Here are some more great appetizer recipes for you: