These soft pretzel bites are so easy to make and are the perfect appetizer. Serve them on their own, or with some queso cheese dip for the perfect snack!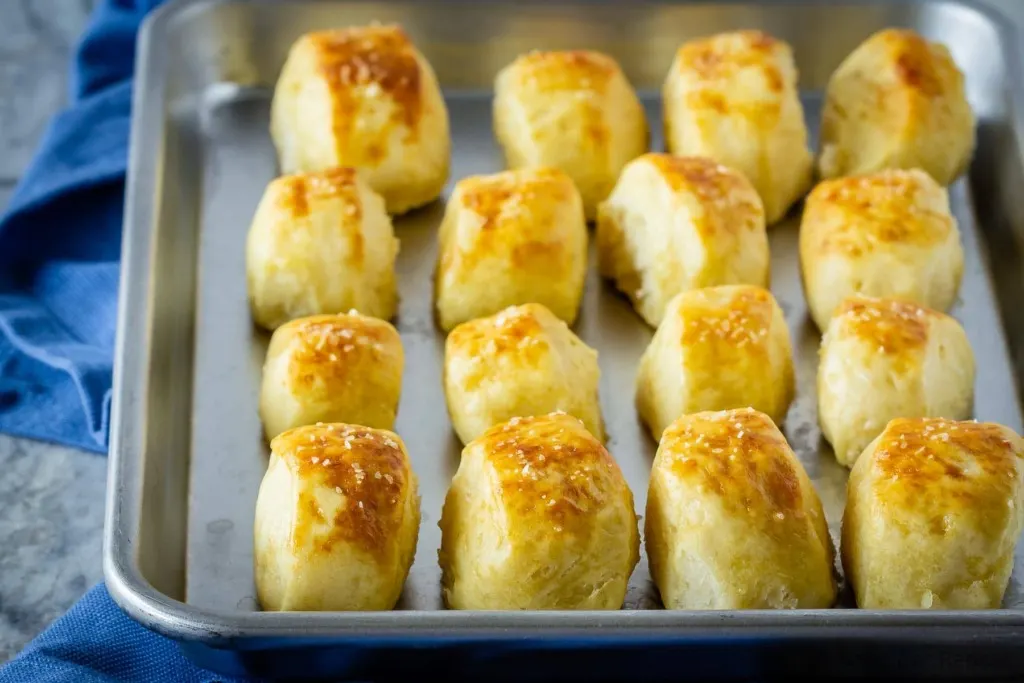 These soft pretzel bites are way too easy to make. Seriously. I actually have to stop myself from making them as often as I'd like to, because they are SO good.
And so easy.
You could be digging in to some buttery, salty, soft pretzel bites in as little as an hour and a half – and most of that time is hands off while you wait for the dough to rise.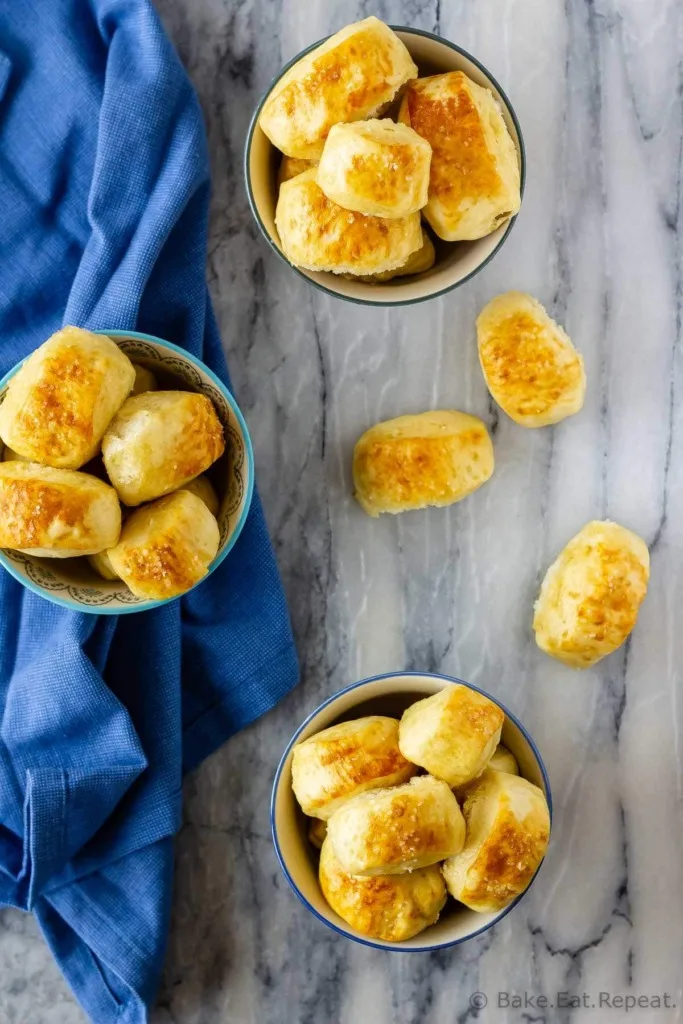 That's definitely too easy.
Because it's not like you make 5 dozen soft pretzel bites and then eat just one or two. No, that would be impossible.
But this is definitely the perfect recipe to pull out when you're having people over.
It's a great recipe for a crowd because it makes a lot of soft pretzel bites. And because everyone loves them.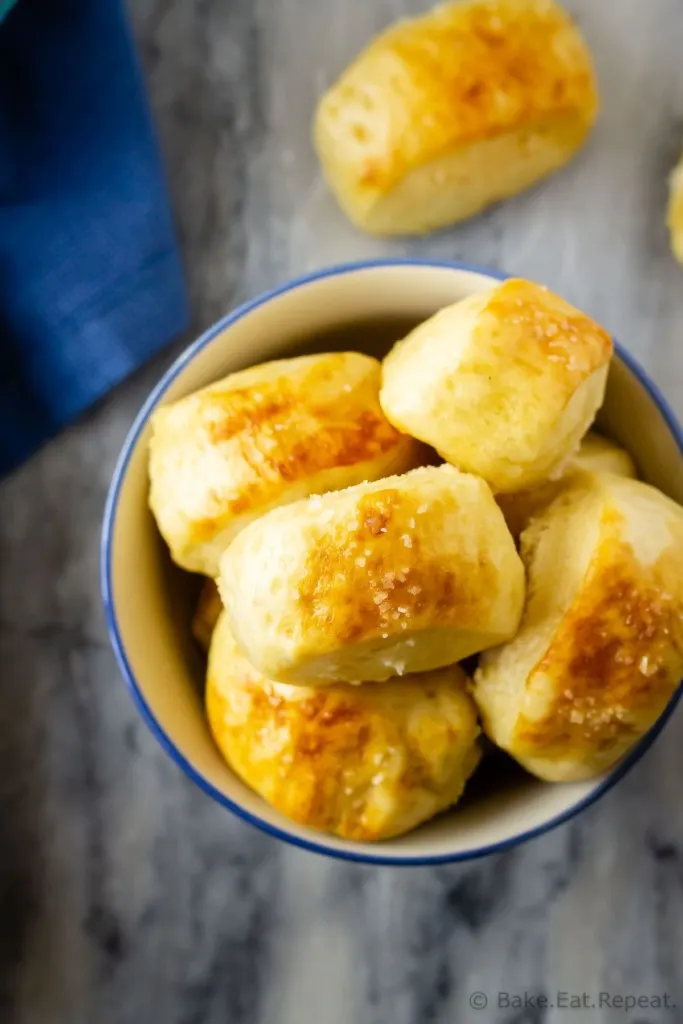 How do you get salt to stick to pretzels?
Before baking the pretzel bites, you dip them in a baking soda solution. This gives them the "pretzel" taste that commercial pretzels get from lye.
After dipping them, place them on a parchment lined baking sheet and sprinkle them with salt immediately.
The salt will stick to the dough since it's damp, and it bakes into the pretzel in the oven.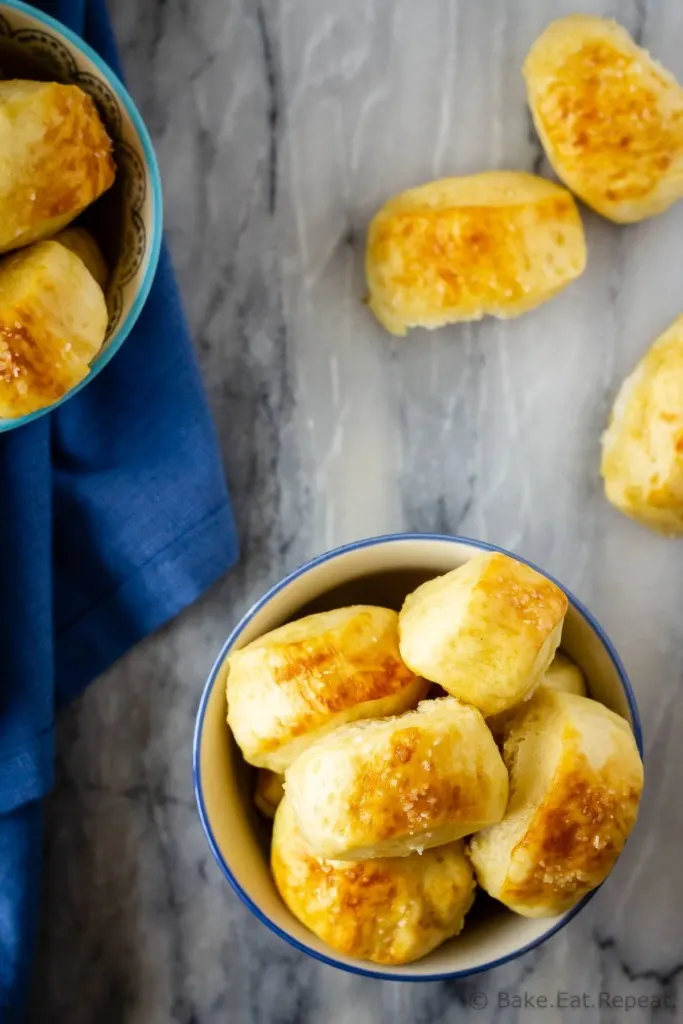 Are pretzels made with milk?
There's no milk in soft pretzels, but there is some butter in this recipe. If you need them to be dairy free, you could use hard margarine as a substitute for the butter.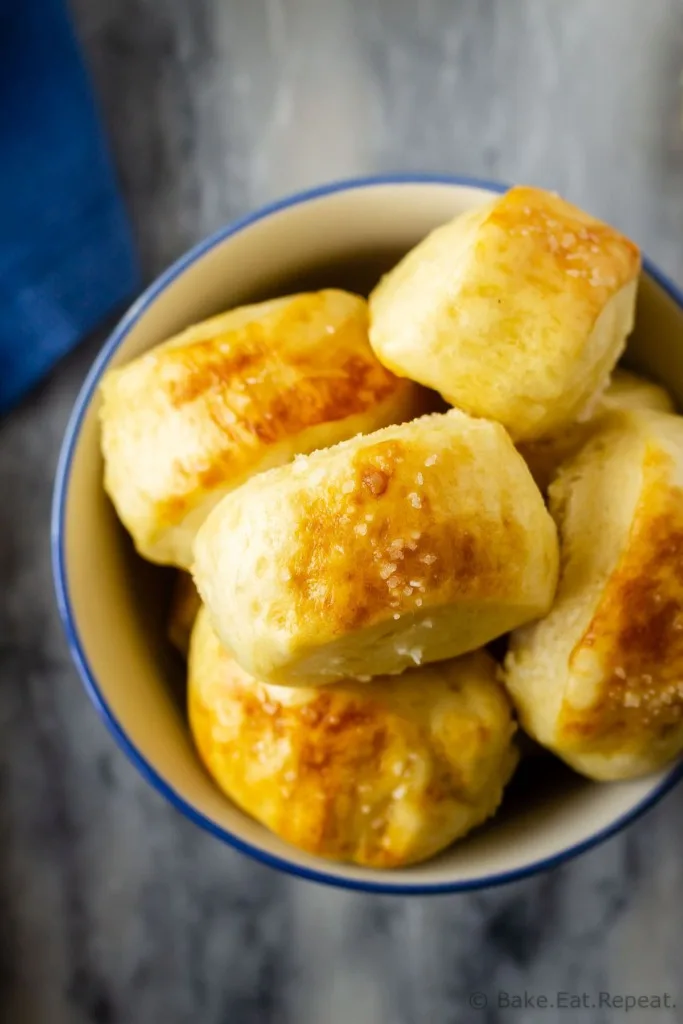 What salt do you use for pretzels?
Any coarse salt is fine. I typically use kosher salt, just because I always have it on hand. But sea salt, bagel salt, or any other coarse salt will work.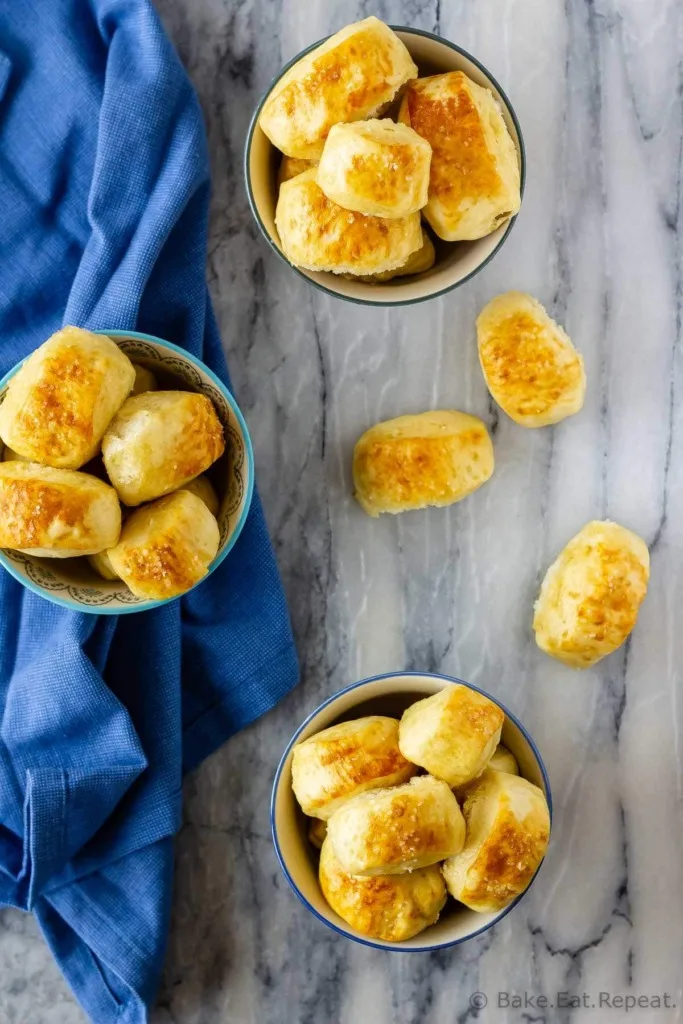 How to make Soft Pretzel Bites:
Homemade soft pretzel bites are actually a little too easy to make. It's one of the easiest yeast doughs to make and work with. And there's no shaping of the dough. Simply roll it out into a long snake and cut it into pieces.
I like to use my stand mixer to mix up the pretzel dough, as it's the fastest and easiest way to do so. But you can definitely mix it up in a bowl and knead it by hand if you like. You will have to knead the dough for about twice as long though.
These soft pretzel bites are best served warm right after baking them, but they are still great the next couple days, either cold or warmed up again in the oven. I like to warm them up at 350F for about 5 minutes so they crisp up on the outside again.
Store any leftover pretzel bites in an airtight container at room temperature for up to 3 days, or freeze them for up to 3 months.
Here are some more great soft pretzel recipes for you:
I've also shared this Soft Pretzel Bites Recipe over on Food Fanatic.