Quick and easy Crispy Salmon with Greek Orzo for 30 Minute Thursday – this meal is on the table in 20 minutes and the whole family will love it!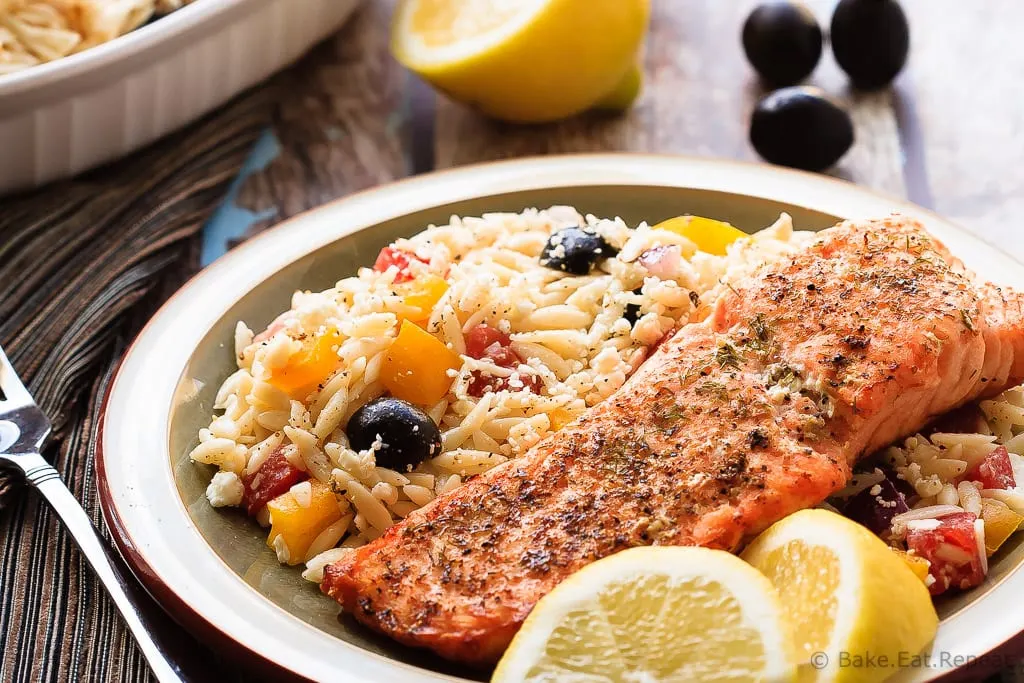 We love salmon around here. Or any fish. Actually, any seafood is probably what I should say!
Anytime I make salmon for supper though? That's when I have a very happy family. I must say, I am very happy that my kids like fish. It's one of my favourite things to eat. I'm that person that goes to a steakhouse for a fancy dinner and gets fish. I just have a hard time not ordering fish when it's on the menu at a restaurant. It's my favourite.
Salmon is the best though. And my kids agree with me on that. I actually made this crispy salmon with Greek orzo earlier in the day the first time I made it and had it for lunch. My 8 year old was REALLY disappointed when he saw the leftover fish in the fridge and found out I had salmon without him. How could I?
At least I don't have to convince them to eat fish. That is one thing that is definitely not a struggle for us. Their only complaint is that I don't make it often enough!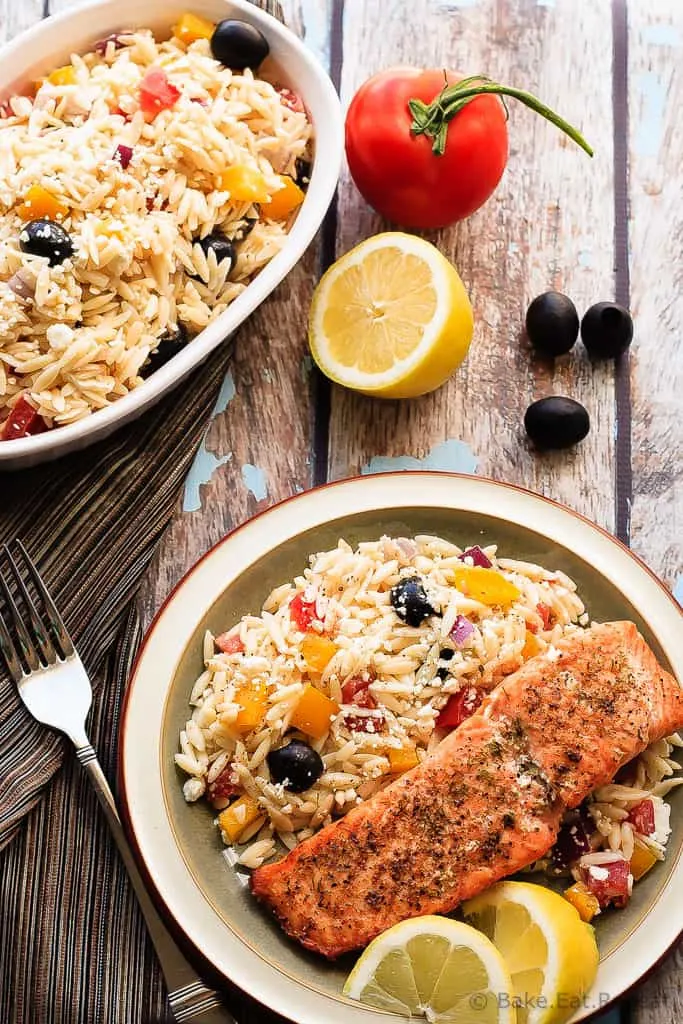 This crispy salmon is maybe the easiest possible way to prepare it. It takes about two minutes to prep and then 10 in the oven under the broiler and you have perfect salmon with amazing crispy edges. The crispy outside is maybe my favourite part. You know, besides the fact that it's salmon.
Paired with this quick and easy Greek orzo, this makes the perfect meal for 30 Minute Thursday! The crispy salmon takes about 15 minutes total, and the Greek orzo maybe takes 20, most of which is easily finished while the salmon is in the oven. Plus, the orzo is great served a bit warm right after you make it, and it's also fantastic as a cold salad if you want to make it ahead of time. Do that and supper is on the table in 15 minutes.
And if your family loves salmon as much as mine does, you will have a happy group. Scroll down to below the recipe to check out more 30 minute meals from my friends, or you can find past 30 Minute Thursday posts here.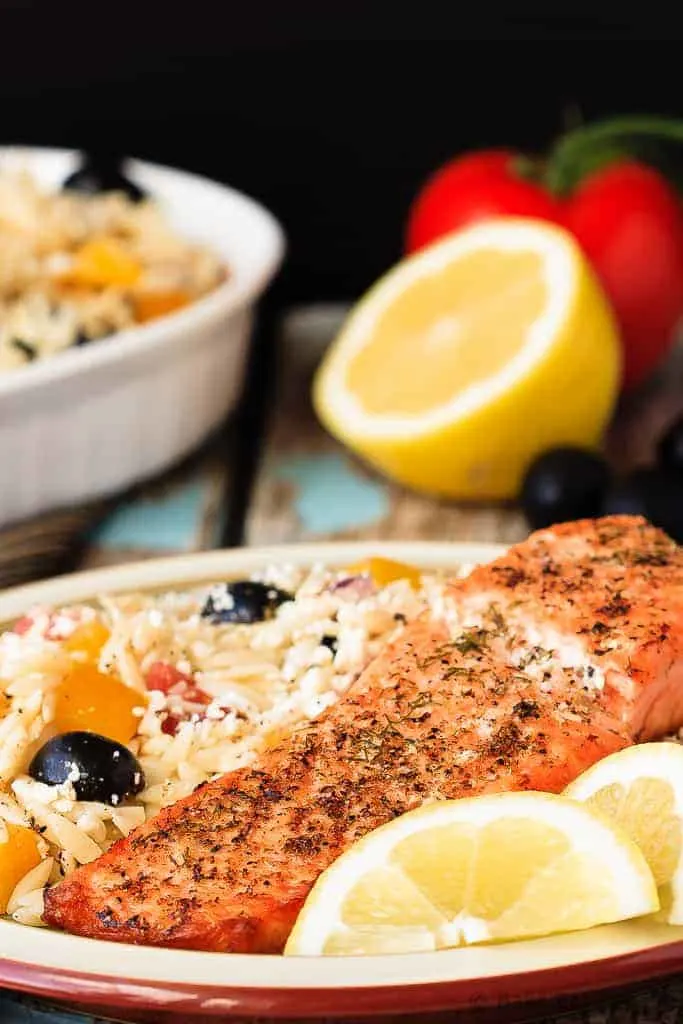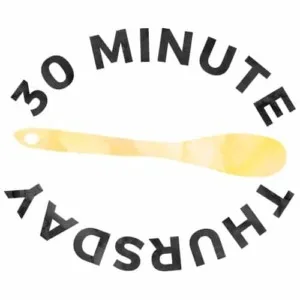 Basil Pesto Pasta with Broccoli and Mushrooms from Pumpkin 'n Spice
Blackened Grilled Salmon with 'Kickin Corn Pico de Gallo from Whole and Heavenly Oven
Avocado Toast with Spicy Marinated Chickpeas and Zucchini from Floating Kitchen
Unstuffed Bell Pepper Skillet from Kristine's Kitchen
Grilled Pineapple Teriyaki Chicken Caesar Salad from Life Made Sweeter
Sweet Potato Noodles with Black Beans & Avocado Sauce from Sweet Peas & Saffron
Honey Pineapple Barbecue Chicken Sandwich from Flavor the Moments