These butter tart squares are basically butter tarts in bar form – a shortbread base with a sweet topping made with butter, sugar and currants. Perfect for your holiday baking!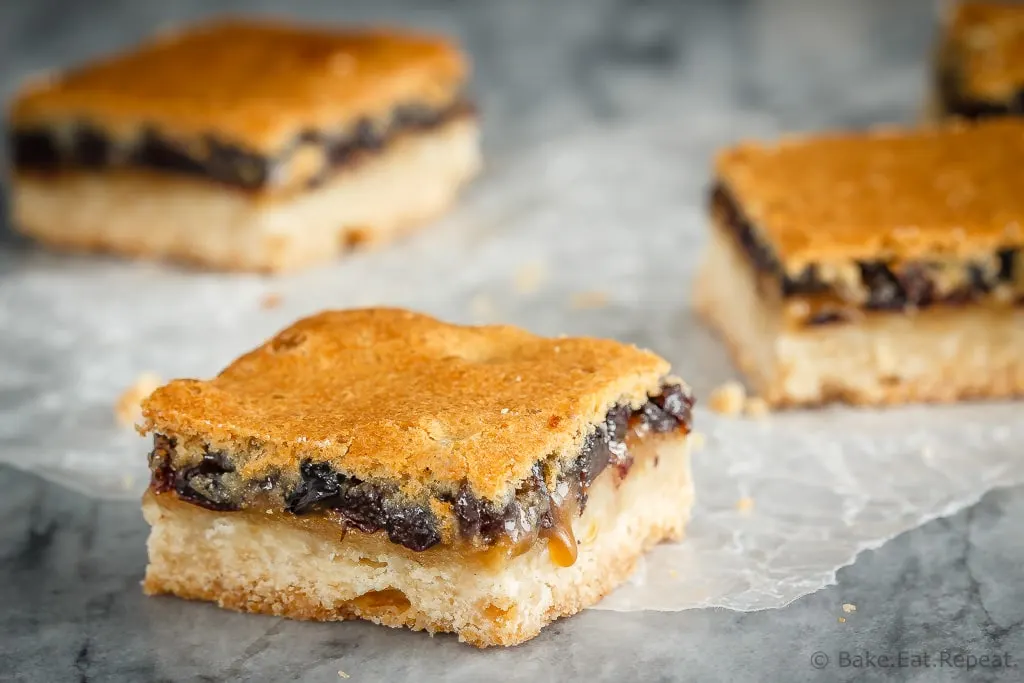 Ah, butter tarts. The best Christmas time treat.
Well, except for Nanaimo bars. Or whipped shortbread cookies. Or….well, let's just say that there are many treats I enjoy at this time of the year.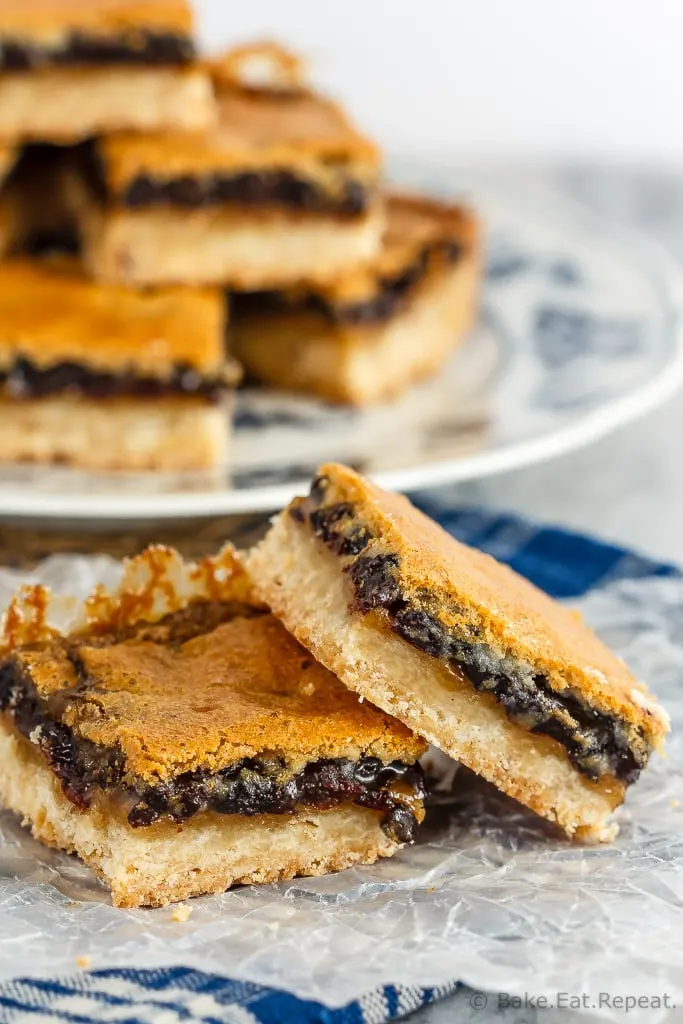 But butter tarts are definitely one of the favourites around here. These little squares are a variation on the traditional butter tarts that we make every year. Instead of a pastry tart shell, they have a crisp, buttery, shortbread base. The filling is pretty much the same, just a bit thicker so that it can be cut into squares – basically it's butter, brown sugar, and currants – and it's delicious.
If you've never had butter tart squares, I think that you've been missing out and should probably make these immediately, if not sooner!
We like currants in our butter tart squares – although they're really the only thing (besides regular butter tarts, of course) that I ever use currants in. They just aren't as tasty with something else. It needs to be currants. I'm sure many of you are saying that's ridiculous and butter tarts should always have raisins, or pecans, or some other crazy thing in them. But you're wrong. It's currants that are the best. That's just a fact.
But we can still be friends if you don't agree. Butter tart squares are probably still pretty good without currants. Maybe…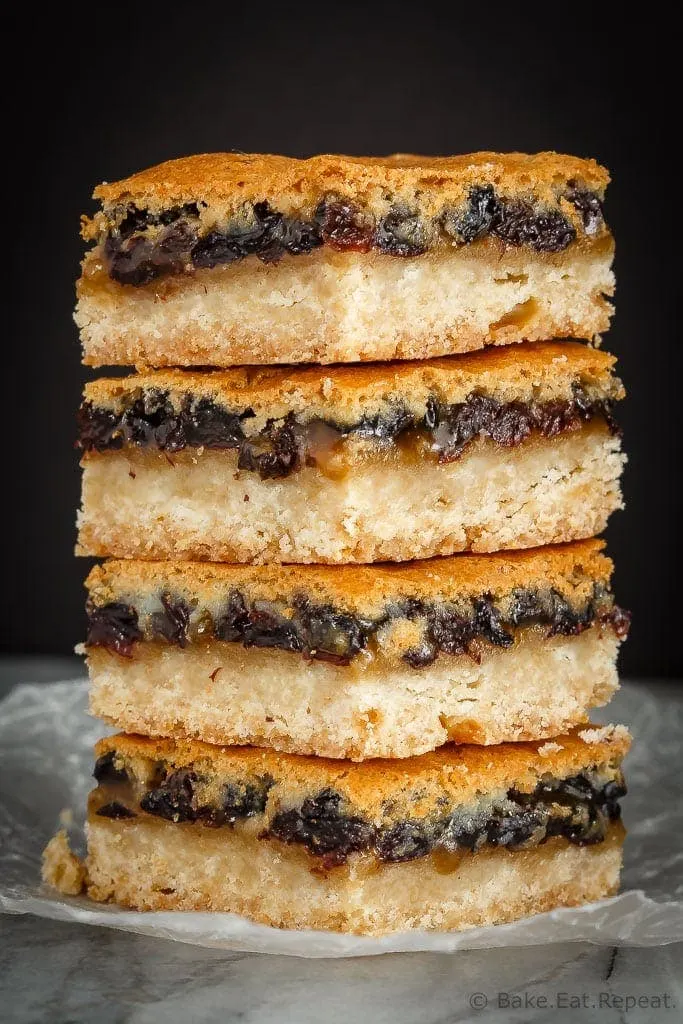 How to make Butter Tart Squares: