This easy to make brown sugar fudge has just a few simple ingredients. It makes the perfect no bake treat for the holidays!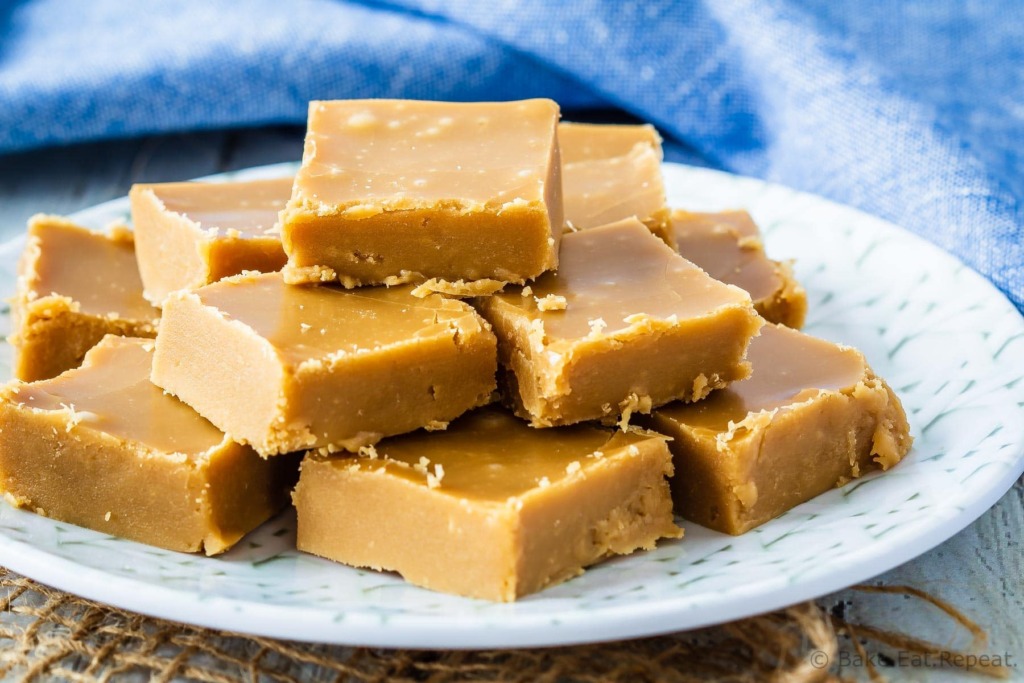 I've never really been a fudge person.
It's really just a little too sweet for me. Kind of like icing – I just don't really like it all that much.
I'll have a little taste….but that's enough.
Most people seem to love the stuff though.
So this year I decided to add brown sugar fudge to my list of Christmas treats to make.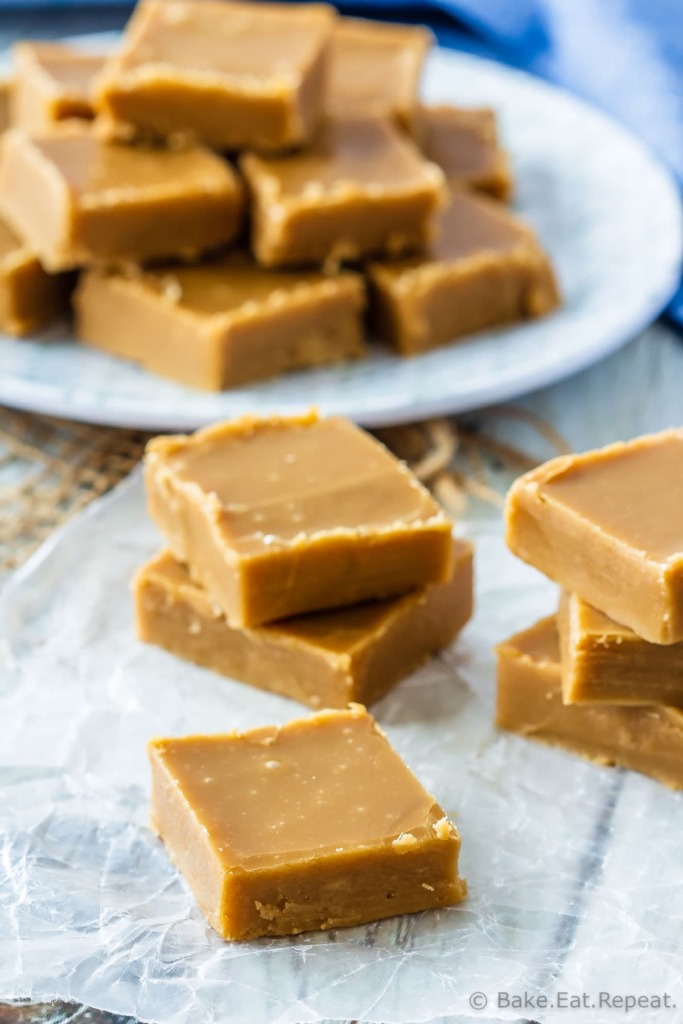 This recipe for brown sugar fudge is the one my mom has made for years.
She likes fudge. So does the rest of my family.
My kids just had it for (I think) the first time ever (I know, so deprived). Evidently they like it too.
I'm the only crazy person, apparently.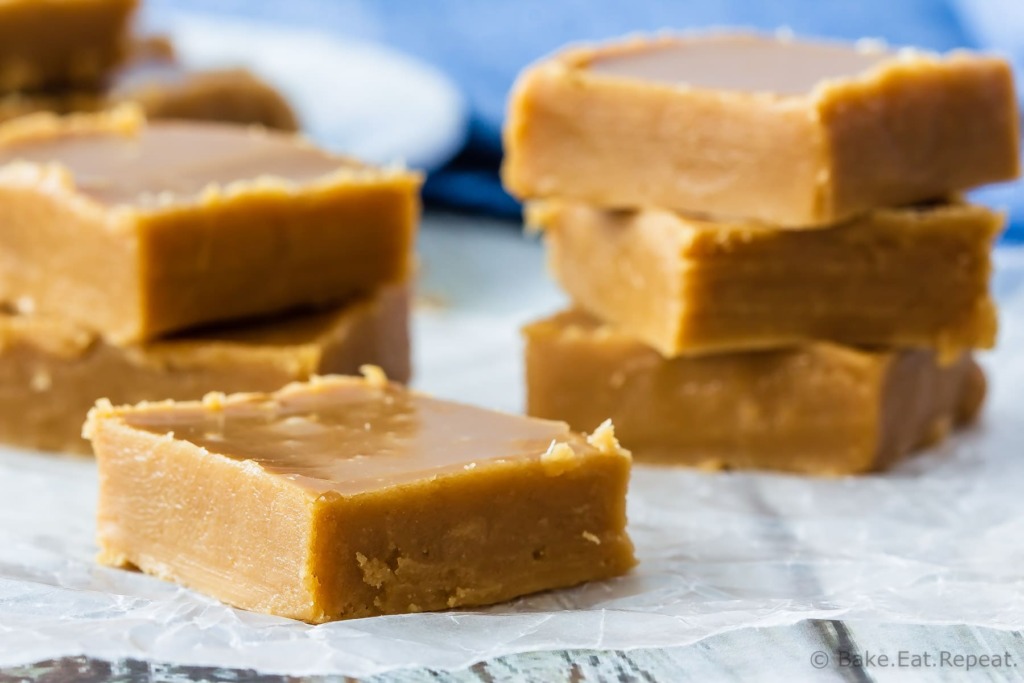 But, even though I don't eat it, or make it all that often, this recipe has been thoroughly tested and approved by people that do!
And my kids are definitely happy that I've added brown sugar fudge to the line-up of available Christmas treats this year.
Because according to them, this creamy sweet, brown sugar fudge is pretty much the best thing ever.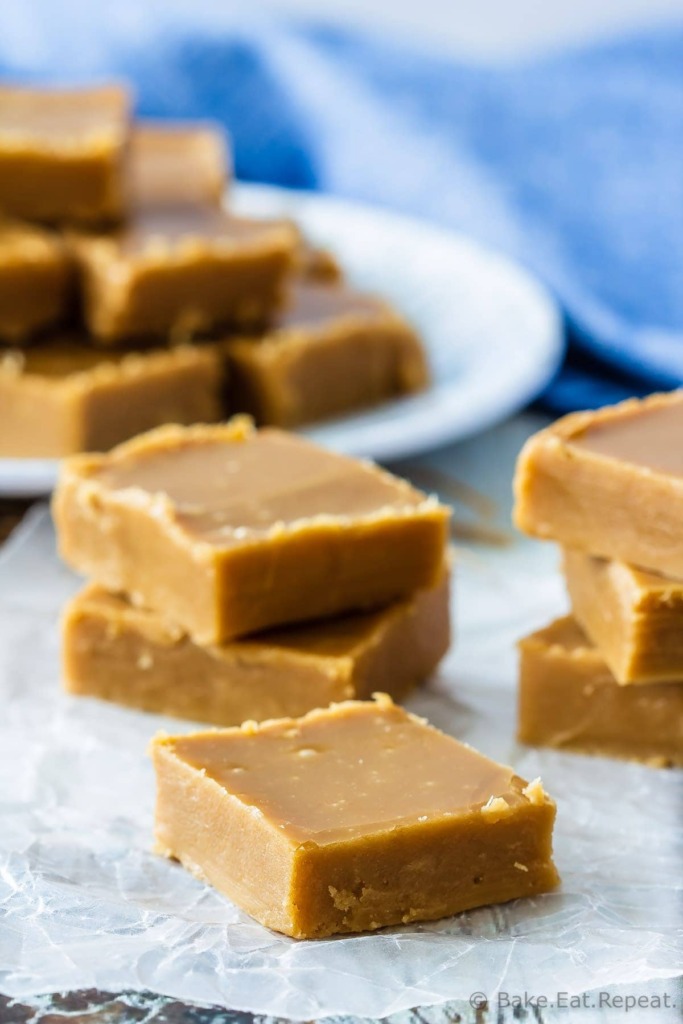 How to make Brown Sugar Fudge:
This fudge is made with just five ingredients. You boil the cream, brown sugar, and salt until it reaches the soft ball stage (234-240 degrees F), and then stir in the butter and vanilla and beat the mixture until it thickens. The whole process takes about 15-20 minutes total.
You don't need to stir the fudge constantly while it's boiling, but keep an eye on it and give it a stir every minute or so once it comes to a soft boil.
The easiest way to know when the fudge is ready is to use a candy thermometer. I absolutely love this one, that's built right into a silicone spatula, so it's very easy to use. The regular kind that clip onto the side of the pot don't work for me as my pots have a lip on the rim so the thermometer won't clip on and sit straight down the side of the pot. If you have the same problem, this spatula candy thermometer is the way to go!
When beating the brown sugar fudge with an electric mixer, it will continue to thicken the longer you beat it. I wanted the fudge to be on the softer side, so I beat the mixture for about 4 minutes on low speed, just until it started to thicken up. If you want your fudge to be harder, beat it a little longer before spreading it in the pan.

Here are some more great treats for the holidays for you: