These sheet pan pancakes are the perfect, quick and easy way to enjoy pancakes for breakfast! They mix up in minutes, and cook all at once, with no flipping!
Sheet pan pancakes might just be my new favourite way to make (and enjoy!) pancakes for breakfast.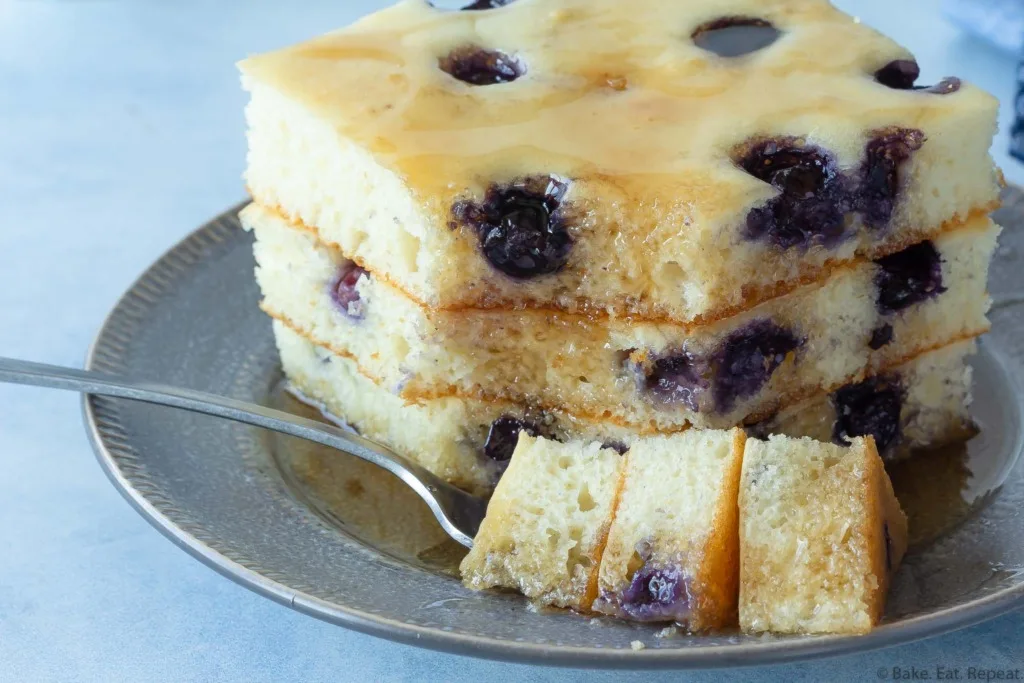 They are SO quick and easy to make. The batter mixes up in just a few minutes. So fast that these pancakes will be ready to put in the oven before it has even finished heating up.
All you need is a bowl, a whisk, and five minutes, and you can have hot, fluffy, perfect pancakes for breakfast. Or lunch, or dinner – we're not particular about when we eat pancakes around here!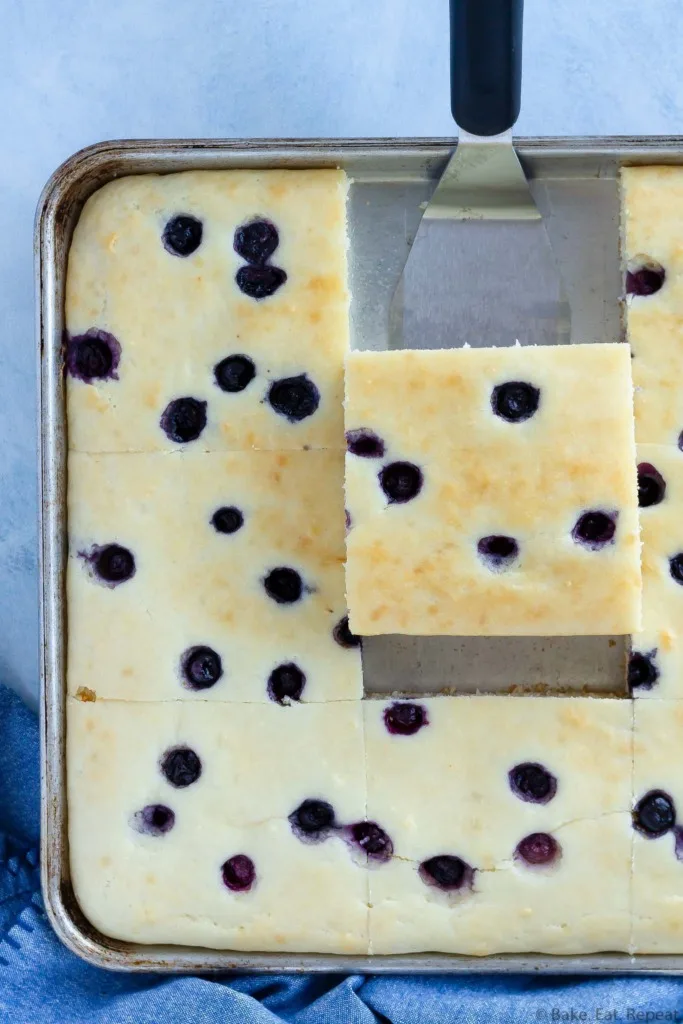 Simply whisk the pancake batter together in a single bowl, pour it into a greased, rimmed, baking sheet, sprinkle some berries (or chocolate chips!) on top if you like, and bake for 15 minutes.
That's it.
They're so easy to make, and they taste fantastic. Pancakes for breakfast the easy way.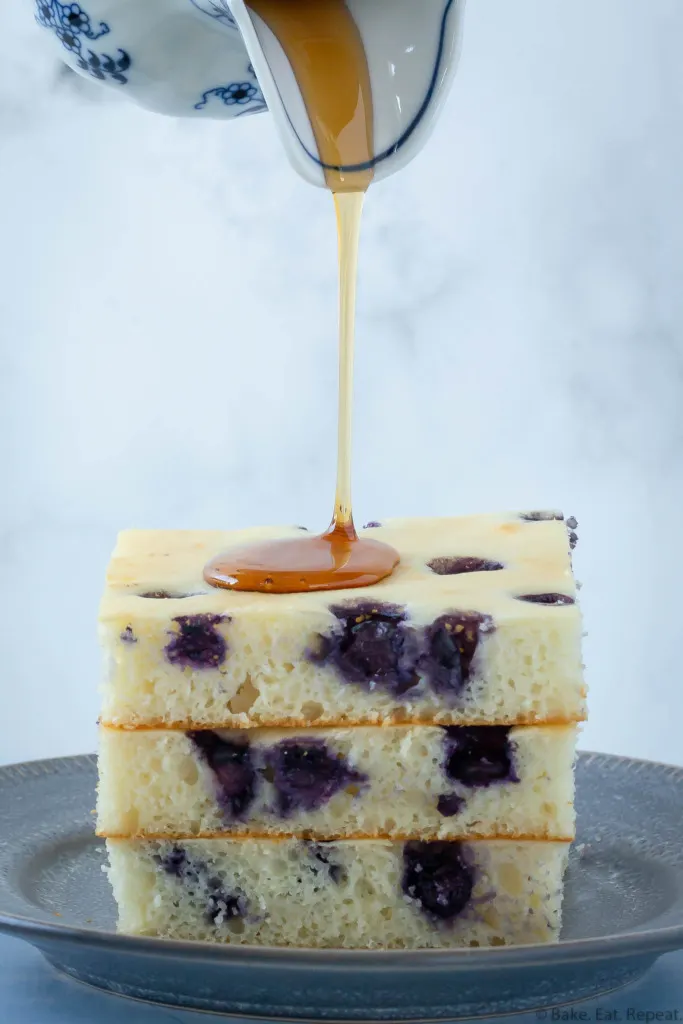 Can you reheat sheet pan pancakes?
Yes, you can reheat sheet pan pancakes. My kids do it all the time. As long as there are leftovers, that is.
Store them in the fridge in an airtight container or plastic bag, and reheat them in the microwave for 30-60 seconds, or until they are heated through. They can also be frozen for up to 3 months if you'd like.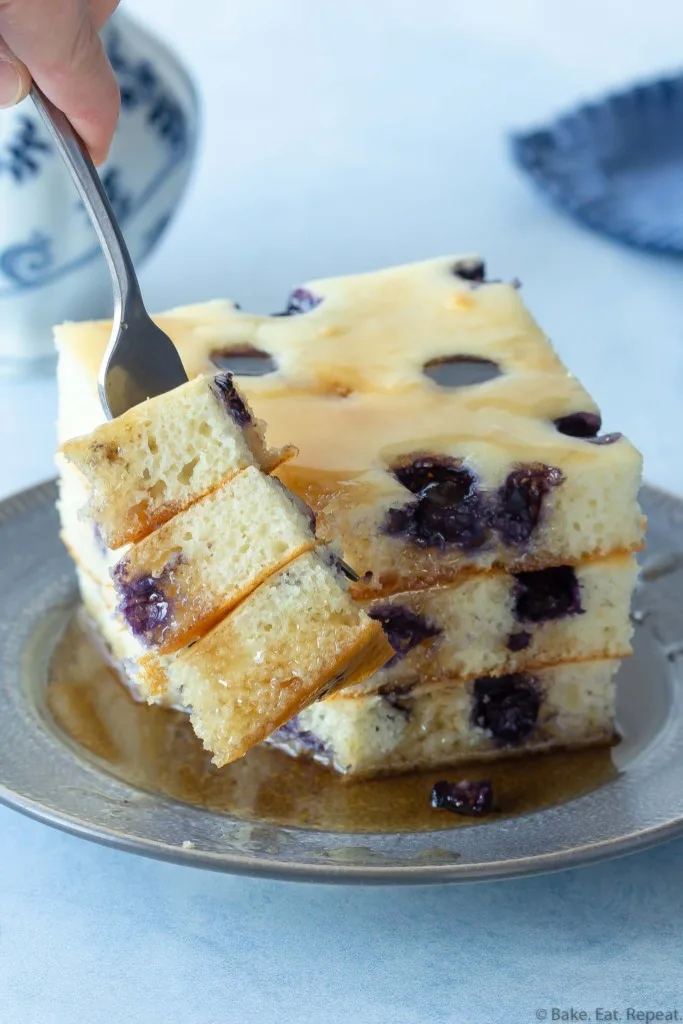 Can you prepare pancake batter the night before?
This is not a good idea as the baking powder starts working as soon as it comes into contact with the liquid, so the pancakes will not rise properly if you make the batter ahead of time.
It will be fine for a few minutes while the oven heats up, if they are ready to cook before the oven is ready. But I would not mix up the batter any earlier than this.
Getting the pancake batter in the oven right after mixing it will give you the best rise, and results in soft and fluffy pancakes.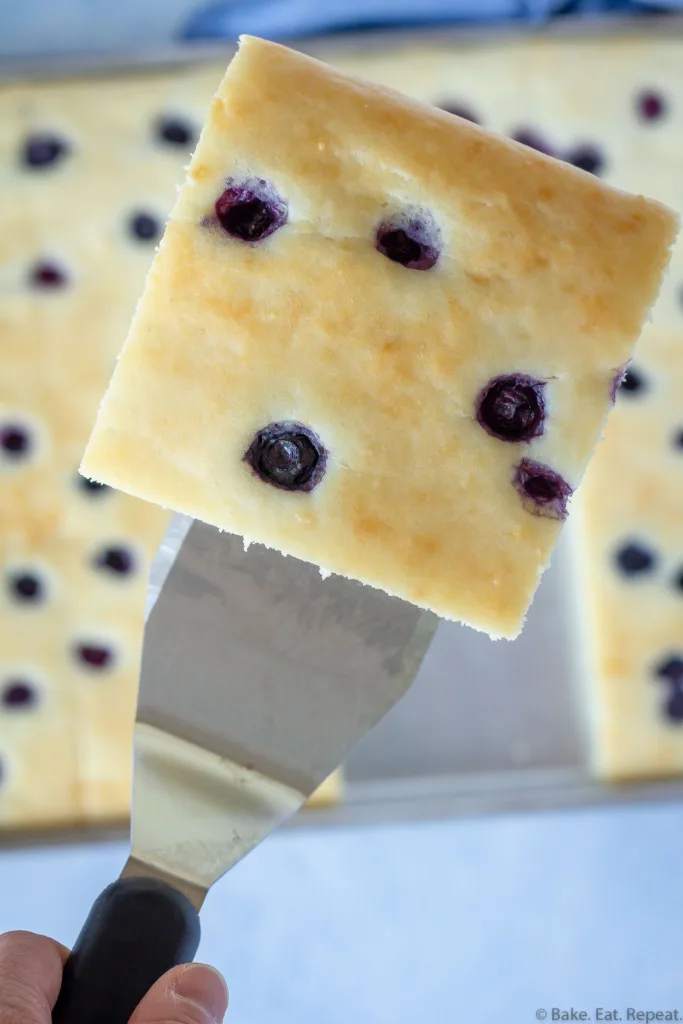 How do you freeze sheet pan pancakes?
To freeze these pancakes, simply let them cool completely, and then freeze them in an airtight container or ziplock bag, with wax paper between the layers so they don't stick together.
They will reheat from frozen easily in the microwave. Depending on your microwave, it will probably take about 45-90 seconds on high power to reheat them.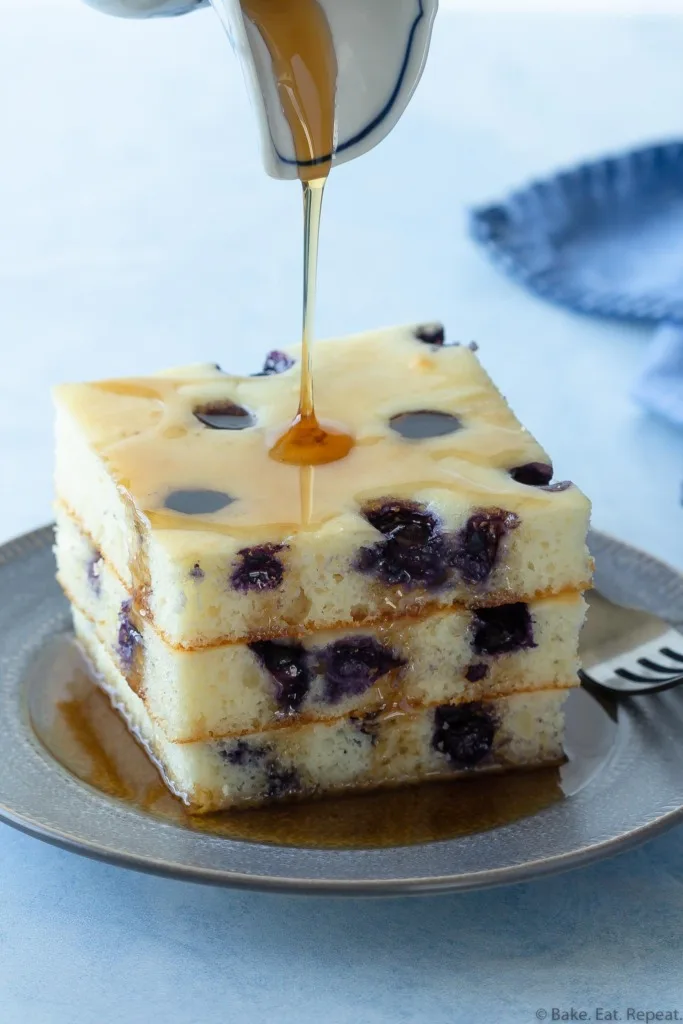 How to make sheet pan pancakes:
Don't over-mix the pancake batter. You don't need to beat it until every little lump is gone. Simply whisk all the ingredients together until it's combined. It will be a bit lumpy, but that's okay.
Berries are optional, but I will admit that I almost always use them. Sprinkle fresh or frozen berries on top of the pancake batter before baking. Don't defrost frozen berries first, use them straight from the freezer.
The kids like these best with chocolate chips sprinkled on top! But I usually only use those on half the batter and put some berries on the other half.
Make sure to grease the sheet pan well or your pancakes will stick.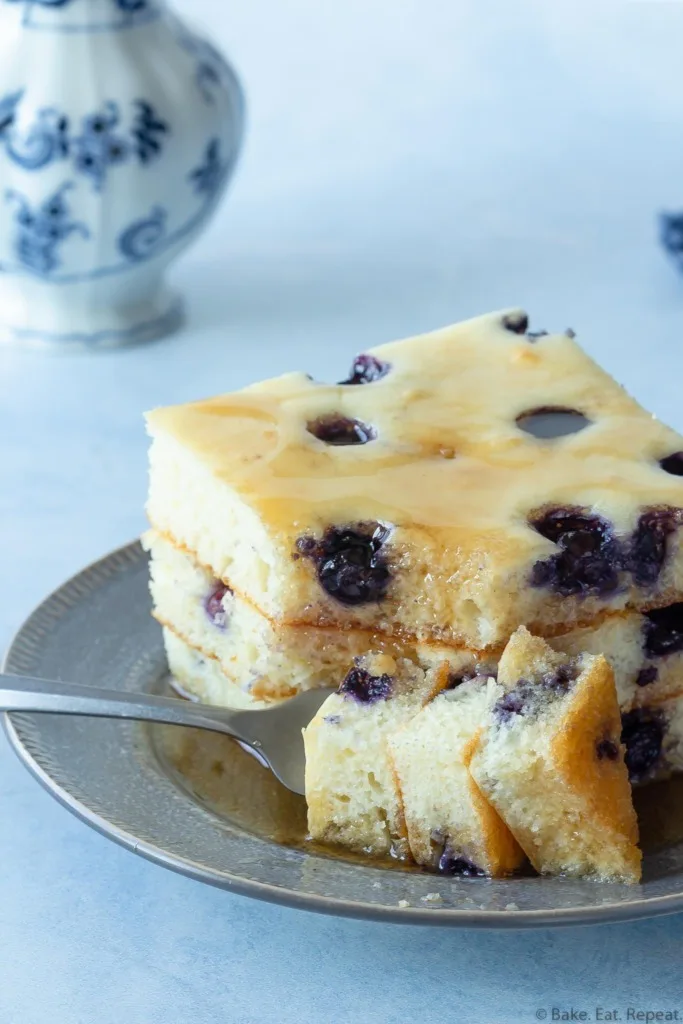 Here are some more great breakfast recipes for you: