These air fryer taquitos are so easy to make and taste fantastic! They even freeze well and reheat nicely in the air fryer for a great make ahead option!
These air fryer turkey taquitos are so easy and delicious! They get super crispy when you cook them in an air fryer, and they don't even take that long, just 6-8 minutes.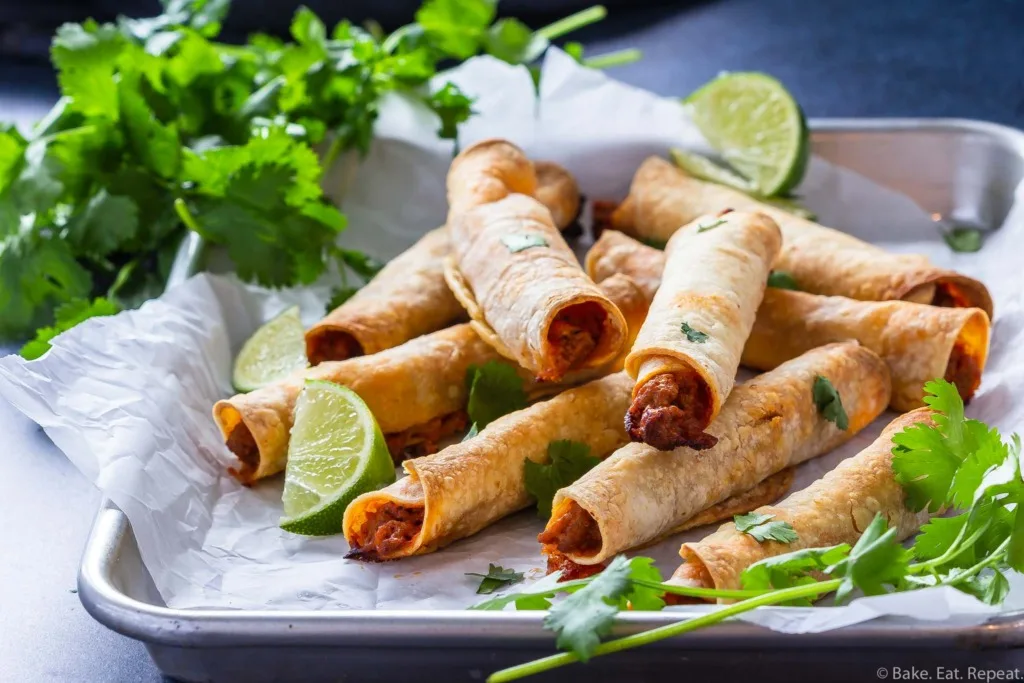 We love these air fryer taquitos. They make a great appetizer or snack, or a light meal with a salad or something on the side. And they can be frozen for up to 3 months if you prefer to make them ahead of time and have an easy freezer meal on hand.
If you've never made homemade taquitos before, you need to try this recipe! My family loved these!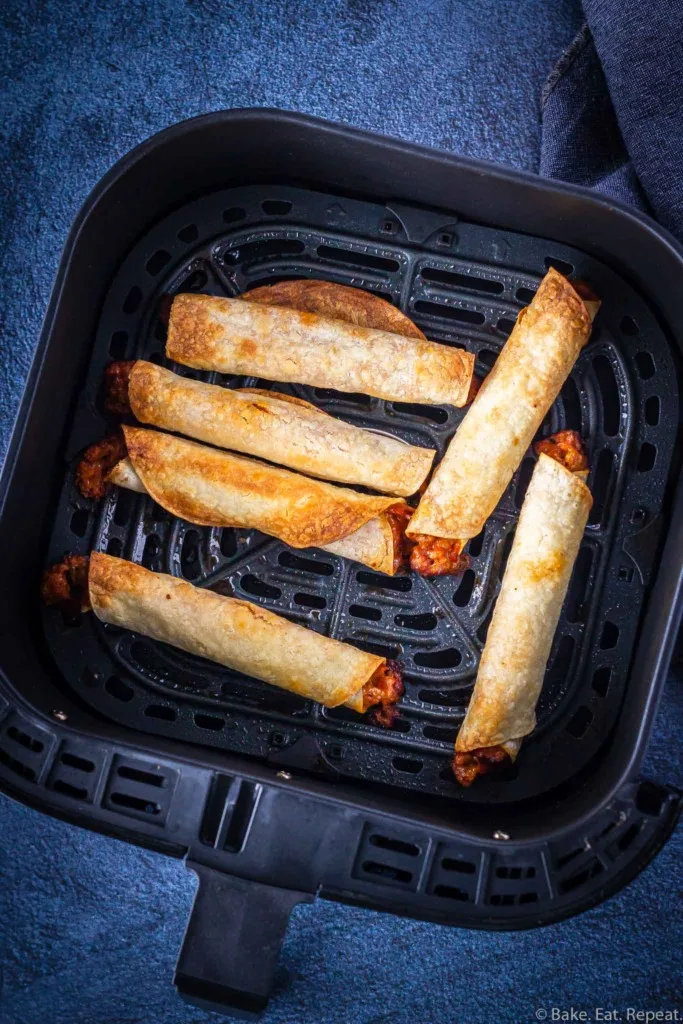 How do you make air fryer taquitos from scratch?
Making these air fryer turkey taquitos from scratch is really easy. Make some taco meat – this turkey taco meat is a version of this Instant Pot taco meat recipe – and then roll it up in some small tortillas with some cheese.
Spray the rolled up taquitos with cooking spray and cook them in the air fryer for 6-8 minutes until they're nice and crispy. They are super easy to make and taste great!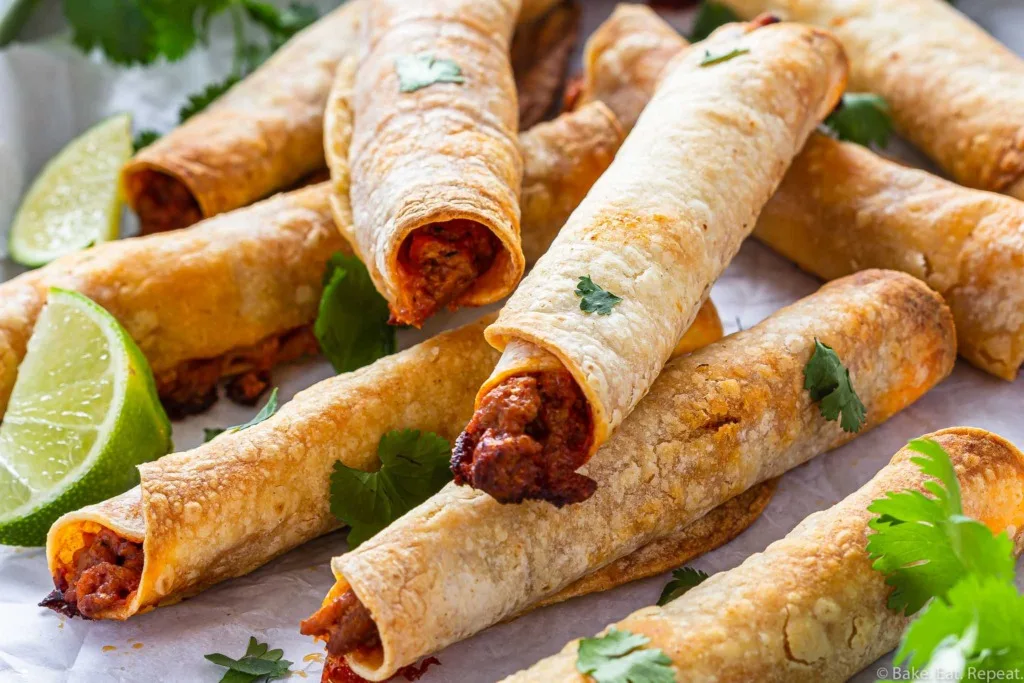 How do you keep taquitos from falling apart?
Tortillas need to be really warm before you try to roll them up into taquitos. If you find that they're cracking and falling apart when you try to roll them up, that means that the tortillas aren't warm enough.
I wrap a stack of tortillas in damp paper towel and then heat them in the microwave to warm them up. In my microwave it takes about 45-60 seconds on high power to get them warm enough that they'll roll without cracking.
Microwaves do vary in power though, so the timing may be different for you. Try heating for 45 seconds and roll one, and if it cracks, heat them for a little longer until you find the right time for your microwave.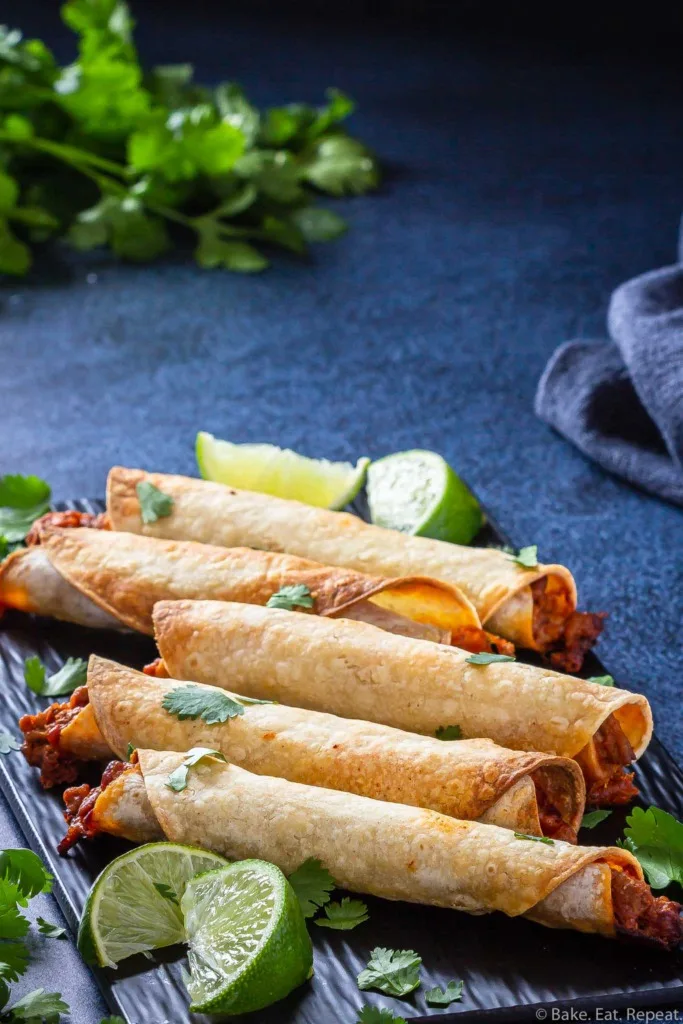 Can you freeze taquitos?
Yes, you can freeze taquitos! The best way to freeze them is after baking them. Simply let them cool completely, and then freeze them in an airtight container, or a ziplock bag, for up to 3 months.
To reheat frozen taquitos in the air fryer, cook them from frozen at 400F for 4-5 minutes, or until they are heated through and crispy. The exact time will depend a bit on your air fryer, so keep an eye on them the first time you do this and adjust the time as needed.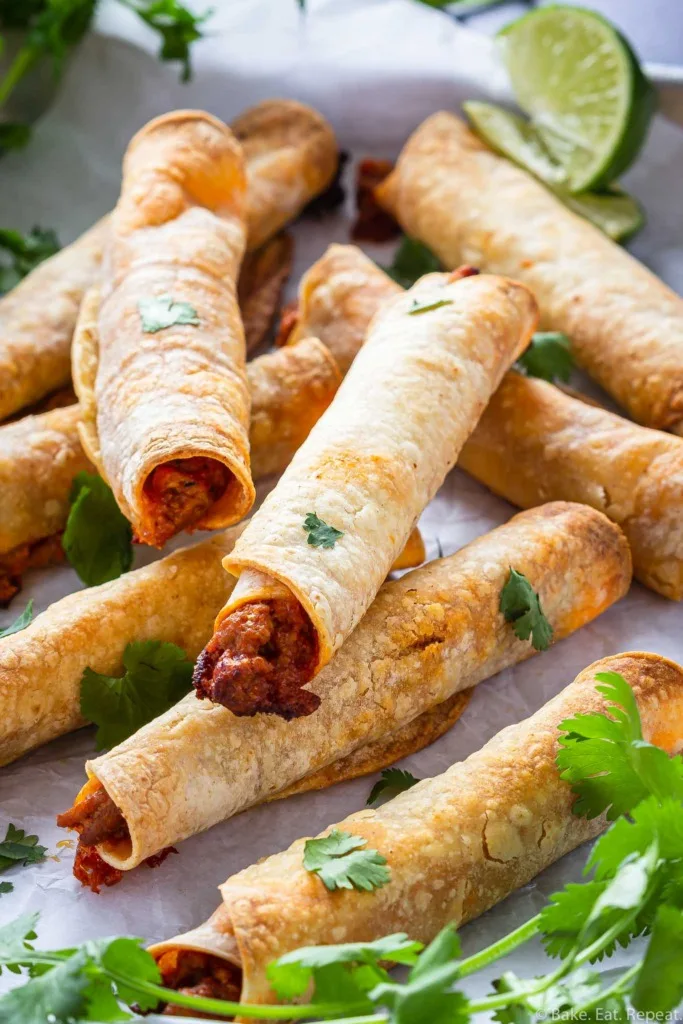 How to make Air Fryer Taquitos:
The tortillas need to be warm when making taquitos, or they will fall apart as you roll them.
We like these taquitos with ground turkey, but you can substitute another ground meat like beef or chicken if you like. If using ground beef, make sure to drain the grease after browning it, before continuing on with the recipe.
Any cheese that melts well is fine in this recipe. Monterey Jack or mozzarella would be good substitutes for the cheddar cheese, or a combination of all three.
These are tasty when made with flour tortillas as well. That technically makes them flautas, not taquitos, but either way they're delicious!
These taquitos can also be baked in the oven if you don't have an air fryer. Find the recipe for Baked Taquitos here.
Air fryers do vary as far as cook times go. I have an Instant Pot Vortex Air Fryer, and these taquitos take about 8 minutes at 400F to cook, but if you have a different brand, that time may vary. I would suggest checking them at 6 minutes, and if they're not hot and crispy yet keep checking every 2 minutes until they are.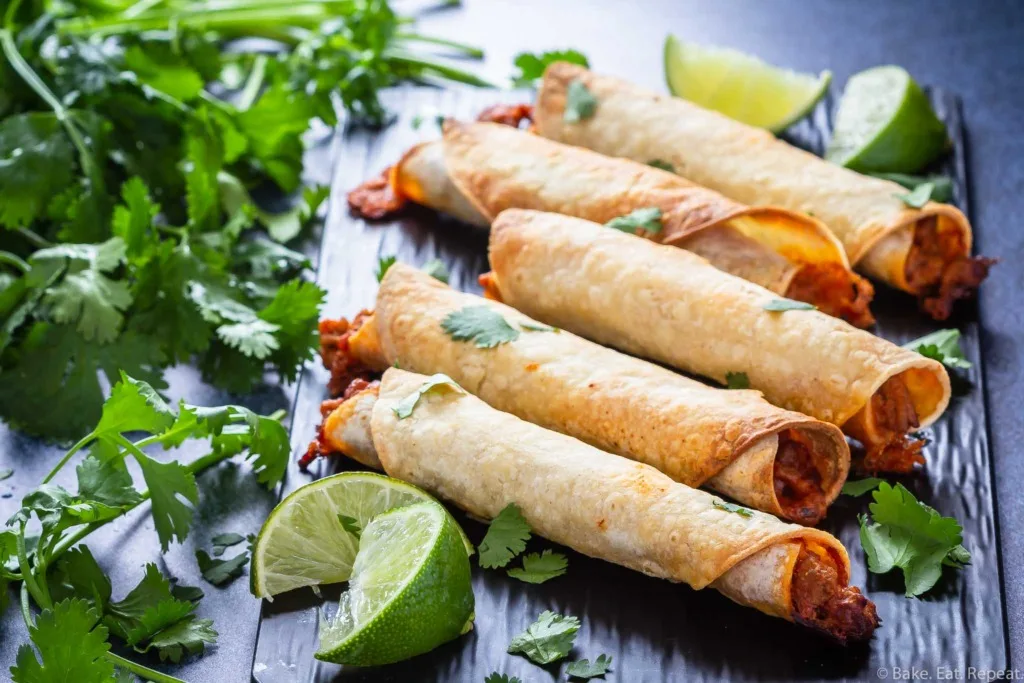 Here are some more great Mexican recipes for you: