These air fryer chicken tenders are so easy to make and taste great! They only take 10-12 minutes to cook, and are perfectly crispy!
These air fryer chicken tenders were super easy to make. They only take about 15 minutes to prep with the breading, and 10-12 minutes to cook in the air fryer.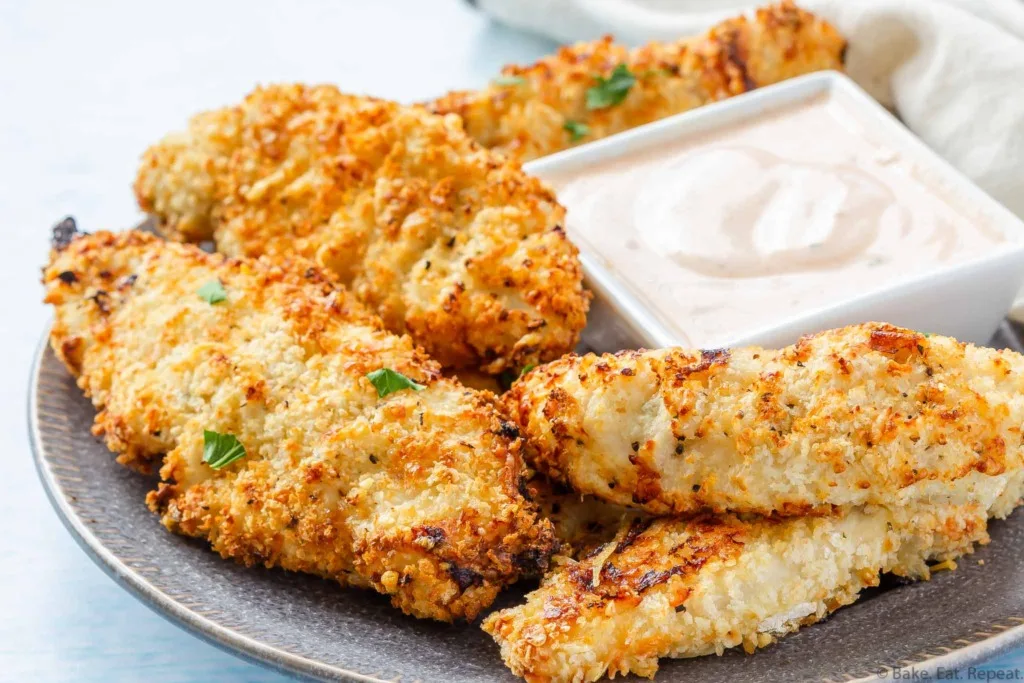 I love using my air fryer to cook things quickly, and to get perfectly crispy "fried" foods. These chicken tenders were no exception.
They cooked very quickly, and were perfectly crispy without having to deep fry them in oil. And the chicken stayed nice and juicy. We really enjoyed these air fryer chicken tenders with sriracha ranch dipping sauce.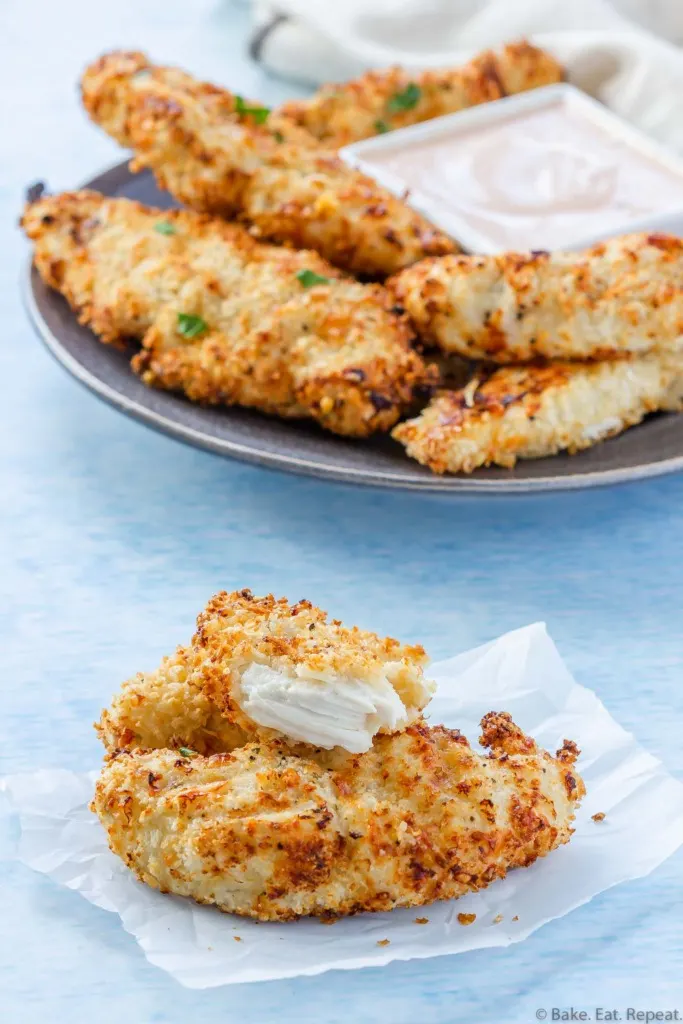 Depending on the size of your air fryer, you will likely have to cook the chicken in batches, but the cook time is so short that this isn't really a big deal. I needed to cook this recipe in two batches.
I have also made these with both corn flake crumbs and with panko breadcrumbs, and both were delicious, so use your preference.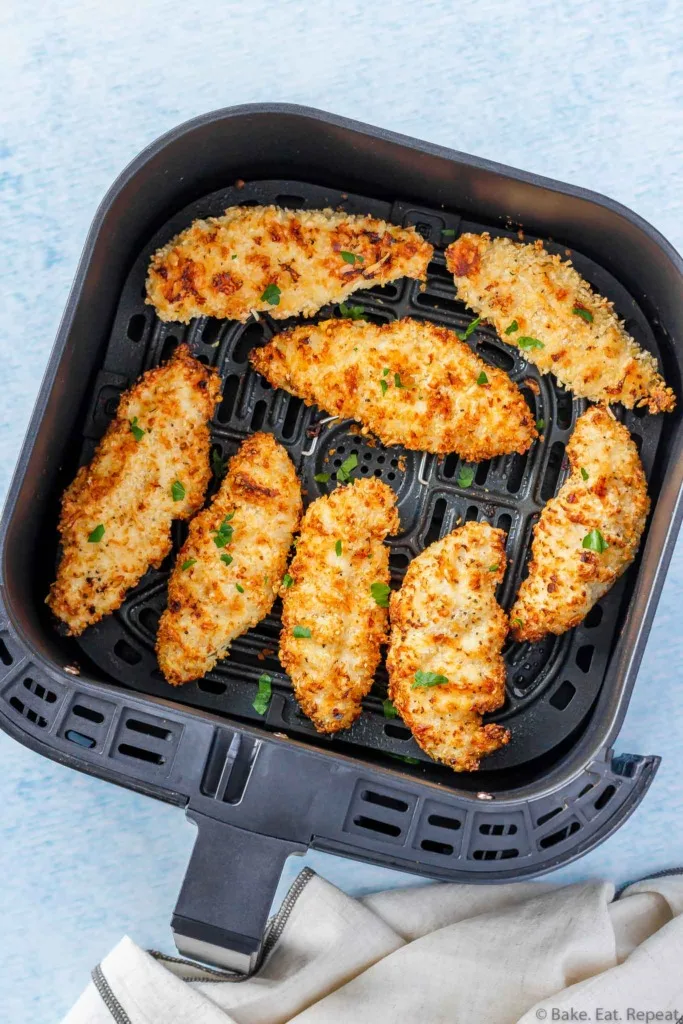 How do you get breading to stick to chicken tenders?
Breading these chicken tenders is actually very easy. After soaking the chicken, let the excess buttermilk drip off the meat and then dredge it in flour. It is then dipped in beaten egg mixed with milk, and then in panko breadcrumbs or corn flake crumbs. It should stay stuck to the chicken without a problem.
Cooking the chicken tenders in an air fryer helps with getting super crispy chicken tenders. I usually spray the air fryer basket and the tops of the chicken tenders with cooking spray.
You will also want to make sure that you don't over fill the air fryer basket, as the air needs to be able to circulate in order for the chicken to get crispy. Depending on the size of your air fryer, you may need to cook the chicken in batches.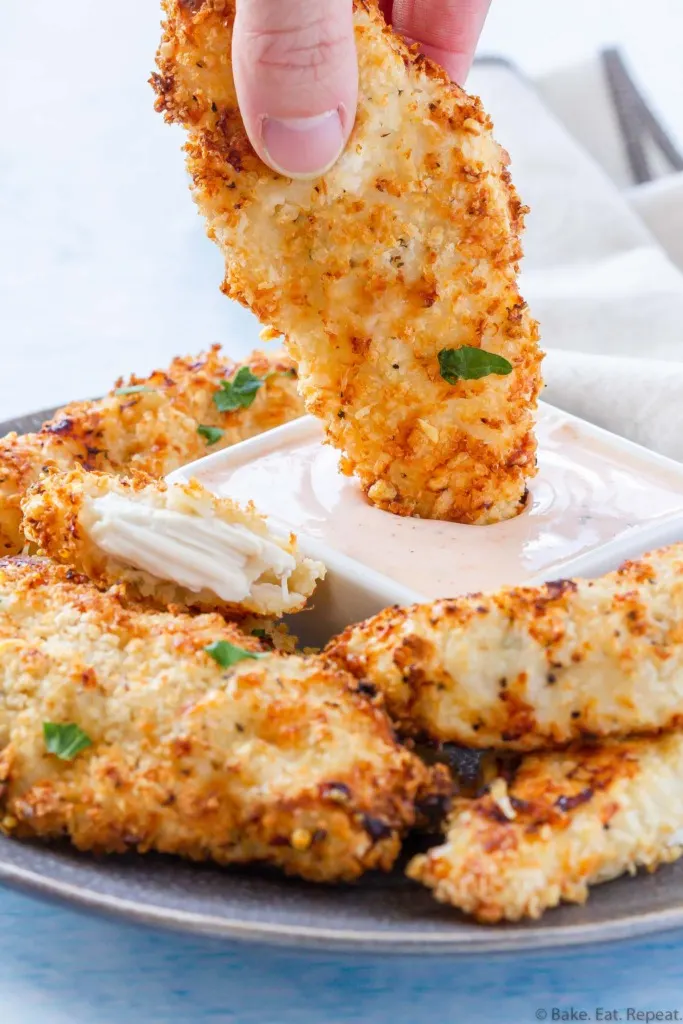 How do you cook raw, breaded chicken tenders?
Raw, breaded chicken tenders can be cooked in the oven at 375F for 20-25 minutes, or in the air fryer at 400F for 10-12 minutes.
This will obviously be a bit dependent on the size of your chicken pieces, as well as the type of air fryer you have if using that method, so check the internal temperature of the meat to determine if it is done.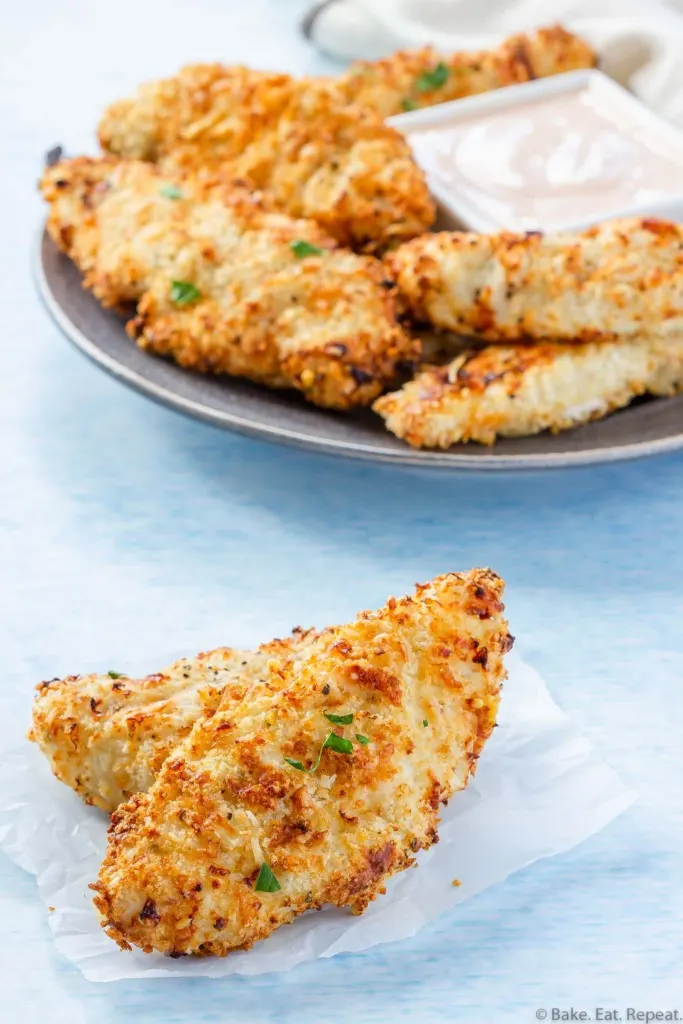 What temperature should chicken tenders be?
You should cook your chicken tenders until they reach an internal temperature of 165F. I absolutely love this instant read thermometer for checking if meat is finished cooking or not.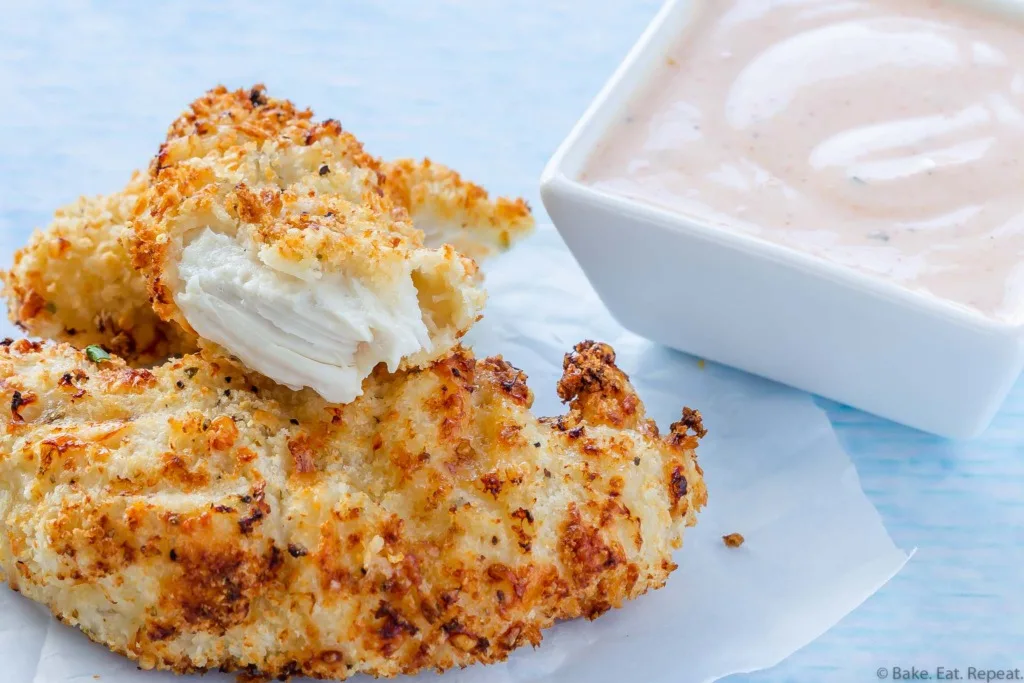 How to make Air Fryer Chicken Tenders:
The chicken needs to be marinated in buttermilk for 3-4 hours, or overnight, before making these chicken tenders. Don't skip this step as the buttermilk tenderizes the meat.
Air fryers vary a bit in how they cook, so while these were cooked after 11 minutes at 400F for me, your air fryer may cook differently, or your chicken pieces may be a different size. Check the internal temperature of your chicken and make sure to cook it to 165F. I have an Instant Pot Vortex Air Fryer.
We love these with sriracha ranch dip. It's not overly spicy, but feel free to skip it and serve these with any dipping sauce you like!
If you prefer, I also have a baked version of these here: Baked Chicken Tenders.
Here are some more great appetizer recipes for you: