These oven baked wings are super crispy and so easy to make. Toss them with your favourite sauce for perfect wings that are baked instead of fried!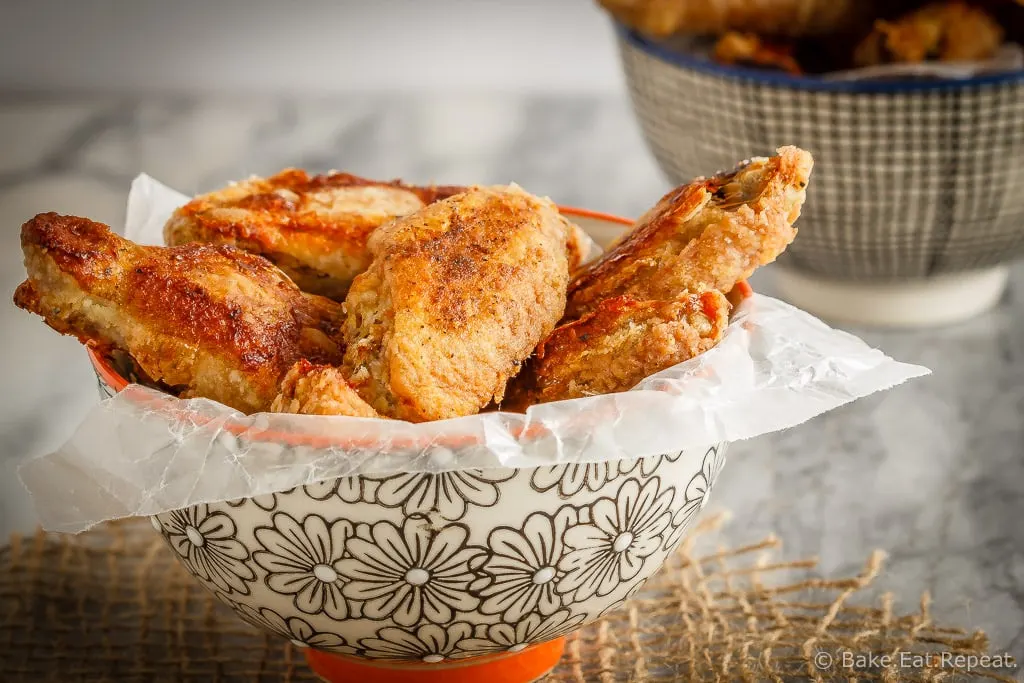 Does anyone else ever have an appetizers only meal? We do this sometimes, generally on a Friday night, often when we have company. It's a fun meal where everyone eats way too much, with far too much unhealthy food. So basically it's the best kind of meal!
It's always a bonus when we can have those appetizer nights with our favourite treats – but made a bit healthier then the usual deep fried fare found at a restaurant.
These crispy oven baked wings are one of our favourite appetizer treats. I almost always make them when we decide to enjoy one of these "appetizers for dinner" nights, and they never disappoint. We like ours tossed either in buffalo sauce or honey garlic sauce – spicy for the adults and sweet for the kids! Actually, I usually leave some completely sauce free as well because the kids enjoy them plain.
These crispy oven baked wings are so easy to make, and definitely a great snack that the whole family will enjoy. Baked to crispy perfection and then tossed in your favourite sauce, they will disappear quickly at your house too, I'm sure!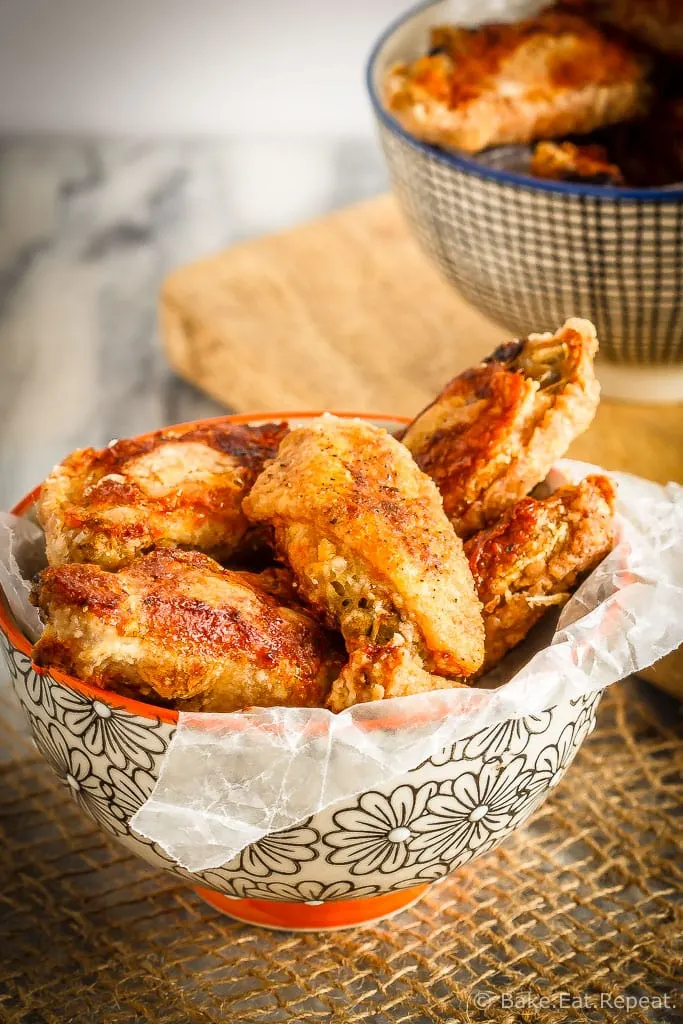 Tips for perfect Crispy Oven Baked Wings: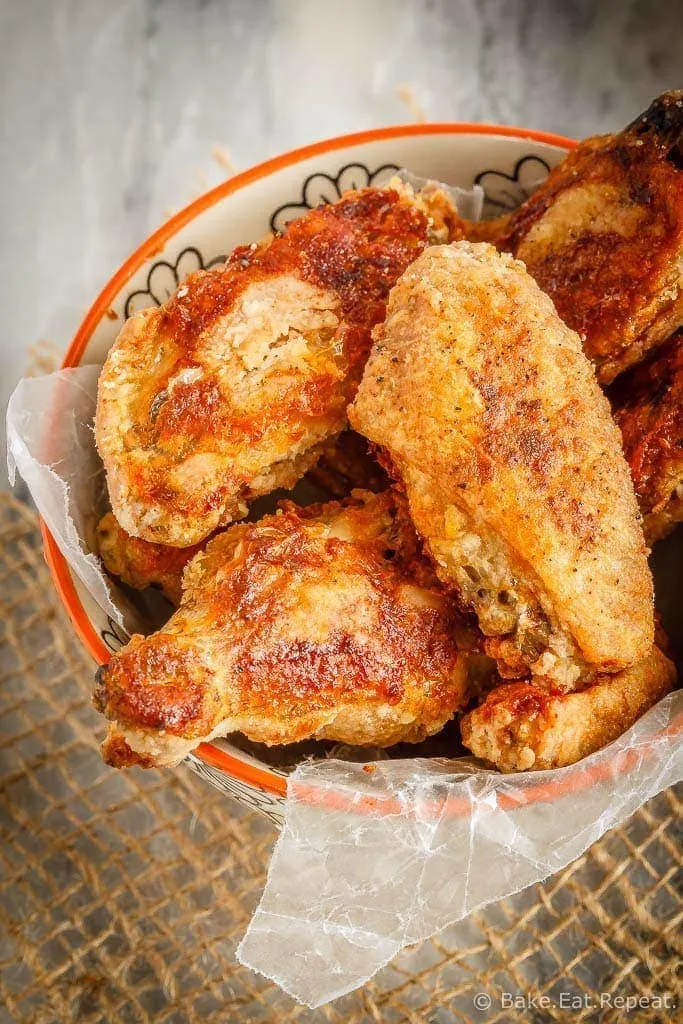 This post contains affiliate links, meaning that if you make a purchase through these links, I may receive a small commission.