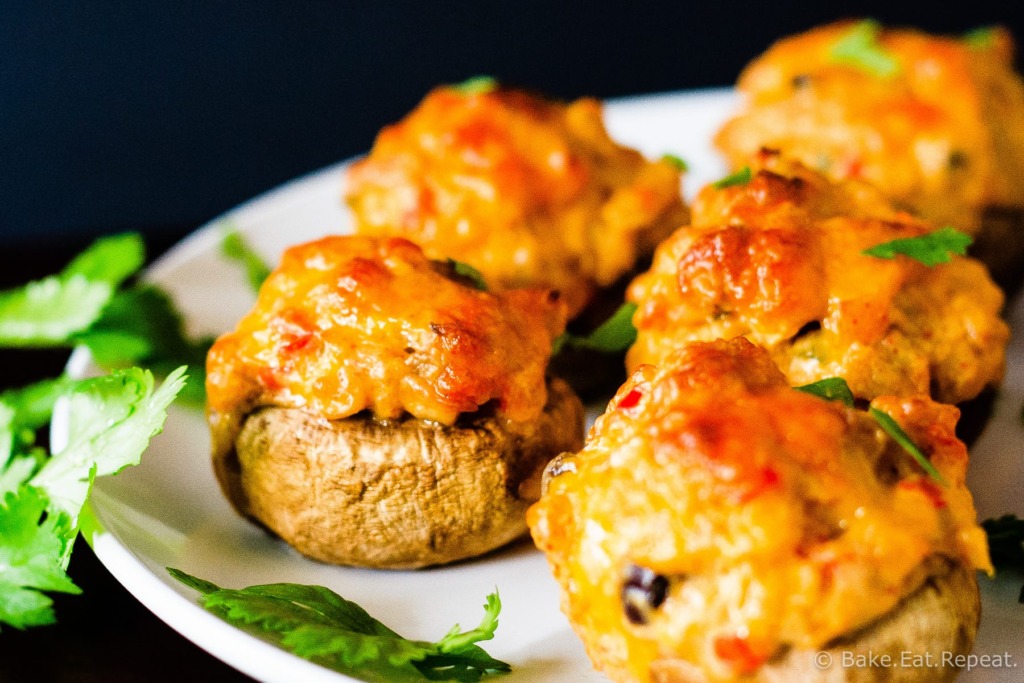 I love stuffed mushrooms. Always have, in any form. Clearly I'm not alone on that as my bacon wrapped crab stuffed mushroom recipe is easily one of the most popular ones on my blog.
These ones don't have bacon, or crab, but they're still pretty fantastic. It's tacos in stuffed mushroom form, what could be bad about that? Okay, if you're my family you're saying that the black beans are the bad part and I never should have done it. But I'm sorry, I disagree. Tacos in any form are better with black beans. And that includes taco stuffed mushrooms.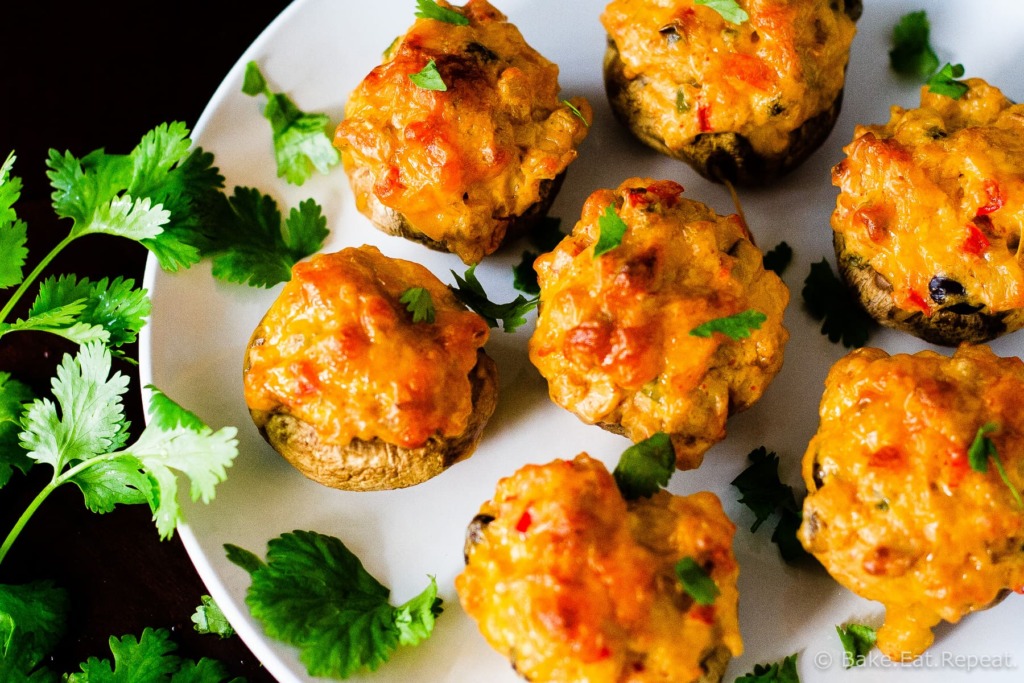 I really enjoyed these. They're the perfect appetizer, and they freeze extremely well. You can make them ahead and then reheat them later. Or freeze them and reheat them, in the oven or microwave to enjoy at a later date. They are better reheated in the oven, but if you're short on time or are just sneaking one from the freezer for a snack (um, I wouldn't know anything about that…) they are still pretty tasty microwaved for a couple of minutes.
Also, I'd highly recommend serving them with some salsa. Because what's a taco without some salsa on the side? Not as good, that's what. If you're in need of an appetizer, you should definitely try these out. Or if taco stuffed mushrooms aren't your thing, try the crab stuffed ones. There's a reason those are so popular!